Selling Sunset, Season 1 showcases how a group of women coworkers in a real estate agency would develop a hierarchy if they were largely unsupervised. Telling someone else's secret can hurt their reputation.
All those stereotypical elements are there in the show. Look, there's the tall, smug one who's a total diva; cue Christine Quinn. Mary Fitzgerald, the older and, presumably, wiser of the two. That Maya Vander is expecting a child. Chrishell Hartley, the new hire who means well, is a sweetheart.
Twin brothers Jason and Brett Oppenheim are the bosses of all these stunning models. These brothers have decided to quit their jobs to form a tribute band to the band Right Said Fred.
Cast of Selling Sunset Season 1
Brett and

Jason Oppenheim

are twin brothers and co-founders of the Oppenheim Group
Chrishell Stause, actress, a recent addition, actress, and real estate agent, formerly married to actor

Justin Hartley

Christine Quinn

, real estate agent, Chrishell's rival

Maya Vander

is a real estate agent, an Israeli ex-pat who splits her time between

Los Angeles

and Miami.

Mary Fitzgerald

, real estate agent, previously dated Jason

Heather Rae Young

, a real estate agent, is an agent, a former Playboy Playmate, and an actress. She is married to

Tarek El Moussa

, a TV personality.
Davina Potratz, real estate agent, joins the rival agency, Douglas Elliman 

Romain Bonnet

, a model, marries Mary in

season

two's finale
Episode 1 - If Looks Could Sell
Christine Quinn a no-nonsense blonde with a distinctive ponytail. Mary Fitzgerald, a wise-looking brunette with a sharp bob, Maya Vander, a polished and sophisticated Israeli brunette. Heather Young, a warm country gal type, and Chrishell Stause, the good-natured newcomer, are all introduced in the premiere episode of Season 1. 
Niko and Zelda, the workplace dogs, should not be forgotten either. Christine and Mary used to live together and are now closest friends. The arrival of Chrishell is met with disapproval by Christine; nonetheless, the rest of the gang decides to give her a chance.
Episode 2 - Can't Have Your Cake and Eat It Too
Brett and Jason meet with Heather's mysterious Chinese business contact in the office after she tells them about him over drinks. They subsequently criticize her for not following through when the connection doesn't show up for viewing at the site. She ends up being ghosted by the contact.
The twins Oppenheimer consider this action not as exploitative but as admirable. It's excellent that the women are attracted to males, who may become customers; even if they have to sell themselves, it's part of the deal. All this effort is for the sake of The Family, after all.
Mary turned 38 on her birthday, and she and Romain, 25 years old, talked about their plans for the future.
Episode 3 - (Real) Diamonds Are a Girl's Best Friend
Actor Taye Diggs tours a home while Heather deals with a crisis. Mary is in for a big surprise as Christine gets into an unexpected brawl and a date.
Mary Fitzgerald and her fiance Romain Bonnet just announced their engagement. Mary proudly showed her new engagement ring to her coworkers, but Davina quickly remarked that it wasn't a diamond. Some people may find the uncommon mineral moissanite a cheaper alternative to diamond.
Because of Davina's remarks, Romain not only purchased a new ring for Mary but also grew resentful of her. Romain's coworkers at Oppenheim suspected he was exploiting Mary for her money because she is older and more successful than him.
Episode 4 - Loose Lips Sink Relationships
Maya makes a discovery but must keep it a secret. Heather bears the blame for delays while Chrishell learns some business and friendship lessons.
Episode 5 - The One That Got Away
Mary tries to mediate a fight between Heather and Christine over the company's huge transaction. Still, the two women can't seem to agree on anything.
Episode 6 - Real Estate Hunger Games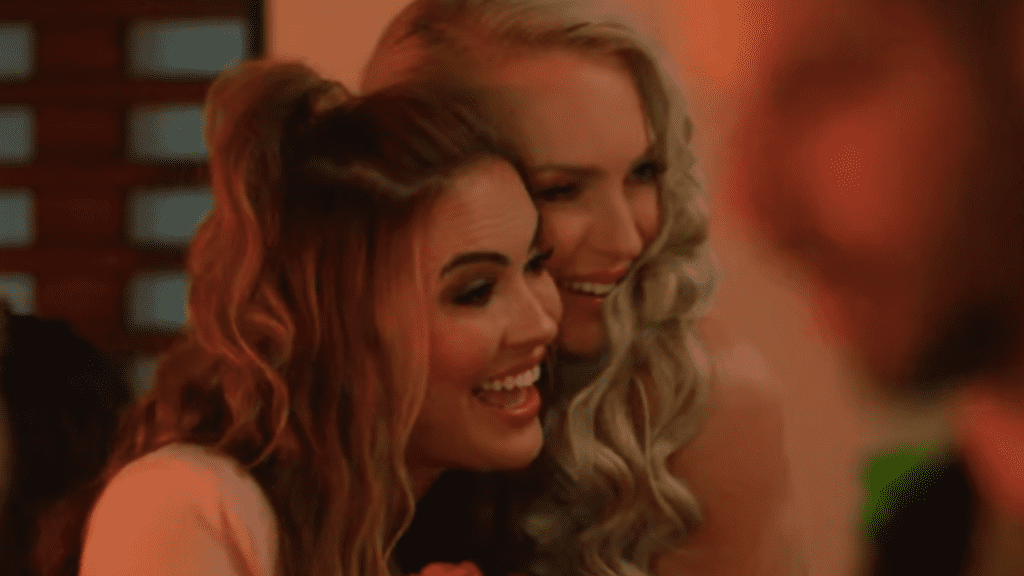 Chrishell and Christine are pitted against each other by a client. Heather is looking to sell her hot property and find a buyer for her one-of-a-kind Hollywood Hills mansion.
Episode 7 - It Takes Two to Make a Thing Go Right
Chrishell faces pressure from a picky bidder as she and Christine strive to collaborate on a real estate transaction in which time is of the essence.
Chrishell refrained from hurling her drink at tall blonde Christine, the taller of the two who like leather and shots when the sun is still up.
Episode 8 - The Gloves Come Off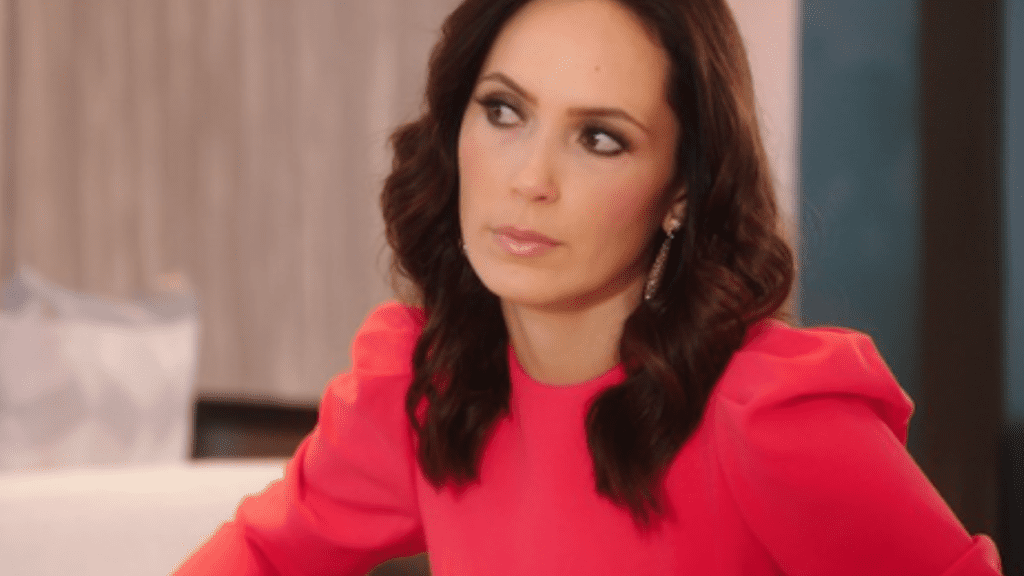 The season finale aired in March of 2019. It all started with a business pool party that exposed years of pent-up hatred. From a financial perspective, neither of the two properties shown in the pilot episode-the $40 million mansion or the $10 million home-were sold.
Cast member Chrishell was called "two-faced" by Davina and Christine for spreading rumors about Mary's relationship behind her back. An attempt to reason with Christine failed, and Chrishell left the room. Later, at Jason and Brett's urging, she gave Christine a forced hug; Christine apologized at the billboard unveiling, but Chrishell didn't seem apologetic or willing to forgive her.
One of Mary Fitzgerald's postings will be the site of her wedding. Mary, the dedicated worker, exhibits the house to a client when she does her hair on the morning of her wedding. Mary identifies the client offscreen as a "famous music producer." She closes the deal and reports delightfully that she sold the reception hall on her wedding day.
Selling Sunset Quick Facts
an American reality television series 
created for Netflix by Adam DiVello
premiered with eight episodes on March 21, 2019
series revolves around the O Group, a high-end real estate brokerage firm in the Los Angeles area (with offices in West Hollywood and Newport Beach)
follows a group of agents as they navigate their personal and professional lives