In Season 7 of Real Housewives of Orange County, Filthy rich Heather Dubrow, a former actress, turned stay-at-home mom to four and wife of a prominent Newport Beach plastic surgeon joins the cast from Season 6. 
The series returns for another shocking look at love. Lives occur inside one of Southern California's wealthiest communities as its residents try to recover from the fallout of last season's divorces and friendship breakdowns.
Cast of The Real Housewives of Orange County Season 7
Vicki Gunvalson – a successful woman and reality T.V. star who lives in Coto de Caza, California, USA
Tamra Barney Judge – a well-known businessman, T.V. host, and real estate agent from the United States
Gretchen Rossi – American radio and T.V. host and businessman
Alexis Bellino – a T.V. host and businessman from Newport Beach, California, who did well on his own.
Heather Dubrow – is an American actress, television personality, and author
Episode 1 - Stranger Things Have Happened
In the seventh season debut, the women deal with lingering drama. As RHOC Vicki Gunvalson finalizes her divorce, she's intent on finding happiness, starting with putting the house up for sale and spending time with her new lover, Brooks. Busy mom Alexis Bellino, had started working as a correspondent for a morning news show.
After a three-year feud, old rivals Tamra Barney and Gretchen Rossi finally arranged to meet and make up. To make ends meet, Tamra keeps working in real estate. One day she shows a mansion to housewife Heather Dubrow, a former actress, and mother of four.
Whom she invites to a dinner party at Vicki's house because she is so filthy rich. Having not seen one other in the wake of last year's stunning revelation that Peggy dated Alexis' husband. Tensions are high, and patience is low as Peggy Sulhain and Alexis meet face to face.
Episode 2 - Southern Hospitality
Peggy and Alexis reach a breaking point at Vicki's tense dinner party. Peggy resolves to quit her connection with Alexis and the other ladies. Heather the newest housewife in the O.C., brags about having it all as Gretchen strips down for a good cause.
Meanwhile, Vicki and Tamra take their boyfriends to Catalina for the night. Still, the trip doesn't start because Tamra makes a fool of herself and embarrasses Brooks.
Episode 3 - The Honeymoon Is Over
Heather, the new wife, invites her friends to a "painting party" so she may meet them better. While Alexis is green with envy over Heather's picture-perfect existence, Vicki makes rude remarks to Gretchen and Tamra about their blossoming friendship. Following the party, Gretchen and Slade Smiley investigate Vicki's new boyfriend and uncover information that will rock the O.C. to its core.
Episode 4 - Who's Laughing Now?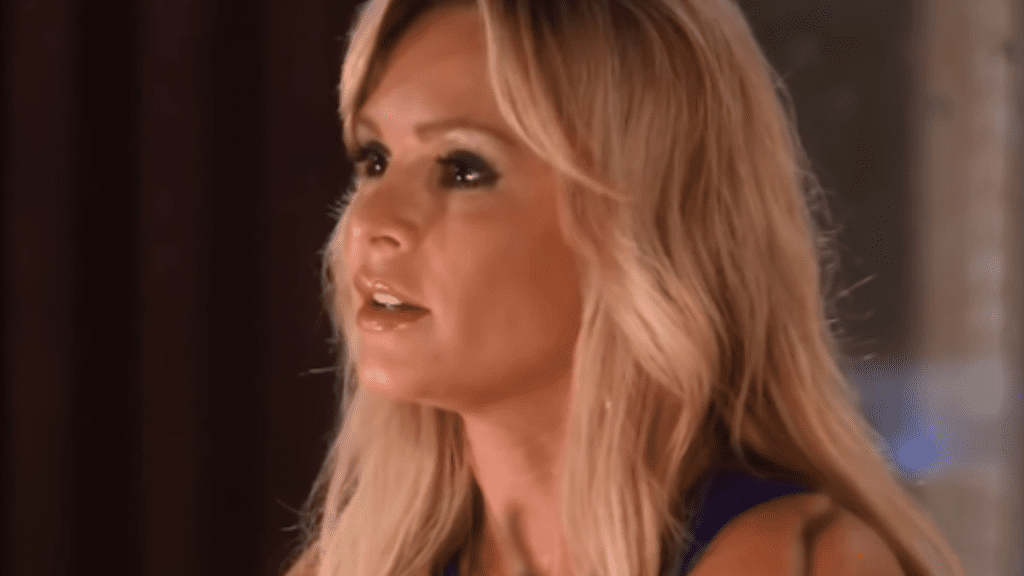 At the same time, Alexis and Heather are meeting for a fateful lunch to iron out their problems. Tamra is trying to reassure Vicki that her friendship with Gretchen won't affect her strength and Tamra's bond. During a candid conversation about Vicki's new lover, Briana also shares some bad news: her mother needs surgery soon.
Meanwhile, Slade is giving stand-up comedy a shot, much to Gretchen's dismay, because his set at the Improv is full of jokes about Housewives.
Episode 5 - He Said What?
Heather reveals to Tamra that she and Vicki were at the center of Slade's demeaning comedy routine. Tamra does not find this amusing. Vicki is upset to hear about Slade's comic performance from Tamra. Still, she can't focus on it because her daughter Briana is scheduled to have surgery to remove her thyroid.
It may indicate whether or not she has cancer. Alexis stresses out over her upcoming nose surgery. She is sure her doctor will have to remove her nose from her face altogether to get rid of the lump.
A buddy brings up Slade's comments during Tamra's '80s-themed Bunco Party, and the tensions that had been building up boil over. Tamra defuses the tension by presenting a surprise, much to Vicki's chagrin, while Gretchen defends Slade.
Episode 6 - The Party's Over
Things get awkward when Slade and a few other O.C. males show up at Tamra's Bunco party. Right after his comedy set, Slade is confronted about his derogatory comments about Vicki. He defends himself angrily.
Vicki speechless but is eventually dragged back inside so that she can have the final say. Gretchen comes to Slade's defense and gets into an angry, shouting confrontation with Vicki. Gretchen calls Vicki a hypocrite.
When Alexis' friends Tamra and Heather confront her about her planned nose job, she gets combative, and everyone thinks the drama is done. Alexis gets her surgery after the party is finished and everyone has settled down, and Vicki's daughter Briana, who is petrified that she has cancer, has her thyroid removed.
Episode 7 - Under The Knife
Alexis, afraid of needles, goes through sinus surgery, during which her plastic surgeon takes off a lump on her nose. As a result of unexpected complications after Briana's thyroid surgery, Vicki is inconsolable. Tamra Judge goes to the doctor and asks for the removal of her breast implants.
Next, Heather arranges a luxurious vacation to Los Angeles to consult with restaurant experts. Gretchen prepares for her Las Vegas debut by watching the Pussycat Dolls in rehearsal, but she fears she may be in over her head.
Episode 8 - Dirty Housewives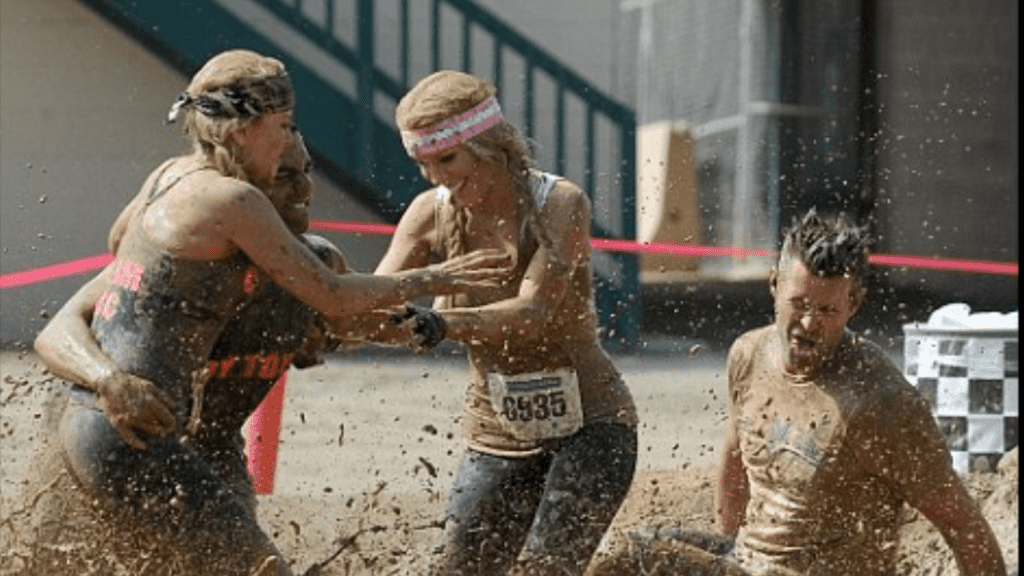 While real housewife Alexis suffers through the painful process of having the cast removed from her nose, Vicki learns some worrying news concerning Briana's health. 
In the meantime, Tamra, Gretchen, and Heather get injured while participating in a "Mud Run" for charity. A wave of unexpected emotion hits Tamra, and she hesitates to officially divorce Simon.
Episode 9 - Bowling For Champs
The romantic lives of both Tamra and Vicki are thriving. Vicki confides with Brooks about her past relationships as Eddie supports Tamra through her breast implant removal operation. In the meantime, despite Jim's wishes, Alexis keeps her job at the local news station.
After that, Heather plans a fun night of bowling and champagne for the housewives, but things go awry when Gretchen's pal Sarah angrily confronts Vicki.
Alexis organizes a glam camping trip near Santa Barbara for the ladies. Still, Gretchen, who has a Pussycat Dolls show coming up, opts out. Vicki visits Tamra at home, telling her that she is befriending Alexis while recovering from breast implant removal surgery.
Because of their newfound bond, Tamra is doubtful that Vicki will make it through a night in the woods with Alexis.
Episode 11 - What's New, Pussycat?
Heather, unhappy at home with her four children, decides to go to Hollywood in search of acting work but soon finds herself torn. Meanwhile, Alexis wants to employ a coach to help her realize her goal of hosting her own T.V. show, but Jim isn't on board with the idea. Later, when Gretchen has prepared for her Las Vegas show with the Pussycat Dolls, the other girls show up to cheer her on.
On the other hand, a rocky dress rehearsal could ruin the big night performance.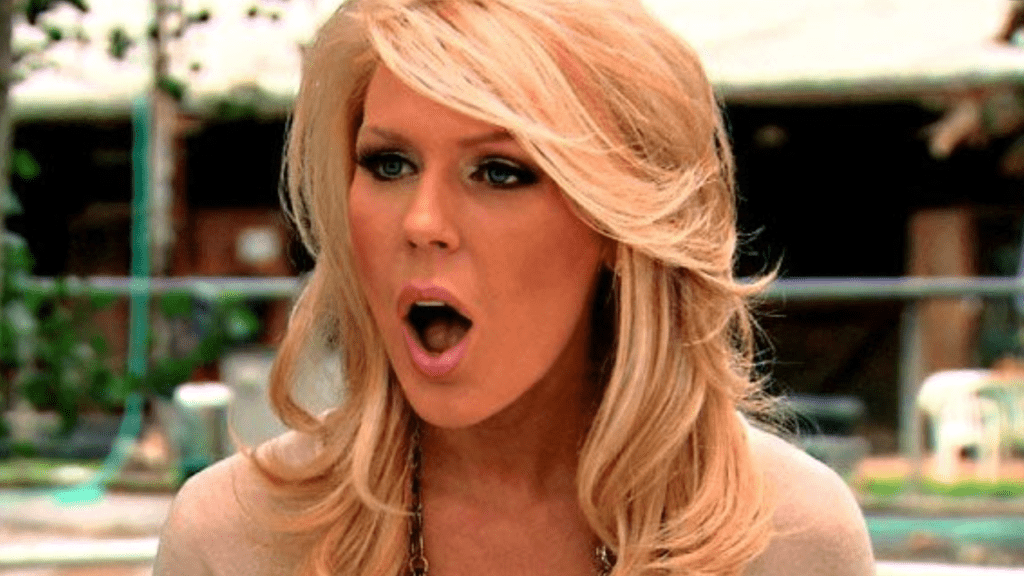 Gretchen wonders whether the other Real Housewives would react to her performance with the Pussycat Dolls in Las Vegas and wonders whether she will shine or flop. Now that she's back in Orange County, Tamra is focused on realizing her dream of operating a gym. However, she is concerned about whether or not she can afford to do so on her current income.
Alexis has been meeting with a talent coach to improve her hosting talents despite Jim's concerns about her pursuing a career in this field. Gretchen is taken aback when Terry calls Alexis a fraud over a couple's dinner with Heather and Terry when they are also joined by Slade and Gretchen. Later, at dinner with Briana and her new boyfriend Ryan, Vicki dumps a massive bombshell on Vicki, leaving her unable to say a word.
Episode 13 - Whine & Cheese
During a conversation with Gretchen's father, Slade is taken aback by the serious tone of the discussion. Gretchen, meanwhile, tells Tamra she has doubts about marrying Slade. Vicki and Tamra throw a classy wine party where Vicki breaks the news to Briana.
Vicki brought her new lover Brooks to her difficult daughter Briana just when things were looking up.
Episode 14 - Happily Never After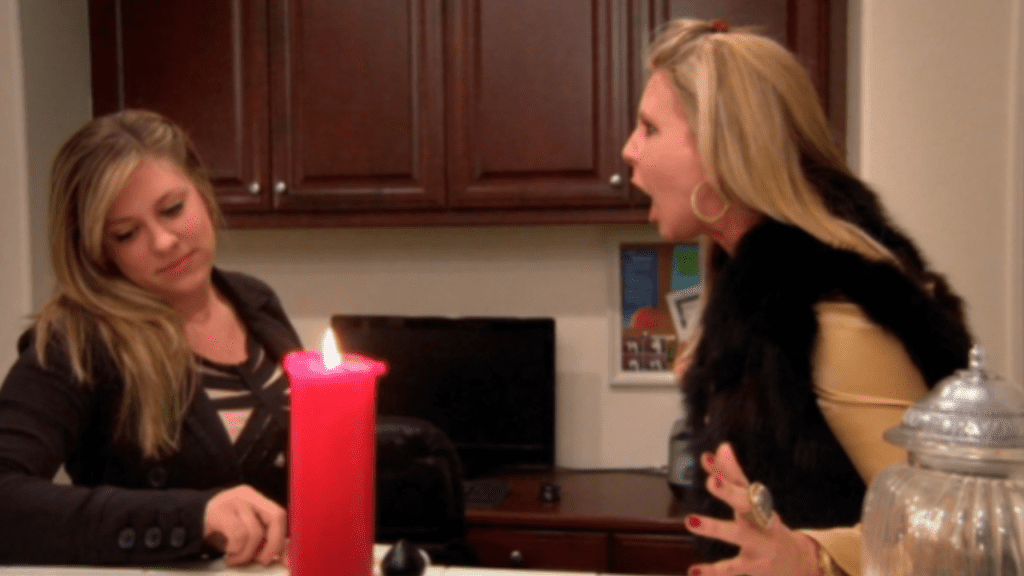 Heather is recruited by Slade to go engagement ring shopping with him. Still, a chat between Gretchen and Heather appears destined to derail Slade's intentions. Alexis celebrates her twins' fourth birthday in grand style, while Tamra has her "Simon" tattoo on her finger surgically erased.
Later, Vicki and Briana get into a terrible quarrel that could ruin their friendship.
Episode 15 - Scream Therapy
Brooks consoles Vicki after her fight with Briana. Still, the resulting separation between mother and daughter ultimately becomes too much for Vicki. Tamra and Slade have a sit-down to talk about their history, but can they really put it behind them? Heather decides to take Terry's last name as a surprise.
Later, Alexis tries to patch things up with Tamra, and Gretchen and Slade go to couples therapy, but neither approach is successful.
Episode 16 - Rumble in the Jungle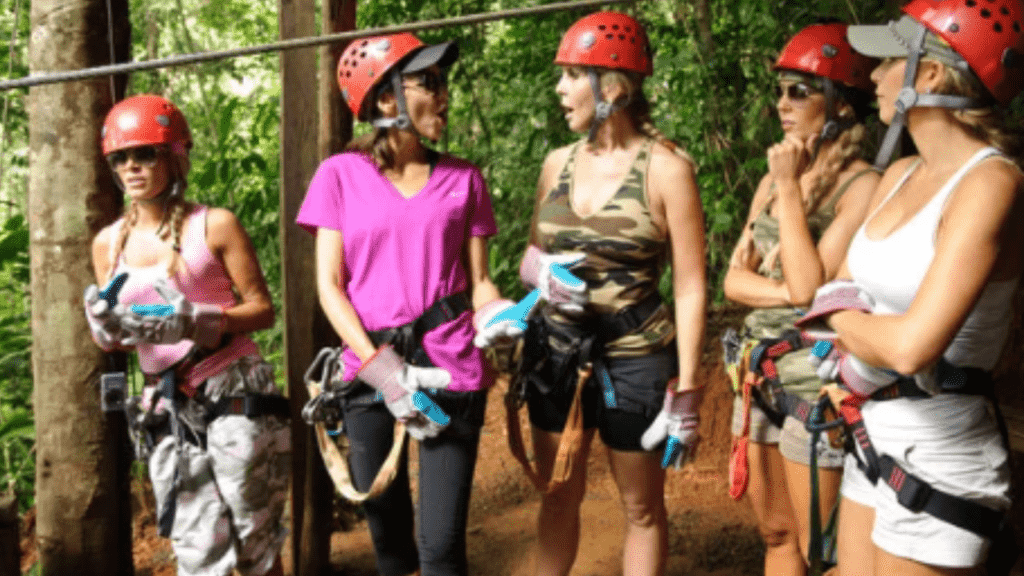 The girls experience life as a "fish out of water" in the Costa Rican jungle. The O.C. girls are yelling with delight as they zip line through the jungle canopy and yell at each other as their friendships change. Concerned that Vicki is suffering a mental breakdown.
The gang decides to stage a "makeshift intervention" to confront her about her fake lifestyle. They crack the collective whip on Alexis.
Episode 17 - Monkey Business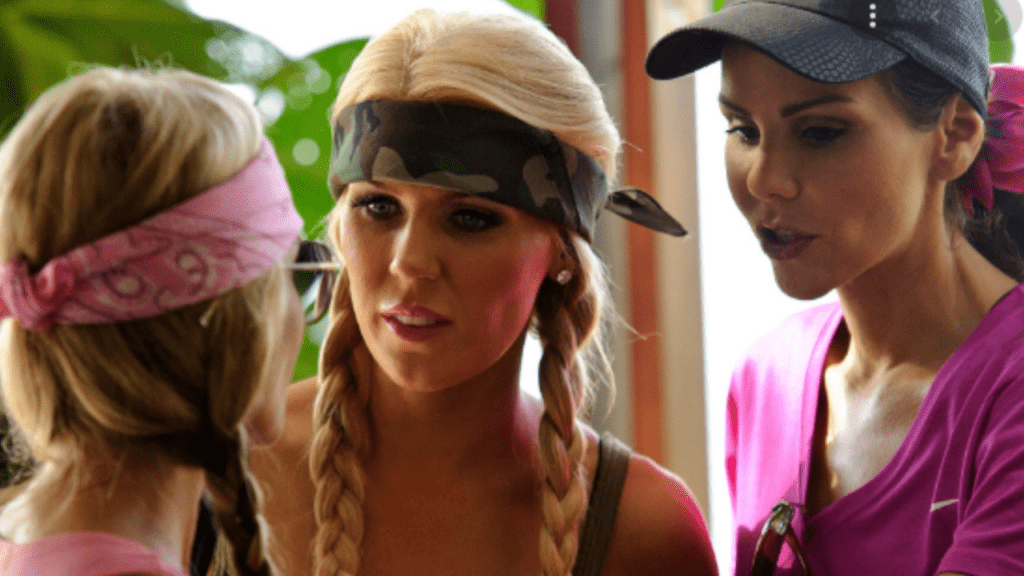 The disputes between Alexis, Heather, and Tamra escalate as they accuse her of being fake in Costa Rica. When Alexis's friend Gretchen chimes in with her own charges, she becomes emotionally distraught and decides to cut short the trip. Vicki feeling a strange mental breakdown while the other women went on a wild white water rafting expedition in the forest.
Episode 18 - Will He or Won't He?
OC lady Vicki pressures Brooks to get his teeth fixed. At the same time, Alexis faces her most formidable challenge yet: reporting live on location for her last Fox 5 news program. Meanwhile, Gretchen discovers Slade's plan to propose by mistake, which leads to an argument that drives a wedge between them.
Then, Eddie surprises Tamra with a trip to Bora Bora, which makes her wonder what more he has up his sleeve.
Episode 19 - Let Them Eat Cake
New housewife Heather throws a lavish party at her house for all the ladies to celebrate her change of surname. While tensions between Vicki and Briana remain high, she shows off a pricey gift from Brooks. Alexis finally has to deal with Gretchen and the ladies since Costa Rica.
Until Jeana returns to the picture and reopens old wounds, Tamra is having an excellent time. Sarah, a friend of Gretchen's, commits the ultimate party foul, sending the evening and everyone in it into a tailspin.
Episode 20 - Are You in or Out?
In the season finale, the turmoil continues at Heather's lavish celebration. In response to Sarah's strange behavior, Heather takes extreme measures. Tamra and Gretchen give each other a meaningful present to celebrate their new relationship.
Jim, Alexis's husband, shows up at the party and confronts Terry, Heather's husband, for labeling Alexis a fake. On the other hand, Brooks causes an explosive confrontation between Vicki and Tamra, jeopardizing their friendship.
Episode 21 - Reunion: Part 1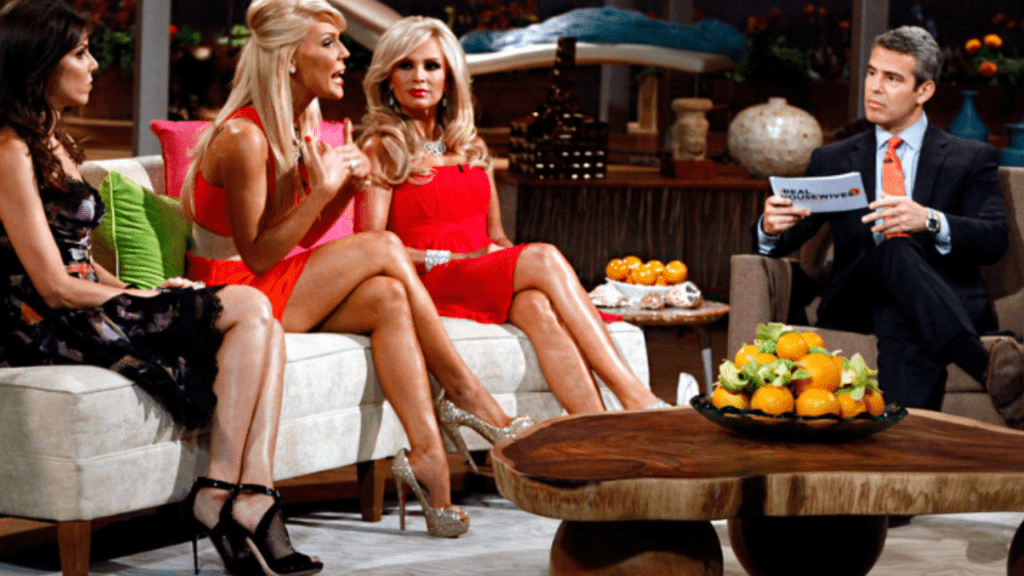 Following its most intense season, "The O.C." has ended. Women gather together once more to have fun.When Alexis demands an apology from the women for labeling her a fraud, she finds herself in a precarious position.
When Tamra, Heather, and Gretchen point out Alexis' insincerity and Vicki comes to her rescue, war breaks out. When Vicki's friend Gretchen calls her out for hypocrisy regarding her relationship with Brooks, she feels cornered and alone.
Episode 22 - Reunion: Part 2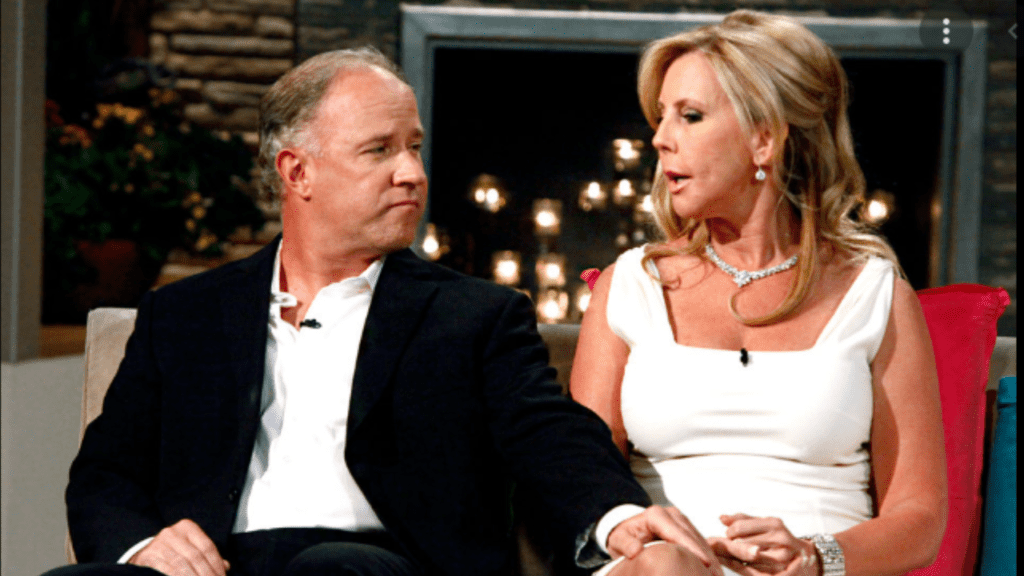 Part two of the reunion for The Real Housewives of Orange County focuses on Vicki and Brooks when he drops by to vent to the women. When Briana arrives, rumors begin to spread about the true nature of Vicki and Brooks' relationship. After the reunion, the women's relationships with one another may change irrevocably, with some old friendships ending and others beginning.
Episode 23 - Lost Footage Special
The "Lost Footage Special" from the seventh season has exclusive footage from the reunion and make-ups, shake-ups, and other events that never made it onto the screen. Tamra goes out for drinks with an old adversary, and Vicki goes on a double date with Brooks, Gretchen, and Slade. Heather and Alexis follow their passions professionally, while Tamra must face Ryan's doubts about their impending marriage.
The Real Housewives of Orange County Quick Facts
an American reality television series
broadcast on Bravo
aired from February 7, 2012, until July 24, 2012
primarily filmed in Orange County, California
Andy Cohen, Adam Karpel, Alex Baskin, Douglas Ross, Gregory Stewart, Scott Dunlop, and Stephanie Boyriven serve as executive producers
consists of 23 episodes