Since he has shed pounds, he is no longer known as "Big O" but rather as "Slim."
Orlando Franklin is a former offensive lineman for American football who competed in the National Football League (NFL) and also participated in matches for the Washington Redskins, New Orleans Saints, and San Diego Chargers. The Denver Broncos selected Franklin in the second round of the 2011 NFL Draft.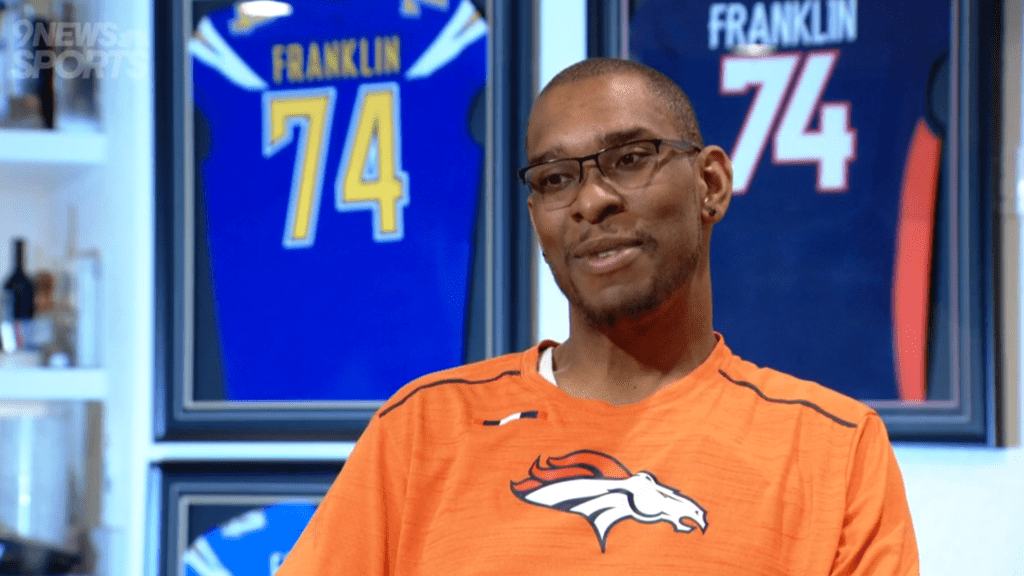 Franklin finished his six-year career weighing 340 pounds. The fantastic news is that since his retirement in 2017, he has shed the 90 pounds of it. His remarkable physical transformation has drawn praise from many, including other athletes who were motivated by it.
He first shared a before and after shot of his face in early December 2020, showing the enormous weight loss, especially on his face. At that time, he captioned the photo, "Why the heck no body ever told me that my face was fat as hell 😂😂😂🤦🏽‍♂️ just wait till I post the before and after full body pics 👀👀. I'm down 84 pounds right now 6 more pounds and I'm posting lol."
The former offensive lineman indeed kept his words, and a few weeks later, he posted full-body pictures showing the results of his weight loss transformation.
He wrote, "The photos on the left represent a person that was 340 pounds and very unhappy on the inside. The right is a person who took control of his life and loves the skin he's in."
Orlando Franklin's life before his weight loss journey.
As someone who used to be more than 300 pounds, Orlando Franklin was called the "Big O," but since he had now lost weight, he doesn't to be called that anymore; instead, he preferred "Slim." 
In an exclusive interview with 9 News, Franklin detailed his life before his weight loss journey, specifically his eating habits, starting with his life as a sophomore at the University of Miami.
"Right after the combine, I remember my first meal," the athlete recalled. "I went there to the hotel in Indianapolis; I ordered 20 wings. I had a Philly Cheesesteak; I ordered fries. And that's what I had in Indianapolis. Then I had a flight where I had a layover in Georgia; I had Burger King, I had a Double Whopper with cheese, and onion rings and fries, and a large Coke. And then I finally got to Miami late that night, and I ended up getting a Big Mac with 20 chicken nuggets."
He also shared how his first day as a professional went and revealed that he got criticized by his offensive line coach because of his weight. It happened a few months after the Denver Broncos took him in the second round of the 2011 NFL Draft.
"Everybody reports to training camp, and I show back up to the Broncos, and I'm 337 pounds, and Dave Magazu is like, 'What the heck happened?'"
Franklin went on to emphasize his struggles with his weight and his appearance, saying, "I used to go into the store, and I used to hate shopping. I'd go into the store and say, 'Hey, listen, bring me whatever you have in a size 46 waist. Bring me whatever you have out in a 3X.' That's how I used to shop."
Additionally, he was conscious of how he looked while wearing a football uniform. "You see each and every year the Broncos wear their Color Rush," he added. "I was self-conscious when we were that."
"It's all fine and dandy if you're a DB or linebacker; you're going to look like a carrot. But if you're an offensive lineman, you're going to look like a pumpkin in those Color Rush jerseys. So things like that that I recognized I wasn't happy with how my life was going."
Although his physical attributes may have played a role in his weight loss journey, being a father also had a significant impact on his motivation.
"The why came first, and the why was, me and my wife we're getting ready to welcome our second child. And at that point, when you have two little ones, it's no longer a zone defense—man to man. You take one child, and I'll take the other child. You've got to be able to run around and make sure that you're active."
Orlando Franklin's Weight Loss Tricks
The main keys to Orlando's successful weight loss are:
He follows the Caveman diet: Paleo, Meat, and Vegetables.
He decided to stop drinking alcohol.
His workout routine includes walking, running, and biking.
Related Weight-Loss Posts
What is Orlando Franklin's diet?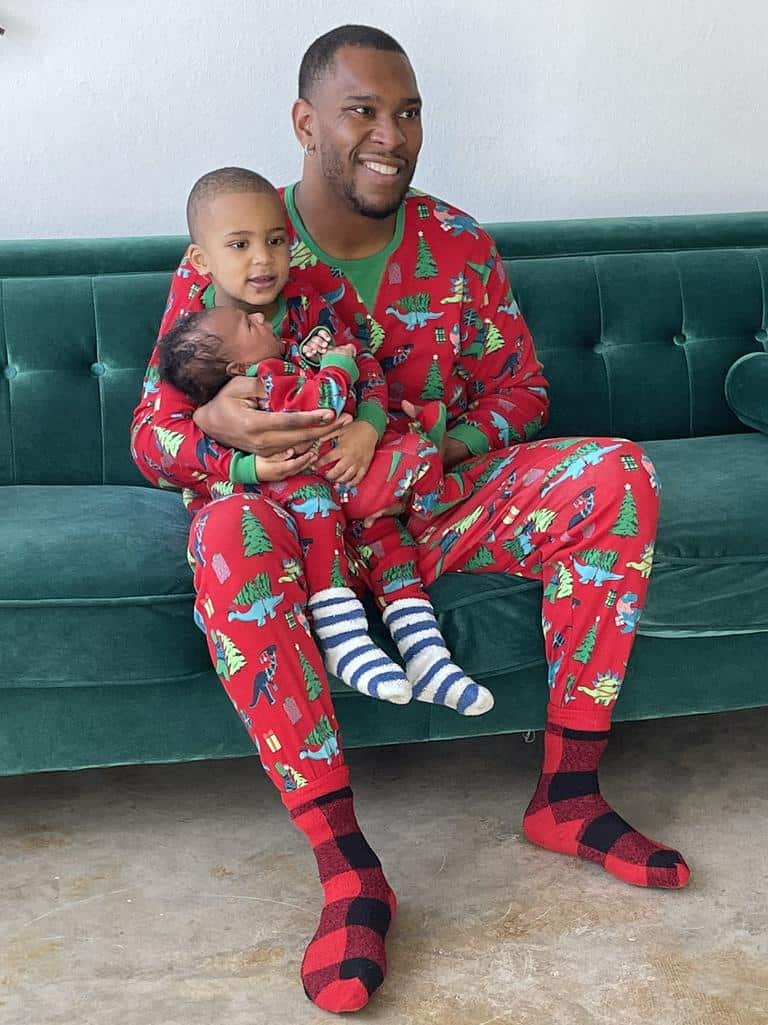 Orlando Franklin follows the Caveman diet, and according to him, it's the easiest diet to follow. He stated: "Paleo. Meat and vegetables. As much as you want. I think it's the easiest diet in the world."
In addition, he gave up drinking alcohol, which was a significant factor in his success in his effort to lose weight.
What is Orlando Franklin's workout routine?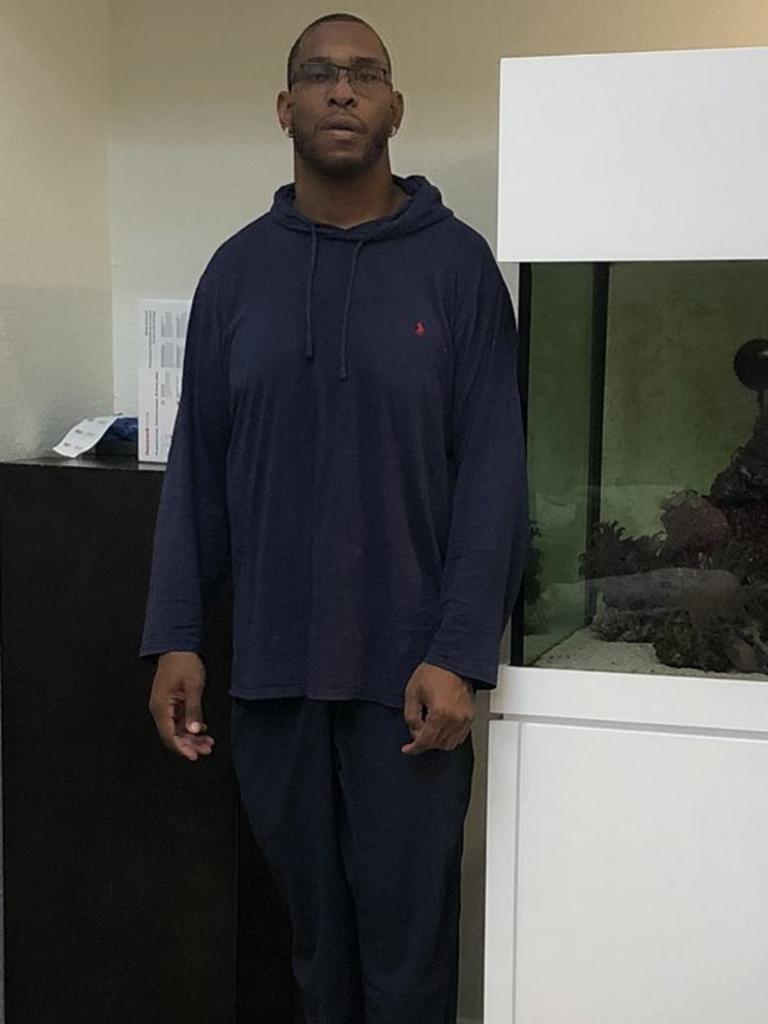 Orlando Franklin's workout routine consists of walking, running, and biking. In the same interview, Franklin emphasized that he would get up around "5 a.m., six days a week to walk 5 miles."
There is really no excuse for him to skip a workout because he would utilize his treadmill even on days when it was rainy. Along with walking, he would bike 110 miles from Evergreen to Vail and run a half-marathon during the summer.
"It's absolutely a lifestyle change, and for me, it had to happen," he concluded. "Once I started losing the weight is when I really gained the confidence. To where I really feel I can talk to anybody, I can approach anybody. Extremely happy that I've made this change with myself."