There are many fashion trends to copy in fall 2022. After all, fall fashion is interesting. The resurgence of color highlights and all-black looks is genuinely enticing.
Besides, there are numerous outfits to copy this coming fall season. With feminine dressing on display and other exciting lookbooks, you can amplify your visuals immediately.
The enthusiasm of fashion insiders in sharing their thoughts about the upcoming fall fashion is appealing. If you plan to improve your style portfolio, don't hesitate to learn more about their suggestions. There are tons of ideas that you can get online, too.
The fashion industry is back and roaring, returning to the side of luxe wear after the loungewear phenomenon. Let's talk about our favorite Hollywood fashion trends in fall 2022 here.
1. Modern Ladylike Look
If you check runway photos these days, you can find lingerie-inspired outfits, even ethereal-looking feminine getups that you'll love immediately. Though femininity is subjective, you'll know it right away when you spot a girly ensemble.
For example, prairie dresses add a feminine touch to your otherwise masculine Western wardrobe. There are florals and paisley prints that are essential to mastering the trend. Well, it's true that a great white dress is a forever fall staple, and don't forget other prairie dresses.
Besides, it also includes lots of sequins. With that, Farrah-May Archer, Styling Team Lead at Stitch Fix UK, stated, "The ultimate celebration of glitz and glamour, sequin pieces are a great way to get playful with your styling.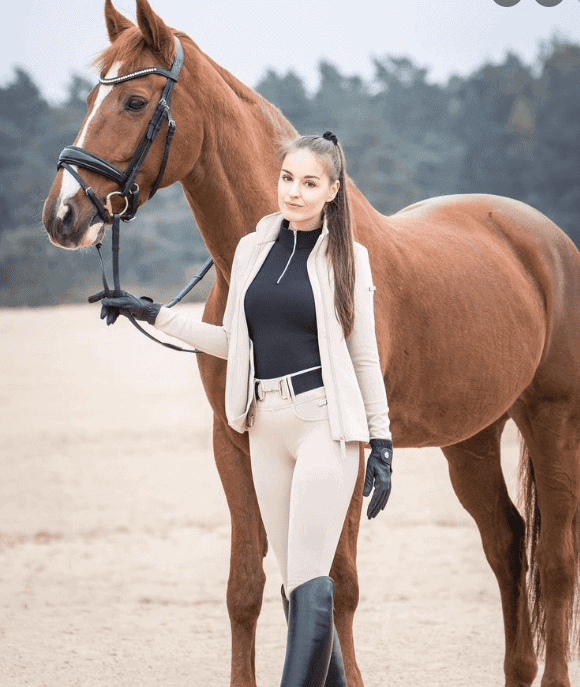 2. Equestrian Fashion
Let's move on to the next appealing fall season trend, the equestrian aesthetic. Many designers have proven their affinity for taking inspiration from upper-crust leisure activities: tennis, golf, and, of course, all things equestrian. Simply put, there's an emergence of a horse-girl culture that everyone is raving about in the fashion world.
True enough, the cowboy boot is having a significant moment right now with everyone slipping into the Western style, from celebrities to street style stars. There will always be opportunities to check the pieces dropped by your favorite top brands for your participation in the horse girl culture.
According to Marie Claire, "The fall runways took equestrianism to the masses this season— the internet has even gone so far to deem this the summer of the horse girl, and we expect the trend to ride well into the fall."
Well, the equestrian aesthetic is always a chic option for fall. However, we predict it will be a top trend, not just a cute backup, in 2022. So don't hesitate and shop all the single-breast jackets, knee-high boots, and slim-fit trousers your heart desires.
According to Marie Claire, "The fall runways took equestrianism to the masses this season— the internet has even gone so far to deem this the summer of the horse girl, and we expect the trend to ride well into the fall."
Well, the equestrian aesthetic is always a chic option for fall. However, we predict it will be a top trend, not just a cute backup, in 2022. So don't hesitate and shop all the single-breast jackets, knee-high boots, and slim-fit trousers your heart desires.
3. Tux Season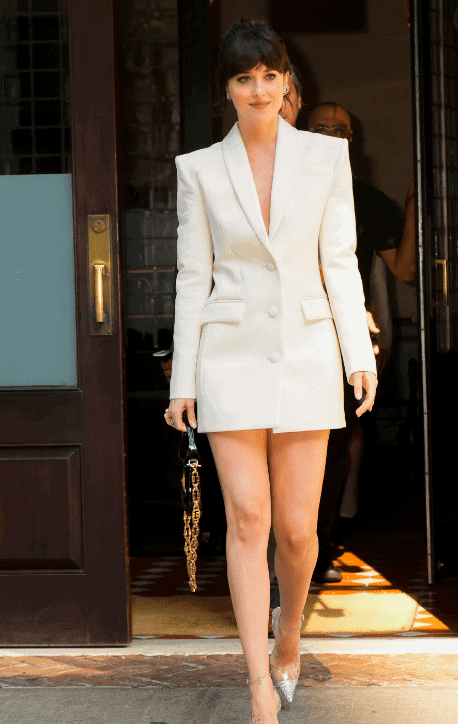 Do you like wearing a black tuxedo? Now is your time to shine. It's officially tux season. If you find navigating the wide variety of tuxedo styles difficult, you can check your favorite fashion magazines for inspiring photos.
For instance, a woman in a tuxedo looks gorgeous. At this time, her options are endless, too. You can choose from super slim to slightly oversized or pair it with a baseball cap. It's your call!
4.
Don't be afraid to look more colorful this coming fall season than ever. It's a trend nowadays! As a top fashion magazine mentioned, "The color story happening on the fall runways is pulled directly from your top desk drawer—borrowing the unabashed brights of your favorite highlighters.
That means you can wear bright pink once again. As a suggestion, you can make an impact in bright yellow, magenta, or green.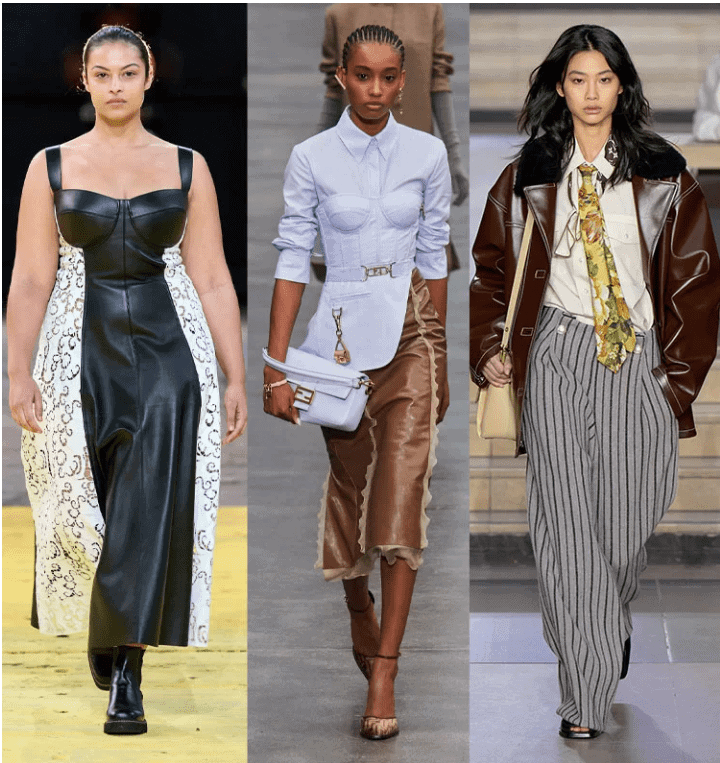 5. Twisted Trench
There is an exciting movement in the fashion industry these days. The fall season is an opportunity to don twisted trench.
After all, the trench coat is a closet staple, but that doesn't mean you have to be one and done. In other words, you can wear different versions of trench coats. You can opt for a trench dress or a trench with pleats. A trench with cut-outs is also an alternative.
Aside from that, this timeless coat shape should be in every woman's wardrobe. Trench coats are parts of your essential outfit collection that will help you create a perfect style daily.
This style is so popular among fashion insiders, too. Miriam Nehring, senior affiliate editor, Vogue Germany, claimed, "Ultimately, the trench coat is the one thing that comes to my mind when thinking about in-between-season shopping. It's the one fashion piece that must protect against the elements and be effortlessly chic."
She added, "Luckily, the fall collections—from Burberry to Sacai, Proenza Schouler, or The Row—offer a wide range of the favorite closet staple, all bound to turn heads. Be it twisted details or trendier silhouettes; these trench coats are anything but basic."
If twisted trench coats inspire you, you can try wearing clothes in shades of caramel. As suggested, the influx of bright color clothes brought plenty of cheer, but for the fall season ahead, it's time to add some caramel-inspired hues.
Paula Moore, Vogue Director at Girl & Residence, has this recommendation, "Camel shades are a byword for chic. To elevate this look, take a style tip from model Rosie Huntington-Whiteley and team them with similar hues such as beige, cream, and off-white for a tonal look that will make your outfit look more expensive. Finish your outfit with minimalist accessories in neutrals for a runway-worthy look."
6. White Tank Top Fashion
When building your wardrobe, having sets of white tank tops is essential. It is one of the wardrobe staples you can use to create a chic look for office wear, day out, and even school outfits.
Besides, white tanks are simple yet effective. As mentioned earlier, the white tank top will be the building block of many outfit combinations. Aside from the fall season, you can wear it on its own in the summer or layer it under blazers to give tailoring a casual spin. There's an important tip, though. Don't forget to stick to premium cotton fabrics to make them last.
Madeline Fass, a market editor, talked about this wardrobe staple. She stated, "How wonderful it is that my go-to fall pieces are considered runway trends this season? For starters, a good old white tank top has single-handedly been the foundation of most of my outfits for a few seasons now, so if the fall 2022 collections suggest wearing one with relaxed blue jeans, I happily volunteer!"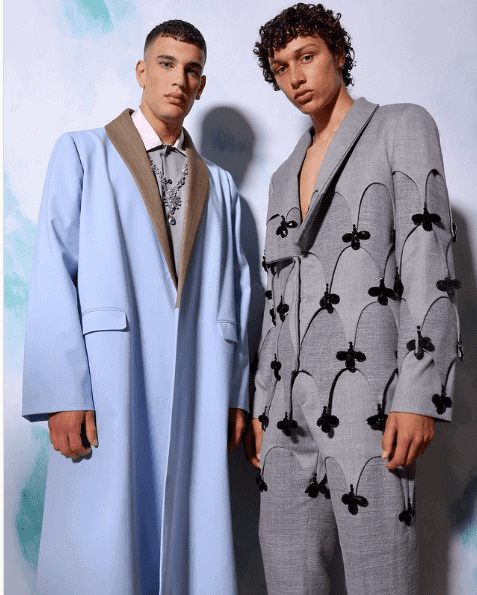 7. Bomber Jacket on Display
Fashion lovers rely on a bomber jacket's exquisiteness to look instantly fabulous. This coming fall season, it's also a sweet option for style enthusiasts out there.
According to Alpha Industries, the first pilot bomber jackets were made of leather and fur, both highly insulating materials well-suited to the cold, open-air cockpits of WWI bomber planes. What we know as the bomber jacket today likely got its name from these aircraft and their pilots.
On the other hand, Vogue gave an enticing introduction to the said type of clothing piece. It was written that "The jacket style's natural ability to make any outfit look and feel cool is one of the many reasons this wardrobe staple has the seal of approval from fashion's chicest insiders, from street style stars to models off duty."
The look reminds me of Lisa Aiken, the executive fashion director of Vogue.com, who talked about wearing leather bomber jackets. She admitted, "The collection showed multiple silhouettes, and they were all perfect, from the bomber to the blazer to the lacquered puffer."
She added: "And now I am being seduced by the array of transitional slim-line, long-length '90s jackets too. With many strong options from which to choose, this will be a highly considered investment purchase for the season ahead." She was talking about Khaite's runway show last season.
Aside from that, Ciarra Lorren Zatorski, an associate fashion editor, shared her thoughts about more oversized, better bomber jackets. She gushed: "Come fall, everyone needs that perfectly effortless jacket to throw over your shoulders and head out the door. Something chic, practical, can be dressed up and down."
She added, "Taking notes from the fall/winter shows, I'm excited to tap into a reemerging trend and reintroduce the bomber jacket into my wardrobe. However, this coming season, no crops—we're thinking oversized!"
8. Back to Black
One of the valuable parts of one's wardrobe is outfits in black. The color may sometimes be dark and gloomy, but it is powerful. Remember the power of a little black dress if you want to look instantly chic?
Well, you can highlight your all-black outfit, too. Take inspiration from your favorite style icons to create a perfect all-black ensemble.
9. Robe Styling
In terms of street styling, wearing a robe clothing piece is liberating. In other words, you can't just wear it during gatherings or parties. You can dazzle in the streets in a robe, too.
The #robelife movement in the fashion world is also enjoyable. The plethora of Instagram photos of women wearing robes in the streets and at parties are present these days.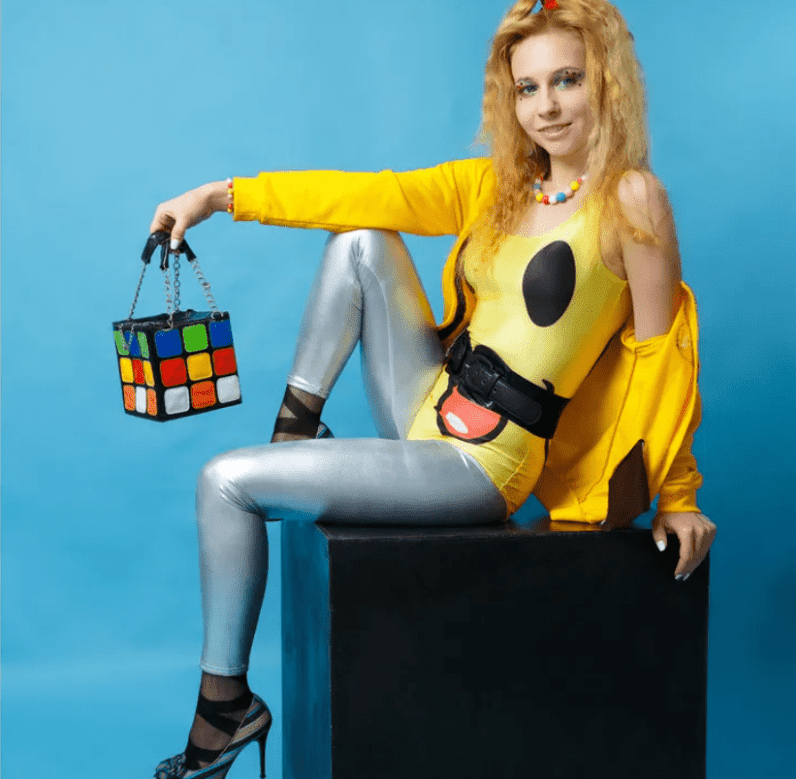 10.  80's Fashion
It isn't hard to imitate this look right now. The 80's fashion is composed of "big," "bright," and "loud" descriptions as your guide. It includes eye-straining colors and patterns, power suits, shoulder pads, dramatic earrings, and acid-wash jeans.
These are the 10 Hollywood fashion trends to expect in fall 2022. For your guidance, take time to study the ideas shared by fashion insiders. For example, Paula Moore, fashion director at woman&home, has this advice: "If you love a trend but don't think it'll work for you, don't be afraid to experiment with tweaks such as the length of an item's hem or sleeves or drawing in the waist with a well-placed belt to make it work for you."
She added, "And finally, have fun! Fashion is supposed to be joyous, and at last, we can dress up in our favorite outfits with somewhere to go other than the living room!"
Let me know which one is your favorite. Stay chic!