Frank Fritz shocked many with his weight loss, and his transformation is due to improving his overall health.
Viewers of the History Channel were shocked by Frank Fritz's dramatic weight loss between the eighth and ninth seasons of the reality TV show American Pickers. He revealed that his signification transformation has something to do with his overall health.
According to the Iowa native, his slimmer physique results from making certain modifications to take good care of himself in light of his continuous battle with Crohn's disease. It is a chronic inflammatory bowel condition that he's had for more than 30 years.
On August 17, 2013, before the American Pickers season 9 finale, Frank addressed the rumors of his weight loss. He wrote in a Facebook post: "A lot of you have been wondering about my health and my weight loss. I have an illness called Crohn's [disease], which at times is difficult to deal with."
At the time, he revealed that he started his weight loss journey because of it, and he "felt much better" improving his health. He noted, "I have been exercising and eating good… Thanks for all of your kind words of concern! I couldn't do what I do without all of you!"
Frank Fritz's Weight Loss Tricks
The main keys to Frank's successful weight loss:
He went on a weight loss journey to manage his health
He began eating healthy
He quit his unhealthy habits
He started exercising and doing more
Frank Fritz shares more details about his weight loss journey in several interviews.
Speaking to The Sun in July 2021, Frank discussed how he managed to shed pounds. He said that he was able to lose weight by watching what he was eating and keeping his disease under control. He always does his best to consume healthy foods.
"After a while, I started watching what I'm doing, and I'm doing a little bit more walking. I keep pretty busy around here too, taking care of the grass and getting rid of the weeds," Frank also said.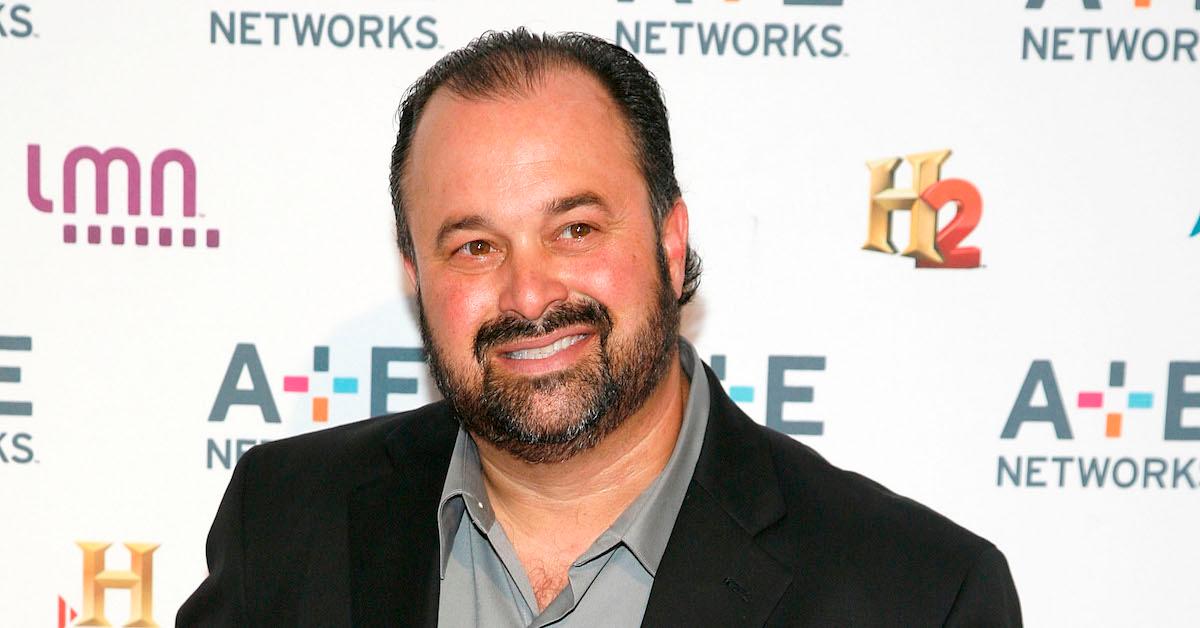 In another interview with Quad-City Times back in 2017, the TV personality disclosed that his Crohn's disease impacts not just him but also his family and coworkers. The good thing is that he mastered managing his illness while traveling, which was crucial while shooting American Pickers.
"Crohn's and travel is all about management," Frank noted in a 2012 chat with the National Enquirer. "My entire crew knows about my Crohn's. They understand it when I need a break. I mean… if I have to go, I have to go!"
Frank Fritz suffered from anxiety and recently had a stroke that left him hospitalized.
After getting charged with OWI (Operating While Intoxicated) in 2017, Frank publicly disclosed a Xanax prescription. THC was also found in his bloodstream at the time, in addition to the anti-anxiety medication.
According to Frank, who spoke to the Quad-City Times, becoming a celebrity and having people monitor his every move caused him to seek treatment. As for the THC, "I still had [it] from the three weeks I'd spent in Colorado. When in Rome," he said before insisting, "I'm not a big drug user. I don't have time for that."
Frank's most recent medical problem is a stroke, which has forced him to go to the hospital. On July 21, 2022, his American Pickers co-star, Mike Wolfe, posted an Instagram update announcing Frank's hospitalization.
After briefly addressing their issue, Mike stated, "Now is the time to pray for my friend," adding, "Frank has suffered a stroke and is in the hospital. Please keep him in your hearts and thoughts."
Will Frank Fritz return in American Pickers?
Since the COVID-19 pandemic, Frank has not appeared in any new episodes of the show. Instead, Mike has been handling the picking, often with help from Danielle, Robbie, Jersey Jon, or another picker on the side.
People have been asking what happened to Frank and whether he is still a part of the series due to his absence. Frank asserted that he remained on the program in that same interview with The Sun. He actually was unable to attend because of his back surgery and the COVID-19 pandemic, which both occurred at the same time.
"It's up to the network whether I come back on the show. It ain't gonna affect me one bit. I didn't leave the show, I finished shooting, and then I had a little back surgery, and the pandemic came," Frank said.
He continued by saying that he would like to return to American Pickers, even if he is a little hesitant to do so at the moment. Frank noted, "I would like to come back to the show, but we will see. I was doing it for 11 years, but there is a lot of controversy going on right now."
Although he didn't directly say what controversy he meant, some speculated that he might be referencing the announcement of Mike at the time, wherein he revealed that he was going through a divorce from his wife, Jodi.