How Gregory Jbara's weight loss journey started and what he's been through.
Gregory Jbara is an American film, television, stage actor, and singer. He is known for several movies and TV shows, including the CBS series Blue Bloods, where he plays Garrett Moore. Over the past years of being always visible in public, many noticed his weight loss.
At the time of his 1985 admission to The Julliard School, Gregory weighed somewhere between 175. He was 180 pounds when he appeared in CHICAGO 12 years later. His weight remained the same in 2006. But, in 2018, he weighed about 270 pounds; in 2019, he had shed 80 pounds to a lean 185 pounds.
His weight loss journey began in 2017 when Zachary Jbara, one of his sons, who was 16 at the time, decided to join a gym and engage a personal trainer. He said his son, who is 6 feet 4 inches tall, was as self-driven as possible.
In 2018, when Greg's 268 pounds of body mass was apparent on TV, one of his Blue Bloods fans slipped into his Facebook DMs for a chat. The topic of the conversation was mostly about weight loss and the advantages of losing weight. This did not upset him since the fan only tried to ensure his health.
A female fan also approached him while shopping at an organic store. She told him about her personal health issues. The woman urged him to keep fighting, telling him that she could change everything by merely changing his diet – like what she did. She eliminated red meat, carbs, and dairy.
Gregory Jbara's Weight Loss Tricks
The main keys to Gregory's successful weight loss:
He began living a healthy life to improve his overall health
He went on a healthy diet
He enlisted nutritionist Lilly Padilla to help him lose weight
The death of a friend was a breaking point for Gregory Jbara, which prompted him to lose weight.
The death of a friend served as Greg's breaking point, and he decided to get his life back together. On September 13, 2018, he lost a beloved friend, Marin Mazzie, a three-time nominee for a Tony Award. Mazzie passed away following a three-year battle with ovarian cancer.
Even though her passing had nothing to do with weight problems, it motivated Gregory to make a change. He didn't want to take any chances with his health. He learned his lessons and wanted to take care of himself moving forward.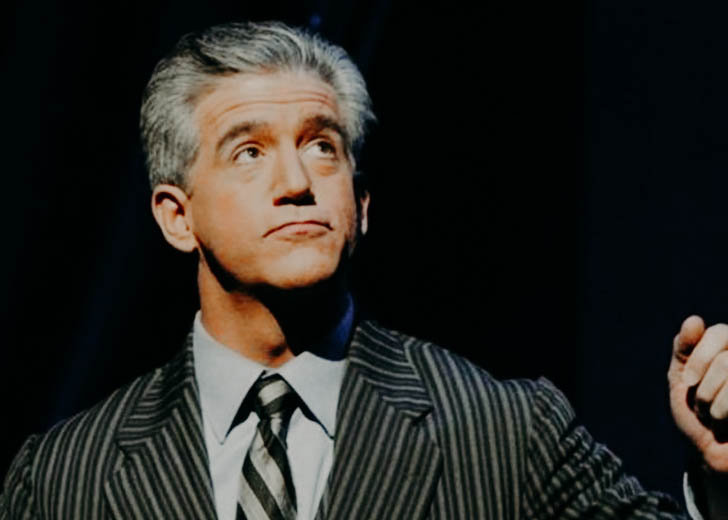 "Taking care of my health is a simple and profound expression of how much I love myself and, more importantly, love and want to be with my wife and sons. It is also an opportunity to honor those robbed of such privilege respectfully. My life is a gift. To take it for granted is selfish, lazy, and wrong," Gregory wrote in his Facebook post.
His goal was to shed 57 pounds by his 57th birthday in 2019 began in September 2018. His entire family supported him in his decision, and they were overjoyed. He understood that life is a gift and that wasting it would be a terrible mistake. And thus, his journey to lose weight got started.
Gregory Jbara was able to lose weight with the help of a nutritionist.
He contacted Lilly Padilla, a nutritionist, and learned about healthy living through maintaining a clean, organic household. He did this with the help of his family. Padilla provided her clients with customized food plans for their unique body types and dietary requirements, including weight gain and weight loss.
By his 58th birthday, Gregory was 80 pounds lighter, and his family had settled into a happy and healthy life. In only five months, he shed 55 pounds, proving how well Lilly's diet worked for him. He dropped the remaining body fat, or about 30 pounds, during the four months between the final episode of Season 9 and the start of Season 10 of Blue Bloods.
His entire family joined him in losing weight as well. His wife, Julie Jbara, also shed 41 pounds even though she didn't have to. Likewise, Zachary, his older son, dropped more than 80 pounds of body fat. Aidan Jbara, his younger kid, gained some weight in contrast.
Gregory Jbara revealed his other health problems.
Gregory further disclosed that his fans had worried about him and asked about his health condition. He acknowledged his fans' concern for his well-being. He asserted that anyone would have the same concerns about his health and illness after his weight loss journey.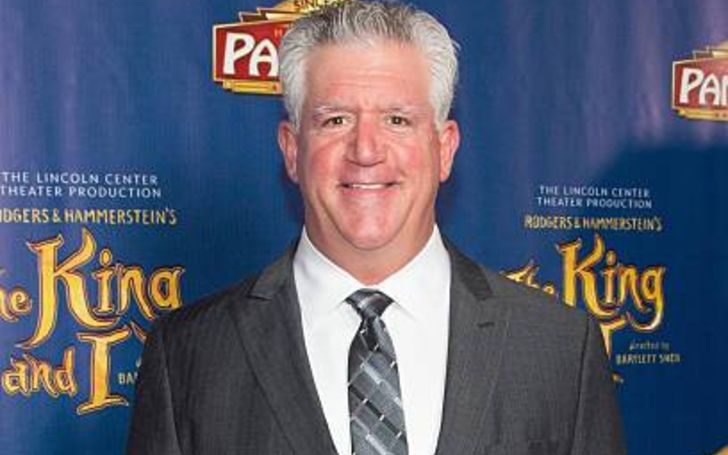 The actor assured his fans that they don't have to worry about him suffering from any sort of illness – because he isn't. In the same Facebook post, he also wrote: "I now feel better than I have in over 12 years." He is not ill, and his health is not an issue. He simply lost weight really quickly.
Gregory Jbara's character in Blue Bloods underwent Gastric Bypass to shed light on the actor's weight loss.
Gregory portrays Garrett Moore on the CBS police program Blue Bloods. The executive producers changed a previously chosen episode about five months into his weight loss journey to highlight Greg's physical changes. The episode was completely rewritten to focus on obesity and personal health.
Gregory said that the program released an episode titled Rectify during season nine. This episode featured a discussion about police health and footage of Garrett undergoing a gastric bypass procedure to help him lose weight.
All of this happened because they wanted to portray Garrett as more toned, and Gregory had dropped weight.
Gregory Jbara on how Lilly Padilla helped him lose weight.
As was previously noted, Gregory's nutritionist Lilly Padilla was the sole reason he was able to lose weight. She provided him with a diet plan and recipes to go along with it. In addition, she made sure to aid him in developing a nutrition plan for his frequent travel for work and even for vacations.
Gregory revealed that he had lost 55 pounds in just four short months in a testimonial he wrote for his nutritionist after his weight loss. He was surprised to see that every blood report he had was "stone cold NORMAL."
"After 57 years of 'living to eat' instead of 'eating to live,' Lilly Padilla has taught this 'Old Dog' some 'new tricks,'" the actor wrote.