These days, several fashion trends catch our attention. However, some of these outfits are for parties. What about street styling?
Well, this isn't an issue. All you have to do is check what fashion insiders say about the remarkable 2022 trends. Let's talk about each fashion movement now.
Power Bohemian Florals
Another term for bohemian florals is Boho flowers. Boho flowers are a play on rustic but are a little more free-spirited. The loose, organic feel using wildflowers and traditional blooms such as spray roses and scabiosa pods blend, creating boho heaven.
Besides, it is with long, loose, and free-flowing blooms that mix fun and unpredictability.
In most cases, bohemian florals are present at weddings. In addition, Boho weddings incorporate an eclectic mix of natural, rustic, and vintage details into the design. If you want a bohemian-themed wedding, don't forget to check out the inspiring mood board shared by industry experts.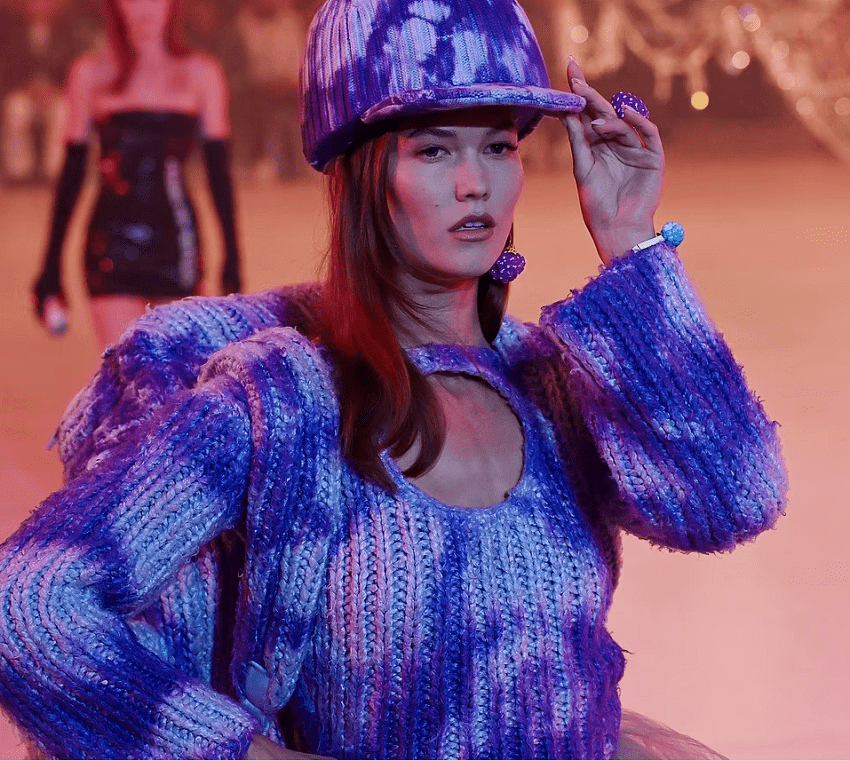 Bold and Bright Outfits
One of the best opportunities to wear bold and bright outfits is during brunch with friends. This year, these types of clothes have attracted attention. It's perfect for those who go out with friends. Why is that so?
Every time you attend brunch, you'll probably take tons of photos. The perfect way to enjoy taking photographs is to wear bold and bright outfits.
According to Katie Eastwood, stylist ambassador at online personal styling service Stitch Fix, "We're going to be seeing lots of extreme lengths; whether that be maxi or midi, metallics, bold colors, or low waists – in 2022, it's a case of "more is more." She added: "The bold, extravagant pieces we are seeing across the 2022 runways are most likely a reaction to restraints we've all been under due to the pandemic."
She also pointed out, "By celebrating the bold, the colorful, and all that sparkles, designers are offering a form of escapism, allowing people to embrace something positive through their aesthetic."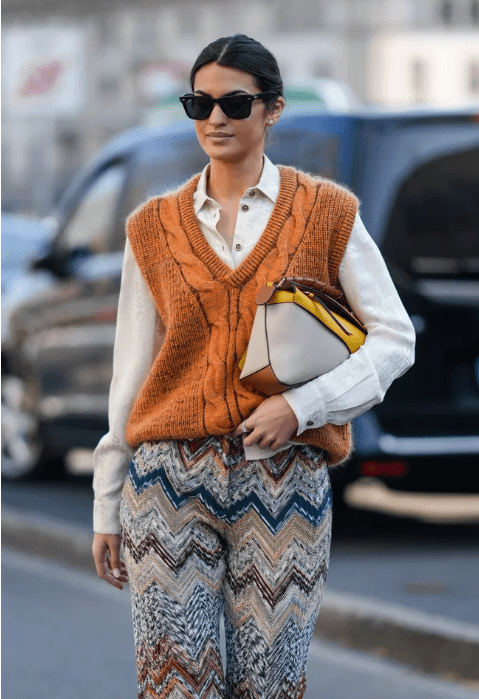 Academia Styles
Many style influencers choose to showcase different academic styles to tap the market. It means they want to inspire students to wear stylish outfits this year.
According to The Vou, "Academic-infused styles, including dark academic and light academia, got a massive boost in 2020-2021, during the COVID-19 lockdown, and will remain relevant in 2022." It's driven by social media nostalgia for school and fashion. Hence, this fashion style emphasizes education, learning, reading, and writing, hence the "Academic" touch.
The online fashion magazine explained further, "It splits into three sub-styles: Dark, Light, and Gray Academia. Each sub-style has its characteristics; for example, Dark Academia draws inspiration from the classic Greek arts, writing, and architecture, deeply infused with Gothic elements and concepts of death."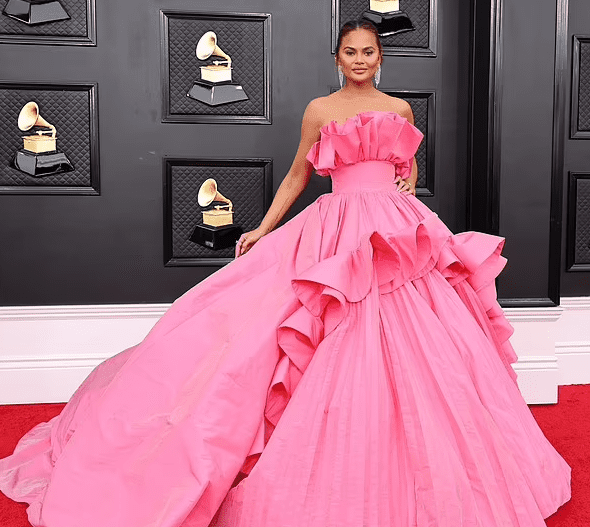 Fringe Detailing
This year, clothes with fringe detailing are popular. Woman and Home admitted that: "With its tassels, crochet, and slouchy fits, this fashion trend has a more bohemian feel – conjuring up idyllic summer holidays, wearing chunky sandals and a fringed outfit that moves in the gentle sea breeze – you've got the idea. And to accessorize? All you need is a cocktail!"
Sometimes your clothes look unattractive, so the best way to amplify your look is to try some trends. One of the exciting fashion trends is fringing. In other words, you can opt to wear crochet tops with extra fringing, for instance.
In addition, Woman and Home reported that "Saisangeeth Daswani, head of the trends intelligence agency Stylus, saw this coming. In other words, you can already tell that the said trend is coming by just researching the latest celebrity styles this year.
She explained that with digital taking over our day-to-day lives, we expect consumers to continue to desire touch and feel in fashion. Tactile surfaces have become vital, offering a new way for consumers to engage with products."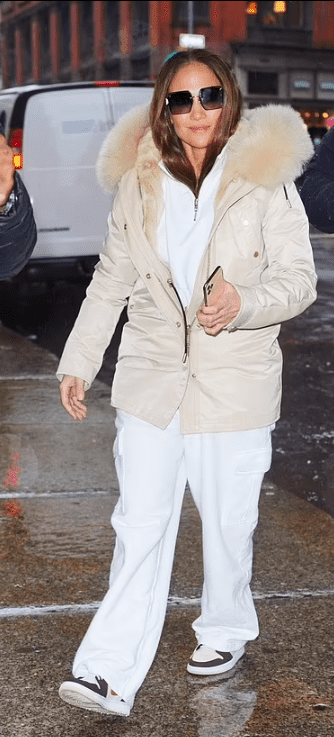 Big Jackets
Well, wearing an oversized jacket is the easiest way to follow the trends this year. It's the simplest way to express yourself in terms of fashion.
If you're confused about what jacket to wear, you can check photos of your favorite celebrities wearing massive jackets. I saw one photograph of Selena Gomez wearing an oversized jacket. It can be inspiring for you.
Besides, you can read the article at Who What Wear about the 10 Fall 2022 fashion trends. They've talked about extra outerwear.
They claimed you need to "Think beyond function with your fall outerwear. This season's coats are made to make a serious statement as floor-grazing dusters, ultra-oversized puffers, and supersize faux fur and teddy coats reign. Look at the runways of Courrèges, Coperni, and Rick Ownes for proof."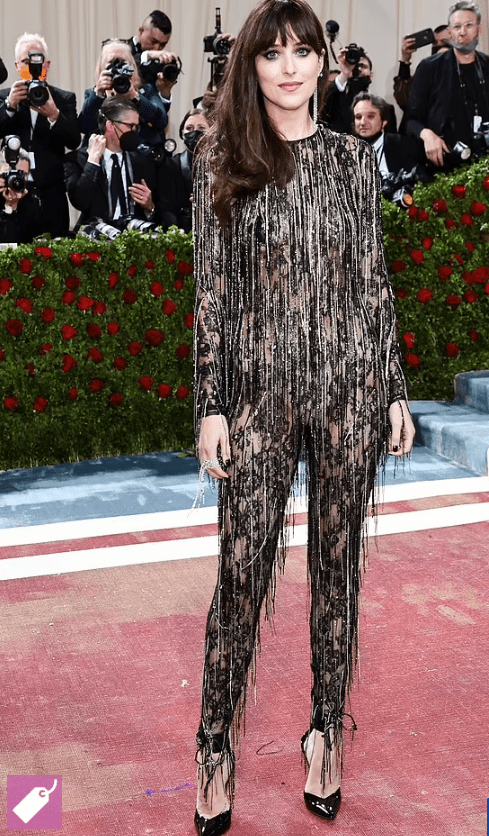 Beautiful Sequins
We know that sequins are not just for Christmas. Each month, you can opt to wear glittery clothing pieces. Besides, you can wear sequins to a concert this year. It's so artsy, right?
According to Woman and Home: "Whether it's a show-stopping dress or a chic two-piece, sequins in summer help to celebrate the season in style. But sequins in the sun aren't the same as at Christmas."
By checking the runway trends, you can discover that buying sequined blazers, wide-leg trousers with hints of glitters, and slip dresses in a satin fabric is in style.
In the case of slip dresses, Woman and Home explained that a slinky slip dress in a satin fabric could be a little clingy but cover the cut in sequins, and suddenly it's a lot more wearable. Look for the best midi dress styles that you can wear with pretty flats, such as ballet pumps or slides. You can also add the best shapewear for a more sculpted silhouette.
Elevated Shapes
There are numerous examples of fashion lovers wearing elevated shapes as displayed online. To understand this look, we tend to learn the patterns, silhouettes, and volumes in fashion design.
According to style insiders, wearing elevated shapes is effortless. In other words, you can pull off wearing a massive dress. However, this look is not for those who don't feel like being adventurous in fashion.
Well, the perfect way to wear such clothing is to go big or home with this larger-than-life trend.
Home and Woman admitted, "Trapeze dresses have been rising the fashion ranks for a while now, the opposite of bodycon, this aesthetic is both comfortable and stylish – winning."
In addition, they stated that "A statement look, all it needs is a pair of simple gold hoops – check out our round-up of the best jewelry brands for inspiration – and add some sleek mules or your best white trainers."
Ruffles and Frills
The dominating vibe of ruffles and frills is notable this year. In other words, you can wear the same outfits at most events you want to attend this year.
According to Anuent, it is one of the famous fashion trends this year. They explained, "As the temperatures drop, so does our wardrobe! Ruffles are back hugely as we continue to shift our focus from more sleek silhouettes focusing on lines to those full of feminine detail.
In addition, Anuent admitted that "From ruffle sleeves to full-blown dresses covered in ruffles, this trend is here to stay. Ruffles on our shirts are not something that we should miss out on. They give off a cute and innocent vibe but at the same time can make even a simple t-shirt look elegant and fashionable."
You will look trendy if you have an outfit with feminine detailing, such as ruffles. Don't forget to minimize your accessories to let the trend stand out.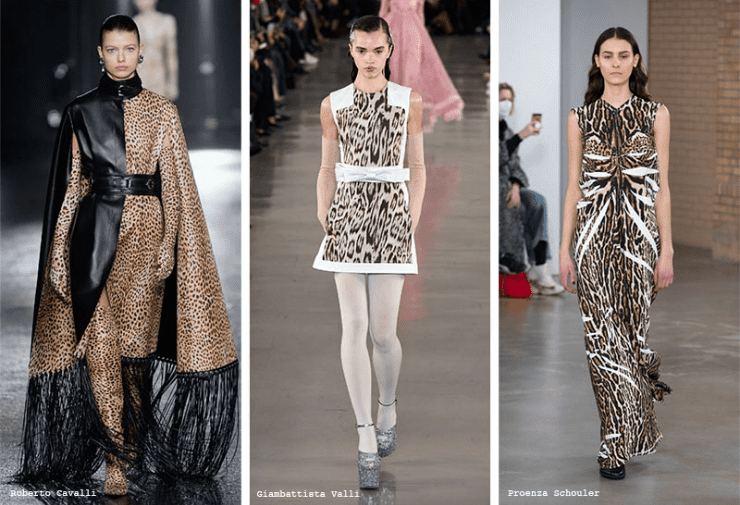 Animal Print
Many people want to learn how to wear the trend. Fortunately, there are tons of style insiders who share insights about it. For example, Glowsly shared some tips on how to wear animal prints.
They're delighted by the trends this year, specifically about the return of cow print and similar clothing items. One of the looks that they want to talk about is "running for the Cheetah." As written at Glowsly, "Speedy and chic, the cheetah pattern were used as a muse for designers. It seems that it's been a few seasons since the cheetah's spots were last popular, but they'll certainly never change as far as print trends go.
The author added: "At Alice + Olivia, cheetah prints only played a small role in the collection's elements. However, at Roberto Cavalli, they sat at the top of the food chain."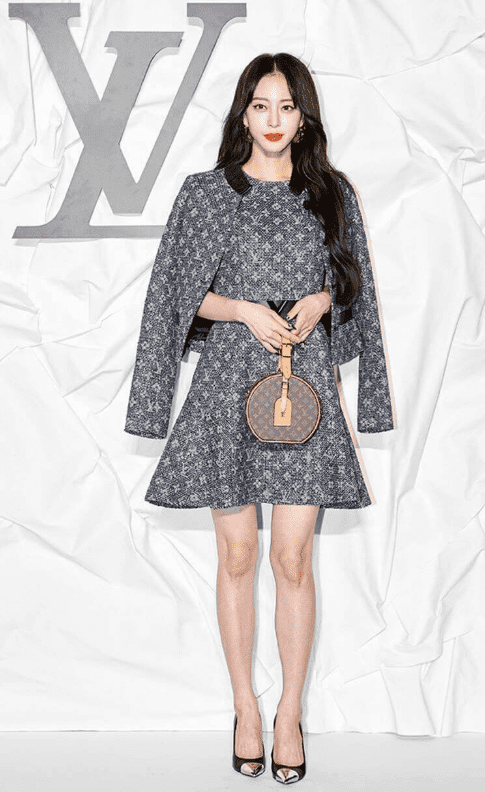 Loud Logos
Aside from bold, traditional prints, loud logos are also a trend this year. The Editor's Note at The Vou about the movement is, "Don't stop at one logo and even clash logos – I am talking head-to-toe loud branding." You can experiment with your look to show off this trend this year.
Besides, they shared that "Logo-mania has again taken over the fashion industry, making a significant return since its last major cycle in the '90s. During that era, plastered in logos was beyond hot until it wasn't."
Aside from that, they know that "Just as strong as the fad's infiltration into the scene was its dissipation; what once was a mark of cool faded into a land of taboo trends."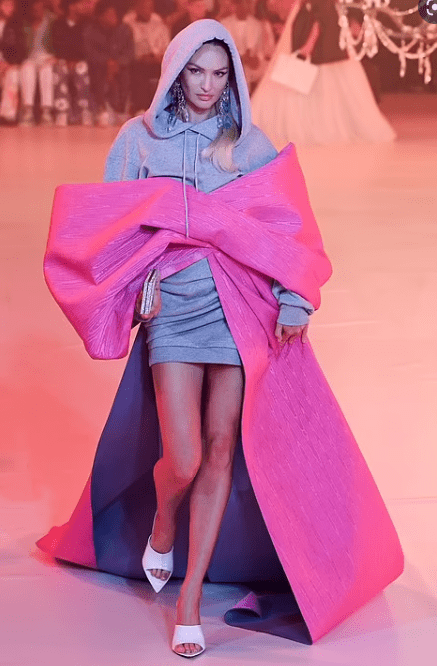 Based on these fashion trends, it's evident that this year is exciting in terms of fashion. There are tons of relatable trends to copy, too. For example, wearing oversized jackets is so easy. With that, you can wear such fashion trends this year effortlessly. What do you think?