This led to one of them unfollowing the other.
People may have supported Britney Spears during the recent drama with her sons, but it appears that they are now turning against her when she published a body-shaming remark criticizing Christina Aguilera's backup dancers.
On Tuesday, Spears appeared to body shame Aguilera by criticizing her choice of backup dancers on social media. She shared a picture of a Rodney Dangerfield quotation with the words: "I found there was only one way to look thin: hang out with fat people."
She then added the caption, "I wish I could have chosen the nannies for my children … my dancers. I mean if I had Christina Aguilera's dancers I would have looked extremely small 💃💃💃…"
"I mean why not talk about it ?? Don't you think my confidence would have been a bit better if I could choose where I lived, ate, whom I called on the phone, dated and who was on stage with me !!!"
"It's hard sometimes now I see how much of my womanhood was stripped away at that time and every person sat back and didn't say a thing !!! Anyways … I will be here talking bout things people NEVER talked about 🙄🙄🙄 !!!" she concluded.
Her remarks clearly offended Aguilera, who unfollowed her on Instagram, and her fans, who instantly voiced their outrage in the comment section. This certainly reached the Princess of Pop, who later clarified her remark.
"By no means was I being critical of Christina's beautiful body, it is what it is !!! I flew to see her show once and the main thing I noticed was the difference of our people on stage !!!" she explained.
"By no means did I even mention Christina, look at my post !!! I was inspired by her show and she is a beautiful woman of power … Thank you @xtina for inspiring me !!!"
She additionally made it clear that she wasn't trying to pass judgment on anyone and that what she posted was a reflection of the everyday insecurities she deals with as a result of how her parents and the media have depicted her.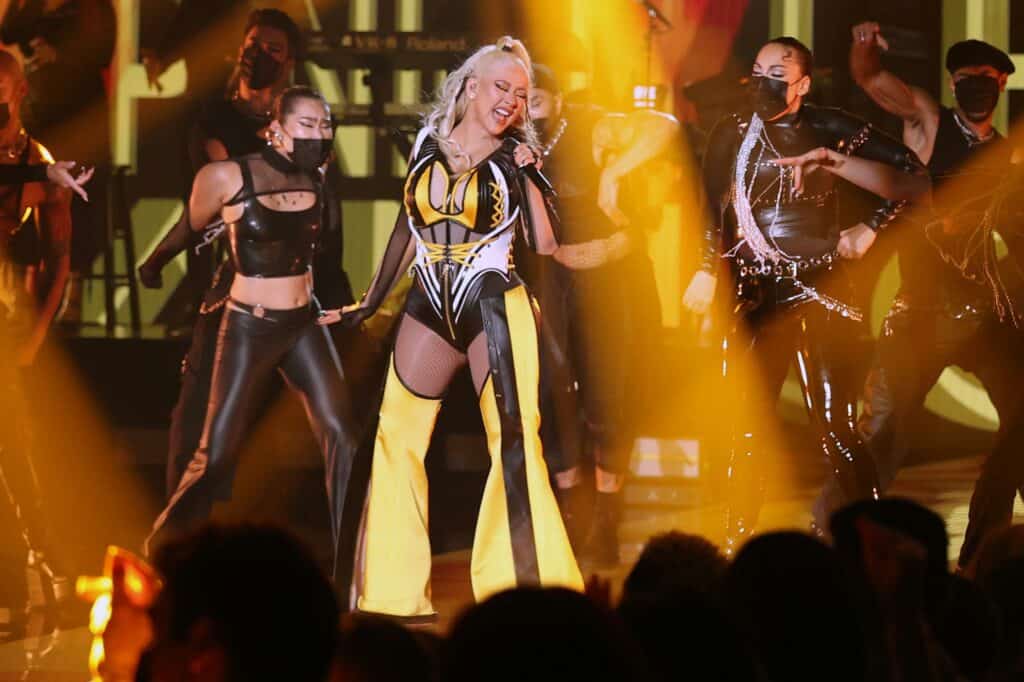 Spears continued, "I would never intentionally body shame anybody because I know what it feels like … I struggle with this because of how I feel about myself, not because I hate how anybody looks …"
"I feel like my family knew I was insecure and people were trying to purposefully feed into this insecurity by not letting me have a choice in the people who were on stage with me."
The "Toxic" singer expressed her gratitude for everyone who made an effort to be understanding of her while she figured out this new way of life in her closing remarks. For her part, Aguilera hasn't yet made a word about it.
Reactions to Are Britney Spears And Christina Aguilera Not In Good Terms Over Body-Shaming Post?
We all, together, celebrated Britney Spears' freedom. We understand she's not healthy atm but we can't pretend there's no gravity in the words she writes.
Body shaming Christina Aguilera and her dancers is so nasty. She needs to apologize.

— Christina Aguilera Archive 📁 (@xtina_archive) September 13, 2022
Britney Spears was out of line with that IG post and its ok for you stans to tell her that! Bring back holding your faves accountable! pic.twitter.com/IJMCiTmhB9

— 🦴the og bone collector🦴 (@imnotwatchingtv) September 13, 2022