After being asked out for a beer with a fan in Birmingham, King Charles III's funny response went viral.
King Charles' hilarious TikTok video of his answer to being asked out for a beer with a fan has amassed over 8.9 million views since he ascended the throne.
In the video, which onlooker Andrew Gould took, the monarch can be seen walking in the crowd until Mr. Walker abruptly asks, "Charles, do you want to go for a beer?"
The royal responds, "What?" his expression showing some confusion. Walker then asks his odd question, to which the prince replies, "Where?"
The spontaneous exchange made everyone in the room, including the monarch, laugh, and Charles then said, "You'll have to recommend somewhere."
Walker was shocked by the prince's response to such an unconventional request.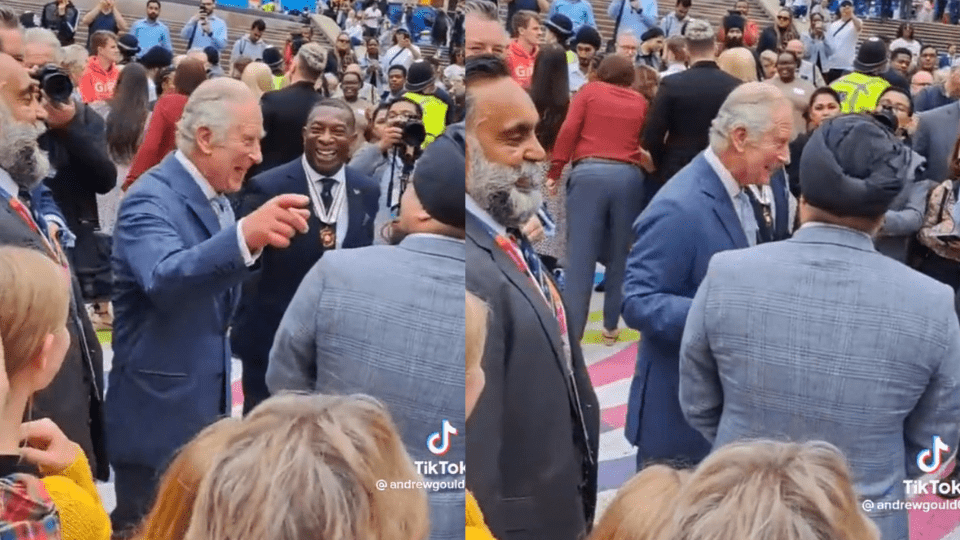 The video by user Andrew Gould on TikTok garnered more than 8.9 million views and 734k likes. The majority of the users find the interaction funny.
One user wrote, "Fortunate enough to have met him twice and in private he's so down to earth and funny."
Another user commented, "I think Charles is a lot nicer and better sense of humour than he gets credit for. It's a shame," while another said, "Always nice to see them talking to the public."
Although it's unclear if Charles would genuinely be a King with whom you could have a beer, the interaction undoubtedly won the monarch supporters on TikTok.
Reactions to King Charles III's Hilarious Response After Invited Out For A Beer With A Fan In Birmingham Goes Viral
Maybe this optic will silence the haters. There's black and brown people that do like the monarchy.

— Mizz👠🇨🇦 (@MizzyII) September 14, 2022