We think that spring is a perfect time to dress up and copy the looks showcased at runway shows. For years, we've also got some seriously inspiring wardrobe suggestions from fashion insiders.
You can read our runway-inspired fashion trends report if you're fond of checking the latest runway events. It will help you create your mood board, re-classify your outfits, and purchase more, if necessary.
A leather jacket is always attention-grabbing in spring due to its elegance and functionality. You can always look stylish by wearing a leather jacket on cold days.
According to style insiders, a leather jacket is a jacket-length coat usually worn on top of other apparel or items of clothing. It is made from the tanned hide of various animals. The leather material is typically dyed black or shades of brown, but a wide range of colors is possible.
In addition, leather jackets can be designed for many purposes. Specific styles have been associated with subcultures such as greasers, motorcyclists, bikers, mobsters, and military aviators, especially during and directly after World War II.
It also includes music subcultures such as punks, goths, metalheads, and rivetheads, who have worn the garment for protective or fashionable reasons, and occasionally to create a potentially intimidating appearance.
Besides, most modern leather jackets are produced in Pakistan, India, Canada, Mexico, and the United States, using hides left over from the meat industry.
Some fabrics simulating leather, such as polyurethane or PVC, are used as alternatives to authentic animal hide leather depending on the wearer's needs. For instance, synthetic fibers tend to be less costly than authentic leather for those pursuing vegan lifestyles or for economic reasons.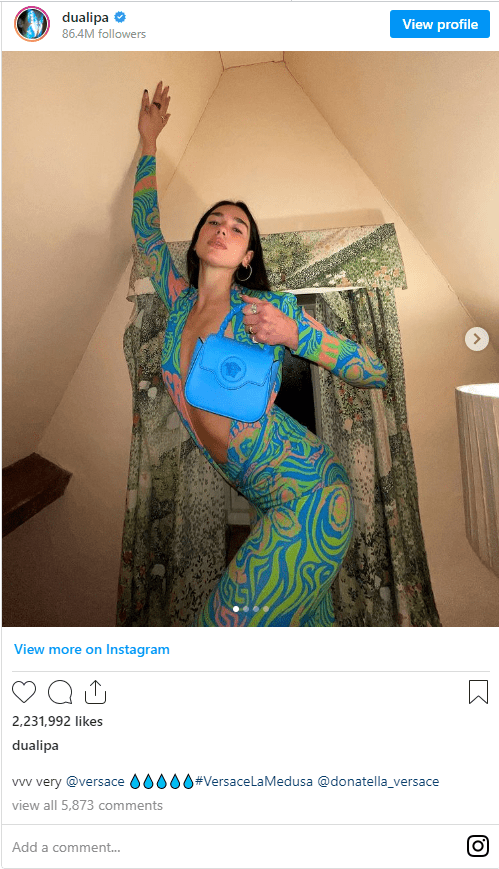 What is a catsuit? It is a one-piece form-fitting garment that covers the torso, legs, and arms. They are usually made from stretchable materials, such as lycra, chiffon, spandex, latex, or velour, but may use less elastic materials, such as leather or PVC.
Besides, catsuits are frequently closed through a zipper at the front or back. A catsuit is regarded as outerwear but not usually streetwear. They were occasionally worn as a fashion item from the 1960s to the 1990s. During the 1970s and 1980s, they were worn for aerobics and disco dancing.
This year, in spring, catsuits clawed their way to the top. According to Elle, "modern-day catsuits came into being when designer John Sutcliffe introduced the Style for bikers in the '50s. It went from fun, liberatory garment to slick Barbarella accouterment fast, and its contradictions have been fascinating fashion ever since."
In April 2022, Vogue wrote an enticing article about catsuits. It's a challenge to join the bandwagon of fashion lovers who wear it this year.
Vogue stated: "Wearing any catsuit is a daunting prospect, let alone one decorated with bold prints or embellishments, so why not dip a toe into the trend with a simple black number first? Mugler and Alaïa specialize in sculpting styles."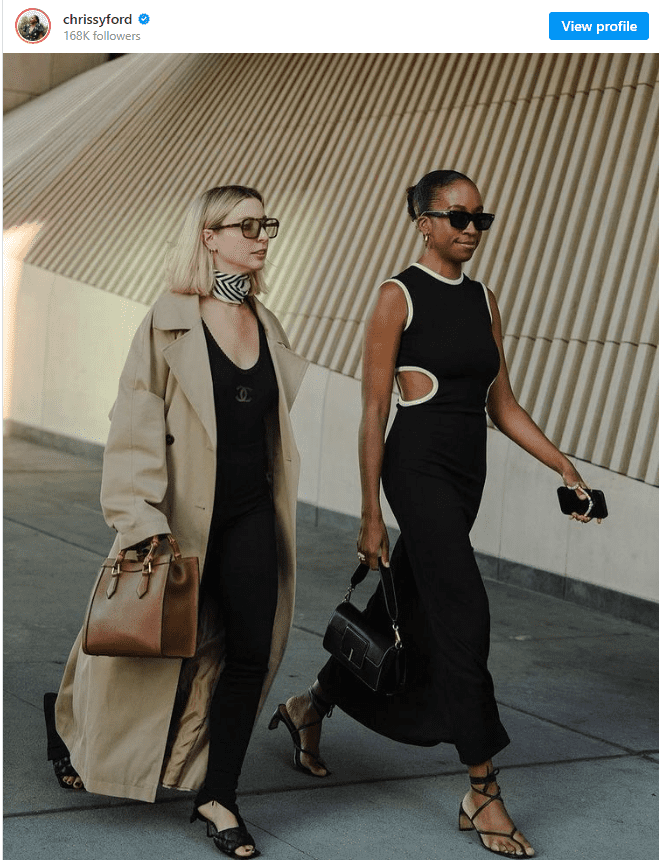 The popularity of cutouts this year is notable. Many stylish celebrities don cutouts to attend different events in the entertainment industry.
We know that cutouts are sensational outfits. However, it is possible to get even more daring cutouts this year.
Last year, InStyle explained that cutouts would be a big thing. It was the time when Kim Kardashian wore a carved-out attire during a trip to Vatican City.
InStyle wrote: "Though there was undoubtedly a time when cutouts were more or less a controversial trend, models and celebrities have recently embraced the fashion statement, wearing these skin-baring designs in a way that feels attainable outside the Hollywood bubble."
If you check runway photos these days, you can find lingerie-inspired outfits, even ethereal-looking feminine getups that you'll love immediately. Though femininity is subjective, you'll know it right away when you spot a girly ensemble.
For example, prairie dresses add a feminine touch to your otherwise masculine Western wardrobe. There are florals and paisley prints that are essential to mastering the trend. Well, it's true that a great white dress is a forever fall staple, and don't forget other prairie dresses.
Besides, it also includes lots of sequins. Farrah-May Archer, Styling Team Lead at Stitch Fix UK, stated, "The ultimate celebration of glitz and glamour, sequin pieces are a great way to get playful with your styling."
Although orange hues are presented widely on Pinterest, you can also see tangy tangerine fashion on Instagram. This spring 2022, tons of inspiring orange outfits are showcased on the social media platform.
One of the best ways to showcase this trend is by wearing clothing pieces in a bold orange hue. Refinery29 already discussed the popularity of bold orange in the spring season.
Earlier this year, Refinery29 stated, "If bright hues are the cure to help shoppers fight their way out of the emotional funk propelled by two years in a pandemic, then the bold orange color trend is the juicy medicine of choice for designers this spring."
Let's think of suits as a chic corporate look. In other words, it is the perfect outfit for the office. In the academy, suiting is even a trendy look. However, sexy suits became popular this spring.
Many style magazines call it "risque suit trends" for spring. For example, The Zoe Report provided examples of sensational suits donned by stylish individuals.
In a detailed report, the online publication stated, "It's hard to deny the power sexy trends had over the runway this spring summer 2022 season. The catsuits at Saint Laurent, the ultra-minis at Miu Miu, the cutouts at David Koma, and the corsetry at Tom Ford are just the surface of what designers brought to the runway."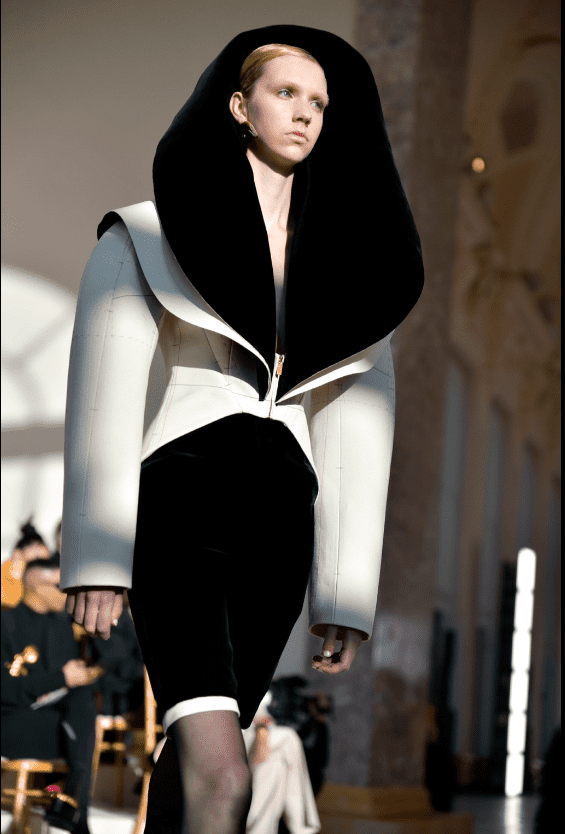 There's no way that black and white leaves our fashion radar. It is a timeless attire, after all. However, choosing black and white is even more beneficial, just like how it became a trend this year.
When Vogue shared the ultimate guide to shopping black and white this spring 2022, many style enthusiasts took note of the tips. The famous fashion magazine displayed some cute black and white stripes to amplify the fashion teaching.
According to Elegantly Dressed and Stylish, here are some ideas to style black and white.
First, try that black slip dress with a tee or light blouse. Add an on-trend braided or quilted sandal for texture. Second, black and white polka dots are a fun trend now and have a classic appeal. Try the blouse with a pair of white denim.
Besides, all-white dresses with black accessories- black raffia sandals and a black clutch would look fabulous.
They say, "the more dramatic, the better," I'm referring to volume on volume trend. With that, Town and Country shared an inspiring article about the movement.
The famed magazine shared online that "The New York designer closed his spring collection with a washed floral gown that looked relaxed and easy while incorporating 20 yards of taffeta, plus flounces, ruffles, and giant poofy sleeves."
Balenciaga also showcased voluminous outfits this year. Great wardrobe articles are becoming evident in this year's shift towards scale. No wonder you can see photos of models wearing clothing items with massive red puffer coats and oversize sweaters.
This year, stripes are everywhere. There are various color combinations for the trend, too. However, black and white are one of spring's most popular stripe versions. Since it's a timeless look, the attire is perfect for the office or school.
You can opt for colorful stripes if you want to show off somewhere, such as at parties. The Guardian already shared some tips about this.
The online publication shared, "For SS22, designers played with different colors, textures and stripe sizes to create an impact, from bold, bright stripes at Brandon Maxwell, Emporio Armani, and Christian Siriano, to a fringed woven striped dress at Chloé."
The said suggestion is inspiring; it's up to you to act upon it.
Sometimes you want to look chic and dainty just by wearing small clothing pieces. In other words, you can pull it off with a micro mini skirt and a crop top.
We know that mini skirts are popular, but we can't deny the fame of micro mini skirts, too. Besides, our favorite Instagram darlings show off the outfit this spring 2022.
According to fashion insiders, a micro-mini skirt or microskirt is a miniskirt with its hemline at the upper thigh, at or just below the crotch or underwear level. In addition, short skirts existed for a long time before they made it into mainstream fashion, though they were generally not called "mini" until they became a fashion trend in the 1960s.
Besides, extremely short skirts became a staple of 20th-century science fiction, particularly in 1940s pulp artwork, such as that by Earle K. Bergey, who depicted futuristic women in a "stereotyped combination" of metallic miniskirt, bra, and boots.
One of the lovely ladies on Instagram showcased trendy micro mini skirts is Sarah, who found @sarahchi0's Instagram account. She has tons of inspiring outfits for you, too.
The emergence of color-block jackets as a trend is exciting. Who doesn't enjoy wearing a vibrant two-toned jacket? 
InStyle gave some styling lessons about this. They reminded us that we could easily recreate the spring 2022 color-blocking trend using the clothes in our closets.
For instance, you can mix red and pink for better-looking outerwear. If you find a pink and red color-block jacket, you're lucky.
InStyle also reported that: "This time around, vibrant, saturated color combos have popped up in designer collections from New York, London, and Milan, both through two-toned pieces and specific styling choices."
You'll immediately remember your favorite celebrities wearing a fabulous spring clothing piece by checking the spring as mentioned earlier. Kendall Jenner, for instance, was photographed displaying her bright and vibrant dress, which genuinely reminds us that spring is the season of sheer enthusiasm. Which one inspires you?