In Season 2 of Married to Medicine, the lives of six of Atlanta's most vibrant and successful women are followed as they juggle their busy social life, families, and occupations. As these passionate and vibrant ladies demonstrate, it is not enough to be any doctor or doctor's wife in the capital of the South or the field of medicine.
All the ladies from Season 1 returned with newcomer Lisa Nicode Cloud. These women are unified by medicine and work together on everything from childbirth to some of Atlanta's biggest charities. Yet, they frequently find it difficult to keep friendships in light of the strict hierarchy in their profession.
Cast of Married to Medicine Season 2
Toya Bush Harris – an entrepreneur from Michigan, USA, married to Dr. Eugene Harris
Mariah Huq – a native of Bangladesh, television host and news producer, creator, and producer of Married to Medicine, married to Dr. Aydin Huq
Dr. Jacqueline Walters – a health expert, philanthropist, women's advocate, and an OB Gynecologist from Atlanta, USA
Quad Webb – an entrepreneur, author, fashion icon, philanthropist, animal rights enthusiast, and a former medical technologist
Dr. Simone Whitmore – an OB Gynecologist, creator of a body moisturizing cream from all-natural ingredients
Dr. Heavenly Kimes – a dentist, inspirational speaker, author, powerhouse, entrepreneur, and relationship expert
Lisa Nicole Cloud – a business mogul, clothing designer, direct sales expert, business and success coach, speaker, author, sales trainer, philanthropist, and devoted wife of Dr. Darren Naugles
Kari Wells -(appeared as a guest), a model, owner of a film production company, CEO of her own medical realty company, and married to Dr. Duncan Wells
Episode 1 - Far from Heavenly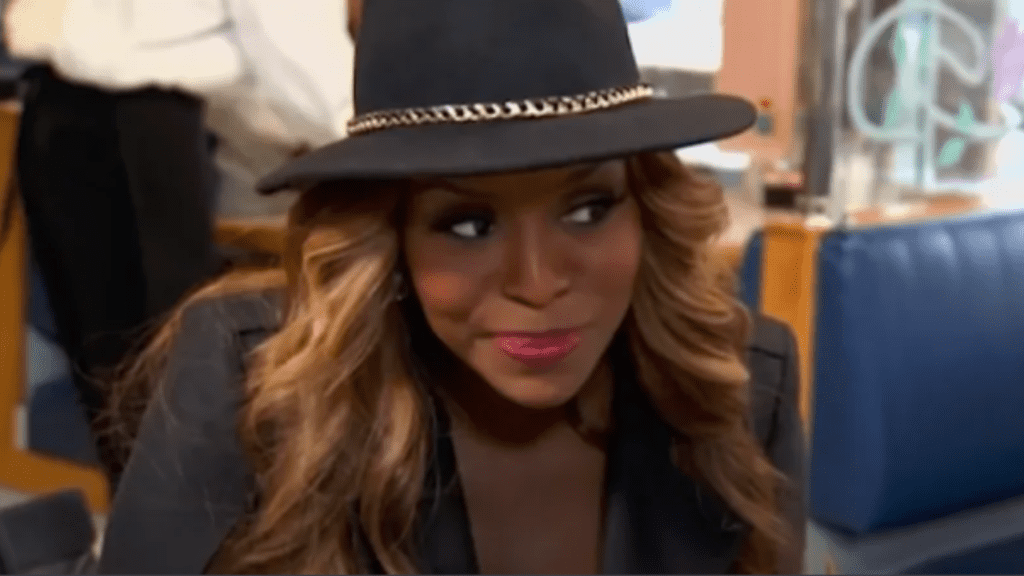 The medical industry's Queen Bees have returned with a vengeance. As Quad Webb learns that her longtime BFF Mariah Huq has been talking behind her back, friendships have been strained. Dr. Jacqueline Walters shocks Dr. Simone Whitmore by revealing that she wants a child in the meanwhile. 
At a later cocktail party hosted by Dr. Heavenly Kimes, Toya Bush Harris accuses Dr. Simone of acting up toward her husband, setting up a heated dispute.
Episode 2 - Love and Basketball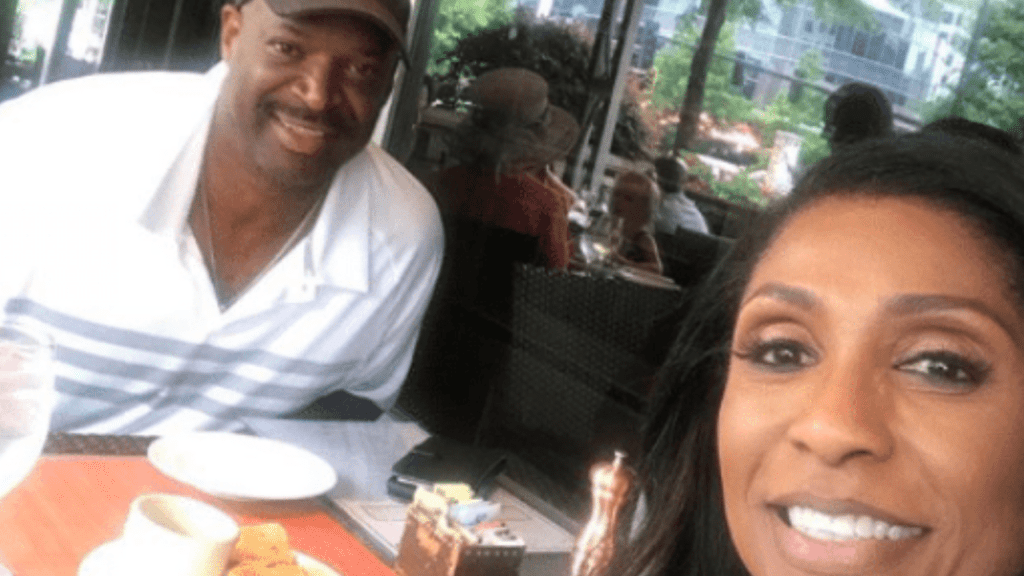 When Jackie tells her husband Curtis Walters, she is planning a pregnancy, their date night takes an unexpected turn. In the meantime, Mariah persuades her balding husband to have a hair transplant. 
Following the altercation at Dr. Heavenly's, Toya and Dr. Simone meet to discuss their differences but end up getting into more contention.
Episode 3 - A Steakhouse Beef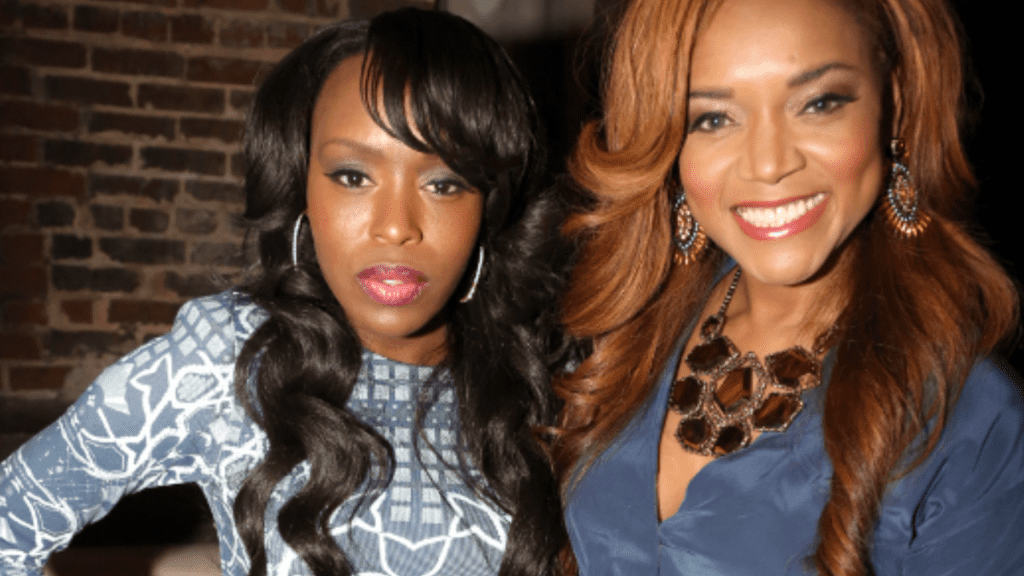 Quad and Mariah's peace meeting degenerates into a violent altercation that quickly extends throughout the medical industry. Dr. Jackie meets with Dr. Heavenly to discuss their problems, but she soon finds that the outcome is not quite what she had hoped for. 
While all this is happening, Toya throws her son's birthday party, which is initially a lot of fun until Quad and Mariah's argument comes up.
Episode 4 - A Week of Impact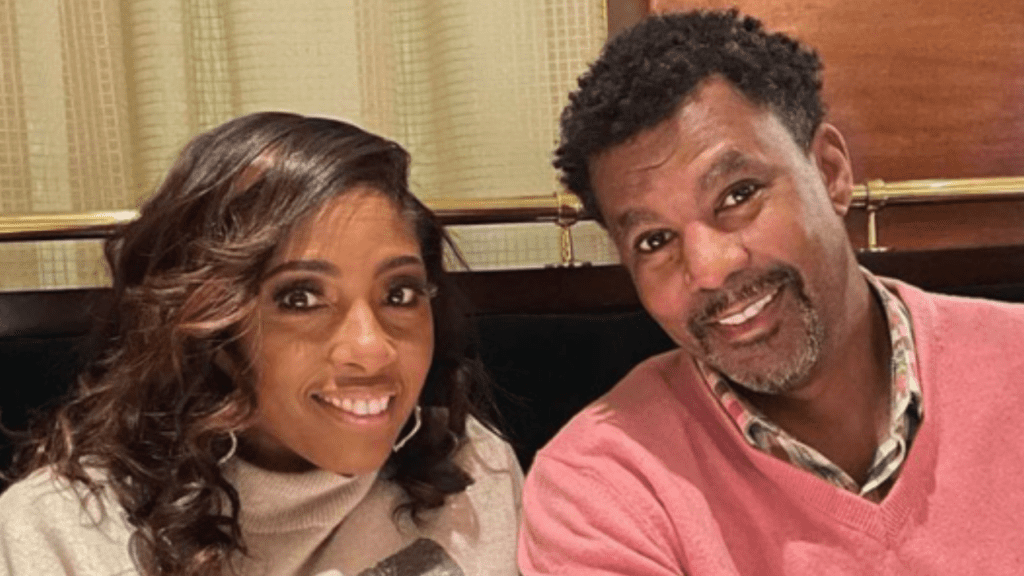 Quad focuses on creating her dog clothing company as Mariah continues to struggle with the effects of their argument. The financial issues that Dr. Simone and her husband Cecil Whitmore are facing start negatively impacting their marriage. 
Dr. Simone throws a fun-filled sleepover while Cecil is away, teaching her how to regain her sexy. Meanwhile, Lisa Nicole Cloud receives some shocking information that might rock her entire existence.
Episode 5 - Chariot of Fiyah!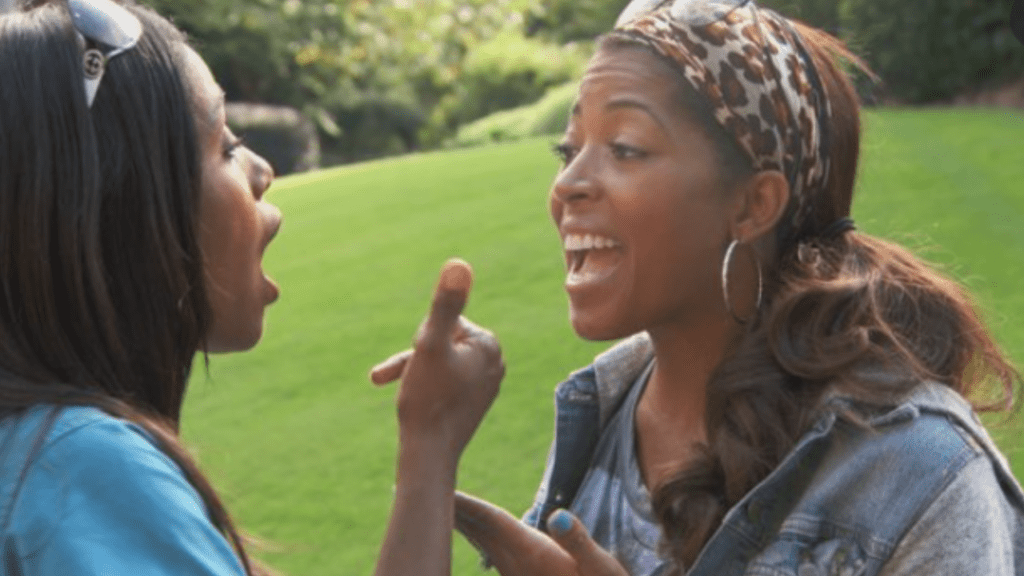 To aid with the debut of her puppy clothes brand, Quad recruits a new designer. Things get heated when Toya confronts Dr. Simone about her inappropriate behavior during Lisa Nicole's speaking event. Quad and Mariah engage in a heated confrontation as the fighting gets out.
Episode 6 - Textual Healing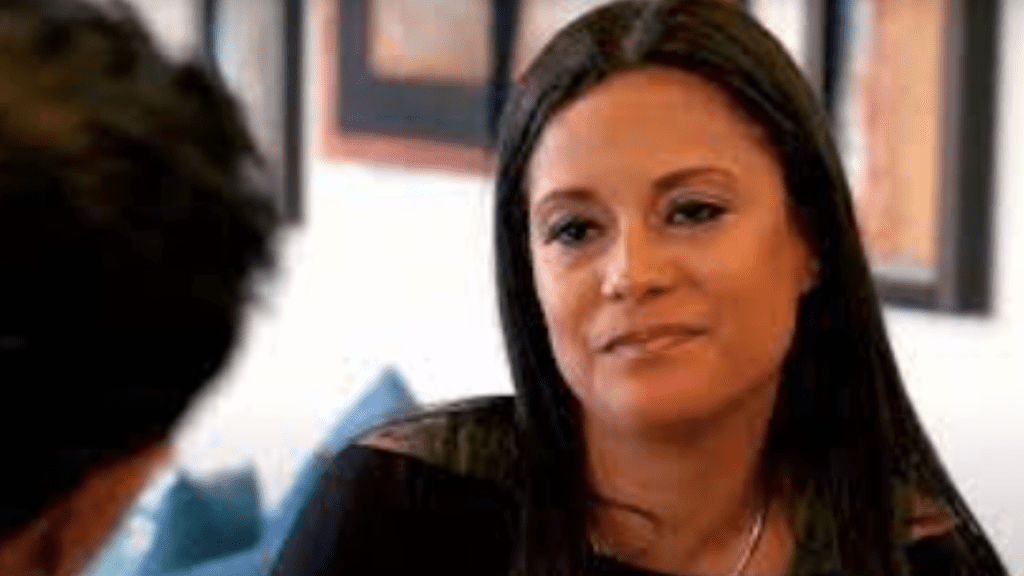 The drama escalates as Mariah and Quad continue to cry and make allegations during the WEN Conference. Dr. Simone successfully persuades Dr. Jackie to meet with an adoption counselor to further her efforts to convince Curtis to become a parent. 
Today is an important day for Lisa since she will finally learn if she has cancer or not. Quad extends an invitation to Mariah to an upcoming fashion event in a last-ditch effort to keep their friendship alive.
Episode 7 - A Fashion Faux-Pas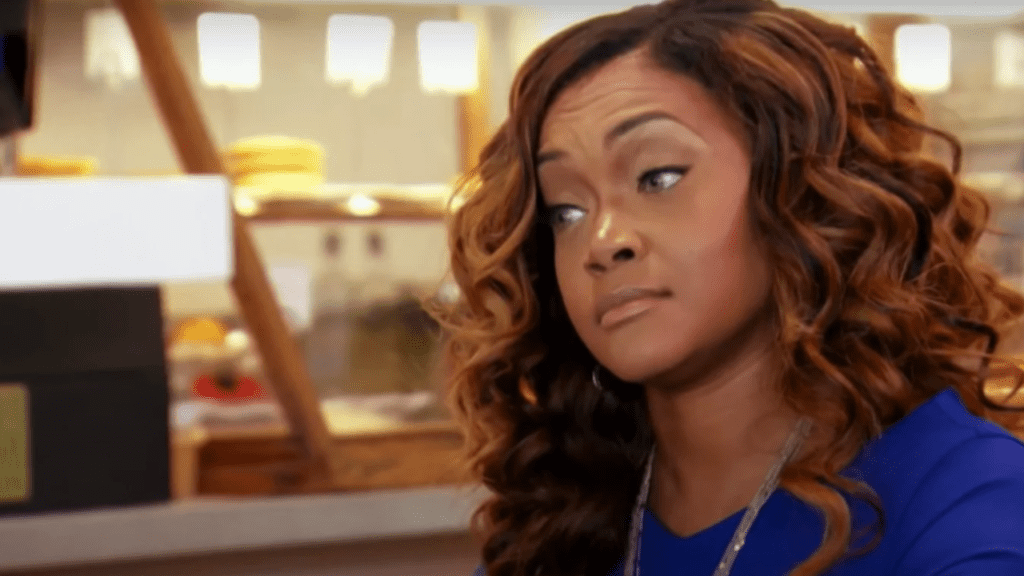 Mariah is debating attending Quad's fashion presentation while Aydin prepares for his major hair transplant. Dr. Jackie is surprised and speechless when Dr. Simone discusses her financial problems. 
Dr. Heavenly learns some shocking information about Mariah in the interim. Reco Chapple and Mariah finally meet at the Women of Atlanta fashion show, and there is an explosion.
Episode 8 - Guess Who's Not Coming to Dinner?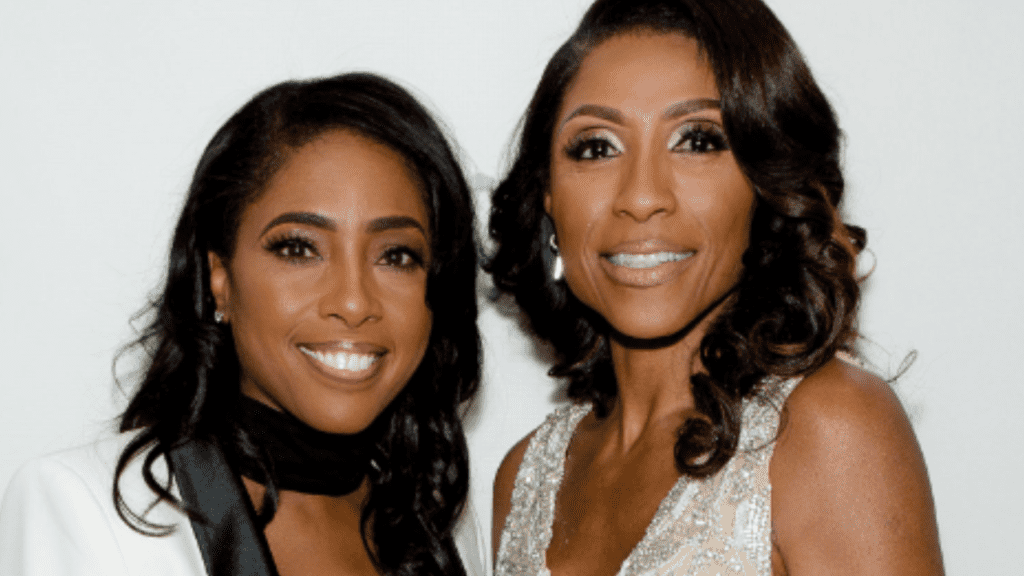 When Simone delivers a crying doll to Jackie's workplace, Jackie's mothering abilities are put to the test. Toya and Eugene's search for a home becomes more urgent when someone gets shot in the area. 
Long-standing alliances are upended when Heavenly invites the ladies over for dinner because they are forced to decide which side to choose in the wake of Mariah and Quad's catfight on the runway.
Episode 9 - Queen of Shade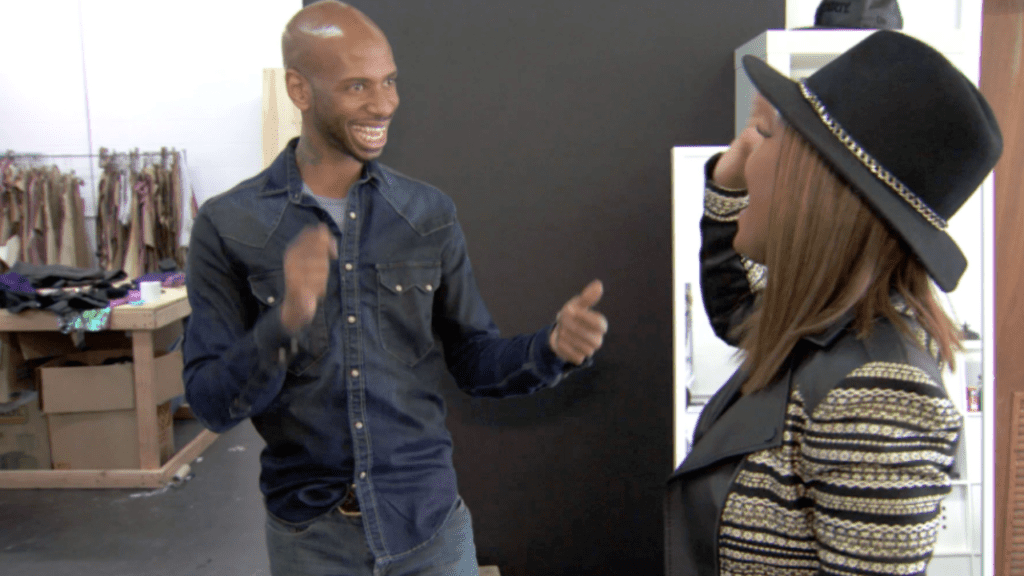 Before their investor meeting, Reco and Quad are pressed for time to complete their puppy couture samples. Still, Mariah's filing of a restraining order against Reco jeopardizes their work. When her staff surprises her with impossibly high expectations, Jackie loses her cool and storms out of the office. 
Lisa Nicole arranges her daughter a fantasy princess party, but tensions rise when Simone excludes Mariah from the couple's vacation, and Mariah and Heavenly argue about their strained connection.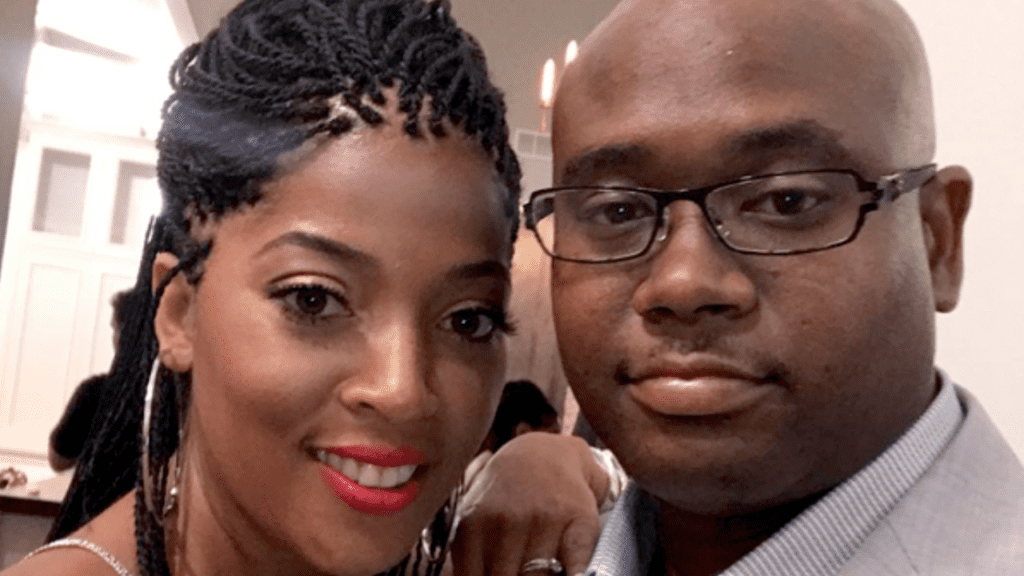 To revive her stalled romantic life, Simone enlists Jackie's assistance. Jackie's ability to watch over Simone's children is tested as they cause chaos in the home, while Simone surprises Cecil with a loving gesture. 
In the meantime, Quad's business venture results in a contentious disagreement with her husband that jeopardizes their union. An unforeseen monetary issue arises for Toya and Eugene Harris.
Episode 11 - Couples Retreat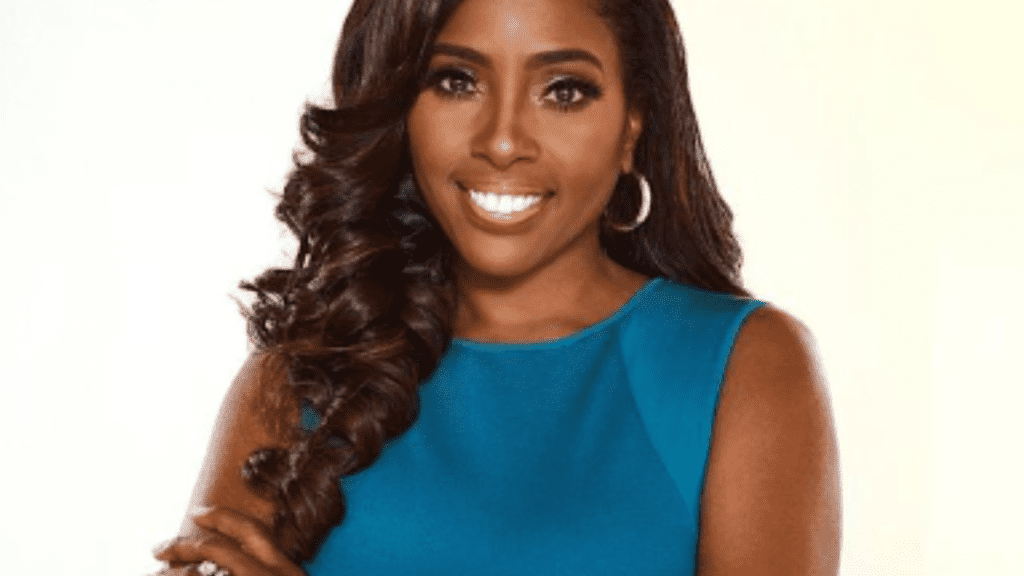 Simone invites Mariah to pay a surprise visit as the much-anticipated couples retreat for the group. The pair travel to the Blue Ridge Mountains in search of a respite from the nonstop commotion of Atlanta's medical community. 
Greg says something provocative that angers a few of the women, and Darren and Lisa's connection is shockingly revealed due to a discussion about infidelity.
Episode 12 - The Flight of the Uterus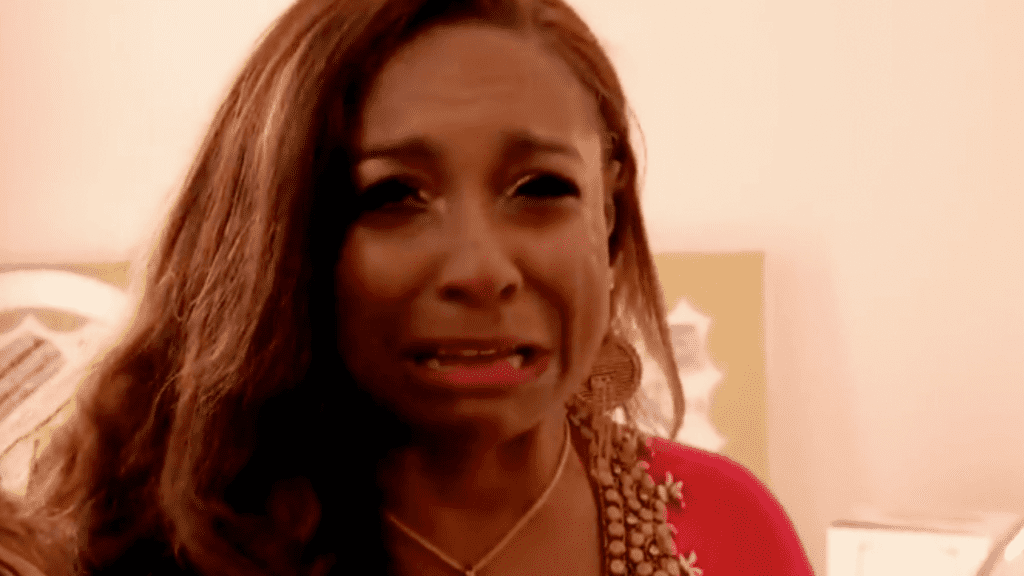 When the ladies' drama follows them to Blue Ridge, their goal of having a calm trip is revealed to be unattainable. When Quad discovers that Simone invited Mariah covertly, tempers erupt. Mariah decides to enjoy the outdoors and makes her imprint there. 
Later, a challenging relationship exercise causes many couples to experience intense emotions, leaving Jackie in tears and escalating Quad and Greg's marital problems.
Episode 13 - From Courtroom to Catwalk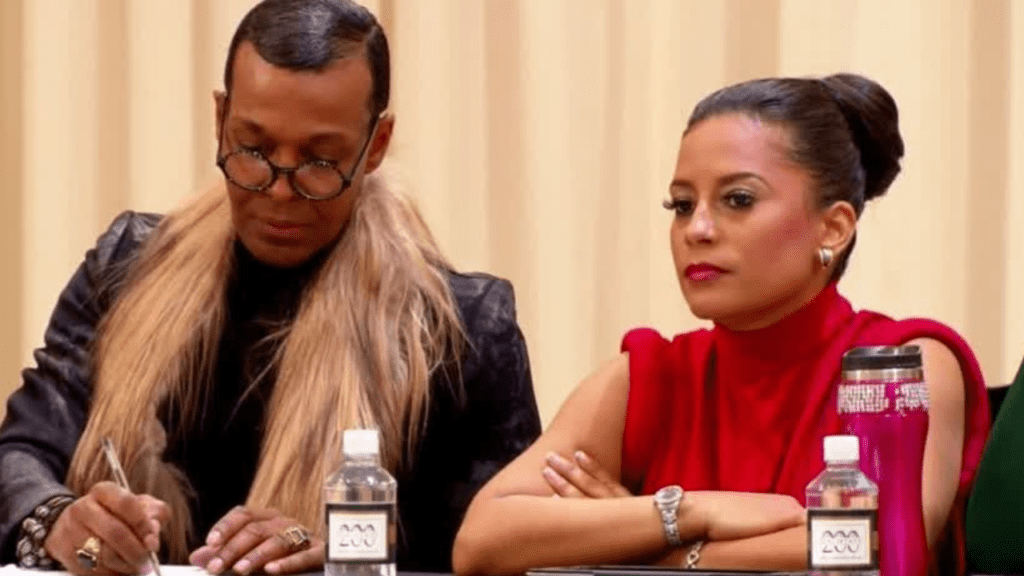 Reco Chappelle, challenging Mariah's restraining order, is supported by Quad and Toya as they square off with Mariah in the courtroom. In the meantime, Jackie visits her stepdaughter Kursten, who shares a startling revelation. 
Later, Mariah decides to present a peace offering to all the women by including them in opening her new company. After all her effort, Lisa Nicole finally shows Atlanta and the globe her design line.
Episode 14 - The Queen Bee Gets Stung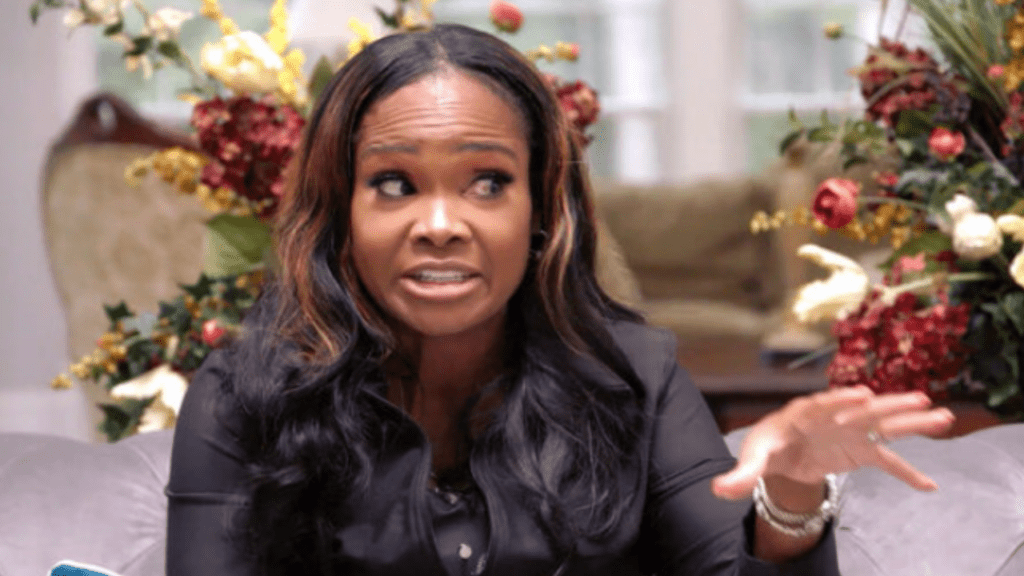 Quad questions Dr. Simone about their falling out at Lisa Nicole's fashion show. Toya gives Dr. Heavenly, who has a lot to say, a tour of her new lavish home. When some women stand Mariah up at the Cinnamon Girl launch party, she is dissatisfied. 
In the meantime, Quad is all set to present a stunning fashion display to introduce her Puppy couture brand. Everyone shows there to support Quad, everyone but Mariah.
Episode 15 - Reunion Part 1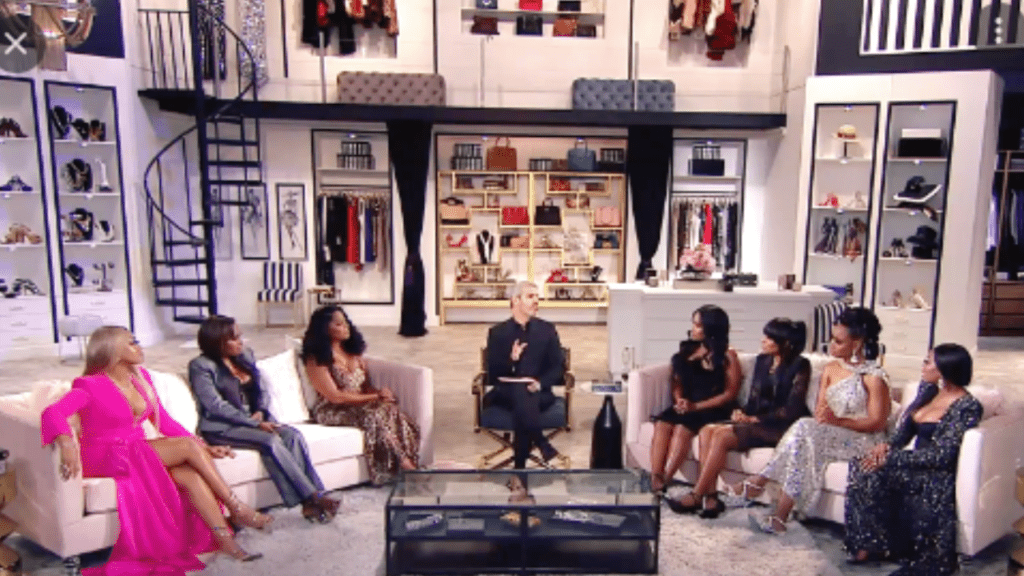 As the MDs, host Andy Cohen looks back on some of the most talked-about incidents of the season. In the first installment of the explosive Married to Medicine reunion, MRSMDs gather reunited. Mariah and Quad finally meet to discuss what indeed transpired between them. 
Heavenly learns what the girls think of her; and Simone and Toya's on-stage argument spills over backstage, jeopardizing the rest of the reunion.
EPISODE 16 - Reunion Part 2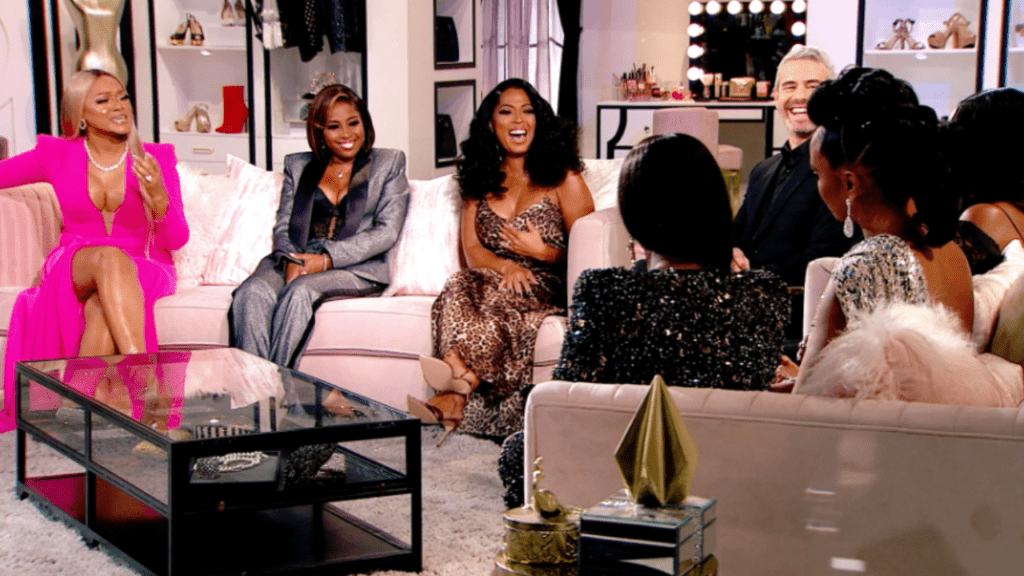 The second hour of Married to Medicine continues as host Andy Cohen investigates what transpired between Simone and Toya backstage. The husbands share their viewpoints on children, sex, and adultery. Later, Lisa Nicole vents to Mariah about her problems.
Episode 17 - Secrets Revealed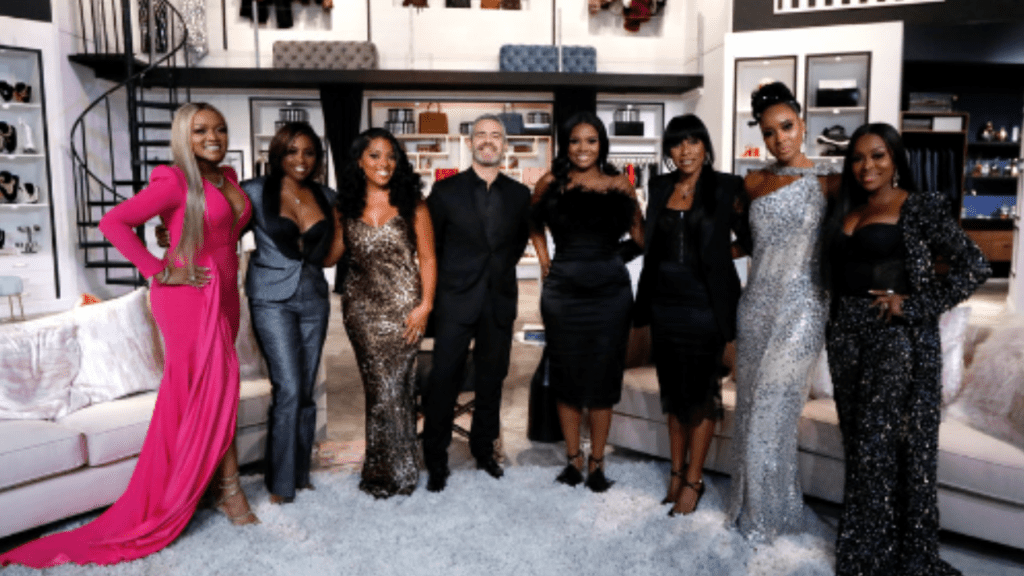 This program revisits missing material and previously unreleased cast interviews from Season 2.
Married to Medicine Season 2 Quick Facts
is an American reality television series 
aired on Bravo TV from April 6, 2014, to July 24, 2014
created by Mariah Huq
executive producers are Matt Anderson, Nate Green, and Mariah Huq
also known as Married to Medicine: Atlanta
consists of 17 episodes