In Season 3 of Married to Medicine, the women of Atlanta's elite medical inner circle, Dr. Jacqueline Walters, Toya Bush-Harris, Dr. Simone Whitmore, Quad Webb-Lunceford, Dr. Heavenly Kimes, and Lisa Nicole Cloud, are back with more patients, less patience, and a few heart palpitations along the way.
All the women from Season 2 are back as they are doing their best to keep it together while balancing family obligations and the growing difficulties of working in the medical field.
Cast of Married to Medicine Season 3
Toya Bush Harris – an entrepreneur from Michigan, USA, married to Dr. Eugene Harris
Mariah Huq – a native of Bangladesh, television host and news producer, creator, and producer of Married to Medicine, married to Dr. Aydin Huq
Dr. Jacqueline Walters – a health expert, philanthropist, women's advocate, and an OB Gynecologist from Atlanta, USA
Quad Webb – an entrepreneur, author, fashion icon, philanthropist, animal rights enthusiast, and a former medical technologist
Dr. Simone Whitmore – an OB Gynecologist, creator of a body moisturizing cream from all-natural ingredients
Dr. Heavenly Kimes – a dentist, inspirational speaker, author, powerhouse, entrepreneur, and relationship expert
Lisa Nicole Cloud – a business mogul, clothing designer, direct sales expert, business and success coach, speaker, author, sales trainer, philanthropist, and devoted wife of Dr. Darren Naugles
Episode 1 - Background Check Yourself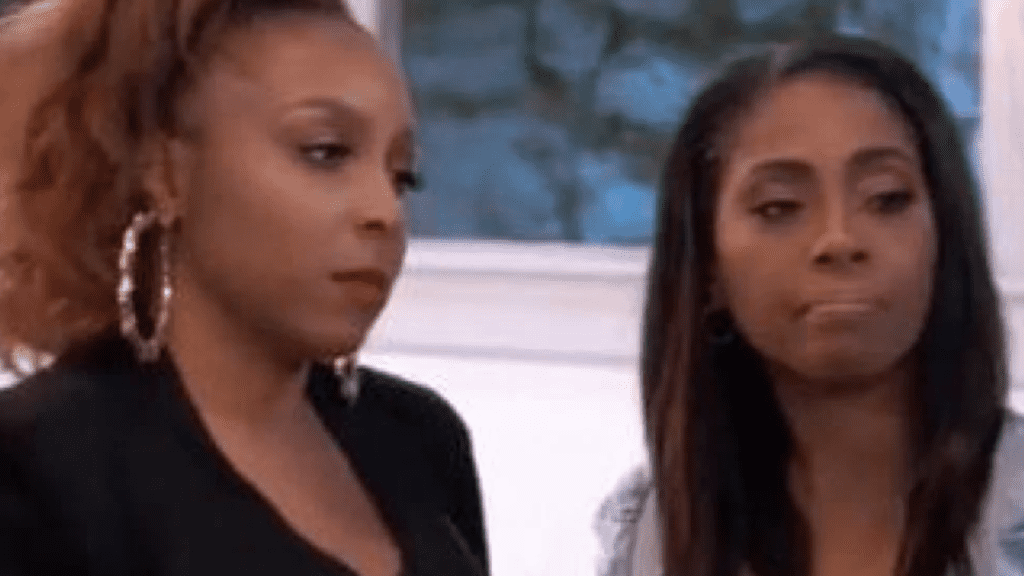 The relationship between Simone Whitmore and Toya Bush Harris is iffy. Still, when Toya decides to host a Halloween party to showcase her beautiful home, her husband Eugene Harris begs her to invite Simone so they can put their differences aside.
Quad Webb is moving forward with her puppy couture line at full speed, but when Quad finds out that Lisa Nicole Cloud did a background check on her for business purposes, the two get into an argument. Jacqueline Water's most recent project involves trying out a lifestyle fitness program for the girls. 
Episode 2 - Putt Up or Shut Up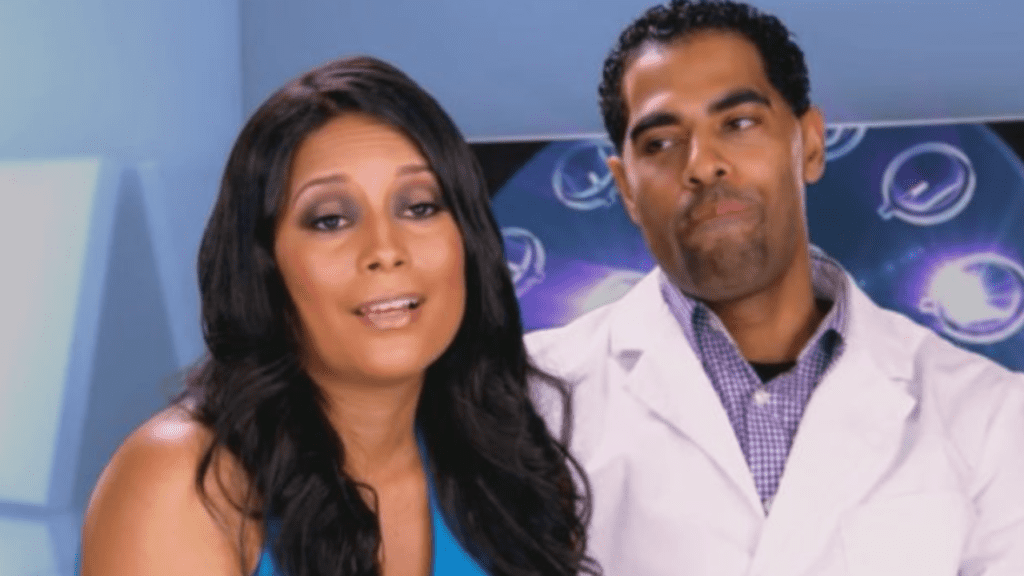 Even though Dr Simone and Toya are at odds, their husbands, Cecil Whitmore and Eugene, are keen to keep them close by pressuring them to make amends and setting them up on a double date. Still shocked at Lisa's unexpected background check, Quad decides to flip the situation and hire a private detective to snoop on Lisa Nicole and her husband, Darren Cloud.
Episode 3 - Inspector Quad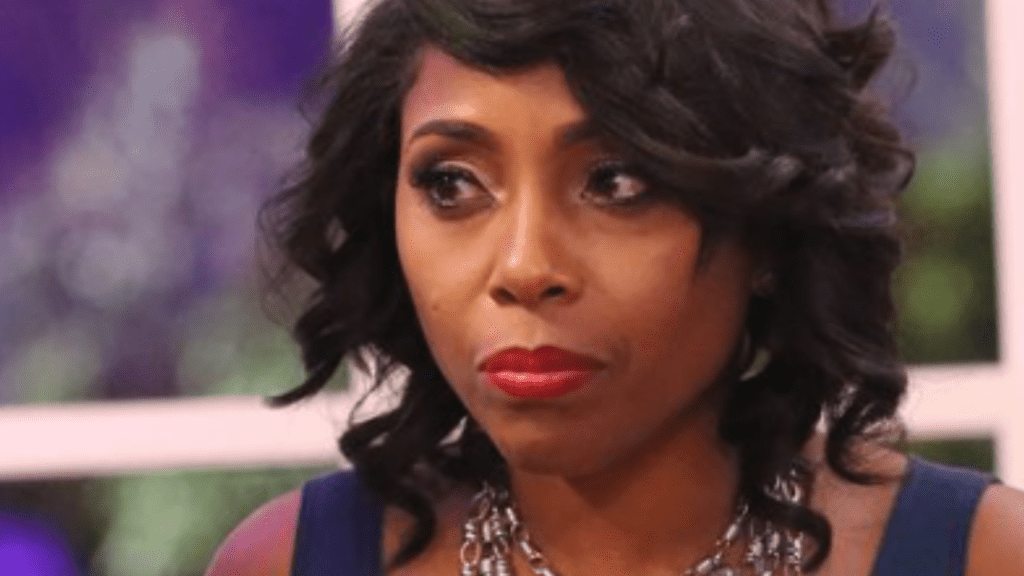 As Simone tries to pinpoint the cause of her wrath, Dr Jackie helps her recognize how her dad's prior wrongdoings still affect her life. As the girls gather to celebrate Lisa Nicole and Dr Heavenly Kimes' magazine cover, Simone and Toya finally meet face to face after their quarrel. Quad meets with the private eye and departs with all the information needed to ultimately deliver a dose of reality to Lisa Nicole.
Episode 4 - Friends Don't Do Background Checks on Friends
Quad invites Lisa Nicole for a face-to-face meeting in the hopes of getting past the background investigation and giving her a lesson about the value of friendship. Things took an unforeseen turn when Quad leveled a shocking accusation at Lisa Nicole. 
Heavenly asks her daughter for severe dress advice as she prepares for a date with her husband. Jackie jumps right into her new fitness program, "Fit is the New It," but it is difficult to focus on getting fit as word of Quad and Lisa's surprise encounter spreads around the pals.
Episode 5 - The Naked Truth
Quad determines that her best course of action is to take some time apart from the ladies to refocus. Jackie, who places a high focus on exercise, adopts a drill sergeant approach to get Simone to break her unhealthy eating habits.
When Lisa Nicole finds out that the establishment is one of her husband's regular haunts, it is not fun and games for the ladies who decide to spend some quality time at the strip club.
Episode 6 - The Return of the Queen Bee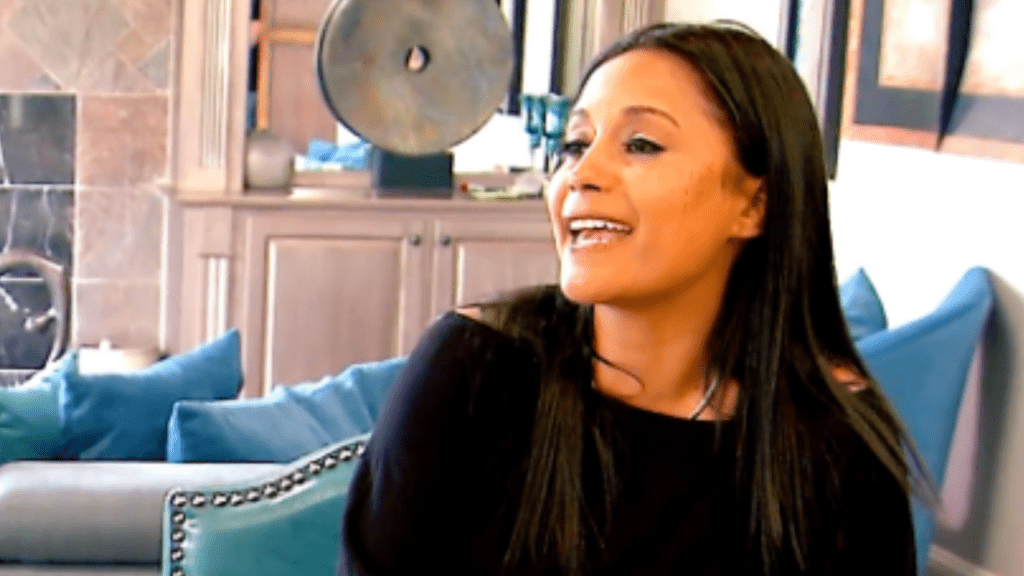 Lisa approaches her husband to find out the truth while still in shock after her trip to the strip club. Toya seeks to get involved with her husband's new business endeavor to be a helpful wife. Simone and Jackie are always the ones to educate and enlighten on safe-sex practices.
Mariah Huq and Quad attempt to rebuild their connection via tears and laughter but are unsure if they can rekindle their friendship.
Episode 7 - Love and Races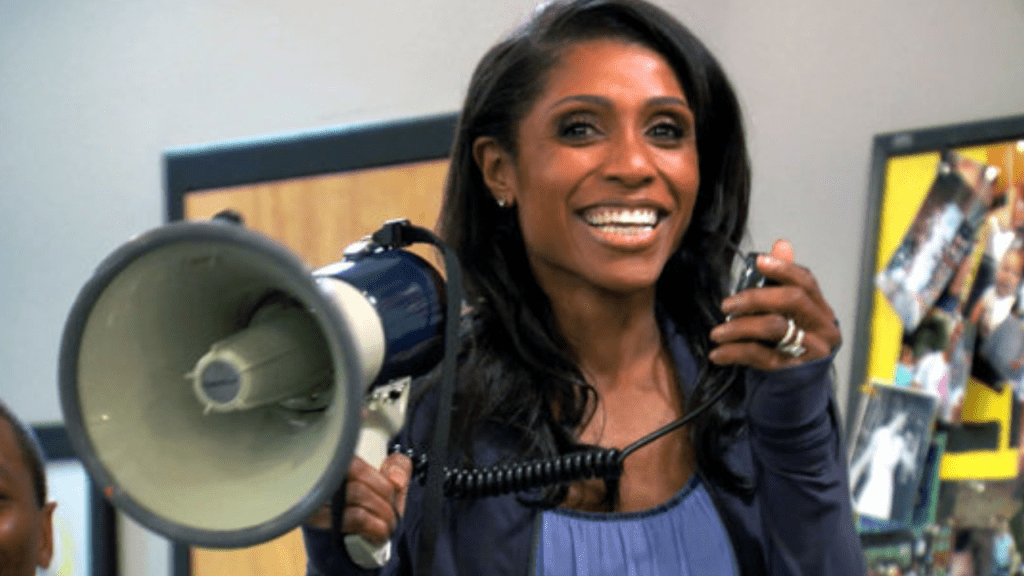 In the second stage of Fit Is The New It, Jackie devises a unique plan to get the girls in shape. A worried Simone is relieved when her sister arrives in town to help her through her son's first date. Quad invites prominent attorney Phaedra Parks to weigh in on the situation, and Lisa Nicole meets with her lawyer to discuss legal actions against her to put the problem to rest once and for all.
Episode 8 - California Dreamin'
Quad takes off with Simone and Jill for sunny California, leaving the nasty turmoil of Atlanta behind. Jackie strives to care for her ill father as a daughter and a physician. Lisa Nicole throws a spectacular cooking party to honor her son's birthday, but as the party gets started, she drops a bomb that leaves Heavenly and Toya speechless.
Episode 9 - Invites and Dis-Invites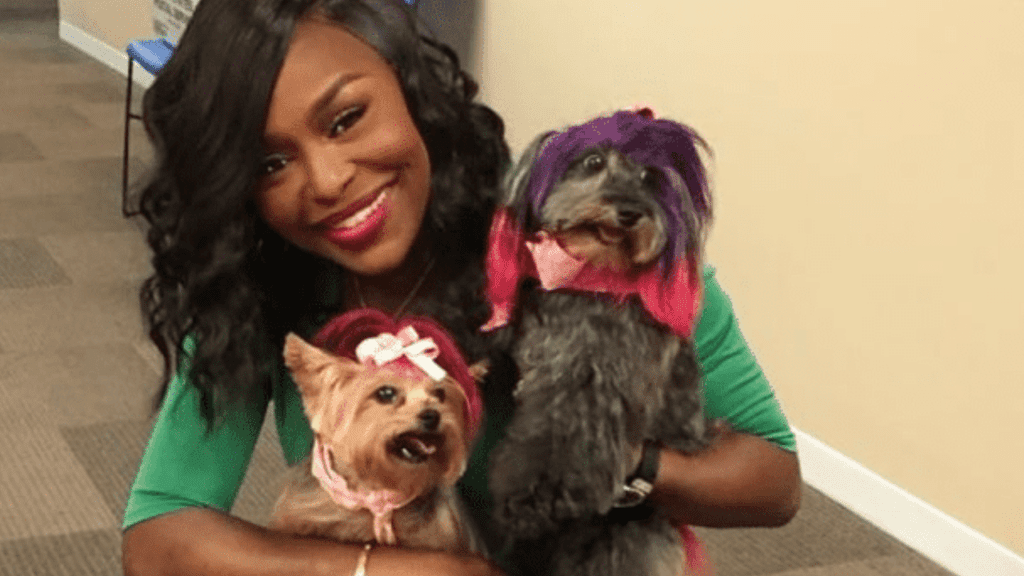 After returning from her vacation to Los Angeles, Quad refocuses her efforts on promoting her dog clothing brand. He maintains that Heavenly spends too much time away from home, which has put the two at odds. By excluding Lisa Nicole from the party, Simone clearly shows she has complete control over the event.
Episode 10 - Full Court Stress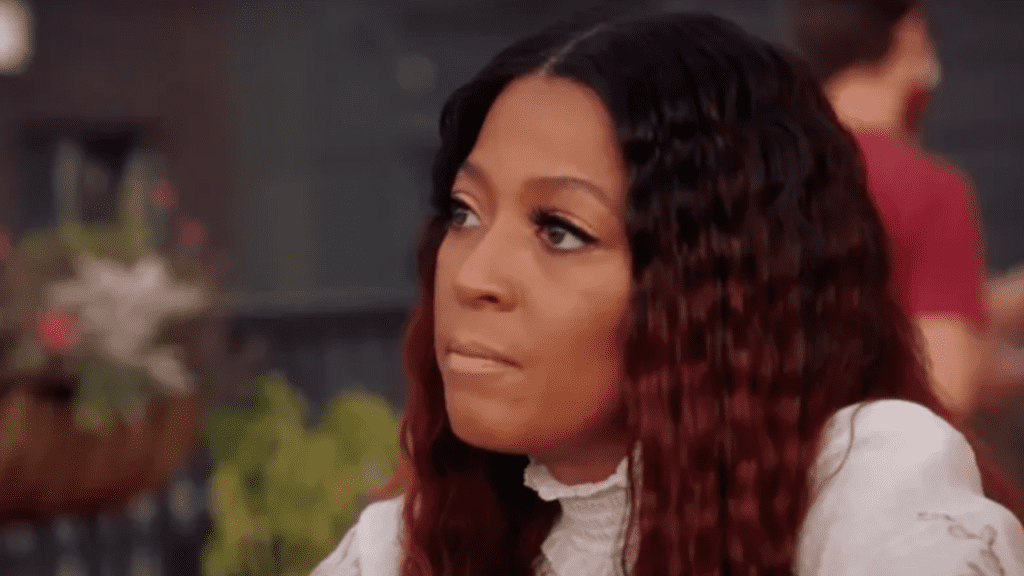 Toya carries through with her plan to promote her husband's business because she is determined to show that she is more than just a housewife. Quad launched her first pop-up shop to put Picture Perfect Pup in the spotlight because she has her sights focused on bigger and better things. Simone is in tears as Toya relates a rumor she overheard.
Episode 11 - Boys on the Side?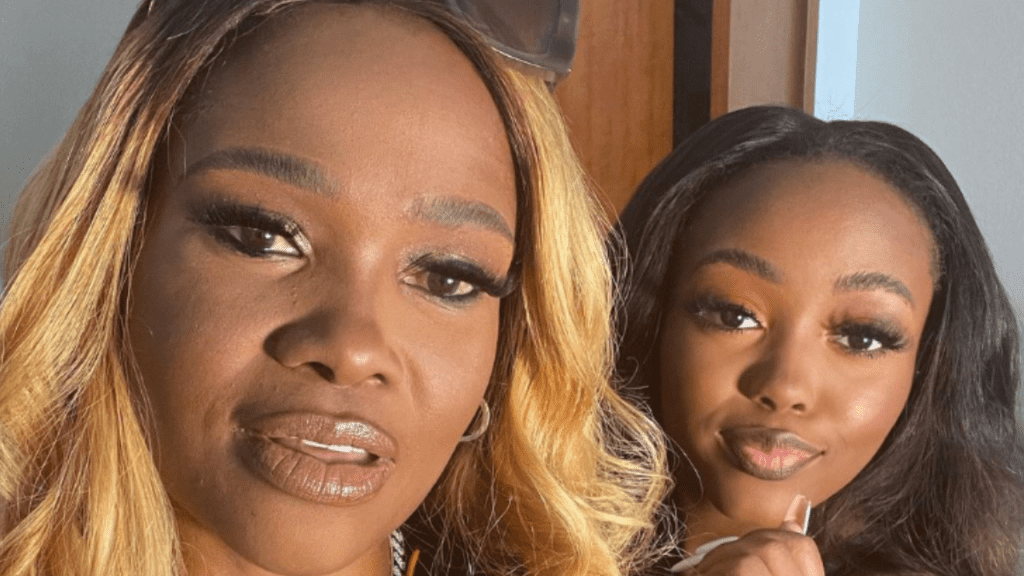 Toya is at odds with her husband on where to start construction while she searches for locations for his medical concierge business. The daughter of Dr. Heavenly works as an intern for Lisa Nicole and creates a dress to celebrate her mother's impending app release. Lisa Nicole accuses Quad of openly questioning her husband's sexuality at Dr. Jackie's fitness event.
Episode 12 - Mariah the Party Crasher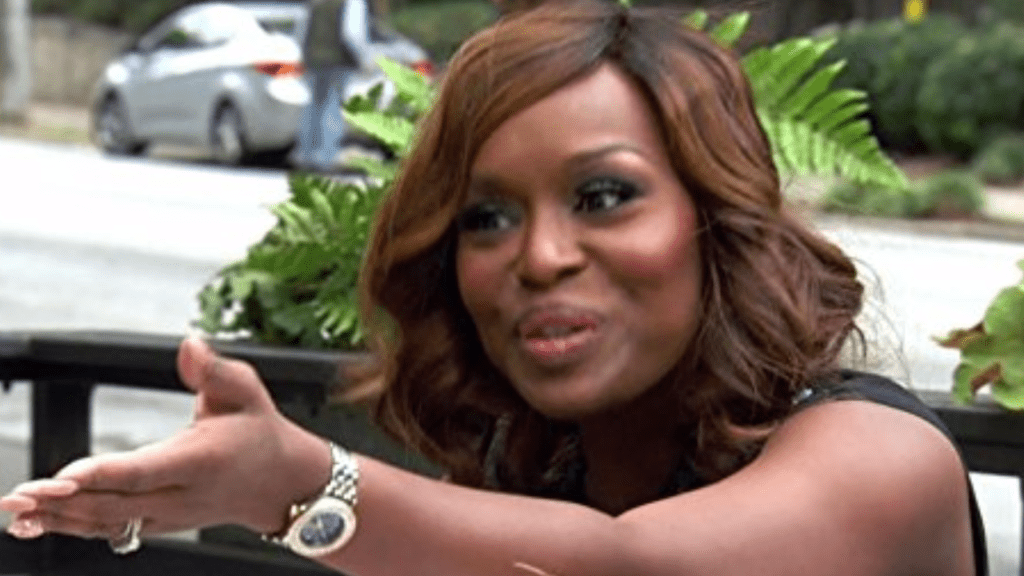 Piq, Dr. Heavenly's dating app, is about to go live. Her spouse, however, dislikes the idea that her new business will keep her busier than ever. Jill throws a crazy Prohibition Party, but things spiral out of control when her husband is accused of insulting Dr. Heavenly. Dr. Simone determines that a romantic getaway will be the most effective approach to bring the gang back together.
Episode 13 - Bahama Mamas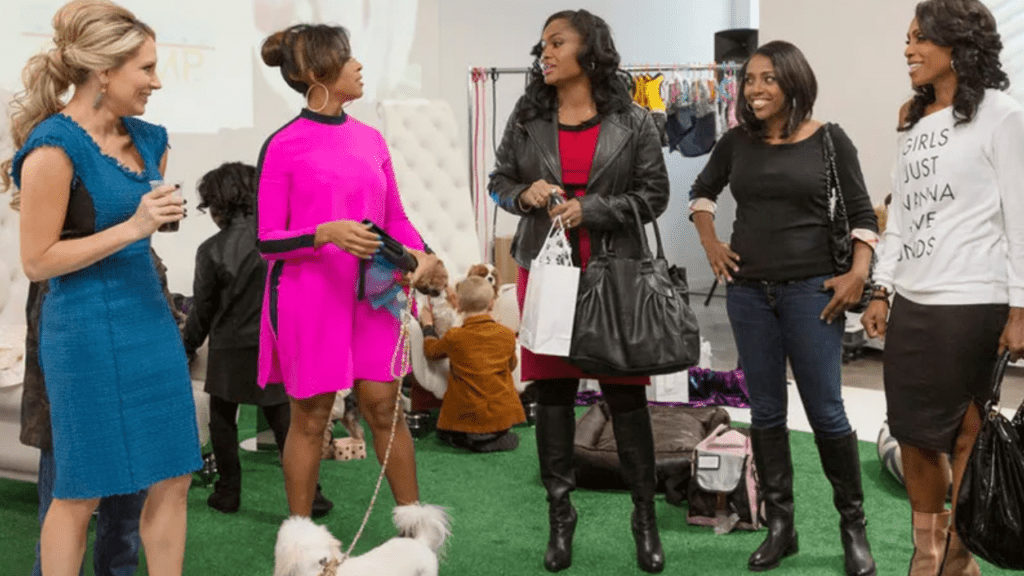 Before leaving for a sunny island, the ladies must resolve a few home matters related to their forthcoming trip to the Bahamas. A band welcomes the couples to the hotel cheerfully, but by supper, Jill and Dr. Heavenly are engaged in a heated argument for the second time.
The trip is a difficult start as all the women consider their relationships with one another, although it was meant to offer relaxation and healing. Dr. Simone, in the meantime, tries to get everyone back on track and sets up a medical mission for the less fortunate so that they may refocus and concentrate on helping others.
Episode 15 - Mariah-Mania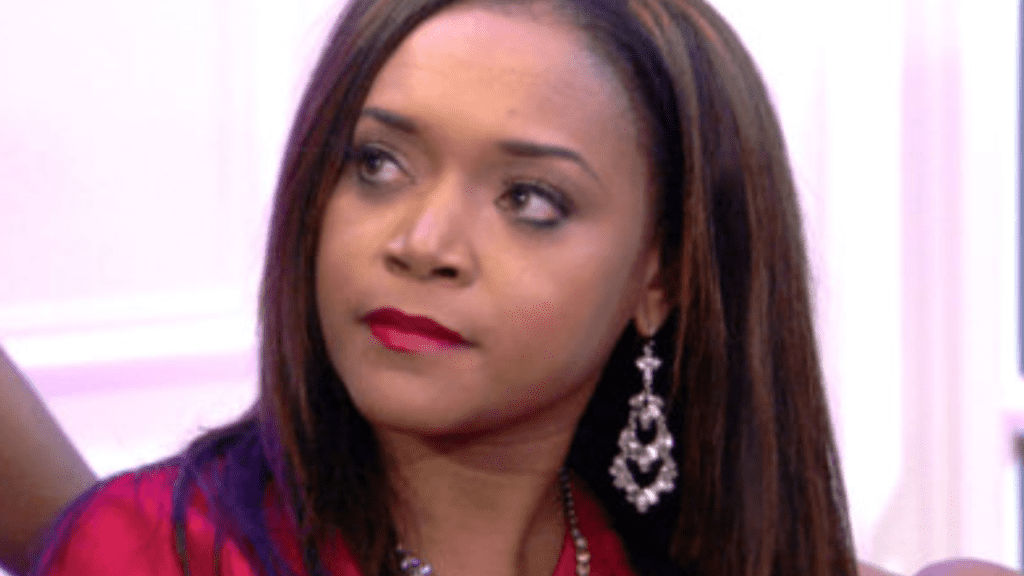 Unresolved tensions between Mariah and the women cause the couples' treatment to transition into group therapy. Dr. Heavenly chooses not to attend the "Heroes in Healthcare" event that Quad organizes to bring the women together because of the heightened tensions following the Bahamas incident.
The group starts to wonder if Mariah belongs in this group of friends as Toya and Mariah exchange words at the event, revealing why Mariah still harbors resentment toward Toya.
Episode 16 - Reunion Part One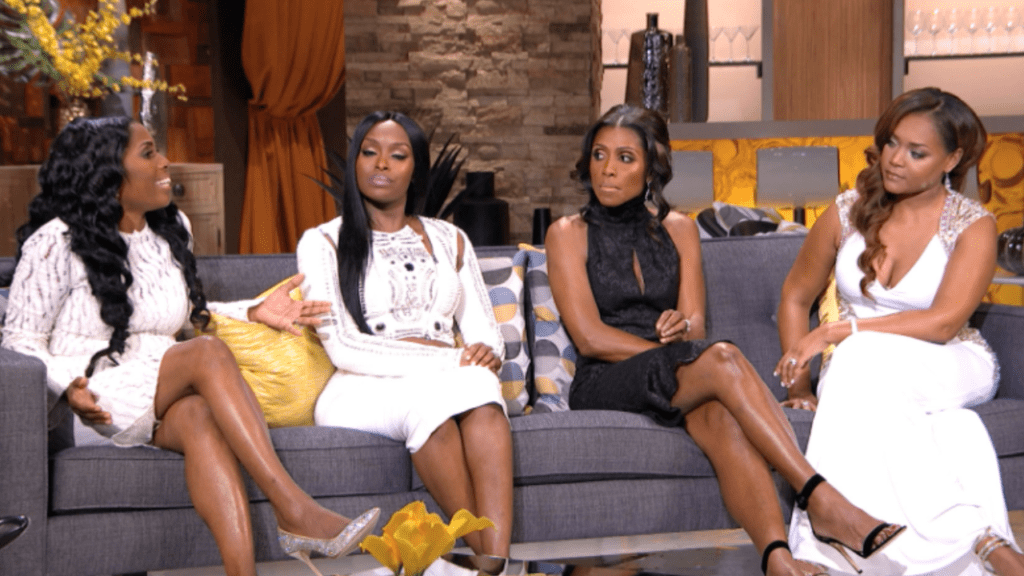 Beginning the two-part "Married to Medicine" reunion, Simone and Toya reflect on their altercation from season two and discuss several significant concerns from their early years. Heavenly keeps pressuring the women to admit who was responsible for this year's turmoil as Quad and Lisa square off over their claims and legal problems.
Episode 17 - Reunion Part Two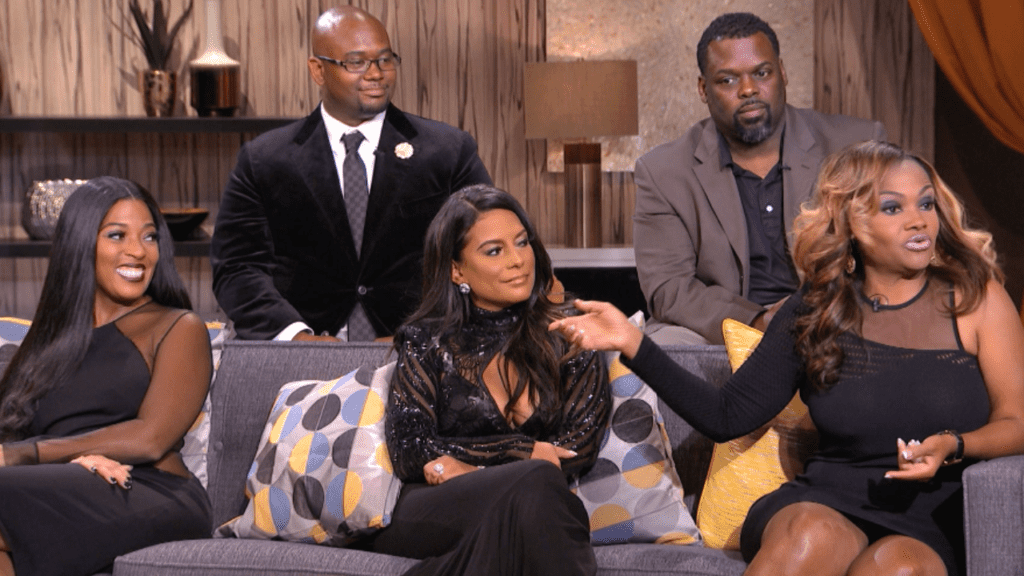 When Mariah discovers she is the one in the firing line during Part 2 of the reunion, she becomes alarmed. The spouses join the fray and throw gasoline on the fire, so it's not just about the females. A conversation about Toya and Eugene's difficulty communicating puts relationships under stress. 
When Lisa's problem with strippers is brought up, it becomes clear that Darren is not the only husband who enjoys strippers. The search to determine if these women can reunite starts.
Episode 18 - Secrets Revealed
Andy Cohen sits down with the Married to Medicine women to get the last word on the juiciest season, just when you thought the tea had been spilled.
Married to Medicine Season 3 Quick Facts
is an American reality television series 
aired on Bravo TV from June 7, 2015, to October 11, 2015
created by Mariah Huq
executive producers are Matt Anderson, Nate Green, and Mariah Huq
also known as Married to Medicine: Atlanta
consists of 18 episodes