Nick Cannon, whose real name is Nicholas Scott Cannon, is a well-known American television host, actor, rapper, and comedian. He started his entertainment career as a teenager on "All That," and since then has hosted a number of programs, including his own show named "The Nick Cannon Show."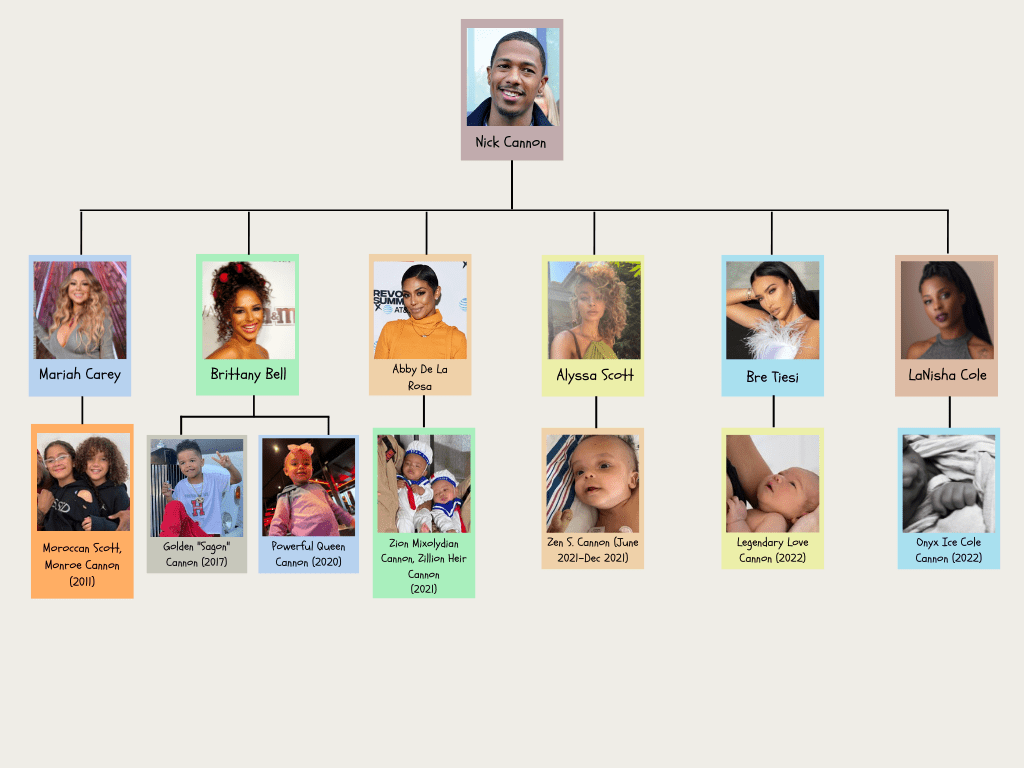 While Cannon's professional work in the entertainment industry may have garnered some attention, the majority of people are more familiar with his extensive family tree. He would frequently be highlighted in the news whenever one of his current partners announced the birth of a new child due to the size of his family tree.
What makes it more interesting is that he had children with multiple women; in fact, he is currently expecting his tenth and eleventh child. And while his family tree is expanding almost annually, let's look at his current family tree, the names of his children, the dates of their birth, and their mothers.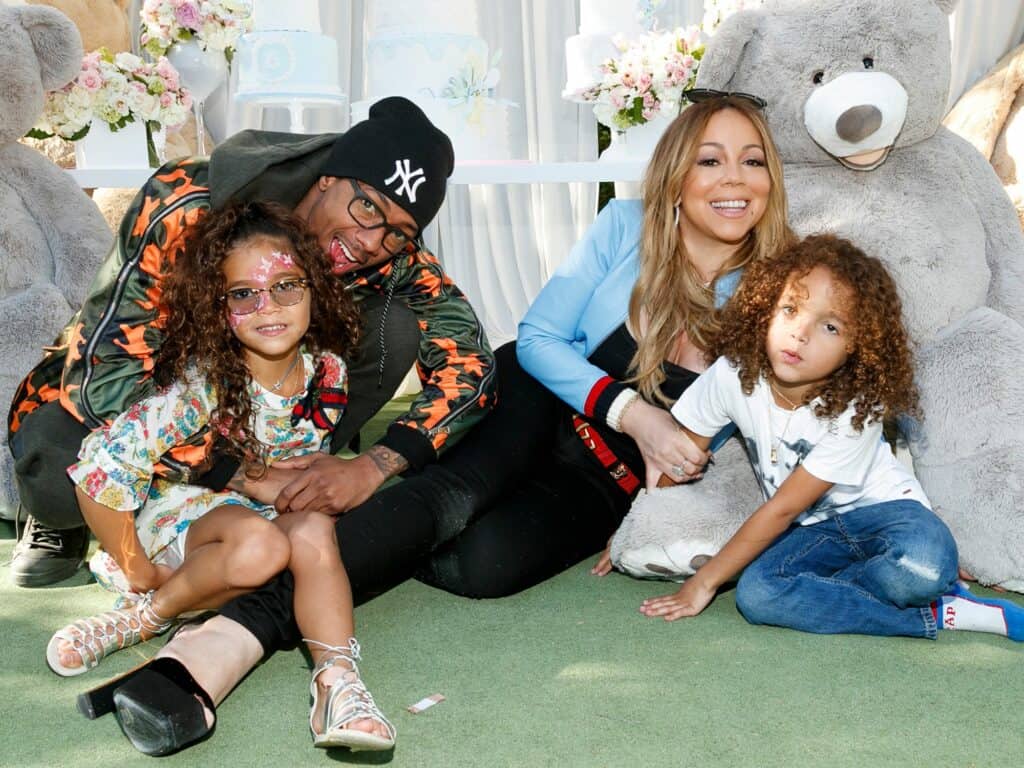 2011 saw the birth of Nick Cannon's first child or twins with Mariah Carey, his then-wife. As a matter of fact, Carey gave birth to a fraternal twins, Moroccan Scott and Monroe Cannon. The couple wed in 2008 but chose to separate in 2014. The television celebrity filed the divorce papers, and it was finally finalized in 2016.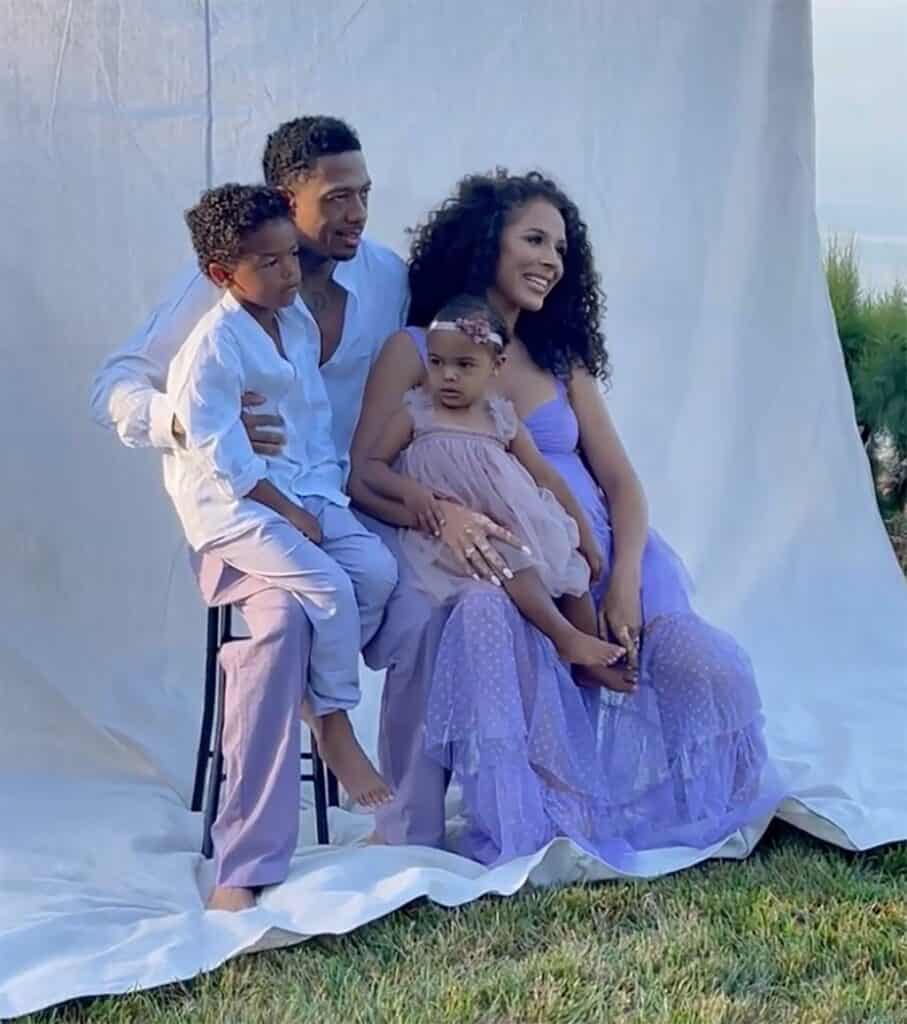 Following that, Cannon welcomed two children—Golden "Sagon" Cannon, born in February 2017; and Powerful Queen Cannon, born in December 2020—with model Brittany Bell. This year, they are actually expecting their third child, who will be Cannon's tenth child overall.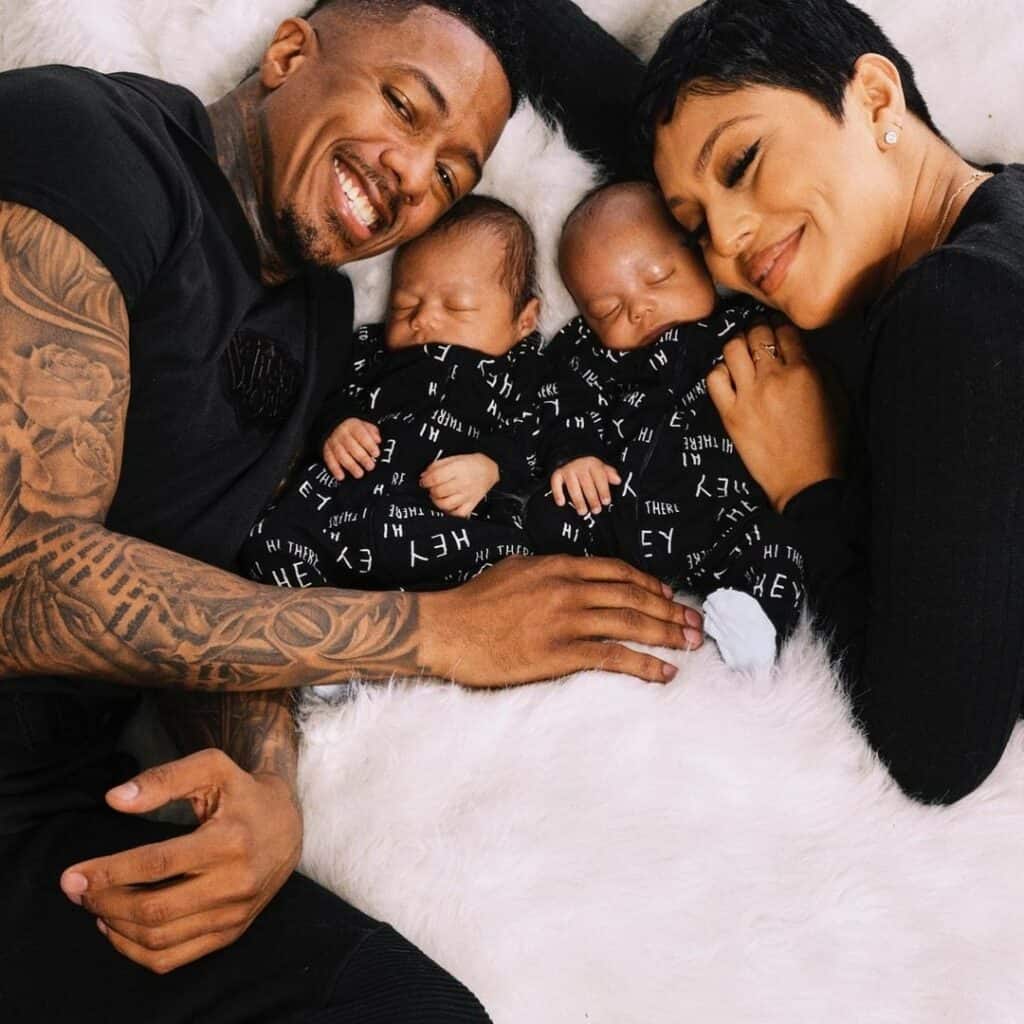 The next person on the list is Abby De La Rosa, with whom Cannon is also expecting a child. Sons Zion Mixolydian Cannon and Zillion Heir Cannon, who were born on June 14, 2021, are Cannon's second set of twins. The upcoming child will be the third for the couple and Cannon's eleventh.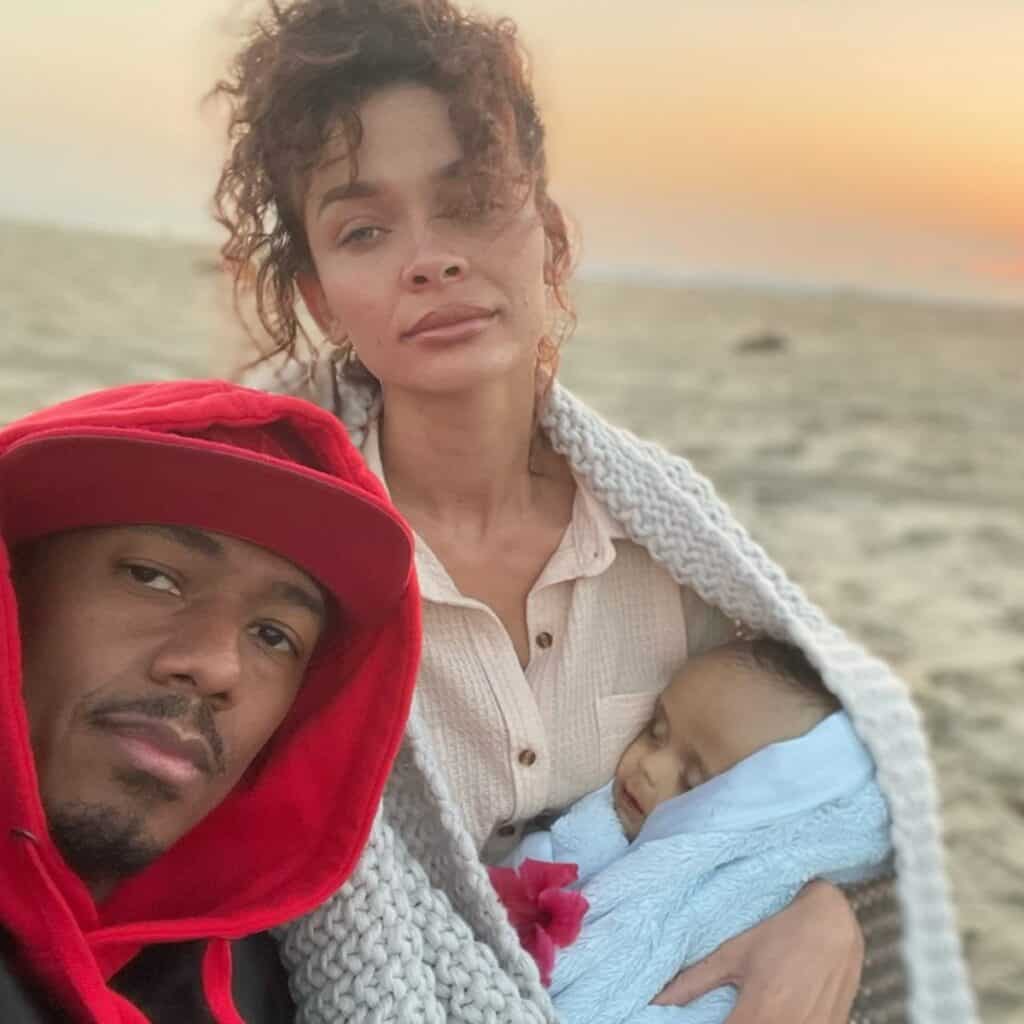 Cannon also had another son after that and that is with model Alyssa Scott. However, brain cancer claimed the life of their infant boy Zen S. Cannon when he was just five months old. He was born on June 23, 2021, and died on December 7, 2021.
The actor revealed his desire to be celibate for a while at the same time that their son passed away, though it is unknown whether this is related to his choice.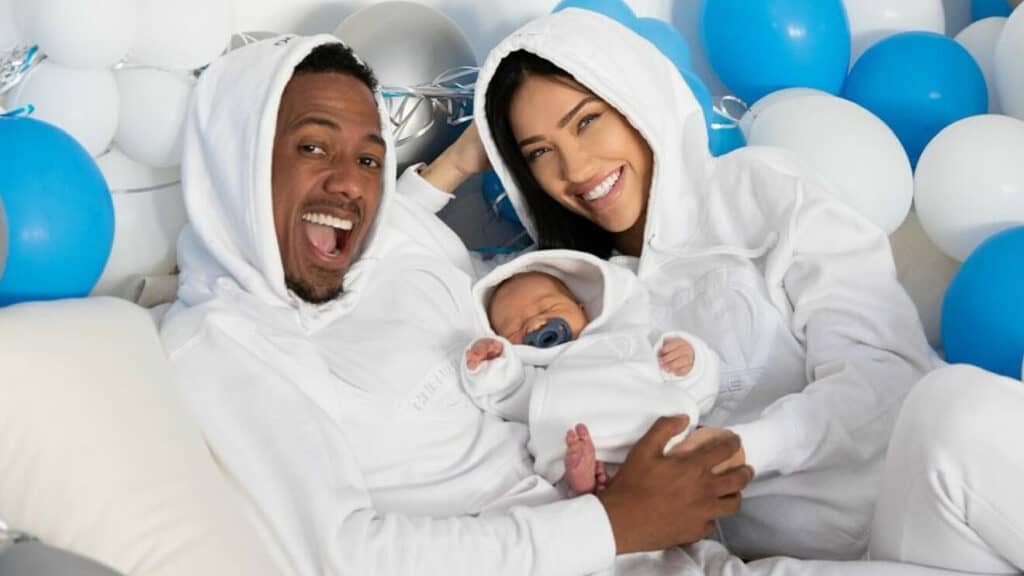 Soon after declaring his intention to live a celibate life, Cannon revealed he will be welcoming his eighth kid with Bre Tiesi, in January 2022. On June 28, 2022, they welcomed a boy, which they named Legendary Love Cannon.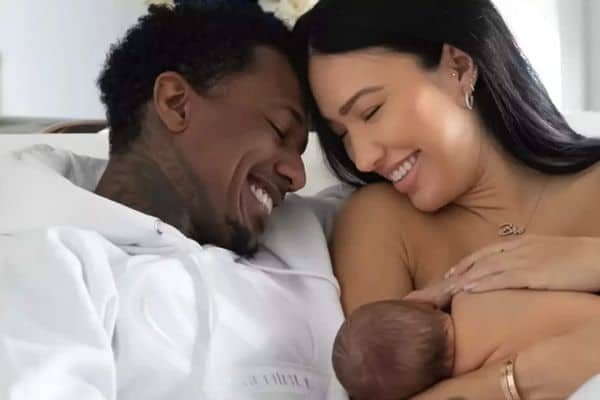 She may be the last addition to his family tree for the time being, she is by no means the least. Onyx Ice Cole Cannon, his ninth child and daughter with model LaNisha Cole, was born on September 14, 2022.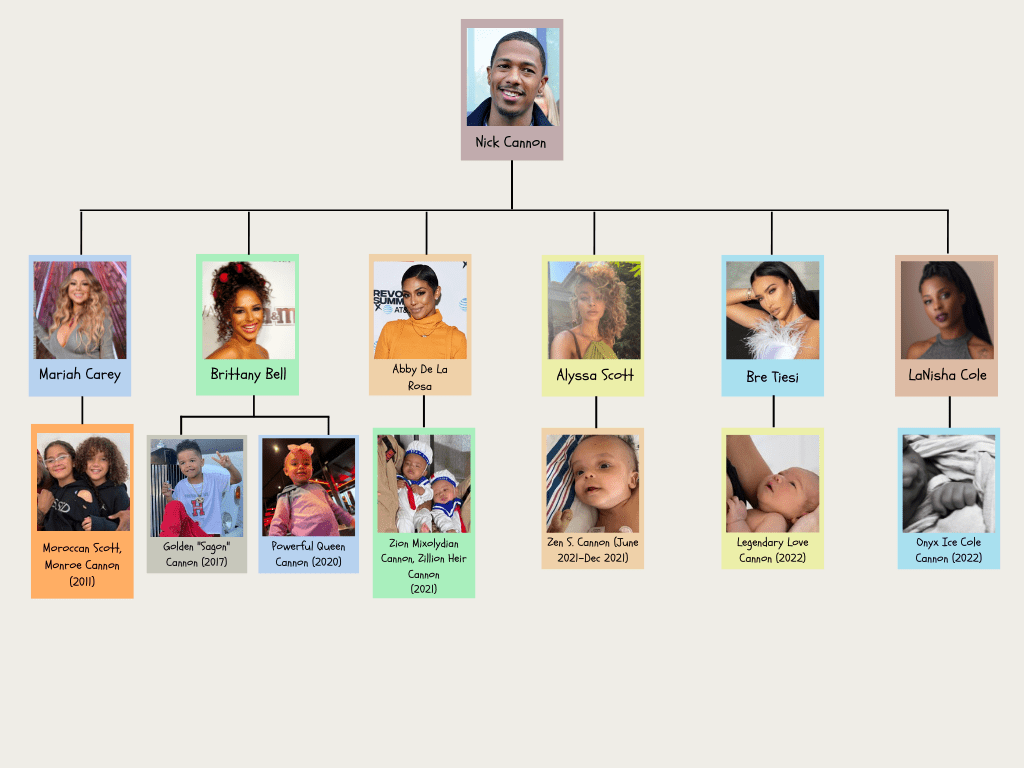 Nick Cannon may have the most perplexing and convoluted family tree in entertainment history, but he surely loves them all equally. We may not be able to predict when he will decide to lead a celibate life permanently, but for the time being, let's all wait for the birth of his tenth and eleventh child.