In Season 7 of Married to Medicine, Six of Atlanta's most successful and most dynamic women, including doctors and their wives find it challenging to maintain friendships given their hectic personal, professional, and social lives. The shared interest in medicine brings these ladies together, and they collaborate on everything from delivery to some of Atlanta's largest nonprofits.
All the women from Season 6 returned. These fierce ladies demonstrate that image is everything in the capital of the South and the medical industry and that it is insufficient to be any doctor or doctor's wife.
Cast of Married to Medicine Season 7
Toya Bush Harris – an entrepreneur from Michigan, USA, married to Dr. Eugene Harris
Dr. Jacqueline Walters – a health expert, philanthropist, women's advocate, and an OB Gynecologist from Atlanta, USA
Quad Webb – an entrepreneur, author, fashion icon, philanthropist, animal rights enthusiast, and a former medical technologist
Dr. Simone Whitmore – an OB Gynecologist, creator of a body moisturizing cream from all-natural ingredients
Dr. Heavenly Kimes – a dentist, inspirational speaker, author, powerhouse, entrepreneur, and relationship expert
Dr. Contessa Metcalfe – a navy flight surgeon, an advocate of criminal justice reform, entrepreneur, and a specialist in medical aesthetics, preventive, occupational, and addiction medicine
Mariah Huq – a native of Bangladesh, television host and news producer, creator, and producer of Married to Medicine, married to Dr. Aydin Huq
Episode 1 - Open and Honest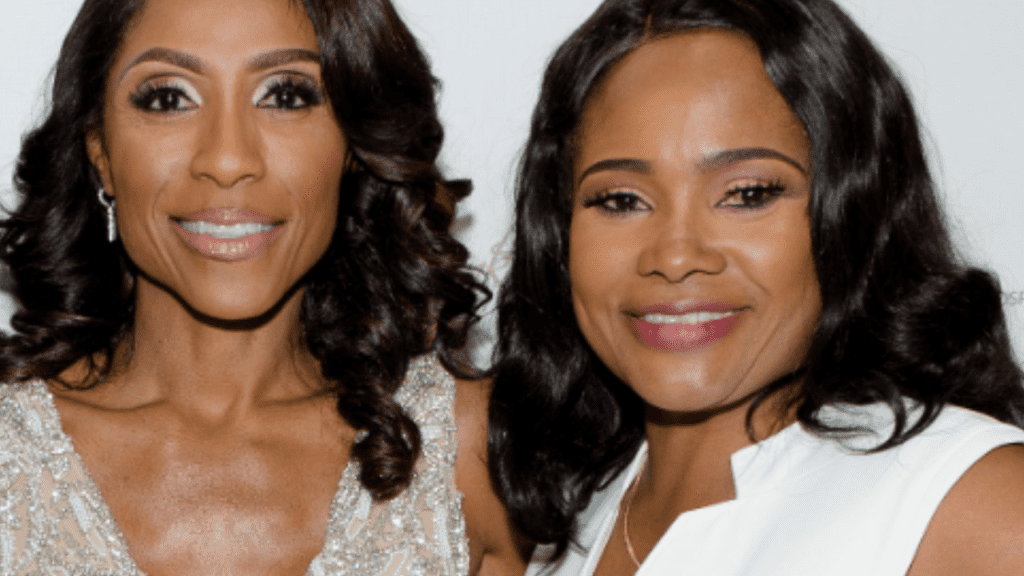 The lines have been drawn, and the ladies of medicine are back. With their podcast Open and Honest, Drs. Heavenly Kimes and Jacqueline Walters upend the group. Construction on the couple's dream home is challenging for Toya Bush Harris and Eugene. Scott dons his single dad cap due to Dr. Contessa Metcalfe's constant back-and-forth travel. Dr. Simone Whitmore is relieved to be reunited with her entire family in one place. At Heavenly's Hollywood Glam party, the ladies make an effort to unite, but the night swiftly devolves into chaos.
Episode 2 - Stirring the Teapot
Contessa and Scott's relationship is still strained by her desire to further her education. After a tragic loss, Toya attempts to put on a brave face and support her family. Quad informs the women about her divorce. Jackie hosts an "Emergen-Tea" gathering to put an end to the Twitter spat between Simone and Heavenly as it reaches a fever pitch.
Episode 3 - Resuscitated Friendships
Although Simone and Quad Webb struggle to mend their relationship, a breaking point might be approaching. Toya's loss has been difficult for her family to recover from. Dr. Heavenly complains to Damon that Alaura is developing too quickly, but Simone wants her sons to mature and behave appropriately. Jackie and Simone plan a surprise supper for Heavenly and Mariah to resolve their differences.
The situation is not as straightforward when Dr. Heavenly attempts to apologize to Dr. Simone at that time. Heavenly wants Simone to acknowledge that her husband's treatment of her on Twitter was improper, but Simone doesn't agree.
Episode 4 - Ballin' On a Budget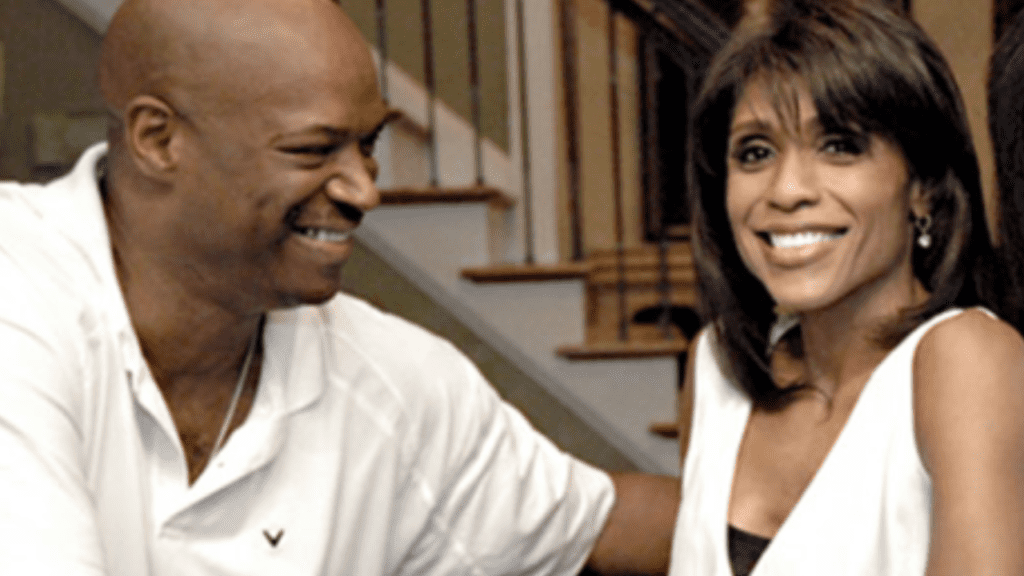 Huge plans to demolish and rebuild their house are in the works by Jackie and Curtis. Contessa is aware that her family is starting to forget her while she is gone in Nashville. At a Fab and Frugal party that Simone's friend Buffie throws, things turn sour when Toya is questioned about previous financial difficulties. Later, Toya arranges a birthday party with paint and drinks that surprises her pals.
Episode 5 - Naked and Not Afraid
The ladies are taken aback by Toya's suggestion of an art class. Heavenly decides to keep Toya's explicit birthday celebration a secret from Damon. Simone and Cecil give the boys a safe sex talk. Jackie does some sexual research for an exciting new project. Contessa catches Scott off guard by making some significant steps of her own while Toya and Eugene settle into their new home.
Episode 6 - Girl Code, Interrupted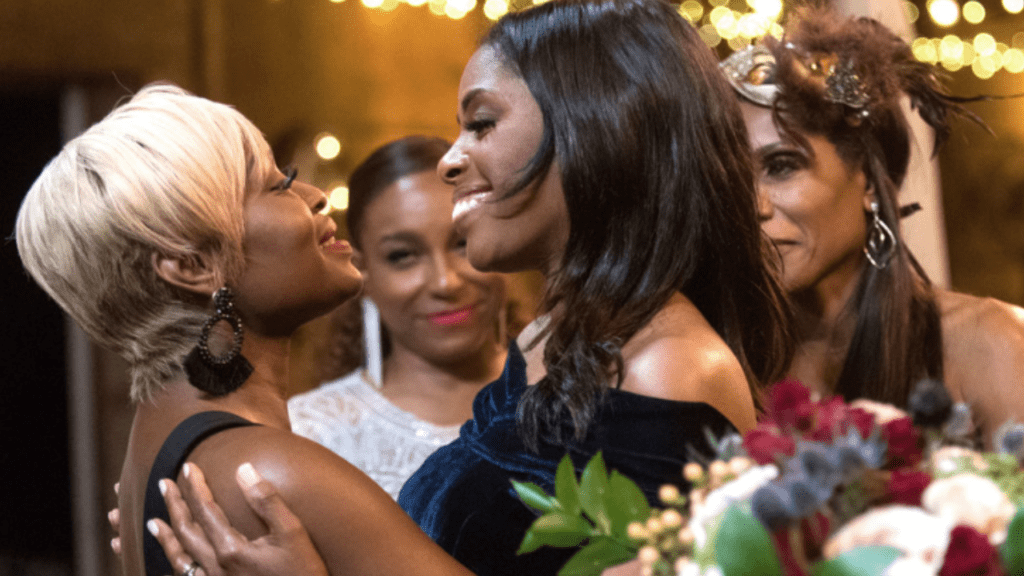 Jackie invites the ladies on a traditional girls' trip to Savannah to rekindle their friendships. Heavenly lashes out at Toya after Damon calls her out. Mariah accuses the entire group of spreading falsehoods about her. After a horrible meal, it is evident that Jackie's "friendship revival" is on life support.
Episode 7 - Showdown in Savannah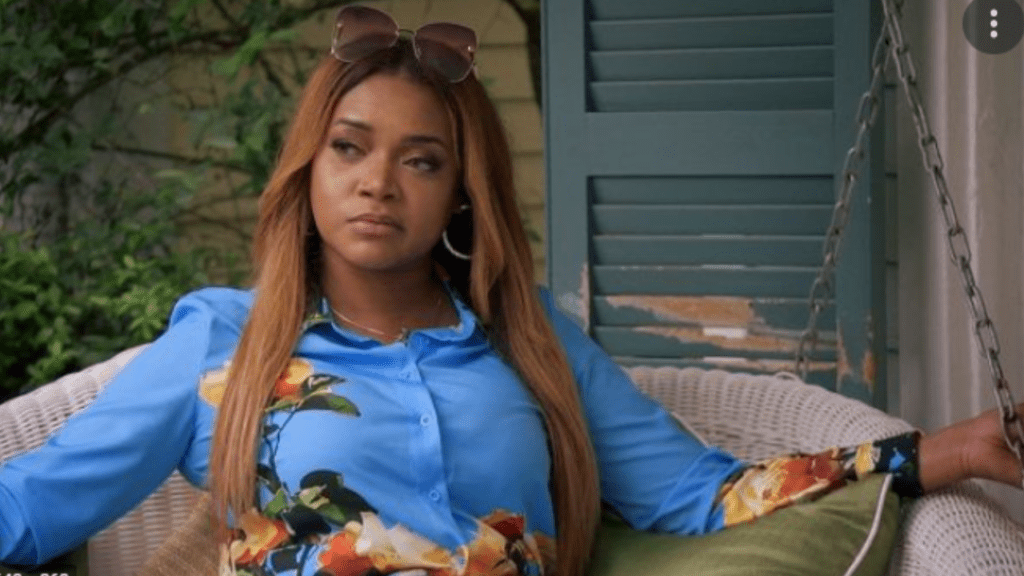 After Mariah's breakdown on the bus, whatever advancement is achieved during Revival Weekend in Savannah comes to a grinding halt. When Dr. Jackie learns that some issues are beyond her power to resolve, she loses it. Contessa mulls over Jackie's suggestion that she and Scott go to couples therapy. To disprove Quad, Mariah delivers the invoices and the drug test results.
Episode 8 - Food for Thought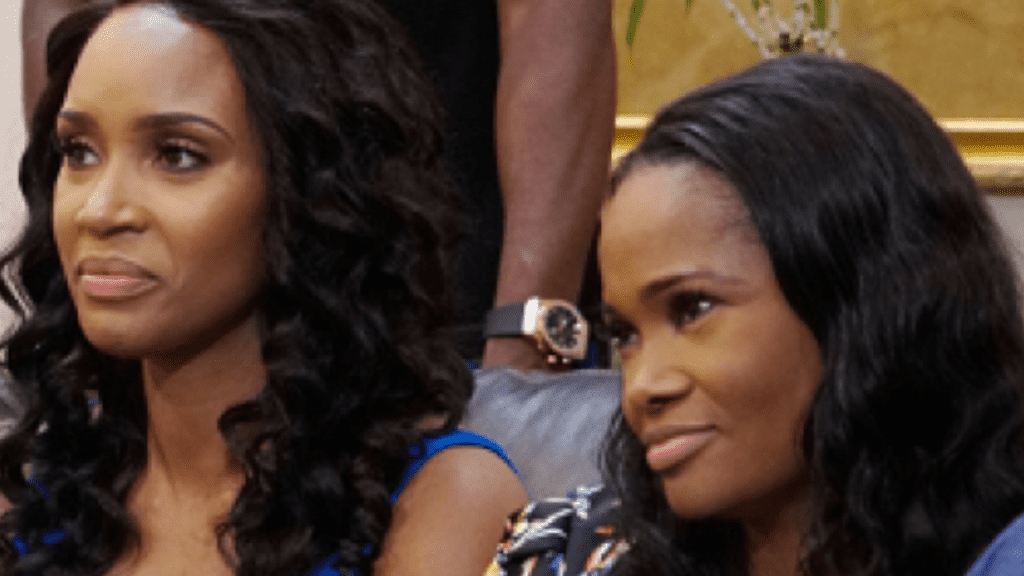 Curtis and Jackie butt heads about the mounting costs of their house improvements. Contessa thanks Dr. Heavenly for giving her father a new smile. Simone and Cecil give Miles a wake-up call about his future. Mariah observes Ramadan with her family because she is not invited to Quad's birthday and cookbook launch celebrations.
Episode 9 - Contessa's Carnival
When Quad agrees to have Heavenly arranged a blind date for her, she goes insane. Dr. Jackie adds to her list of things to accomplish by remodeling a new office. A stressed-out Contessa throws her kids a lavish carnival birthday party to atone for her motherly guilt. When Buffie finds a lump in her breast, she seeks Simone's assistance.
Episode 10 - Battle Down South
Simone and Cecil are welcome to visit Toya and Eugene to see their new forever home. In their first therapy session, Contessa and Scott are forced to confront unpleasant truths about their bond. At a gathering celebrating the release of her book "The Queen V," Jackie reveals some highly personal details about Buffie. Later, everyone travels to Cabo for their romantic getaway, where they engage in a boogie-down competition to win a penthouse apartment.
Episode 11 - Bus-ted Cabo
Buffie breaks her silence with Jackie to discuss her infertility, but Jackie hits back hard. When the minibus breaks down, Toya loses it, leaving Simone and Cecil scrambling to think of a new couple's activity.
Episode 12 - Revenge of the Sup and Paint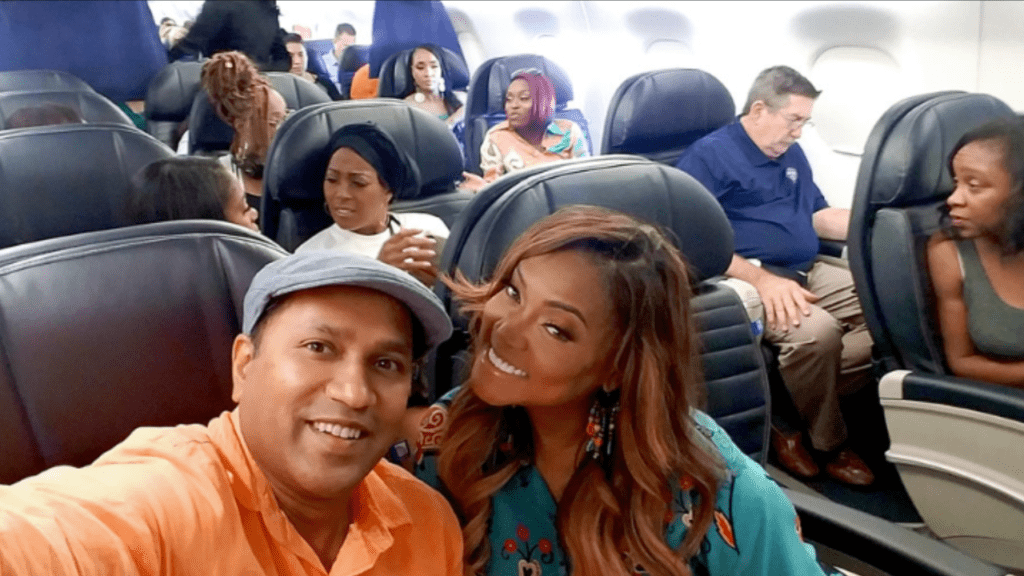 The newlyweds' journey to Cabo keeps going. Contessa and Scott's relationship is on the verge of breaking because of their ongoing arguments. Jackie apologizes to Buffie for the altercation from the previous night, but Buffie is still quite upset about it. Quad receives a unique girls' night when the guys and the ladies go on separate dates, and Damon ends up in Heavenly's doghouse.
Episode 13 - Swap Till You Drop
The party participates in a traditional bride swap in Cabo San Lucas, complete with beach activities. Heavenly explodes in rage over Damon's visit to the strip club. Although Contessa and Scott put on a brave front for the group, their marital problems are brewing. The divorce case for Quad is progressing slowly back in Atlanta.
Episode 14 - Trouble in Spa-radise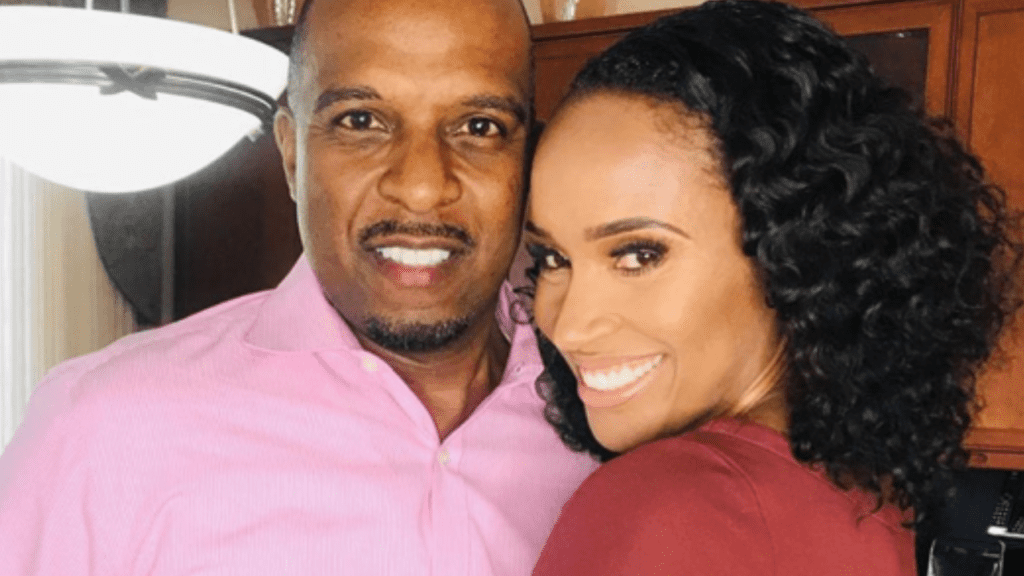 After returning from Cabo, Quad celebrates her recent singlehood with her friend Cynthia Bailey. Toya begins preparing for her grand housewarming in her new forever home, and Scott and Contessa have significant development in their therapy. Relaxation is the last thing Buffie has planned for her spa day to revive the bonds.
Episode 15 - Arabian Nights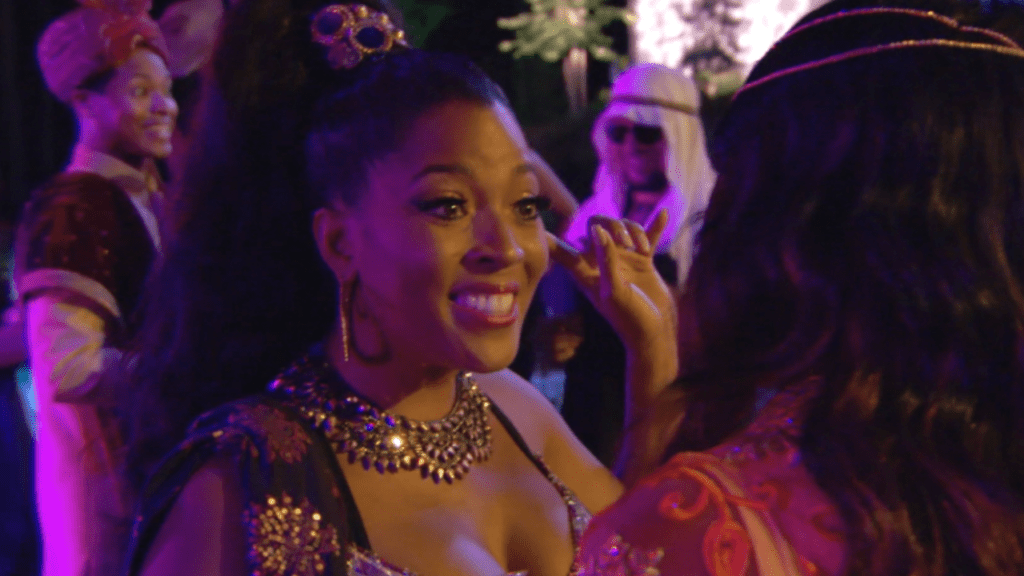 Toya organizes the ideal housewarming celebration as Jackie and Curtis start remodeling their new home. While Heavenly struggles with her decision to trust Alaura, Contessa and Scott eventually agree on her choice to return to school in Nashville. When Buffie collapses, Jackie withdraws from the ladies, and Contessa and Mariah engage in an epic battle. Toya's Arabian Nights Housewarming party is derailed.
Episode 16 - Reunion, Pt. 1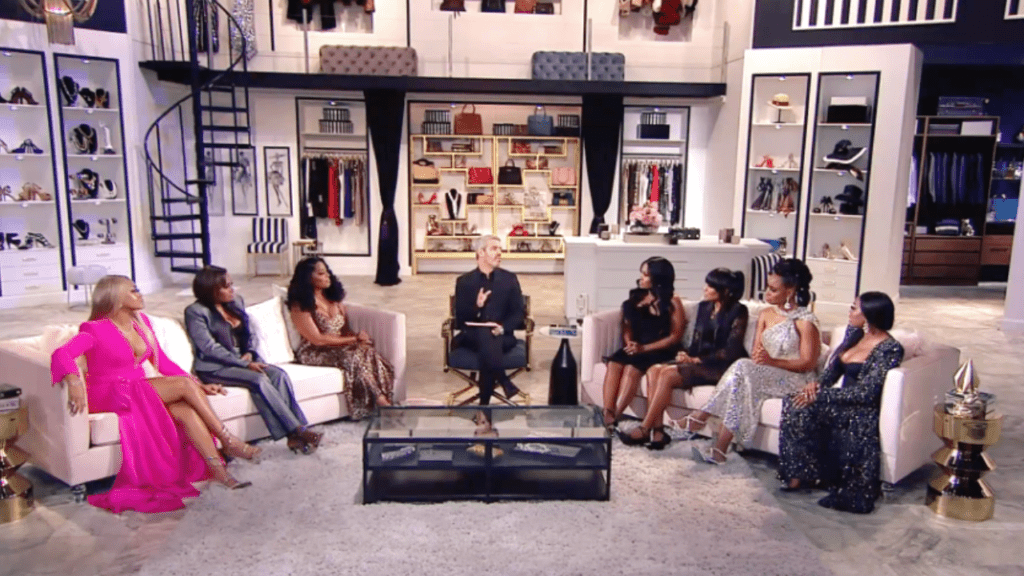 As the ladies of medicine reunite for part one of the explosive "Married to Medicine" Reunion, host Andy Cohen recounts some of the season's most memorable moments. While Simone surprises everyone with new knowledge regarding Dr. G, Quad talks about her present romantic situation, and Dr. Jackie is criticized by Buffie, prompting Heavenly to defend Dr. Jackie.
Episode 17 - Reunion, Pt. 2
Andy invites the husbands to share their perspectives in the second installment of the reunion. The women discuss their favorite sketchy scenes from the season. Mariah talks about the accusations made against her. Everyone is taken aback when Drs. Simone and Jackie disclose a breach in their friendship.
Episode 18 - Reunion, Pt. 3
All the couples join Andy as the reunion comes to an end. The consequences of his Cabo acts confront Damon. Aydin and Mariah stand their ground. Toya confides in Eugene about her ex-boyfriend, disturbing him. Contessa tells it like it is. After resolving the challenges, both old and new
Married to Medicine Season 7 Quick Facts
is an American reality television series 
aired on Bravo TV from 18 September 8, 2019, to January 5, 2020
created by Mariah Huq
executive producers are Matt Anderson, Nate Green, and Mariah Huq
also known as Married to Medicine: Atlanta
consists of 18 episodes