The pandemic crisis in Season 8 of "Married to Medicine" causes difficult times for the cast members Jacqueline Walters, Simone Whitmore, Heavenly Kimes, Contessa Metcalfe, and Toya Bush-Harris as well as Lisa Nicole Cloud, Quad Webb, and Kari Wells.
Women from Season 7 are returning, and joining them is Anila Sajja. All of them are connected to several significant social justice movements. Despite all of these, they continue the drama in their circles.
Cast of Married to Medicine Season 8
Toya Bush-Harris – a businesswoman from Michigan in the United States, wed to Dr. Eugene Harris.
Dr. Jacqueline Walters – a doctor of obstetrics and gynecology from Atlanta, Georgia, who is also a specialist in health, philanthropist, and women's rights advocate.
Dr. Simone Whitmore – an OB/GYN who developed a body moisturizing cream using only natural components.
Dr. Heavenly Kimes – a relationship counselor who is also a dentist, motivational speaker, author, and businesswoman
Dr. Contessa Metcalfe – a specialist in medical aesthetics, preventative, occupational, and addiction medicine, as well as a naval flight surgeon, criminal justice reformer, and businessperson.
Anila Sajja – an entrepreneur, fashion blogger, social media influencer, and Dr. Kiram Sajja's wife who is of Indian descent.
Kari Wells (recurring)- a model, businesswoman who runs a film production company, head of her own medical real estate firm, and wife of Dr. Duncan Wells.
Lisa Nicole Cloud (recurring) – a successful businesswoman, fashion designer, direct sales expert, business and success coach, public speaker, author, sales trainer, and devoted wife of Dr. Darren Naugles.
Quad Webb (recurring) – a former medical technologist who is now an entrepreneur, writer, fashion star, philanthropist, and supporter of animal rights.
Episode 1 - Breaking out of the Bubble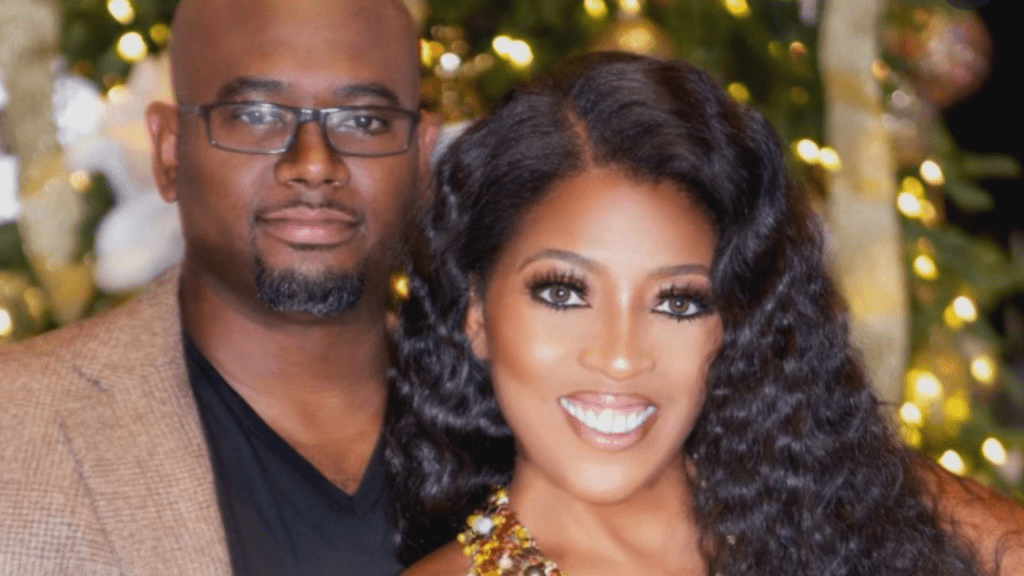 Life in the A has changed since the return of women. They keep moving in the face of Covid and racial reckonings everywhere. Toya Bush-Harris faces challenges despite relocating to her ideal home because Dr. Eugene is confined to working long hours at the hospital while she is forced to stay at home with the children.
Jacqueline Walters and Simone Whitmore try to comprehend their rifted friendship. Contessa Metcalfe and Scott clash about working together in their newly founded private practice firm. When the women assemble for the first time in months, emotions quickly rise as Heavenly Kimes throws Damon a 50th birthday party.
Episode 2 - Graduation Snub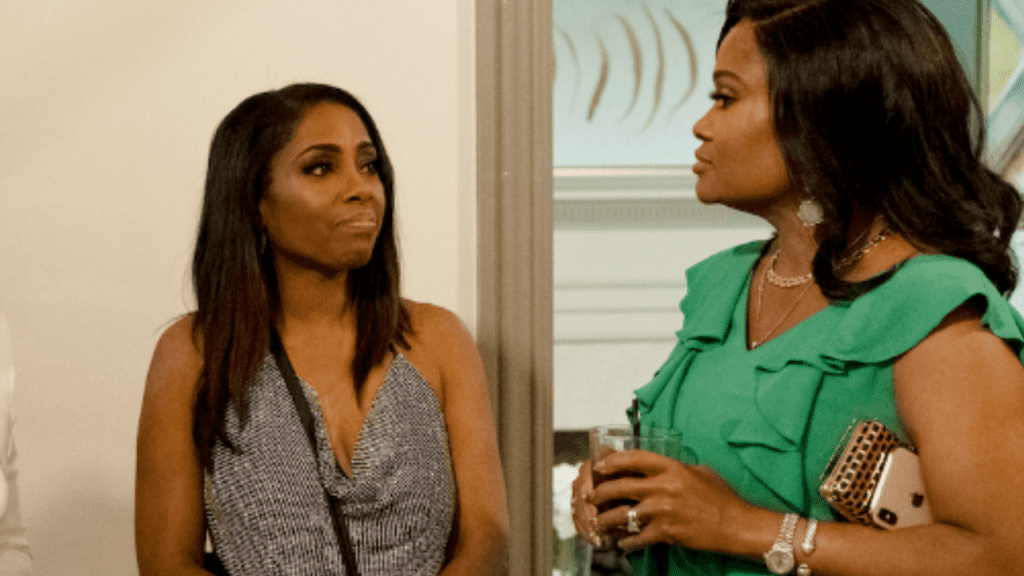 As Simone and Heavenly's argument disrupts the party, Damon's birthday celebrations abruptly end. Toya engages her boys in discussions about diversity and prejudice as Contessa opens a new medical practice without Scott's consent.
Funky Dineva, a gossip blogger, is assisted by Heavenly to back up his claims. Anila Sajja is dealing with the pandemic's financial consequences in the meanwhile. Also, Heavenly and Simone meet to sort out their issues, and Michael's mother, Simone, gives him a graduation celebration.
Episode 3 - New Year, Old Feuds
The battle against Covid-19 is still being waged on the front lines by Simone and the doctors. Contessa complains to Jackie about the issues in her marriage to Scott. Toya's annoyance with homeschooling kids is still present. 
Quad Webb hears some questionable rumors from Heavenly. Toya and Contessa's longstanding dispute resurfaces during Anila's customary Rahki party for her friends and family.
Episode 4 - Home Court Advantage
Simone plays one final game of Kids vs. Adults basketball as she prepares to send Michael off to college. Anila tries to make her new house look impressive to her parents, but mum is unimpressed. 
Eugene chastises Toya over her previous irritable actions. After a thrilling basketball game, Heavenly and Toya argue in the extra period.
Episode 5 - Friendship Foes & Marital Woes
Toya takes a step back from the gang and throws her pool party with unexpected visitors. Contessa and Scott complain about their marital difficulties. 
Jackie is urged by Heavenly to make amends with Simone. Their dream home turns into a nightmare for Anila and Kiran. Michael bid Simone and their family a sad farewell.
Episode 6 - The Power of Crystals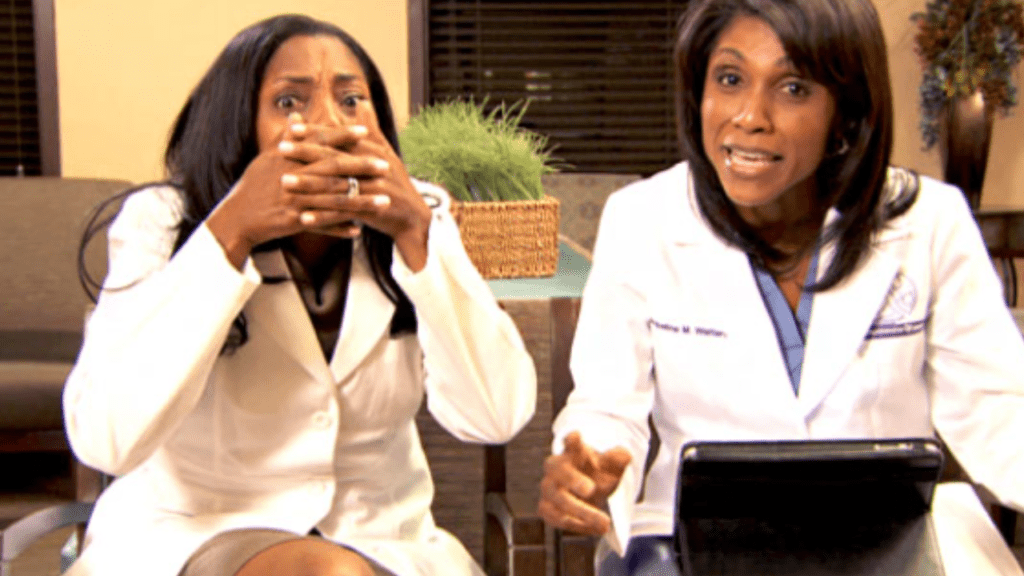 Former best friends Jackie and Simone are experiencing increased stress, and their spouses attempt to reason with them. Unexpectedly, Heavenly receives a request for a once-in-a-lifetime opportunity to assist a young protester.
Episode 7 - Guess Who's Coming to Dinner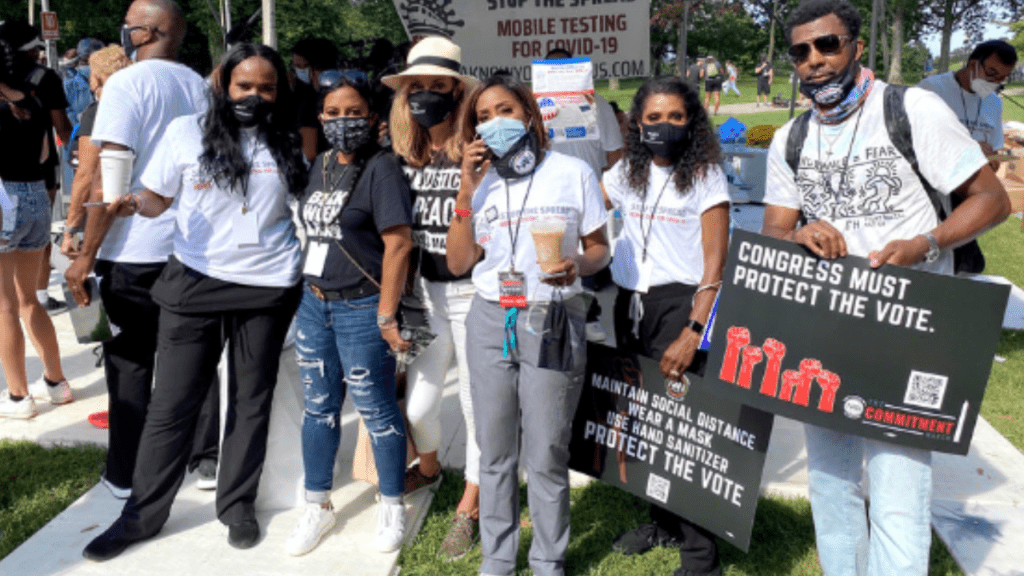 The doctors, along with their wives, board a plane for Washington, DC, where they will be serving as medical ambassadors for the March on Washington, which will be their most important medical assignment. Ben Crump and Reverend Al Sharpton stop by for dinner to discuss racial issues in America.
Episode 8 - Know Your Status DC
Everyone gathers by the pool to unwind before the March on Washington, but a drama has emerged when Toya makes a splash and challenges Heavenly and Contessa.
Episode 9 - Let the Emojis Fly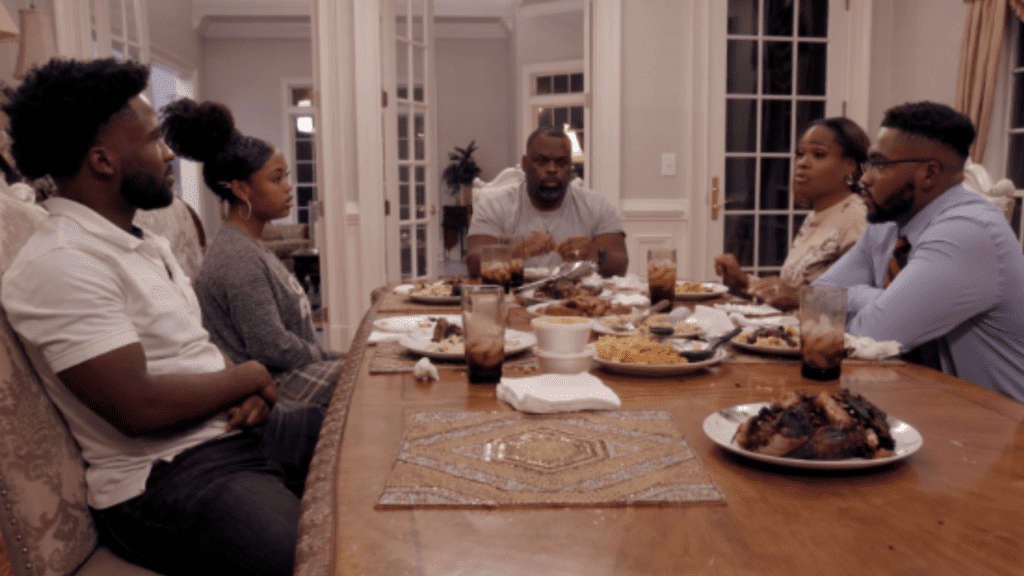 The team returns home to Atlanta after a fruitful medical mission in Washington, DC, feeling revitalized. Damon and Heavenly have a family meal and discuss the meaning of the March on Washington with their children, while Simone meets a patient with fibroids.
Episode 10 - Ain't No Party Like a Self-Love Party
When they are forced to isolate themselves for 14 days, everyone's lives come to an abrupt end. Toya learns that Heavenly and Quad are constantly mentioning her. Heavenly queries about her son's financial choices. Simone considers growing the family.
Episode 11 - Club Q-uarantine
Even if her friendships are still shaky, Toya finds peace at home. Simone gives Miles a choice. Anila discovers employment in an unexpected location. Contessa starts her new profession, but Scott continues to cause her problems.
Due to their similar problems with Toya, Anila and Quad become close. Contessa and Simone investigate Toya's issues with the organization. When Scott and Contessa's marriage is revealed to be so frail, Simone and Cecil, who are hosting the couple's supper, are taken aback.
Episode 13 - Chanel Charade
Scott hangs out with Cecil and Eugene and shows them some fantastic photos on his phone. Anila checks in on her house's progress and receives distressing information regarding her daughter. Final touches were made to Heavenly and Zach's new rental home.
Episode 14 - Scott's Secret
When Simone discovers some unsettling information about Lisa Nicole Cloud on the local news, the Town Hall Event is in jeopardy. Anila seeks out Jackie for counsel over her strained friendship with Toya.
Episode 15 - Jekyll Island, Part 1
Finally, the women reach Jekyll Island. In order to restart, Heavenly and Toya get together, and Contessa finds comfort in Jackie and Quad about her concerns regarding Scott.
Episode 16 - Jekyll Island Part 2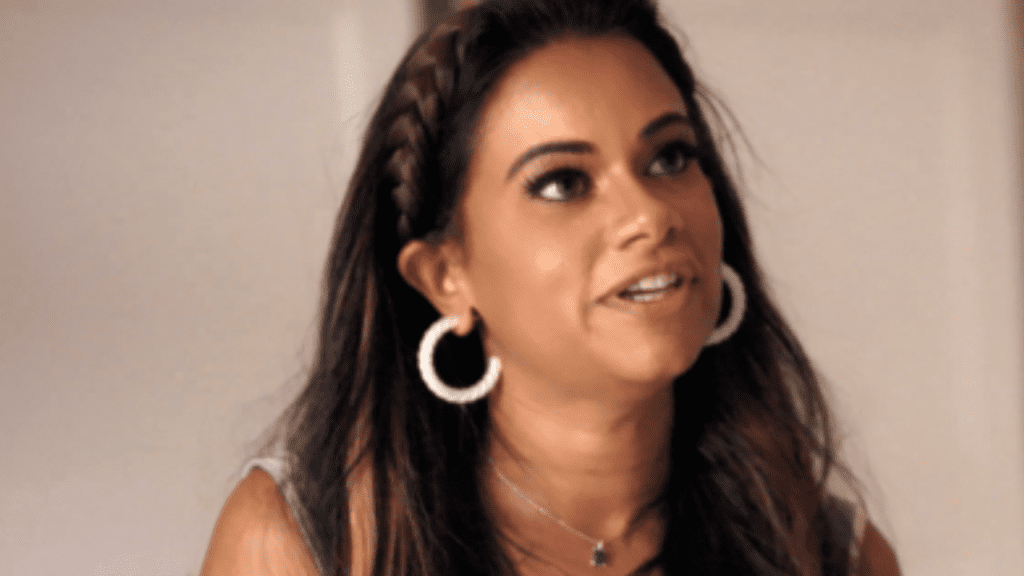 The women enjoy a day of sightseeing in the "Married to Medicine" season finale, which results in a few close calls. Anila devises a clever scheme to extort money from Lisa.
Episode 17 - Reunion Part 1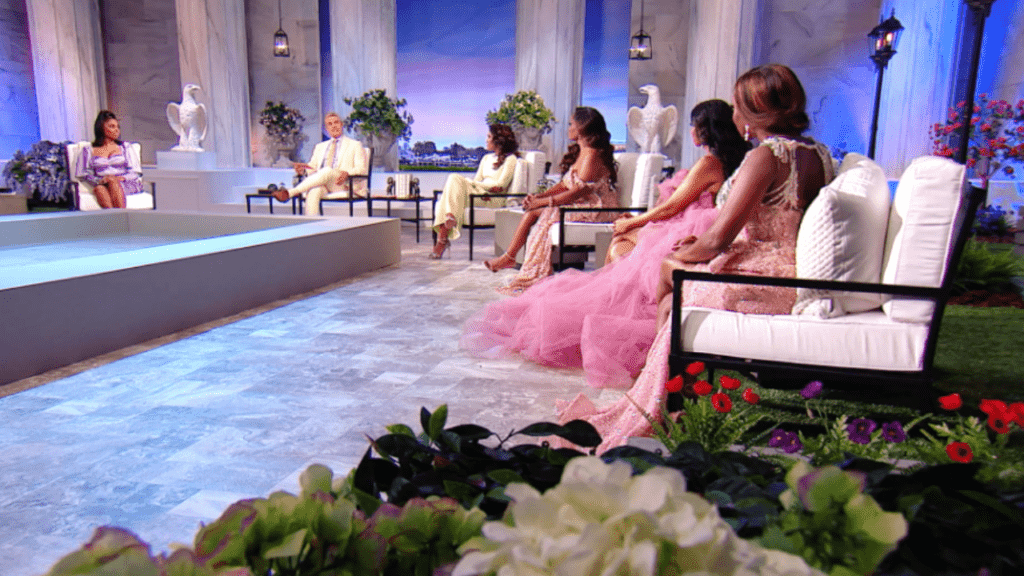 The "Married to Medicine" Reunion's host, Andy Cohen, reflects on some of the most significant moments from the season as the women of medicine meet in the first of three episodes.
Episode 18 - Reunion Part 2
When Scott learns that the Contessas are dating, he storms off stage. The women question Scott's loyalty, and Contessa collapses backstage. Simone is moved to tears about her unpleasant relationship with Heavenly, and Jackie begins to doubt their friendship.
Episode 19 - Reunion Part 3
The women take the stage and discuss how tough it has been for all of their marriages over the past year. Dr. Eugene sobs as he describes the reality of life in the emergency room.
Married to Medicine Season 8 Quick Facts
is an American reality television series 
aired on Bravo TV from 18 September 8, 2019, to January 5, 2020
created by Mariah Huq
executive producers are Matt Anderson, Nate Green, and Mariah Huq
also known as "Married to Medicine: Atlanta"
consists of 19 episodes