In Season 3 of "Southern Charm," everyone from Season 2 is back for another round as they attempt to show that even among South Carolina's elite, the stakes are at an all-time high despite close friendships, familial ties, and polite behavior. 
As Thomas and Kathryn welcome a second Ravenel child and try to be successful co-parents, their already complicated relationship takes on a new level of complexity.
Cast of Southern Charm Season 3
Craig Conover

– a businessman, lawyer,

reality

television star, and

social media

influencer
Shepard "Shep" Rose – a restaurant owner, entrepreneur, and

reality

television star

Whitney Sudler Smith

– an American filmmaker, classically trained guitarist, television director, creator, and Executive Producer of

Southern Charm

Cameran Eubanks

– a famous American actress, real estate broker, and

reality

television show star

Thomas Ravenel

– an American politician, businessman,

reality

television star, and was elected as State Treasurer of the State of Carolina

Kathryn Dennis

– a

reality

television personality, model, and an entrepreneur
Landon Clements – a model, fashion designer, and

reality

television personality
Episode 1 - HashtagNewCraig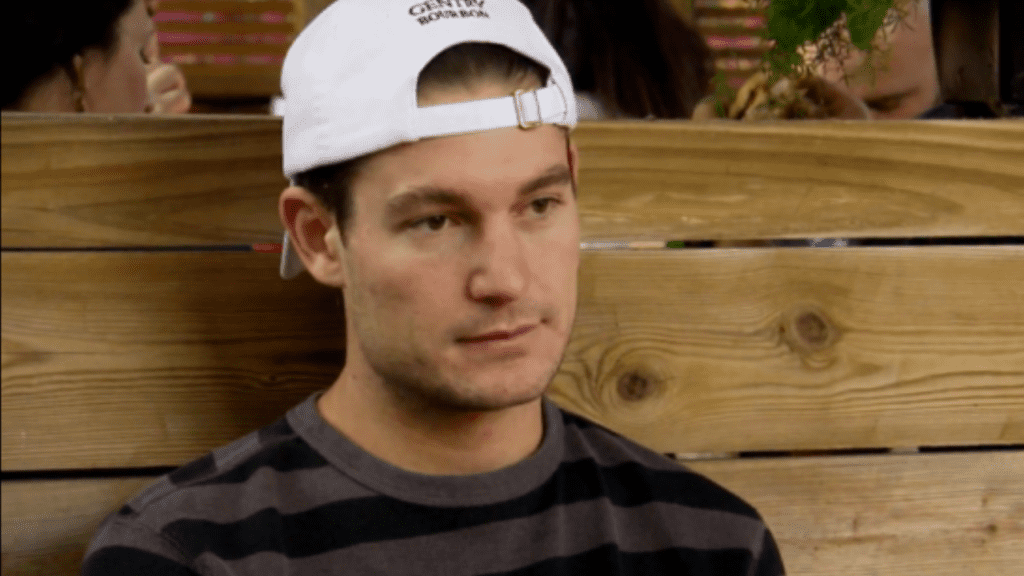 Craig Conover returns to Charleston intending to demonstrate his transformation. Craig throws a "welcome back" party for himself at his new place and asks the group to reunite with him and his new girlfriend. Unfortunately, Shepard Rose and Craig's bromance is still on the rocks, so the feeling isn't reciprocated. 
With a second child on the way, Thomas Ravenal and Kathryn Dennis have separated officially, but their turbulent relationship still drives a wedge between them and their group of friends.
Episode 2 - Miss Domesticated
As Thomas gradually understands that he and Kathryn must co-parent amicably, Cameran Eubanks decides to demonstrate her growing domestic prowess by hosting a dinner party. The guest list isn't as inclusive as some would want, which causes tensions to rise as Craig Conover finds himself in the awkward position of defending Kathryn. 
Landon Clements begins to suffer the economic effects of her divorce as Shepard Rose continues to play the field.
Episode 3 - Hold Your Horses
As Craig adjusts to his new position working with JD, Cameran enlists Shep as her business partner in real estate. Kathryn urges Thomas to co-sign the lease on her new home while Landon asks her father for money. 
However, the bargain comes with conditions. So a family day becomes an epic confrontation when Kathryn and Kensie leave town to see Thomas play polo.
Episode 4 - Birds of a Feather
Thomas is persuaded to sign the lease on Kathryn's new home by the hardships of her pregnancy. To better understand her hesitancy about becoming a mother, Cameran is thinking about seeing a therapist in the meanwhile. 
Thomas lashes out at Kathryn's BFF at Patricia's party when Thomas is provoked by Craig's criticism of his devotion to his baby's mother.
Craig keeps asking why Kathryn is single, and Shep thinks about getting married. In the meantime, Kathryn confronts her troubled background and tries to rejoin the group by talking to Cameran. As Landon gets ready for a "Shepic" birthday celebration, Shep wonders if Landon even knows who he is.
Episode 6 - Beast of Bourbon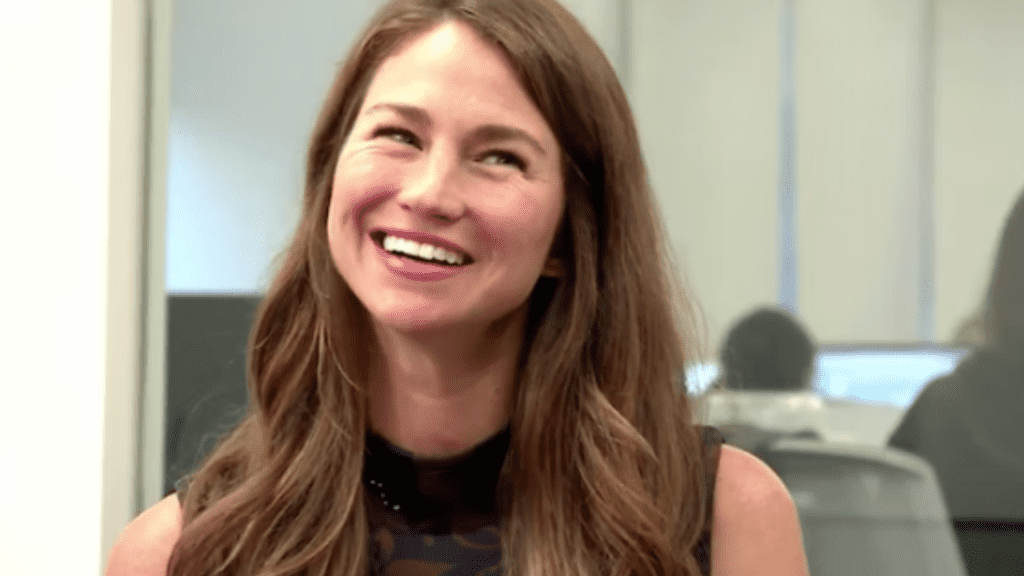 Kathryn tries to make amends with an old friend after receiving several rejections. Meanwhile, Landon anxiously makes his way to New York for the chance of a lifetime as Thomas turns to Shep for support as he becomes more concerned about the wellbeing of his unborn kid. 
When Craig makes a significant stride forward in his relationship with Naomie, JD at work deals him a terrible blow that causes him to take another step back.
Episode 7 - Blue Ridge Mountain Blues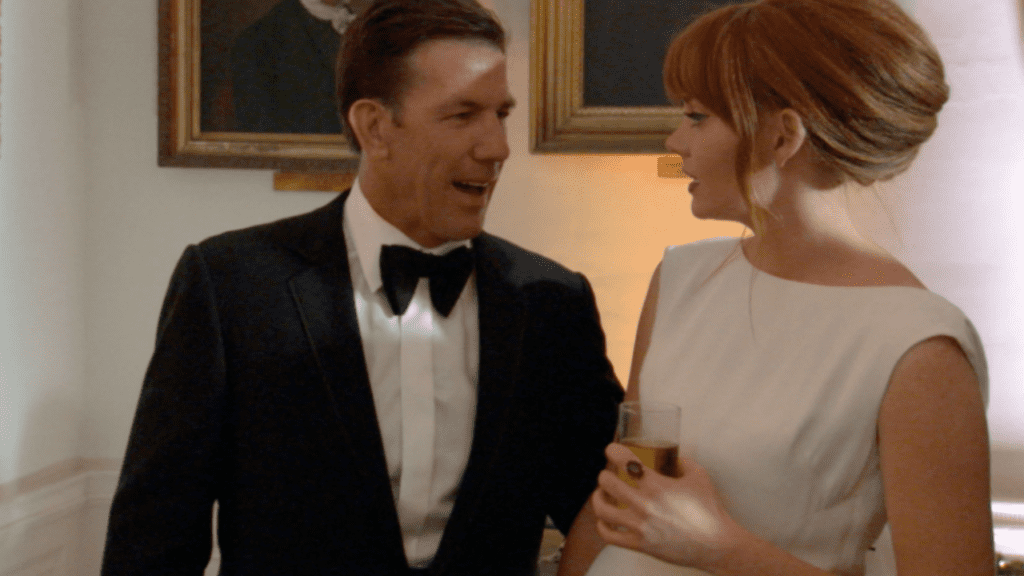 Craig looks far back into the past to uncover the causes of all the hostility because he is sick of the anti-Kathryn brigade. In the meantime, Thomas questions Kathryn's sincerity when she gives him the go-ahead to travel to North Carolina. Cameran divulges more information than she bargained for during her first therapy session.
Craig discovers that not everyone agrees with his view about Whitney Sudler Smith and Kathryn when he expresses it. Craig sets out on a path to atonement to save his relationships with Whitney and Cameran before he ends up being the odd man out due to the spoiled mountain trip and the strained group dynamic. 
Thomas' plans for a guys' weekend in Los Angeles are derailed when Kathryn tells him the baby is coming earlier than expected while they are still in Charleston.
Episode 9 - Saint and Sinners
JD doubts whether Thomas is the father as Thomas and Kathryn prepare to give birth to their son. Craig departs from his Gentry duties and travels to Los Angeles for a weekend with the guys. Cameran learns from Landon that she has been feeling something for her best friend for a long time.
Episode 10 - From Here to Paternity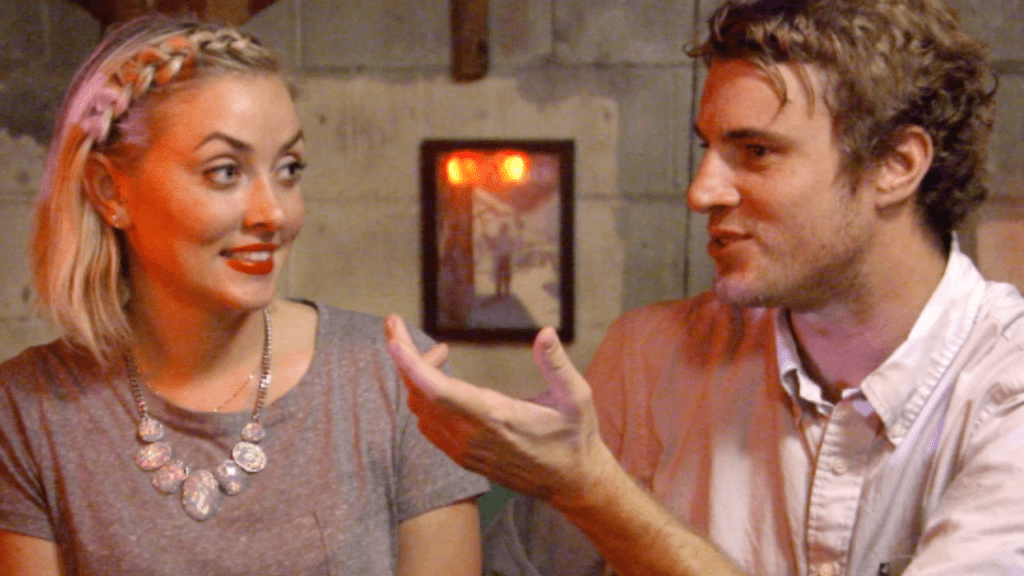 With the birth of St. Julien, Thomas and Kathryn started to move toward a potential reconciliation. Shep's relationship with Bailey suffers a setback. When Patricia arranges a luncheon for just men in celebration of Thomas' new son, shocking information and scathing criticism leave the proud father with little to rejoice about.
Episode 11 - Words of Wisdom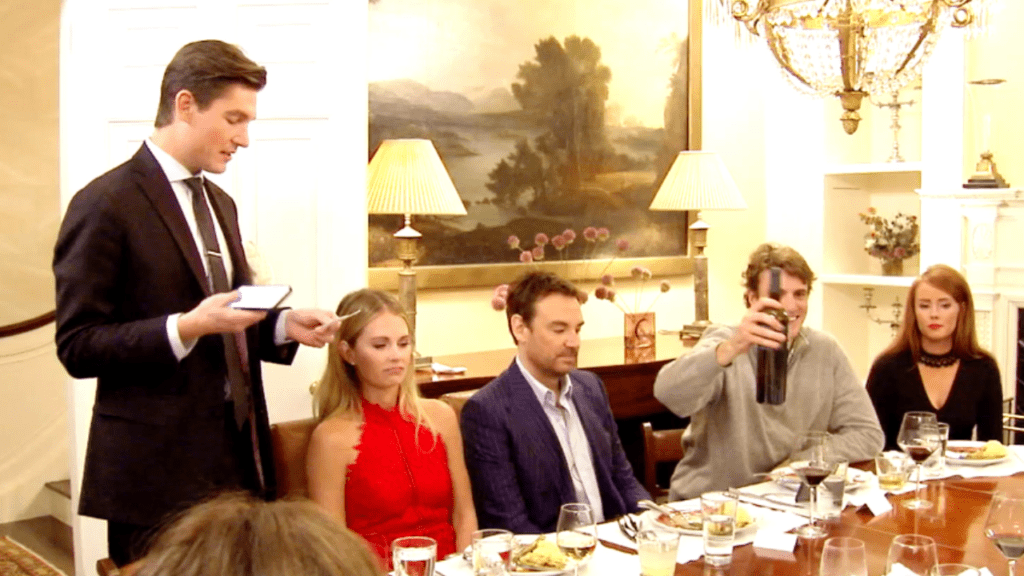 Thomas is determined to show that Kathryn and the children should not be disregarded after concerns regarding Baby Julien's paternity are raised. To teach Landon how to swoon Shep, Patricia mentors her in the meantime. The toast at Thomas' dinner party, intended to unite the group, may rip them apart for good.
Episode 12 - Founder's Brawl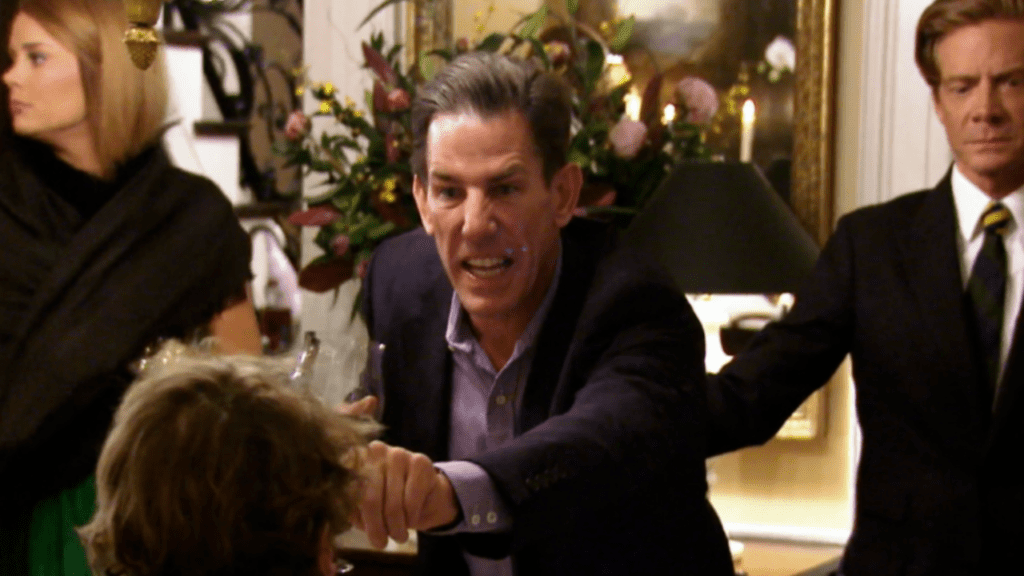 After T-dinner Rav's gathering, Kathryn is glad that Thomas finally supports her against Landon. JD and Whitney set up an intervention in the meanwhile to voice their worries about Thomas' unpredictable behavior.
 At the Second Annual Founder's Ball, where the group gathers just as tensions in Charleston appear to be easing, everything comes to a head.
Episode 13 - Reunion Part One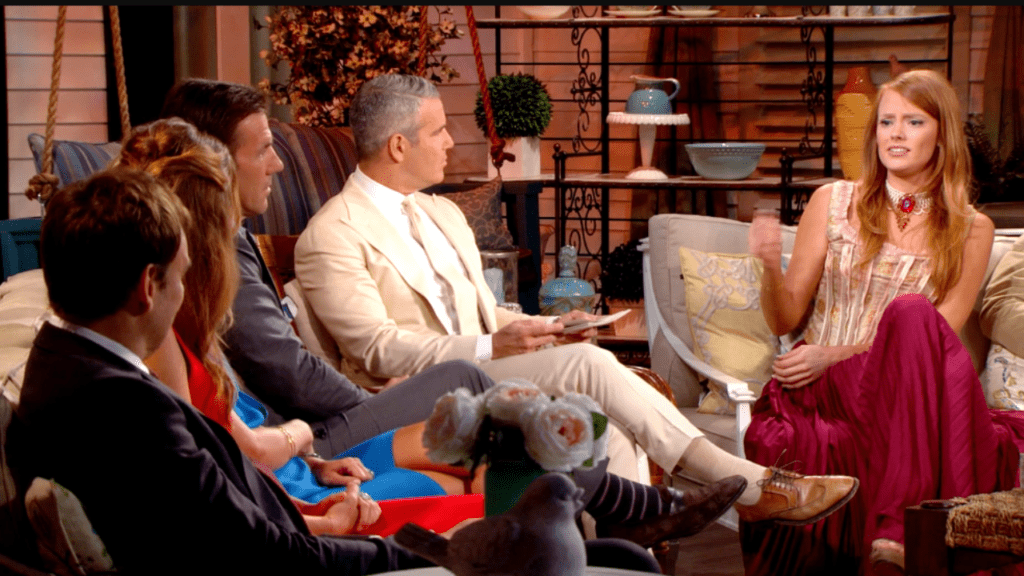 The Southern Charm ensemble recaps the turbulent season in the first two-part reunion. Cameran is called out for being a mean girl, "#NewCraig" is put on the spot, and Shep tells the story of his unexpected time in jail. 
As Thomas and Kathryn's contentious relationship is still making headlines due to new charges, one cast member is forced to leave the set due to simmering animosity between Landon and Kathryn.
Episode 14 - Reunion Part Two
After the explosive finale of the "Southern Charm" reunion, Landon and Kathryn are still at odds over the intricacies of their alleged relationship with Thomas. Jennifer Snowden, meanwhile, reveals a startling new development in her relationship with Thomas. 
Shep and Craig attempt to remain above the conflict and show their actual allegiances. Cameran is rendered speechless by the unexpected reunification of two former enemies.
Married to Southern Charm 3 Quick Facts
an American

reality

television series 
aired on Bravo TV from April 4, 2016, to July 5, 2016
Created by Whitney Sudler-Smith and Bryan Kestner under Haymaker Productions
Executive producers are Aaron Rothman, Irad Eyal, Jessica Chesler, Whitney Sudler-Smith, Bryan Kestner, Jason Weinberg, and Morgan Miller
spin-offs are the following:

Southern Charm Savannah

,

Southern Charm New Orleans

,

Southern Charm

Summer House, and

Southern Charm

Leva Land.
Consists of 14 episodes