His wife recently announced her pregnancy on social media.
Adam Levine is currently the hot topic on social media right now for cheating allegations after social media influencer Sumner Stroh alleged that she was having an affair with the lead singer of the band Maroon 5.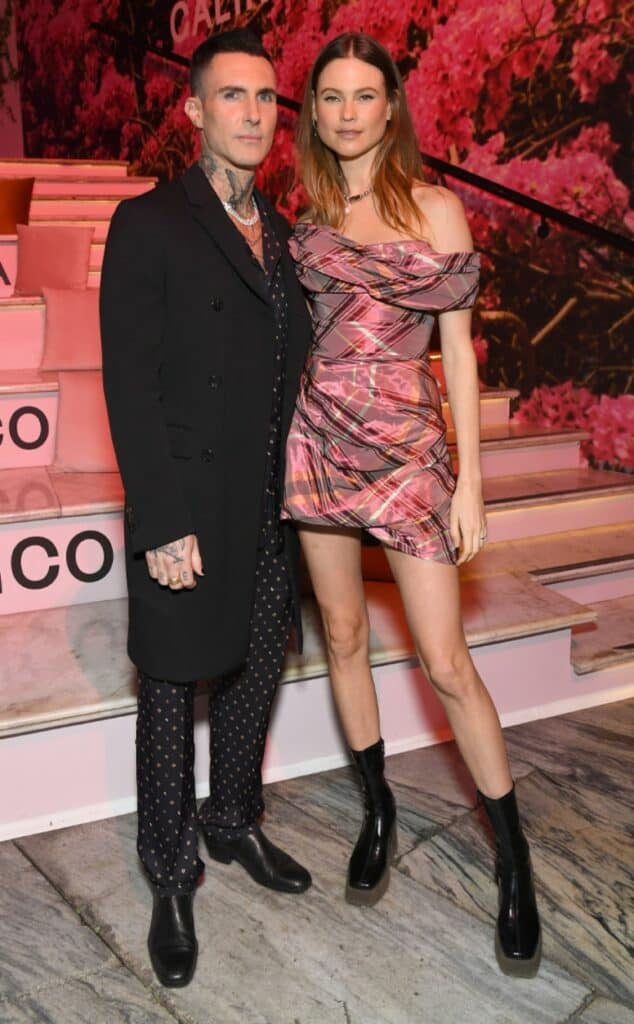 Stroh made the scandalous claims that she dated Levine for about a year in a viral TikTok video that was uploaded on Monday. She even provided pictures of their conversations as evidence.
This shocking revelation comes just days after Prinsloo confirmed in an Instagram post that she is expecting their third child. At the time, her baby bump was visible in a mirror photo she uploaded of herself wearing casual clothing.
However, another more shocking claim is that the Instagram model also alleged that the "The Voice" judge had asked her permission to name his third child, who he had with his wife, Behati Prinsloo, after her if it's a boy.
Levine, for his part, immediately addressed the controversy on Tuesday with an Instagram story, denying the accusations of an affair while also acknowledging that he "crossed the line" in his relationship with the Victoria's Secret model.
"A lot is being said about me right now and I want to clear the air," he wrote. "I used poor judgment in speaking with anyone other than my wife in ANY kind of flirtatious manner."
"I did not have an affair, nevertheless, I crossed the line during a regrettable period in my life. In certain instances it became inappropriate; I have addressed that and taken proactive steps to remedy this with my family."
His wife and family, he said as he put an end to his remarks, meant the world to him. Being so naïve and stupid as to risk losing the one thing that genuinely means to him was the biggest mistake he could possibly make.
He further emphasized that he accepts full responsibility and that he and his family will work through this together.
Reactions to Is It True That Adam Levine Cheated On Wife Behati Prinsloo?
after Adam Levine cheating on his wife let's remember & normalize the fact that cheating was never about a woman's lack of beauty, worth or anything for that matter but instead a man's abundance of insecurities, unworthiness & desperation. don't let men manipulate that reality

— s h e n n a 💛✨🦋 (@shenna_brook) September 19, 2022
today I learned that Adam Levine is married to a VS model

then I learned that he cheated on her after 8 yrs of marriage while she's pregnant w/ their 3rd child

and 3 secs after THAT I learned he wanted to name the child he's expecting after his mistress

hold on I need a minute pic.twitter.com/ewNtlo3WLT

— juls 🌹 (@liljulsie) September 19, 2022
not only did adam levine have an affair but he tried to name the baby he's having with his WIFE after the MISTRESS??? hell is too kind for this man

— rhae royce (@kdr1897) September 19, 2022