She made this announcement after filing a counter declaration in response to Ant Anstead's allegations of exploitation.
The recent false claims made against Christina Hall by her ex-husband Ant Anstead, particularly the appearances of their son Hudson London on her social media sites, have left the television personality mentally tired.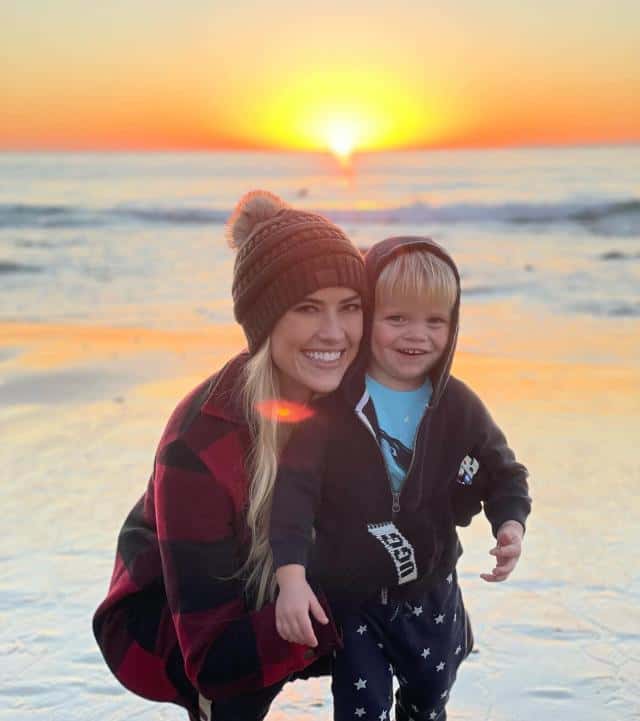 On Sunday, Hall shared a statement on Instagram in which she addressed her ongoing custody battle with Anstead and said that their son Hudson London would no longer be featured on her social media accounts.
"Hudson's father has made attempts to turn my family, friends and fans against me through manipulation tactics and false information," she began. "This has had great impact on me and my household."
"Because of this, I have made the decision to no longer feature Hudson on Instagram, my tv shows or any social platforms until he is old enough to make this decision for himself."
Hall went on to say that she had always been OK with their son not appearing on public platforms and had made that clear, but the only reason she had ever wanted him to appear on her shows was so he could take part in the "fun activities/outings with our family/siblings."
"Hudson's father has made it clear via his public court filings he is using Instagram to rate the kind of parent I am, since that is the only access he has to my personal life. This has been the case since July 2020," she added.
According to the real estate investor, the accusations are "unnecessary pressure" on a platform that is meant to be used to "share moments chosen" rather than as a means of making judgments.
She concluded her statement by saying that Hudson would be OK without his presence being known because she has a lot of memories of her children in her phone's personal photo gallery and their house.
This comes after court documents FOX News acquired showed that Anstead had concerns about Hudson's photograph being used for both paid content and on a television production set.
Then, on September 27, as per PEOPLE, Hall's legal team issued a counter declaration in response to Anstead's own "supplemental declaration," which he had given the day before and in which he questioned her social media postings concerning Hudson.
The couple, who are now divorced, were married in December 2018 and only recently had their split officially recognized in June 2021. While Anstead is dating Renee Zellweger, Hall later remarried real estate agent Joshua Hall.
Reactions to Christina Hall Announces Her Son Hudson Won't Be Seen On Her Social Media Anymore
She rushed things with 🐜 just how she rushed things with this new husband.

— Marina (@marina_waffles) October 4, 2022
She's a drama Queen. Her last two posts were an all time low for her. Terrible behavior!

— Maryellen (@mec3711) October 5, 2022