More alarming information about the housewives' trip to Aspen is unfolding.
The controversy surrounding Kathy Hilton's claimed outburst during the "Real Housewives of Beverly Hills" trip to Aspen, Colorado, has not yet subsided as more surprising information about what actually transpired keeps coming to light.
Multiple sources claimed that Kathy didn't actually keep out of the drama despite her denials to the contrary. Erika Jayne, her fellow housewife, just disclosed another more detail.
She claimed to have overheard the fashion designer refer to a DJ as a "old f-king f-g" during the Season 12 reunion's finale on Wednesday night.
"I see Kathy coming from the dance floor, very upset," Erika recalled. "I say, 'Kathy, what's wrong?' She says, 'The DJ's an old f–king f-g,' and walked off."
In her defense, Kathy acknowledged that the manager of the Caribou Club had left her feeling "frustrated" by telling her that he was way too busy that evening to take music requests. Caribou Club is where the incident took place.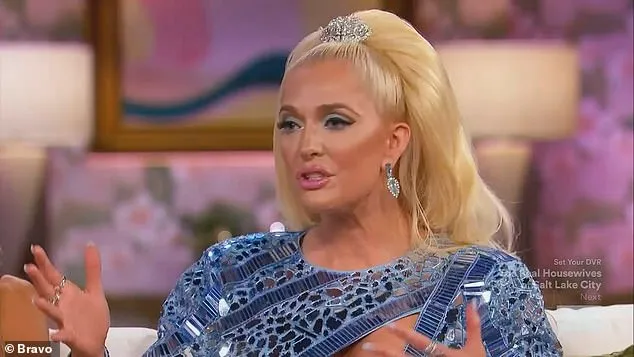 But she maintained that Jayne was incorrect to characterize her as a monster and that she would never speak in that manner. She added that nobody else heard her use the racial term.
"Those are your words. That's what you said to me," the "Pretty Mess" founder insisted. "You said it to me directly." Kyle Richards, Kathy's half-sister, immediately interjected to defend Kathy by asserting that she had never heard that slur spoken.
Erika didn't stop there as she really insisted her accusation and posted a statement on social media, claiming, "I was there. It happened. What the 'audience' chooses to believe is beyond my control."
She ended her Instagram story from Wednesday with the words, "I will never back down from the truth of what happened that night at the club in Aspen."
Reactions to "RHOBH" Erika Jayne's Startling Revelation Regarding Kathy Hilton's Aspen Meltdown
Get her @erikajayne 🤣🤣 @KathyHilton is the biggest liar ever!! She's gonna bring up anything to make her look good but it ain't workin' cuz she has an ugly soul

— Jennie Montes (@JennieMontes7) October 27, 2022
Kathy Hilton being a funny ditzy women does not blind me from the fact that she's an elitist who raised those Hilton kids who was in the media for doing and saying racist things in the 2000s, so YES, yes I do believe Erika Jayne #RHOBH

— 👌🏽 (@Kdaily215) October 26, 2022
I am no fan of anyone but @KathyHilton hosted gay pride in 2005 when it wasn't as huge.I doubt she said it,am sure she was angry and said a lot but @lisarinna is stretching the truth 🤷🏾‍♂️🙈 @erikajayne has 0 sympathy for orphans,while her entire life was a lie🙄#RHOBHReunion

— MopediZulu (@MopediZ) October 27, 2022