A video of a young tennis player being viciously assaulted after a practice session has gone viral, horrifying the tennis community.
In the world of sports, players instinctively put their trust in and feel safe around their coaches. However, would the players still feel those if they were being assaulted?
The disturbing footage shows a 14-year-old athlete repeatedly kicked and hit by a coach who actually appears to be also her father before being tossed to the ground.
Još jedno brutalno nasilje oca nad ćerkom. Dobio sam informaciju da je u pitanju porodica koja dolazi iz Kine. Podnećemo krivičnu prijavu i protiv ovog monstruma. pic.twitter.com/CrU7g0JcwU

— Igor Jurić (@lojzija) October 28, 2022
In the first few seconds of the video, a man walked toward the teen wearing a black jacket. Just as he got closer, the man immediately sent a kick forward, causing the teen to slightly stumbled backward.
However, the next event wasn't pleasing to look at as the man slapped the young teen brutally on her head twice, then sent another kick forward.
The teen seemingly had her breakdown in front of the said father/coach as she sat, leaning her head on both hands. But it appears that the man is not yet finished.
The man grabbed the young player by her jacket and dragged her hard to the ground on her back. Then, the man sent several other kicks to the young teen.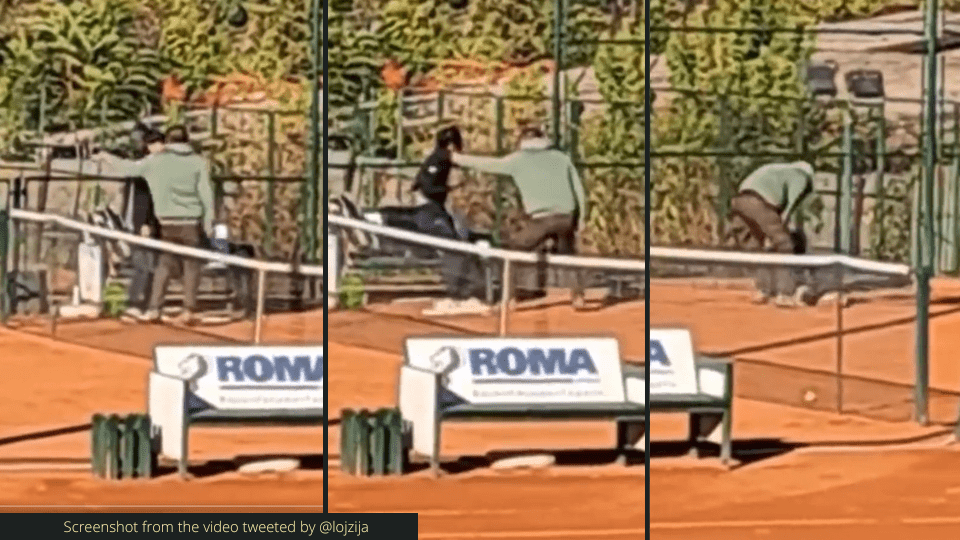 Igor Juric, an anti-violence activist, shared the video and claimed that the horrible occurrence was the product of a poor training session.
Igor Juric wrote, "Another brutal (act of) violence from a father against his daughter. I was informed that this was a family coming from China. We will be filing criminal charges against this monster as well."
Reactions to Disturbing Viral Video Caught Coach Assaulting Teen Player, Concerns Tennis Community