Some people are congratulating them on their new relationship, while others are criticizing Davidson for dating someone who is out of his league.
It came as a surprise to many when it was reported that comedian Pete Davidson is currently dating supermodel Emily Ratajkowski. This is because the two had only recently ignited relationship speculations.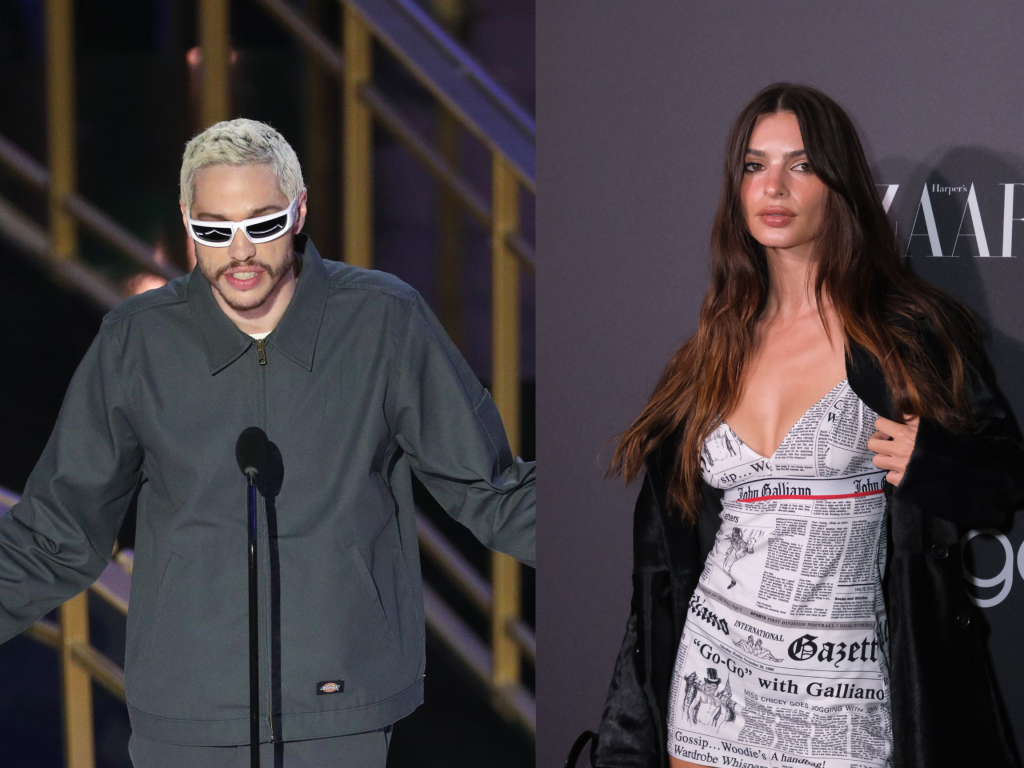 According to a source obtained by US Magazine, the two have been communicating for a few months and are still in the very early phases of their relationship, but they both reportedly truly like one another.
They initially ignited dating speculations after the Instagram gossip account @DeuxMoi reported that they were seen "holding hands" on a date in Brooklyn on Saturday night.
Furthermore, they met through mutual friends who set them up. "Pete makes Emily laugh, and he loves how intelligent she is," the source added.
However, some people are skeptical about the relationship between Davidson and Ratajkowski because of their significant age gap. Davidson is 28 years old, while Ratajkowski is 31 years old.
Additionally, Davidson is known for his sense of humor and for being a member of the famous comedy troupe "Saturday Night Live," while Ratajkowski is a world-renowned model who has graced the covers of magazines such as Vogue, Harper's Bazaar, and Glamour, making them an unusual pair.
Even though they are very different from one another on a personal level, the two seem to get along well and enjoy each other's company—especially considering that they both recently ended relationships.
As we previously reported, Kim Kardashian and the comic broke up after nine months of dating and constant media attention for their relationship. Part of the reason for their breakup was their hectic schedules.
For her part, the supermodel and her husband, Sebastian Bear-McClard, divorced in September after nearly four years of marriage, allegedly due to the producer having an extramarital affair. They have a 20-month-old son named Sylvester.
Reactions to Pete Davidson And Emily Ratajkowski: A New Hollywood Couple?
Seeing how butthurt men get about Pete Davidson dating beautiful successful women is so silly to me. Like we BEEN telling y'all, make us laugh, be goofy, treat us with kindness, and it could all be so simple

— r (@r_anonx) November 14, 2022