The tragic incident has clearly traumatized the former real housewife.
The "Real Housewives of Beverly Hills" alum Denise Richards and her husband, Aaron Phypers, just narrowly escaped being shot in an apparent road-rage incident in Los Angeles.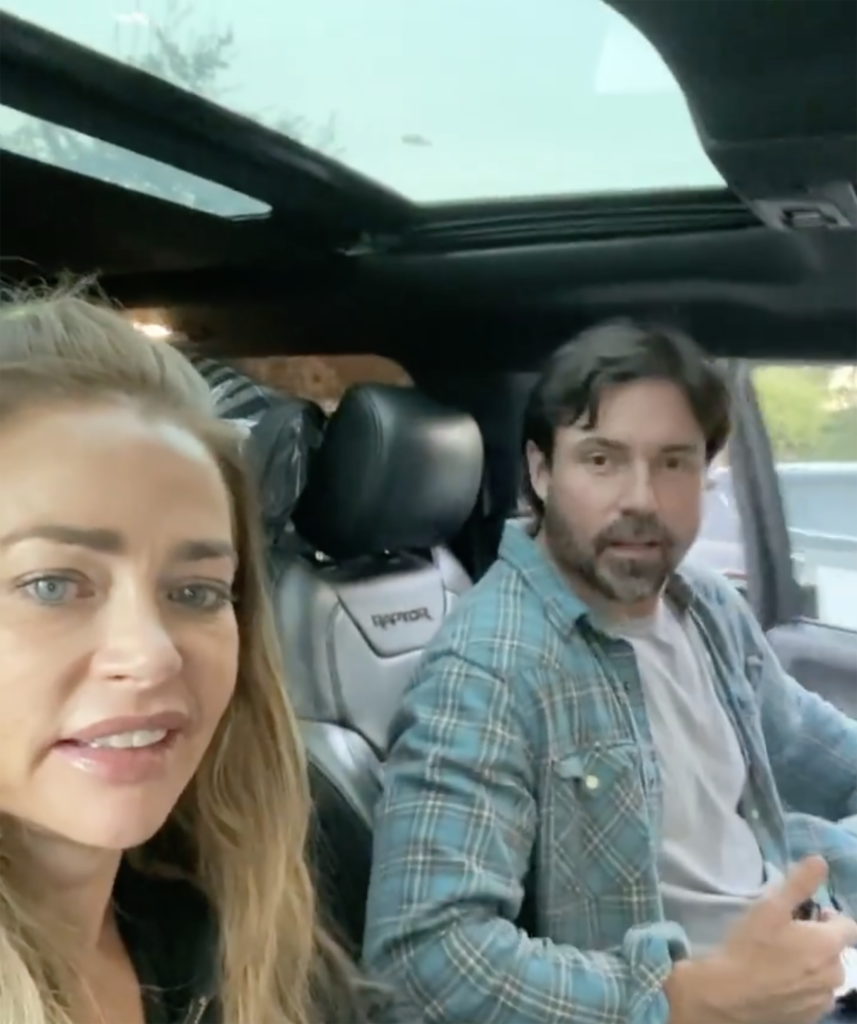 According to TMZ, who broke the story first, Richards and Aaron were slowing down to look for street parking near a film and television studio when Aaron got into a verbal spat with one of the other drivers.
The driver behind them became enraged, shouting at them, and tried to overtake them. Aaron let the car pass, but the driver fired at the truck, striking the back end on the driver's side, leaving gunshot damage.
Jill Fritz, Richards' representative, also confirmed the news. Denise arrived at the studio crying and upset but was able to shoot for a total of 12 hours. Police were called after someone discovered that their Ford Shelby F-150 pickup had been hit.
Fortunately, the two were unharmed, but the actress was observed by a paparazzi appearing disturbed and emotional while wandering around on a balcony and talking on the phone on Wednesday afternoon.
When the paparazzi approached them to ask about the horrifying incident, the actress stated that they were fine. Her husband also stated that the incident might occur at any time and that they believed the culprit was simply a random person.
In a separate report by Yahoo News, the LAPD confirmed that the incident, which occurred near the intersection of Slauson and Western Avenues, is being investigated.
Reactions to Denise Richards And Husband Aaron Phypers Were Shot In A Road Rage Incident