Frank was a fan-favorite character, and his death has come as a shock to many. He will be greatly missed.
Jason David Frank, popularly known as Tommy Oliver in the "Power Rangers" franchise and for playing both the White and Green Rangers, has died. Tommy was a fan-favorite character, and his death has sent shock waves throughout the Power Rangers community.
Frank passed away on November 19 in Texas, and his manager, Justine Hunt, confirmed his demise to the Associated Press; however, she did not identify the cause of his death and instead requested privacy for the time being. On the other hand, according to direct sources acquired by TMZ, his cause of death was suicide.
Tommy first appeared in the "Power Rangers" television series as the Green Ranger, a villain who the evil Rita Repulsa brainwashed. However, Tommy eventually broke free of Rita's control and joined the Power Rangers, becoming one of their most influential members.
Throughout his time on the show, the actor's character was one of the most popular Rangers. He had some of the best fights, and his character arc was one of the most interesting. Because of this, he became a series regular and eventually transformed into a White Ranger.
He fulfilled the said role in several Power Rangers projects until the show ended in 1996. Frank was also a mixed martial artist, which skill contributed significantly to his prominence on the superhero show.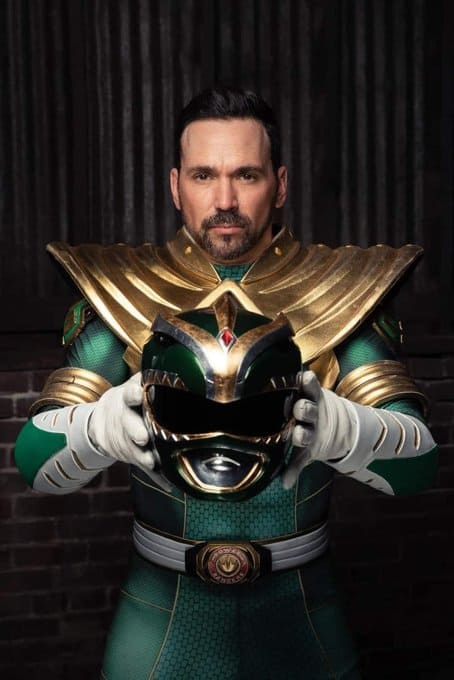 His co-star, Walter Jones, who played the Black Ranger and co-starred with Frank in "Mighty Morphin Power Rangers," expressed his condolences on Instagram, writing, "Can't believe it…. RIP Jason David Frank🙏🏾. My heart is sad to have lost another member of our special family." 
He also released a statement to TMZ: "He was an inspiration to so many people. His presence will be dearly missed. It's so sad to lose another member of our Ranger family."
"Jason was one of the biggest pranksters on the show. He had a wild sense of humor. We had our share of ups and downs, but I stayed consistent about being an ear if he needed one. My prayers go out to his family, and all that will miss him."
Frank's death comes 21 years after the death of another Ranger co-star, Thuy Trang, in a car accident in 2001. Frank leaves behind four children: sons Hunter and Jacob and daughters Skye and Jenna.
Reactions to White Power Ranger Tommy Passed Away By Suicide
"Thank you Rangers
You're done a great service to the entire universe…

I guess it's time to say goodbye again.
May the power protect you all."

RIP Jason David Frank 😭🥺😢 pic.twitter.com/MCz3PN8UWt

— Caio (@caiocpr1) November 20, 2022
He's has left behind a legacy and 4 kids Who are probably devastated right now because your dad is gone I couldn't imagine what they're feeling right now
rest in peace Jason David Frank and long live the original green ranger and white ranger and red ranger and black ranger🙏🏾🕊🥲 pic.twitter.com/zPv0VsH4sH

— BigMacGuruMan🔞 (@BigMacGuruMan1) November 20, 2022