This is disappointing news for fans of the show, but it seems that the cast may need a break.
Bravo executive Andy Cohen has recently announced and confirmed the news that production on "The Real Housewives of Beverly Hills" will be put on hold until next year.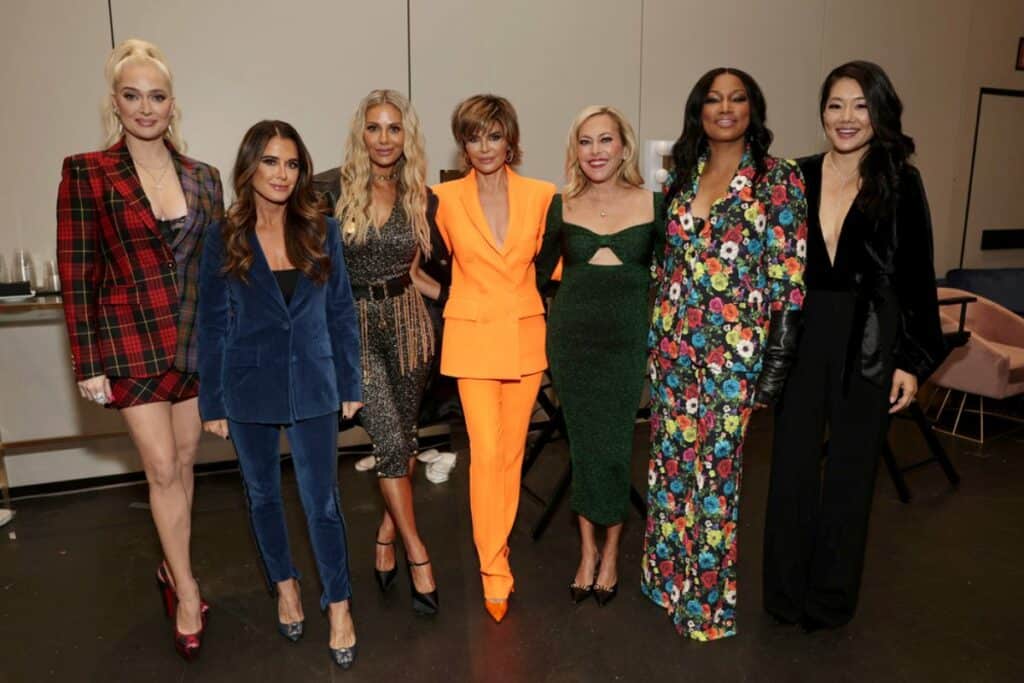 In an interview with E! News earlier this week, Cohen said that "RHOBH" will take a "minute break" but that they will resume filming with them in the new year. The Bravo executive did not explain why the show is not airing on a regular schedule, nor did he say which "Housewives" would return for the next season.
While he did not go into specifics, fans had previously believed that the LA-based reality program would be postponed due to the show's tension, notably Kathy Hilton, Erika Jayne, and Lisa Rinna's animosity over the Aspen controversy.
Aside from these three, the most recent cast of "RHOBH" include Kyle Richards, Crystal Kung Minkoff, Dorit Kemsley, Garcelle Beauvais, Sutton Stracke, and Diana Jenkins. Hilton appeared on the show as a "friend of the cast."
As previously reported, the controversy surrounding Kathy Hilton's alleged outburst during the "RHOBH" trip to Aspen, Colorado, has been a heated topic in recent weeks as new information has emerged.
First, Hilton acknowledged that there were disagreements throughout their trip, but she insisted on staying out of them. However, a source at the time stated that she used the N-word to insult a bouncer or DJ and another homophobic term to another staffer since she wasn't getting VIP treatment.
This incident is something Erika Jayne can attest to since she claimed to have overheard the fashion designer referring to a DJ as an "old f-king f-g" during the Season 12 reunion's finale.
In her defense, Hilton acknowledged that the manager of the Caribou Club had left her feeling "frustrated" by telling her that he was way too busy that evening to take music requests. Caribou Club is where the incident took place.
Like the "Pretty Mess" founder, Lisa Rinna also didn't hold back when it came to disclosing further details about what actually happened during the Aspen drama; she even criticized Crystal Kung Minkoff for her part in the incident and for omitting some details.
Because of this, Hilton threatened that she wouldn't return to the show if Rinna and Jayne did. In addition, Cohen recently expressed his views on Hilton's possible exit in a separate interview with US Magazine.
"Everyone who's on the show, I want them to be excited about being on the show and have a level of a desire to be on the show and feel great about it," he said at that time.
"[We've] had this situation before with other Housewives who've said, 'Look, this isn't my group. I don't wanna interact with X person or Y person.' And so, it's totally their decision."
Reactions to Reality Bites: Why The "Real Housewives of Beverly Hills" Took A Break From Production?
Andy is a bona fide, moron. He'd rather put the show "on pause" than just get rid of the problems. His priorities have been tainted by his favoritism #RHOBH

— wayv's comeback (@johnnysfairy) November 25, 2022
The #RHOBH "pause" makes sense. It gives the cast a chance to regroup and live their lives, it gives the audience a moment to take a breather from a LONG season, and it breaks up the pattern of the BH ladies filming in early spring instead of the typical winter/holidays.

— Queens of Bravo (@queensofbravo) November 26, 2022
#RHOBH had a manufactured season which went horribly wrong. They edited to a point of no return. It's on pause bcuz majority of fans hate Rinna, EJ & Kyle. @BravoTV doesn't have the balls to fire them so they think a respite let's fans simmer down. Andy always protects them.

— Rochelle Saenz-Lopez🇺🇦 (@Rochell21664616) November 26, 2022