The famous American-Canadian actor Matthew Perry, whose given name is Matthew Langford Perry, is popularly known for playing the character of Chandler Bing in the hit television series "Friends." Matthew has had appearances in a variety of movies, including "Fools Rush In" and "The Whole Nine Yards," in addition to several other television series.
Matthew Perry was nominated for an "Emmy Award" for his performance of a character in the hit sitcom "Friends," along with Jennifer Aniston, Matt LeBlanc, Courteney Cox, etc. In addition, the outstanding actor received a "Golden Globe" nomination for his performance of Ron Clark in the TV movie "The Ron Clark Story."
Matthew Perry's Appearance (Height, Hair, Eyes & More)
Height
6 ft 0 in
1.83 m
Weight
181 pounds
82 kg
Hair Color
Light Brown
Eye Color
Blue
Body Type
Fit
Sexual Orientation
Straight
Facts About Matthew Perry
| | |
| --- | --- |
| Nationality | American-Canadian |
| Estimate Net Worth | $120 million |
| Religion | Christian |
| Zodiac Sign | Leo |
| Birthplace | Williamstown, Massachusetts, United States |
| Birthday | August 19, 1969 |
Matthew Perry's Net Worth
Matthew Perry is the third Friends cast member with a high net worth as of 2022, with an estimated net worth of $120 million. The outstanding actor's primary source of income is from his hard work as an actor, especially his outstanding portrayal of his character in the hit sitcom series "Friends." (1)
Matthew Perry's Early Life
Canadian and American actor Matthew Langford Perry, also known as Matthew Perry, was born on 19th August of 1969. The actor is currently 53 years old. Matthew's birthplace was in Williamstown, Massachusetts, to his parents Suzanne Marie Morrison, his mother, and John Bennett Perry, his father.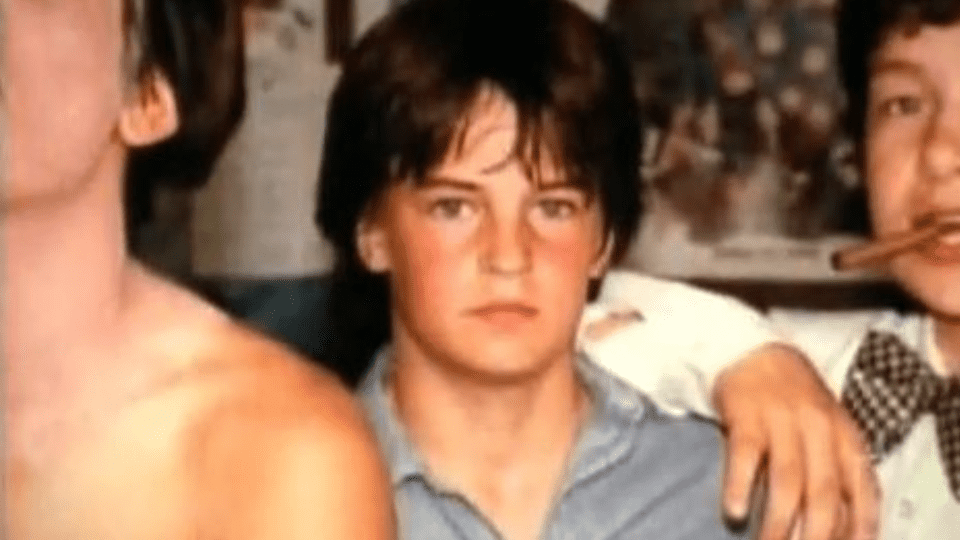 While Matthew's father is an American former model and an actor, his mother is a Canadian journalist who served as the former prime minister of Canada's press secretary. His parents were granted a legal divorce before he turned one, and his mother eventually married Canadian-born radio personality, Keith Morrison.
Additionally, Matthew spent a brief period of time in Toronto and Montreal, Quebec, but he was ultimately raised by his mother in Ottawa, Ontario. (2) Matthew Perry holds dual citizenship in both the United States and Canada.
Matthew Perry's Education
Matthew Perry excelled at tennis when he was a Rockcliffe Park Public School student. After moving on to The Buckley School for high school, he discovered a passion for acting and appeared in several of the school's theatre productions.
Matthew also studied at West Carleton Secondary School. Moreover, Matthew attended Ashbury College for college. Additionally, he participated in "LA Connection," where he frequently did improv comedy. (3)
Matthew Perry's Drug and Alcohol Addiction
Despite his appearance in the media spotlight, the actor also has his struggles behind the scenes. In an interview, Matthew Perry disclosed that he had gone through a period of heavy alcohol consumption, which he concealed from everyone. The actors and creators of the show assembled in his dressing room at one time to discuss their concerns for him.
Matthew shed a lot of weight over the following years, once dropping to a low of 145 pounds (66 kg). He lost 20 pounds (9.1 kg) due to pancreatitis in 2000. He returned to rehabilitation in February 2001 to resolve his Vicodin, alcohol, amphetamine, and methadone addictions. 
In one instance, while filming "Serving Sara" in Texas, Matthew got excruciating abdominal discomfort. He boarded a flight to Los Angeles and checked into the Daniel Freeman Hospital in Marina del Rey. His rehabilitation stay was confirmed by Lisa Kasteler, Matthew's spokeswoman.
Later, the Canadian and American actor revealed that he couldn't remember three years of his time on "Friends," claiming that his addiction issues prevented him from remembering his time. He stated it was "somewhere between seasons three and six." (4)
Matthew Perry's Wife/Girlfriend and Family Life
"Friends" actor Matthew Perry is currently not married. However, his last relationship was with Molly Hurwitz, a literary manager. The actor and Molly couple started dating in 2018 but did not publicly declare their romance until she paid tribute to the "17 Again" actor on Valentine's Day in 2020.
Perry claimed that he had made a proposal to the woman in November of that same year. But after six months, the two decided to call off their engagement—additionally, the actor dated "Mean Girls" actress Lizzy Caplan for six years.
Matthew's first well-known relationship was with Julia Roberts from 1995 to 1996. He and Yasmine Bleeth became associated with each other romantically in the same year. Then in 1998, the actor dated another co-star named Neve Cambell. The actor, after that, came into his first devoted relationship with Maeve Quinlan, a soap actress.
In 2003, Lauren Graham of "Gilmore Girls" star and Matthew also had a brief affair. Next, there was Rachel Dunn, a professional volleyball player with whom he was in a relationship from 2003 to 2005. (5)
Matthew Perry began to feature in TV shows towards the beginning of the 1980s. The Canadian and American actor made a remarkable breakthrough when he was given the opportunity to portray the character of "Chazz Russell" in the television series "Second Chance." Matthew was featured in 21 episodes of the series between 1987 and 1988.
The American movie "A Night in the Life of Jimmy Reardon" flopped at the box office in 1988, when he was 18 years old, and offered the role of "Fred Roberts." He also portrayed Billy, a rookie police officer, in the 1990 CBS comedy "Sydney," in which he was able to work with Valerie Bertinelli and Craig Bierko. 
Matthew made several television movies in the early 1990s, such as "Call me Anna" in 1990, "Deadly Relations" in 1993, and "Parallel Lives" for the year 1994. Then came the most notable role he had the chance to play, "Chandler Bing," in the sitcom "Friends," which aired for ten seasons until 2004. The remarkable actor was able to work with famously known actors and actresses, such as Jennifer Aniston, Matt LeBlanc, Lisa Kudrow, Courteney Cox, David Schwimmer, etc. 
The show series "Friends" focuses on a group of friends in New York City, which has become critically and financially successful. Moreover, in spite of getting negative reviews, the 2000 adventure criminal comedy "The Whole Nine Yards," in which he co-starred with Bruce Willis, Amanda Peet, and Michael Clarke, was a box office hit.
Despite the fact that he appeared in a few incredibly successful films, not all of them were as successful as others. Matthew reprised his character role as Nicholas "Oz" Oseransky in the 2004 sequel "The Whole Ten Yards," which earned unfavorable reviews from reviewers and was a major flop.
Moving on, in the 2006 television movie, he played the major character in "The Ron Clark Story," which is based on the real-life educator Ron Clark, who makes an impact on the lives of his minority students. In his outstanding performance in the movie, he was able to earn favorable reviews.
In 2011, Matthew acted the character of "Ben Donovan" in "Mr. Sunshine," a television sitcom that he also co-created. Sadly, the program had a brief run because it was stopped due to poor ratings. In the sitcom "Go On," which aired between 2012 and 2013, he played the role of "Ryan King," a radio DJ attempting to carry on following the death of his wife. 
Moreover, the outstanding actor also appeared as a guest in the CBS drama "The Good Wife," and he then returned to the character of lawyer Mike Kresteva in the CBS drama "The Good Fight," which is a prequel to "The Good Wife." In 2014, Matthew made his British television debut in "The Dog Thrower." The following year, he portrayed the main character in the play "The End of Longing."
In 2015, Matthew also appeared in the sitcom "The Odd Couple," in which he made a character portrayal for Oscar Madison. After three seasons of 13 episodes each, the CBS comedy series "The Odd Couple" ended. (6)
Matthew Perry's Real Estate
In the world of real estate, Matthew Perry is moving very quickly. In July, the "Friends" actor reduced the cost of his Los Angeles penthouse from $35 million to $27 million. As per the listing, this extravagant penthouse occupies the whole 40th level of the Century tower and is known as "Mansion in the Sky."
Additionally, Perry listed his modern Malibu beach property for $14.95 million. The loft-style home, which is for sale with Josh Flagg of "Million Dollar Listing," has glass walls that provide stunning views of the Pacific Ocean. 
The actor discreetly spent $6 million on a home in Pacific Palisades, Los Angeles, in August 2020. Variety published the article first, citing sales records, but the realtor's name and firm were withheld, suggesting that the deal was very discreet. (7)
Emmy Wallin, Matthew Perry Net Worth, retrieved from https://wealthygorilla.com/matthew-perry-net-worth/
CBC Books, Friends, Lovers, and the Big Terrible Thing, retrieved from https://www.cbc.ca/amp/1.6563532
Toyin Owoseje, Is this the playground where Matthew Perry beat up Canadian Prime Minster Justin Trudeau?, retrieved from https://amp.ibtimes.co.uk/this-playground-where-matthew-perry-beat-canadian-prime-minster-justin-trudeau-1612266
Christina Ng, Matthew Perry opens up about being a friend to those struggling with addiction, retrieved from https://abcnews.go.com/US/matthew-perry-opens-friend-struggling-addiction/story?id=92002832#:~:text=But%20behind%20the%20scenes%2C%20Perry,went%20to%20rehab%2015%20times.
Emily Selleck, Matthew Perry's dating history: All his past girlfriends and relationships, retrieved from https://pagesix.com/article/matthew-perry-dating-history-all-his-ex-girlfriends/
TheFamousPeople, Matthew Perry Biography, retrieved from https://www.thefamouspeople.com/profiles/matthew-perry-3998.php
Author Name, Matthew Perry Bought This $6 Million Pacific Palisades Cottage Prior to Listing $15 Million Malibu Home, retrieved from https://www.housebeautiful.com/design-inspiration/real-estate/a33897416/matthew-perry-downsizes-pacific-palisades-cottage/