She put all that drama aside to reunite with her fellow castmates at the People's Choice Awards.
In recent news, Kathy Hilton has reunited with her former "Real Housewives of Beverly Hills" cast mates at the People's Choice Awards. During the reunion, Hilton made light of the feud by playfully poking fun at Lisa Rinna.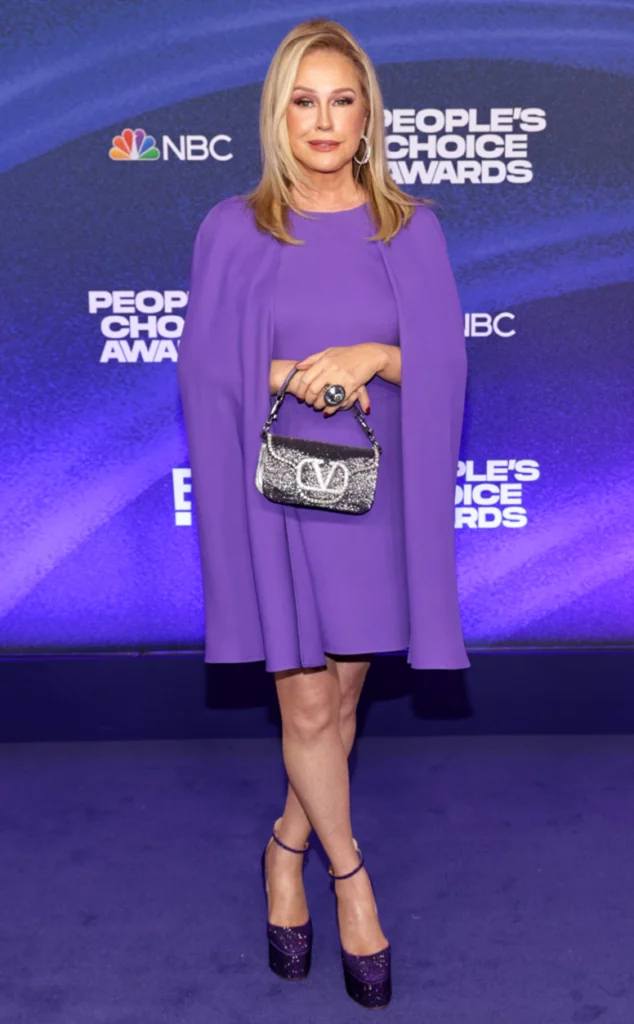 Her reunion with her former cast mates comes after a long-standing feud with Rinna and Erika Jayne about the Aspen Drama. She's also at odds with her half-sister Kyle Richards, but they appear to be getting along during the occasion.
In a game of Celebrity Family Feud, the host Kenan Thompson asked the contestants what they shouldn't do at parties. Hilton responded right away, saying, "Do not show up early and do not drink my Casa Del Sol tequila."
Rinna laughed at her response, and the mother of socialite Paris Hilton even gave Richards the notorious "tequila-gate" nod. This response referred to the incident where cast members of the "RHOBH" show "mocked" Hilton's tequila business after she requested them to test it.
If you recall, when the group traveled to Aspen, Colorado, Hilton urged the women to "bottoms up" the tequila shot but was rebuffed. Her daughter Paris Hilton slammed them for their "rude" behavior and called the situation "sad."