Hollywood is arguably the most competitive place in the world when it comes to show business, and it is full of celebrities who are more than just pretty faces. There are a lot of sub-industries within the industry, and each one is as competitive as the next.
One of the most competitive fields in Hollywood is the group of celebrities who can sing, dance, and act. This group is often referred to as a "triple threat."
When we think of celebrities, we typically think of actors, singers, or athletes. But a select few have made a name for themselves by being what is known as a triple threat. These celebrities have not only mastered one craft but three.
People always seem to be fascinated by celebrities who can do it all. Here are some of Hollywood's most notorious triple-threat celebrities, according to People.
Zac Efron is considered as one of the most famous Triple-Threat celebrities who can act, sing and dance. His breakout role was in the hit movie "High School Musical," where his singing and dancing skills were put on full display.
Since then, he has gone on to do many more movies, both musicals, and non-musicals, including the musical drama "The Greatest Showman" alongside Hugh Jackman and Zendaya, and has shown that he is a versatile and talented actor.
Taron Egerton is considered as one of the most famous Triple-Threat celebrities who can act, sing and dance. He started his career in 2014 with the film "Testament of Youth," and he achieved mainstream success with his role in the "Kingsman" film series.
Egerton is also a successful stage actor, having starred in productions of "The Last of the Haussmans," "No Quarter," and "Cock." In addition to his acting skills, Egerton is also a talented singer and dancer. He even starred as singer Elton John in the biographical musical film "Rocketman" in 2019.
Zendaya is considered a Triple-Threat celebrity for her ability to act, sing, and dance. Her talent was evident from a very young age. She started her career as a child model and backup dancer, landing roles in several television shows and movies, including the Disney Channel sitcom "Shake It Up."
Zendaya began to focus more on her music career as she grew older. She and Bella Thorne collaborated on the tracks "Swag It Out" and "Watch Me," which were released in 2011. Later, in 2012, she signed with Hollywood Records, and in 2013, she issued her self-titled debut studio album.
In addition to that, the actress also participated in multiple stage plays, including several of William Shakespeare's plays, "Richard III," "As You Like It," and "Twelfth Night." Zendaya likewise starred in the hit musical drama "The Greatest Showman."
The 21-year-old American actress, singer, and songwriter Hailee Steinfeld is considered as one of the most famous Triple-Threat celebrities who can act, sing and dance.
She landed her breakout role as Mattie Ross in the 2010 American Revisionist Western film "True Grit," in which she role earned an Academy Award nomination for Best Supporting Actress, making her one of the youngest Oscar nominees in history.
While Steinfeld is primarily known for her acting roles, she has also ventured into the music industry. She sang "Flashlight" in "Pitch Perfect 2," which helped her attain fame in the music industry.
In 2015, she released her debut single, "Love Myself." She has since released several other singles, including "Starving," a collaboration with Grey and Zedd.
Amy Adams is considered to be one of the most famous Triple-Threat celebrities in the entertainment industry. She is well-known for her exceptional acting, singing, and dancing skills. She is currently one of the most successful Hollywood celebrities because of her tireless effort and love for what she does.
From 1994 until 1998, Adams worked as a dancer in dinner theater before switching to acting. In the dark comedy "Drop Dead Gorgeous," she made her film debut in a supporting role and has since appeared in several popular films. Some of her most notable roles include those in "Enchanted," "The Fighter," and "Man of Steel."
In addition to her acting skills, Adams is also a talented singer. She has sung several songs for movie soundtracks, including "That's How You Know" from "Enchanted" and "Fairytale Life" from the newly released sequel of the former film, "Disenchanted."
Talented, beautiful, and hardworking are just some of the words used to describe Keke Palmer. The 29-year-old has been in the entertainment industry for over a decade and has made a name for herself, not just as an actress but also as a singer and dancer.
Born and raised in Harvey, Illinois, Palmer knew from a young age that she wanted to be in the entertainment industry, so she started singing and acting in local plays.
It did not take long for Palmer to start landing roles in movies and television shows. Some of her early roles include playing the lead in the 2004 film "Barbershop 2: Back in Business" and starring in the Nickelodeon show "True Jackson, VP."
In recent years, she has taken on more mature roles in movies such as "Hustlers" and Jordan Peele's 2022 film "Nope." She has also released music, with her debut studio album, "So Uncool," in 2007. The actress can also dance, showing some of her dancing skills on her social media account.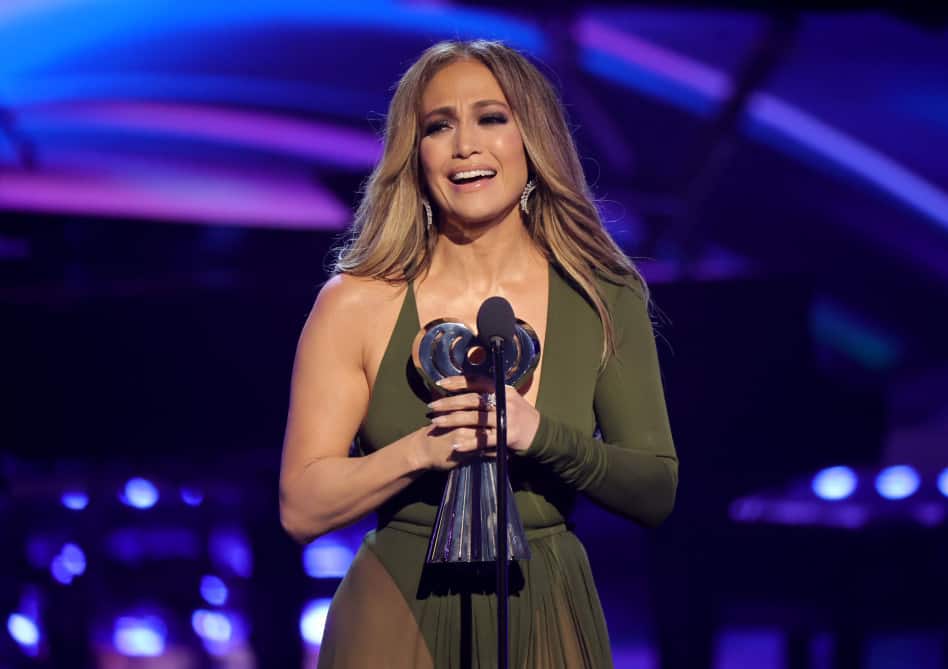 Jennifer Lopez is one of the most talented celebrities in Hollywood. Not only is she a gifted actress and singer, but she is also a fantastic dancer. Since starting her career in the entertainment industry, she has always been in the spotlight and achieved massive success.
If that wasn't enough, she is also a successful businesswoman, fashion designer, and producer. Throughout her career, Jennifer has shown the world her many talents and has become one of our generation's most iconic celebrities.
She has starred in some of the biggest movies of the past few years, such as "Hustlers," "Out of Sight," "Marry Me," and "The Wedding Planner." She has also released several hit songs, including "On the Floor" and "Ain't Your Mama." Moreover, she has also produced several television shows, including the reality competition show "World of Dance," and even served as its judge.
Because of her massive success, Jennifer has also been nominated for various awards and has won many of them. She is also a strong advocate for the Latino community and is involved in several philanthropic endeavors.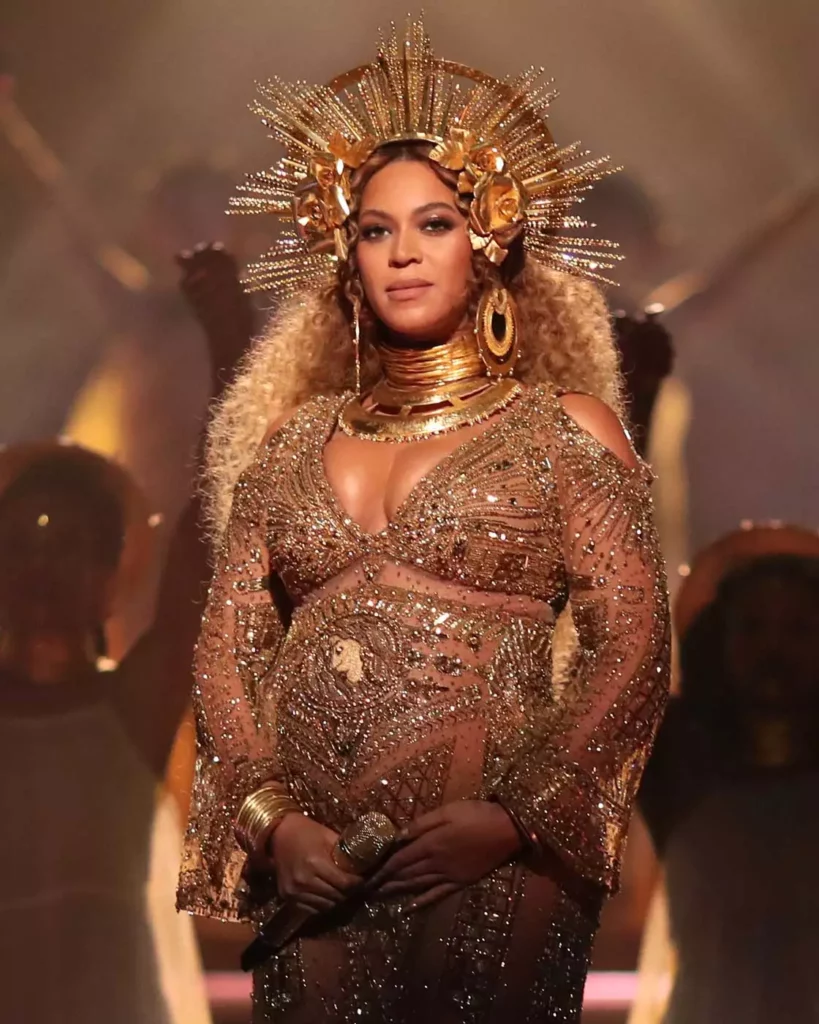 Beyoncé is another superstar who can do it all. She has achieved massive success in all three fields and has become one of the most famous celebrities in the world.
Her success is all the more remarkable because she comes from a humble background and has worked hard to achieve her current level of fame and success.
People are always in awe whenever she shows off her splendid talents in any of her stage performances. Beyoncé is an incredible singer and dancer and has also won several Grammy Awards. She released several hit songs, including "Crazy in Love" and "Formation."
While she is always applauded for her singing and dancing skills, not a lot of people know that she is also an amazing actress. She has starred in several movies, such as "Dreamgirls," "The Pink Panther," and " Obsessed."
Reactions to Hollywood's Most Famous Triple-Threat Celebrities According To People