Elon Musk is one of the most innovative and successful entrepreneurs of our time. He is the founder of several companies, including Tesla, SpaceX, and The Boring Company. He is also the co-founder of OpenAI, a non-profit research company devoted to responsibly advancing artificial intelligence.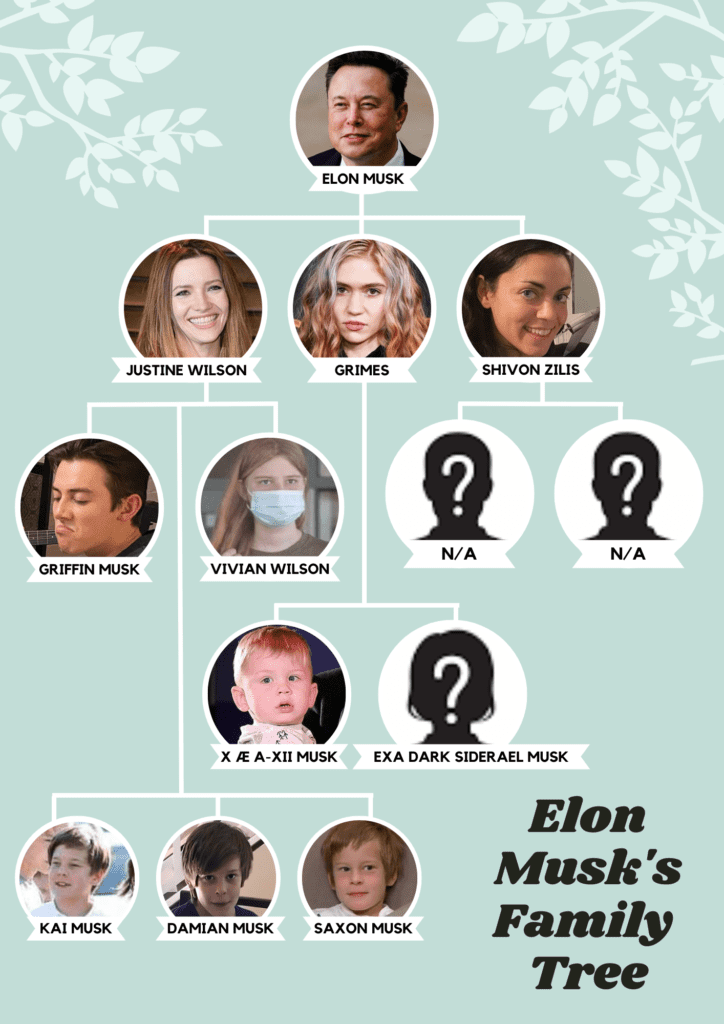 Aside from his businesses growing, the family tree of the business magnate and entrepreneur is constantly growing too! With nine children from three different mothers, Elon Musk's family is definitely interesting. Let's take a closer look at his children and their mothers.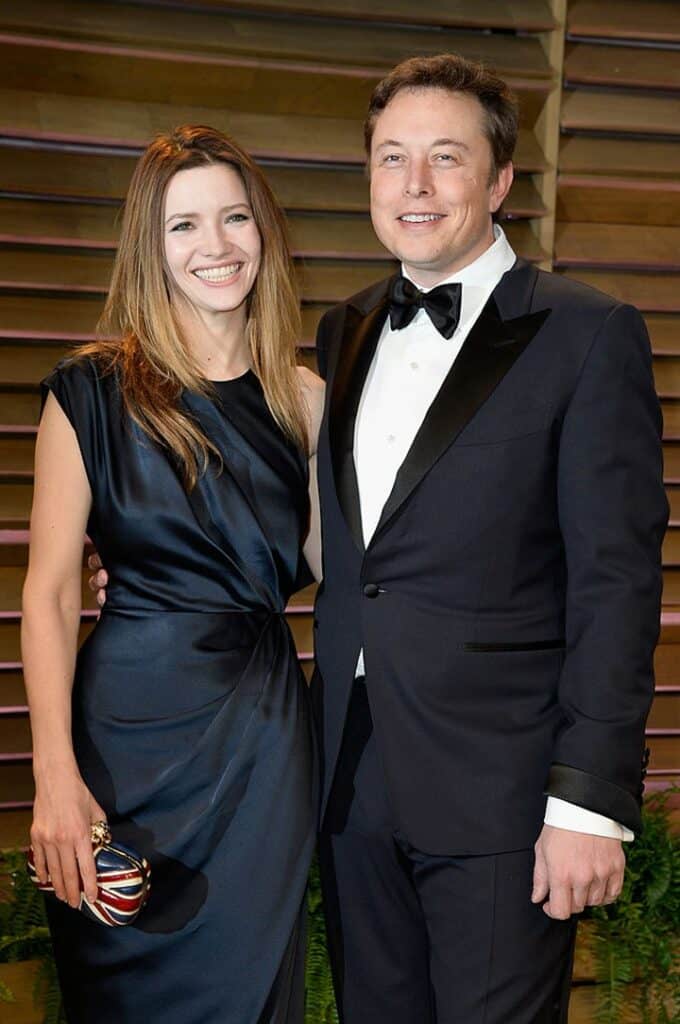 Justine Wilson, Elon Musk's first wife and his high school sweetheart at Queen's University in Ontario is at the top of the list. In 2000, Elon and Justine became husband and wife.
Nevada Alexander, the former couple's son, was born in 2002. But the infant passed away from Sudden Infant Death Syndrome (SIDS) after ten weeks. Justine shared that when their infant, Nevada, went down to sleep and was laid on his back, as usual, he suddenly stopped breathing.
After making the decision to attempt IVF again, they were able to produce five boys: twins Griffin Musk and Vivian Wilson and triplets Kai Musk, Damian Musk, and Saxon Musk.
In 2004, the couple welcomed the twins, and in 2006, they welcomed the triplets. Then in 2008, the businessman filed for divorce. Currently, they share custody of their kids.
However, their daughter Vivian petitioned to have her entire name changed to reflect her new gender identity, stating that she no longer wants to be affiliated with her biological father in "any way, shape, or form" or that he is no longer a part of her life.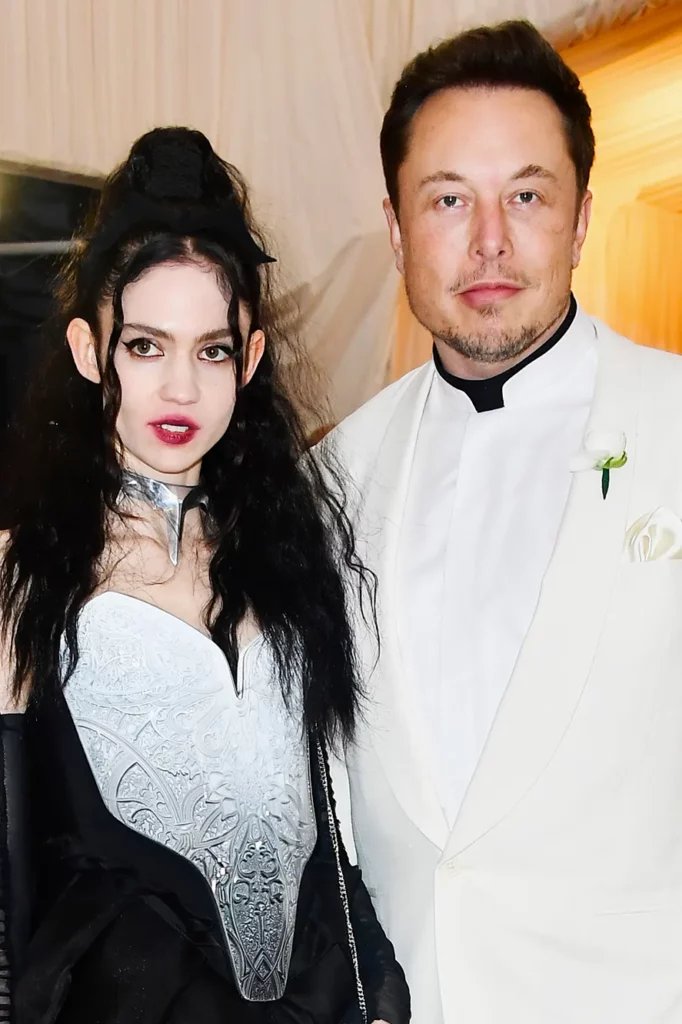 In May of 2018, the world was introduced to a new couple: Elon Musk and Grimes. The two had met online and, after a brief courtship, decided to go public with their relationship. The response was mixed, to say the least. Some people were thrilled to see two such high-profile and interesting people getting together, while others were more skeptical of the pair.
In the same year, there were already splitting rumors between the two, but their status was later changed after the singer announced that she was pregnant with their first child, X Æ A-Xii Musk, in January 2020.
However, in 2021, Elon told Page Six that he and Grimes are "semi-separated but still love each other." He also mentioned how regularly they see one another and how well they get along.
"It's mostly that my work at SpaceX and Tesla requires me to be primarily in Texas or traveling overseas, and her work is primarily in LA. She's staying with me now, and Baby X is in the adjacent room," he added.
Additional information about the ex-couple started to surface in March 2022 after it was revealed that they welcomed their daughter Exa Dark Siderael Musk, through a surrogate in December 2021. Just hours after the news broke, Grimes subsequently admitted that the two had officially broken up.
"Me and E have broken up *again* since the writing of this article haha, but he's my best friend and the love of my life, and my life and art are forever dedicated to The Mission now, I think Devin wrote that part of the story rly well. Sique – peace out," she tweeted at that time.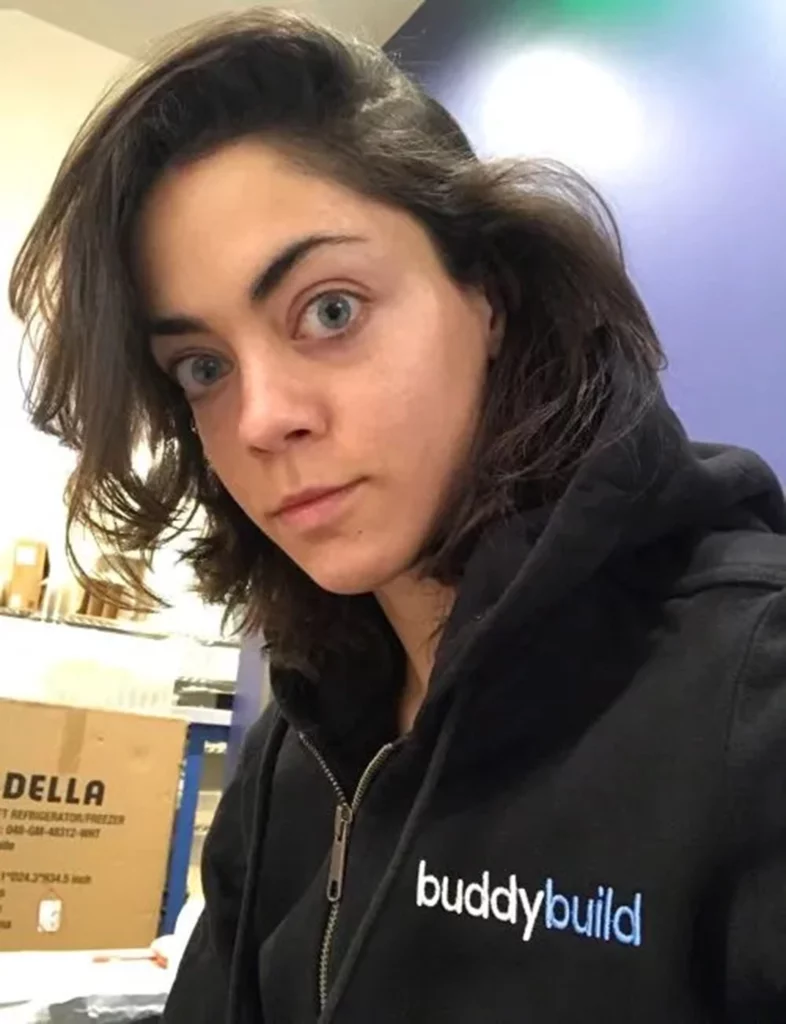 Before Elon and Grimes welcomed their daughter, it was brought to the world's attention that the businessman welcomed secret twin babies with Shivon Zilis in November 2021.
Shivon is one of his top executives and a project director at Neuralink. She joined OpenAI as an adviser, and in 2016 she was elected to the board. Shivon has also contributed to several AI initiatives for the business mogul's Tesla enterprise, including chip and autopilot design.
The twins' names were changed in April of the following year to include "father's last name and contain their mother's last name as part of their middle name." In Austin, Texas, a court approved the order in May of that same year.
Up until now, there were no reports regarding the gender of their twins, as well as their names.