Her departure comes after a tumultuous season for the cast.
Lisa Rinna, who has been on "The Real Housewives of Beverly Hills" for eight seasons, announced her departure from the Bravo reality series in a statement to PEOPLE, indicating that she had made the decision to do so.
"This is the longest job I have held in my 35-year career, and I am grateful to everyone at Bravo and all those involved in the series," Rinna said to the publication exclusively. "It has been a fun eight-year run, and I am excited for what is to come!"
After carefully examining her options and existing obligations, Rinna and Bravo decided she would not return to "RHOBH" because her contract had expired at the conclusion of the previous season.
While this may shock many, her exit is actually not a surprise to fans, as they had already anticipated it for some time. Multiple Bravo fans are even pleased with the news, with some saying that her exit opens another door to other housewives.
This news comes after we previously reported that there had been multiple rumors about her, alongside Erika Jayne and Diana Jenkins, that they won't be asked to return to "RHOBH" for season 13 because they have already been dismissed.
Rinna joined the cast of "RHOBH" in season five and quickly became a fan favorite, thanks to her funny one-liners and frank attitude. Her time on the hit reality show has been marked by some significant changes in her personal life.
Over the past eight seasons, Rinna has obviously been involved in some of the show's most memorable and scandalous moments. One of those was in 2020 after Rinna's daughter Amelia Hamlin announced that she was dating Scott Disick, which led to some drama on the show.
Another one was when her mother, Lois Rinna, passed away in 2021. She even used this as an excuse for her behavior after being heavily criticized for becoming involved in a conflict between Diana Jenkins and Garcelle Beauvais. 
She was also not on good terms with almost all of the cast members of "Real Housewives of Dubai." The reality star even explained that she had mistakenly believed grief to be primarily about sadness and pain but that it actually encompasses a much wider range of emotions.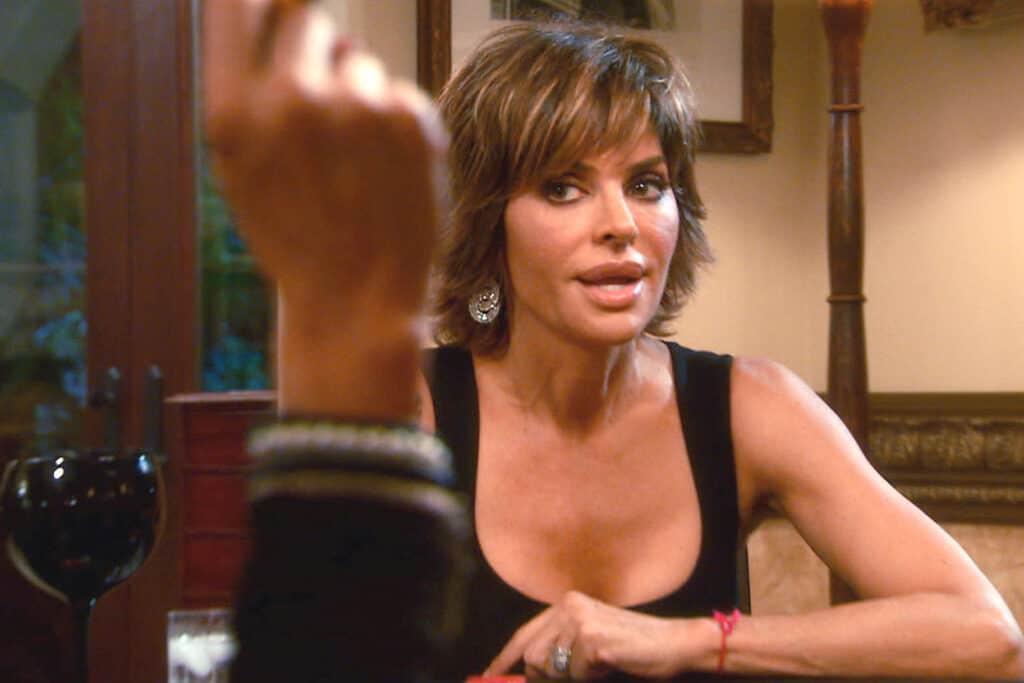 One more most notable drama she had on the show was her much-publicized feud with fellow housewife Kim Richards. The two women had several heated arguments on the show, but they appear to have patched things up in recent years.
Moreover, before she left the show, her recent drama with Kathy Hilton about the latter's Aspen Drama made headlines for weeks as new information kept coming to light. 
Rinna is not even pleased with Crystal Kung Minkoff after she left out some of the details regarding the Aspen drama that took place back in February. At that time, she took to social media to name and criticize her co-star for her role and for withholding some information.
Aside from that, Hilton and her half-sister, Kyle, even argued because of Rinna after the latter had threatened to ruin her and Richards while having a "psychotic" breakdown and even compared her to "the devil."
It's evident that the Aspen drama frustrates both housewives and viewers. Hilton even threatened that she would not return to the show if Rinna would.
Rinna has been a mainstay on the show, and her departure will leave a void. Fans have grown to love Rinna for her no-nonsense attitude and her willingness to speak her mind.
Her exit also comes after Andy Cohen announced that the famous reality show's production was put on hold and expected to resume this year. It was unknown whether there would be a cast shakeup, but one thing's for sure, this is something Rinna won't have to worry about anymore.
Reactions to Goodbye, Lisa Rinna: The Real Housewives of Beverly Hills Star Announces Her Exit After 8 Seasons