The romance between the two has been on and off for a while, but it seems that their relationship has finally run its course.
Kylie Jenner and Travis Scott have been through a lot together. From welcoming a beautiful baby girl and boy into the world, to facing breakups and lawsuits, they've truly been through it all. And now, it seems they're facing yet another challenge: another breakup.
Kylie Jenner and Travis Scott were one of Hollywood's hottest young couples, and they have had their fair share of ups and downs. But after two years together, they've called it quits… for the second time.
According to sources acquired by multiple news outlets, the "Kylie Cosmetics" founder and the rapper spent the holiday season apart, even though they should spend the holidays together.
In order to celebrate New Year's Eve with friends, including Hailey Bieber, Justin Bieber, Anastasia Karanikolaou, and her sister Kendall Jenner, the reality star, traveled to Colorado. However, Scott was not present, but their daughter Stormi was.
"Kylie and Travis are off again, they were supposed to spend the holidays together, but she went to Aspen to be with her family and friends up there," the former couple's insider said.
"This has happened so many times before; they're known to be on again [and] off again but always remain friends and great co-parents." It's unclear what exactly led to the couple's latest split, but it seems that things are not looking good for Jenner and Scott.
This isn't the first time the couple has taken a break. The two first sparked romance in 2017, and despite welcoming their first child, daughter Stormi in February 2018, Scott and Jenner first split in October 2019.
After their split, the two remained close friends and were quarantined with one another throughout the COVID outbreak. Later, a source said that they spent most of their time bonding with their daughter Stormi.
The family was seen bonding in New York City in June 2021. And when news of their reconciliation broke in August 2021, they were also expecting their son, their second child, together.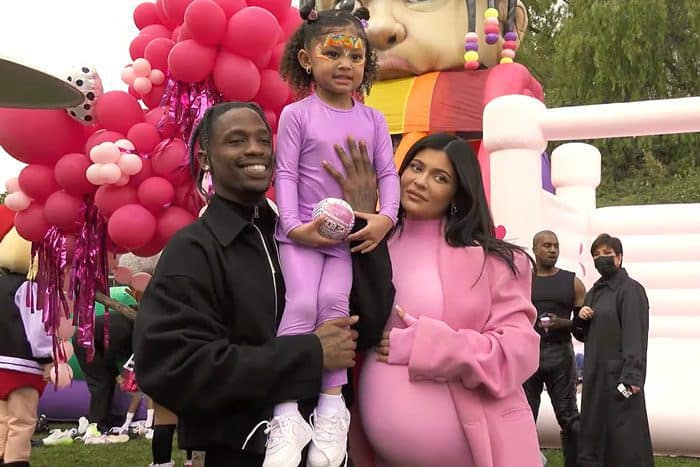 Moreover, the beauty mogul gave birth to her second child with the rapper on February 2 last year, one day after her first child's fourth birthday. She broke the joyful news on Instagram by captioning a black-and-white photo of the newborn's hand, "2/2/22."
Their son's birth was also when Scott faced multiple lawsuits regarding his Astroworld concert tragedy, which claimed the lives of ten people and wounded hundreds more.
Fans are beginning to question what may have caused this since the pair split up for the second time. Travis and Kylie have been together for more than two years, and throughout that time, they have created a life together that is to be admired by many.
But it appears that even Kylie and Travis were ultimately unable to make things work. What went wrong, then?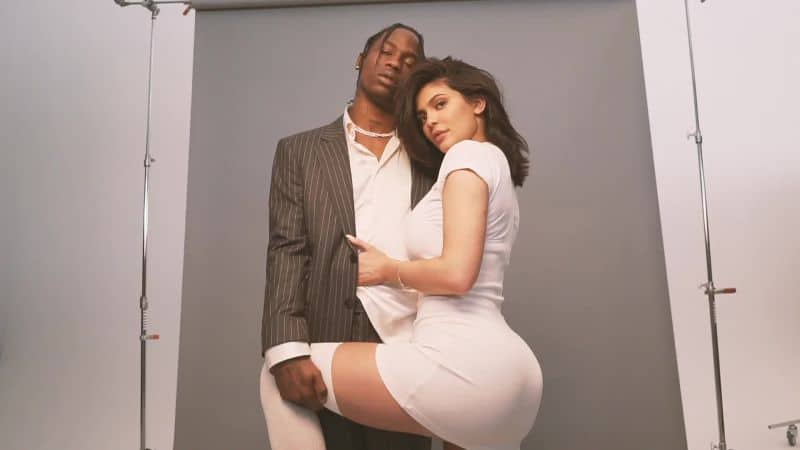 Although there are various possibilities, it's difficult to say for sure. One is that fans think the couple isn't on the same page anymore. While Travis is now concentrating on his music career, Kylie is a mother and business tycoon. It takes some effort to reach a middle ground with such disparate priorities.
Another possibility is that the couple was moving too fast. Travis is 31 years old, while Kylie is only 25. They conceived and started a family before they had the chance to mature as people completely. They could need a period of separation in order to grow and evolve.
Whatever the reason for their split, it's clear that Kylie and Travis still care about each other deeply. They're co-parenting their daughter, Stormi, and son, and they remain friends. Only time will tell if they'll be able to work things out and get back together again.
Reactions to Kylie Jenner And Travis Scott Call It Quits For The Second Time
travis scott and kylie jenner broke up? it's time for him to drop the album

— ꜰʟᴀᴍᴇ (@LAxFLAME) January 7, 2023