She may be gone from the show, but she's certainly not forgotten.
It's been a whirlwind year for Diana Jenkins. From joining the cast of "The Real Housewives of Beverly Hills" to abruptly departing the show, she's certainly made her mark.
Jenkins was one of the most talked-about Housewives this past season of "The Real Housewives of Beverly Hills." Now, she has announced that she will not return for another season.
The "RHOBH" star made the announcement on her Instagram page, citing the reason for her departure, which reads: "Hi everybody… As so many of you know, Asher and I are expecting our second child later this year."
"You also know that due to many factors, this pregnancy is considered high risk and I am on doctor-advised bed rest. To that end, I am not able to devote myself fully to filming the next season of Real Housewives of Beverly Hills."
The now-former housewife expressed gratitude to Bravo and Evolution in her closing statement for letting her "focus on her pregnancy and for their understanding and support." Additionally, she promises to keep her followers updated on her fertility journey.
Jenkins' departure from the show comes as no surprise, as she was rumored to be on the chopping block earlier this year. She joined the show in a time of turmoil, as the previous season had been marred by controversy.
So, it's unsurprising that she would want to distance herself from that drama, considering how sensitive her pregnancy would be. Immediately following a heartbreaking miscarriage, the television personality joined "RHOBH" before Season 12.
Jenkins and her boyfriend, Asher Monroe, have a two-year-old daughter named Eliyanah. With her former spouse Roger Jenkins, she also has two older children: Innis Jenkins and Eneya Jenkins.
It's a shame that the reality star won't be returning for another season, as she seemed like she had a lot to offer. However, it's understandable why she decided to leave.
With her departure, it is still determined whether Bravo will add another housewife to the cast to replace her or if the show will continue with the rest of the remaining members.
Diana was a welcome change of pace in the program. She injected the show with a glitzy, global edge and was always ready for a good time. Fan support for her will be felt deeply. Luckily, we can still follow her on social media to see what she's up to.
This is not the first time a housewife has left the franchise; just recently, Lisa Rinna announced her departure on Bravo's hit reality show, indicating that she had decided to do so.
After carefully examining her options and existing obligations, Rinna and Bravo decided she would not return to "RHOBH" because her contract had expired at the conclusion of the previous season.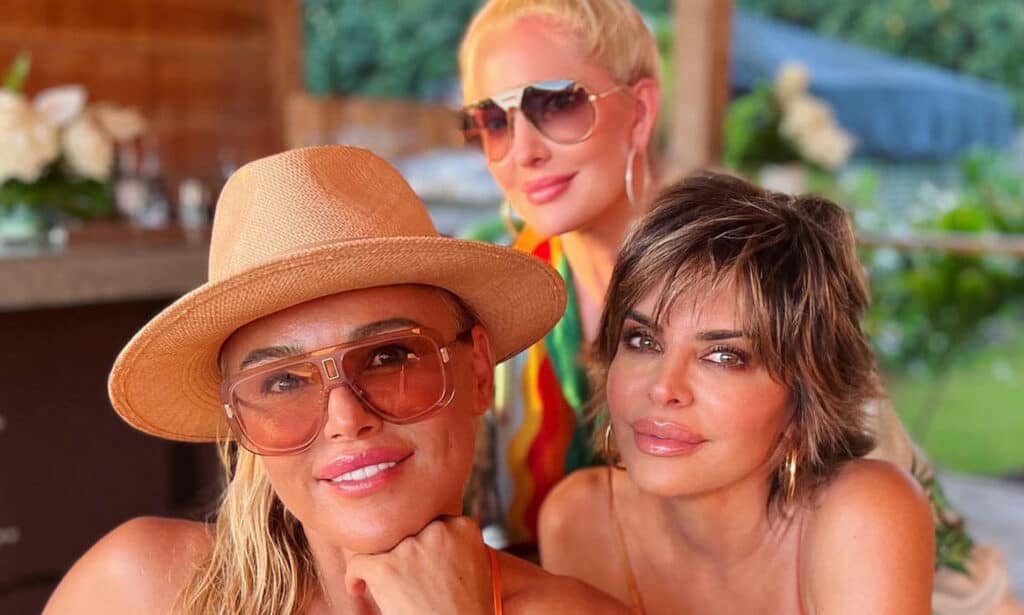 Both of their exits come after we previously reported that there had been multiple rumors about them, alongside Erika Jayne, that they won't be asked to return to "RHOBH" for season 13 because they have already been dismissed.
It seems like Jayne is the last person remaining in the said rumor. It's unclear why she's still in the program, but it's clear that she's committed to it and is not ready to leave just yet. But let's see.
Reactions to Diana Jenkins' "RHOBH" Departure: Why She Quit After One Season
Lisa Rinna FIRED, Jen shah sentenced to 6,5 YEARS IN JAIL, Diana Jenkins FIRED, Vanderpump Rules TRAILER DROP, RHUGT EX Wives Club S2 ANNOUNCED.

All of this happed in the first 10 days of 2023. pic.twitter.com/A7WTztTKHu

— Baby Gorgeous 🍬 (@MBersnak) January 9, 2023