The split comes as a surprise to many, as the couple seemed to be going strong.
The "Real Housewives of Orange County" star Shannon Beador and her longtime boyfriend, John Janssen, have called it quits after nearly four years.
The pair met through mutual friends and began dating in 2019. However, it seems like the relationship has run its course. This news surprises many, as Shannon and John seem to be very happy together. 
They were often seen attending red-carpet events and taking vacations together. Shannon even introduced John to her children, who seemed to adore him. So, what led to the downfall of this seemingly perfect relationship?
Beador chose to discuss their breakup in an exclusive interview with PEOPLE, disclosing shocking details, particularly concerning the final days of their relationship, and claiming that she "was blindsided by the breakup."
In fact, they split up a month ago, and Janssen made the decision to end their relationship in late November, a week after season 17 of "RHOC" had ended production.
"All I can do is repeat in my head what he said to me while we were filming," the real housewife began. "We were in a great place. But seven days later, when the cameras were down, it was a completely different story. He told me he was done with the relationship. And to hear what he said to me then was absolutely devastating."
She even claimed to have never loved anybody more than him and expressed optimism that he would commit to being by her side for the rest of her life.
"I wanted it to work out. I've never loved anyone like I've loved John. But clearly, he didn't feel the same way," the Bravolebrity continued. "I was hopeful we could find a way forward. But being around one another only made it harder for both of us."
Additionally, it was disclosed that the ex-couple no longer follows one another on social media and hasn't seen one another since. The television star then described how she spent the most recent holiday season alone.
"The holidays were very, very difficult," she remarked. "I couldn't believe he wasn't here, and there would be days I would just cry myself to sleep. But it's a new year, and I'm ready for a fresh start."
In order to get the perspective and healing necessary to begin this new chapter of her life from a place of serenity, Beador said at the conclusion of her statement that she would travel to the Golden Door health and wellness retreat in Escondido, California.
She visited the exact location in 2016 when her marriage to her ex-husband David Beador was in trouble. The couple finally split a year later after 17 years of marriage.
On the other hand, Janssen also sent a statement to the same outlet regarding their breakup, expressing his sadness about it and how much he loved Shannon.
"I have loved her more deeply than any woman in my life. She's one of a kind; so funny and generous and full of life and adventurous. We have a connection that's unlike anything I've ever had."
However, for him, it doesn't follow that they were meant to be together for the rest of their lives just because he feels he would never meet another person like her in his whole life.
"The last thing I wanted to do is hurt Shannon, but I do think I did the right thing for the both of us," he added. "We're two people who love each other very much, but love is not always enough."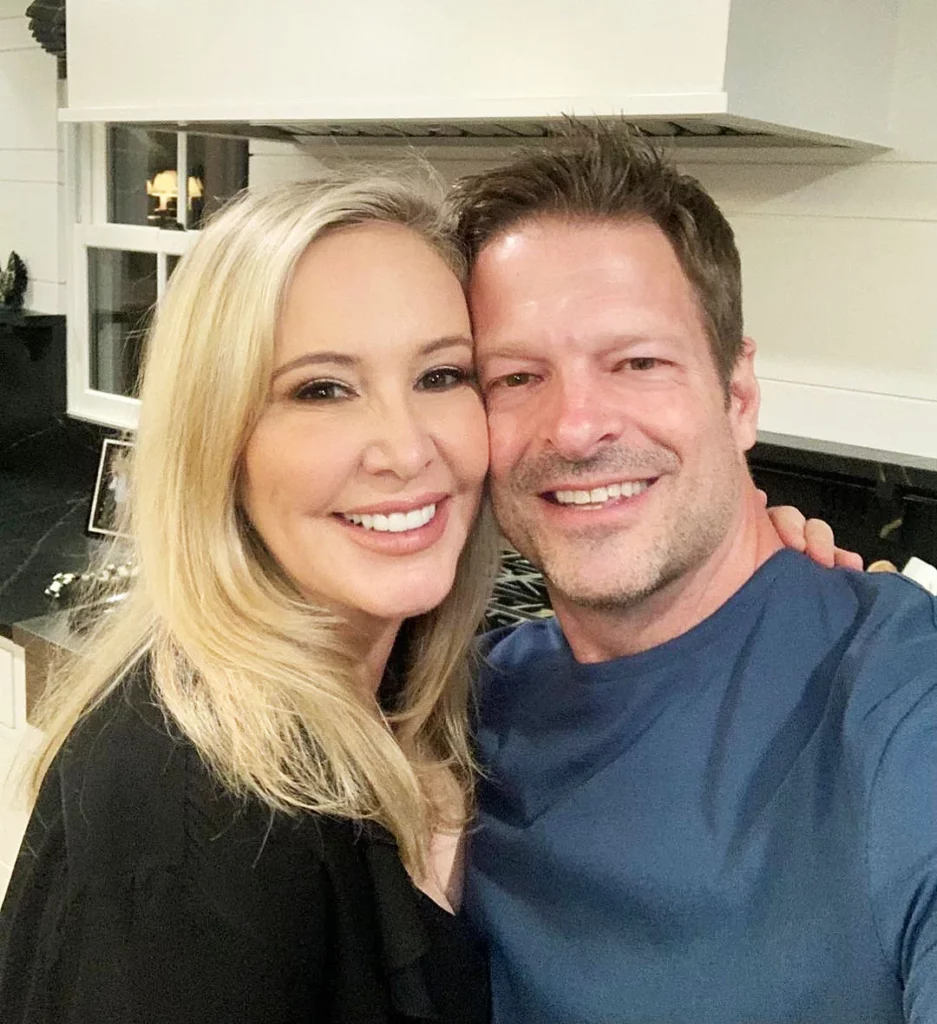 "And while I know Shannon sees it as I've said things to her I never meant, I hope she'll be able to see that there's no bad person here. It's two really good people who couldn't make it work."
Beador further talked about their split on Thursday in a separate interview, this time with "Jeff Lewis Live," and it is clear that she is heartbroken by their unexpected breakup.
She began by expressing her gratitude to her closest friends for forcing her to go out recently since she had a great time and wasn't sure how she would have handled things if she had stayed at home.
"I don't want to start to cry, but yesterday was a really hard day for me, and I couldn't stop crying," the TV personality stated. "My relationship, of course, is always a topic of what's going on. So at the end of the season, we did film a dinner to summarize, let's just put a button on where [we stood] in your relationship."
"It was great. John and I filmed together, and it was great. I got teary-eyed with the words that he was saying, and I thought, 'God, we are gonna get there.'"
She added with a trembling voice: "I just thought whatever the next step is, we're gonna take it. I remember tearing up, and I remember saying very kind things to him … I hate this."
Lewis tried to make the real housewife feel better by expressing optimism that they would get back together, but she rejected the notion, emphasizing that it was over because she had never gone this long without speaking to John—the last time she spoke to him was at the beginning of December—so it was "big deal."
It's always sad to see a couple break up when a long-term relationship ends, but sometimes it's for the best. We wish Beador all the best during this difficult time. Bravo is scheduled to air the season 17 debut of "The Real Housewives of Orange County" later this year.
Reactions to The Shocking Revelations Surrounding Shannon Beador and John Janssen's Split