Her decision not to sit down for an interview is a risky move that could backfire on her.
Jen Shah, one of the stars of the reality show "The Real Housewives of Salt Lake City," has refused to sit down for an interview with Andy Cohen. And the fact that she even teased about doing a one-on-one interview with him before backing out surprised some people.
All of the housewives from the different cities where the show is situated have been interviewed by Cohen, the host of the well-liked Bravo TV program "Watch What Happens Live," making Shah a no-exception for this.
However, the Bravo executive and real housewife had a disagreement in terms of the contract between them before doing the interview, something the latter revealed and explained on social media, giving fans of the show the real reason why she decided to back out.
Her statement began with the title "OFFICIAL STATEMENT FROM JEN SHAH REGARDING 1:1 WITH ANDY COHEN & BRAVO." The post has no accompanying caption, and comments have been turned off.
"On January 6th, I stood before Judge Stein and asked him to see me not as a fictionalized character, but as the real Jen Shah," her statement reads. "I am now at a point, legally, emotionally, and mentally, where I can answer some questions and provide a few unknown details about my case. I want and need to share these critical facts. I owe it to those that love and support me to hear the truth."
"I will not be doing the 1:1 with Andy Cohen and Bravo because of their unwillingness to remove contractual provisions that would allow the network to legally make misinterpretations of me and my story, relating to any and all topics prior to and during the course of my participation."
The reality star went on to claim that this particular one-on-one interview was not covered under her "RHOSLC" reality television contract and that she made a vow to her family and to herself not to let this aspect of her life be "sensationalized or inaccurately conveyed."
In order to avoid having her reputation tarnished by outright falsehoods and misinterpretations, Shah said in her closing remarks that she would prefer to remain silent until she is able to tell her story truthfully.
She also mentioned that she would be the one to speak and that the public would hear from her, as she would soon share her experience and this difficult time in her life.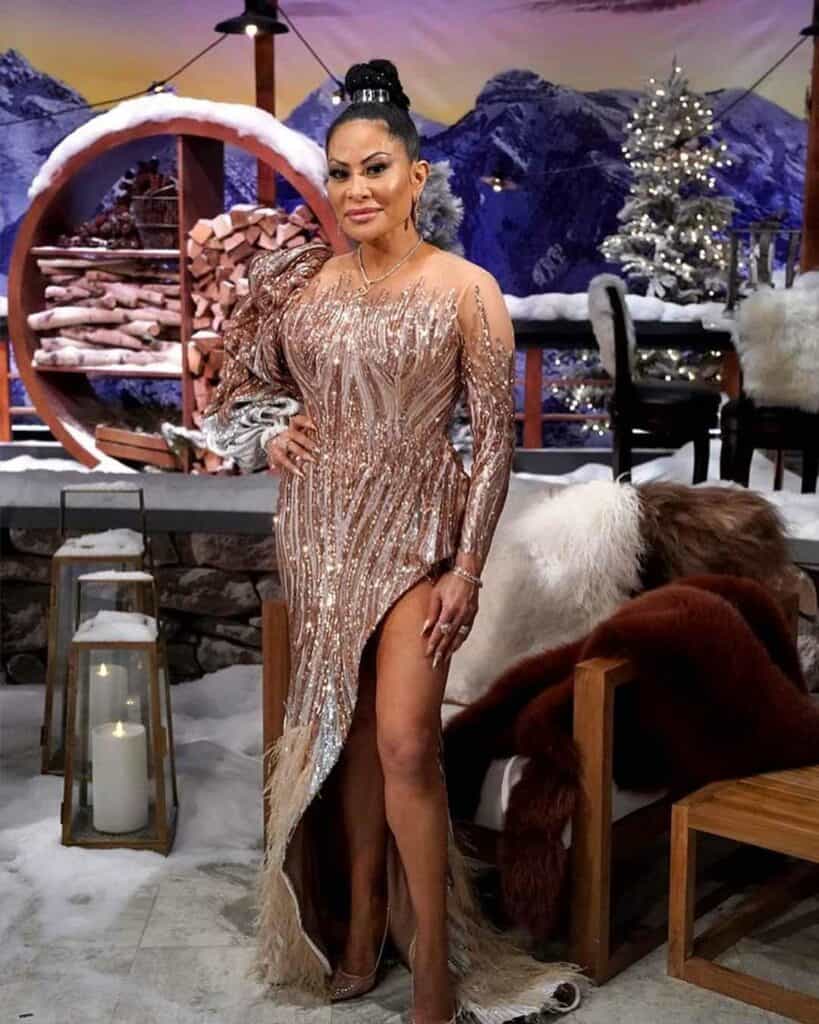 According to information shared on Instagram by the user @realhousewivesfranchise, Shah attended a dress rehearsal where it was reported that the Bravolebrity seemingly confirmed she would have an interview with the Bravo executive. But obviously, things didn't go as planned now.
As we previously reported, Jen Shah has recently been sentenced to six and a half years in federal prison for charges of conspiring to conduct wire fraud for her participation in a telemarketing scheme.
She received sentencing from U.S. District Judge Sidney H. Stein for being the brain behind a vast operation that preyed on those who were frequently technologically illiterate with the least financial resources. 
If you remember, the entrepreneur amended her plea to guilty in July 2022 in Manhattan federal court after she initially pleaded not guilty in response to the said charges. 
Moreover, the soon-to-be inmate has been caught up in a major fashion faux pas – owning fake designer bags and jewelry. It was found out following her court-ordered forfeiture of them as part of her plea deal.
Shah's refusal to participate in Cohen's interview is notable, as most of the housewives are more than happy to appear in it. In fact, many see it as an opportunity to promote themselves and their businesses or set any records straight and tell what really happened behind a specific drama or problem.
The tv personality's reluctance to agree to an interview with him, given how quiet she has been about the allegations against her, is understandable. It would be wiser to forego the interview completely than to run the chance of saying something that would jeopardize her case.
Reactions to The Real Housewife Who Backs Out: Jen Shah Rejects Andy Cohen Interview
Jen Shah still acting like the viewers are clamoring for her to share her truth and she just can't do a sit down with Andy because Bravo will do her dirty in the edit… pic.twitter.com/p8eerAG0Bj

— bravo by betches (@bravobybetches) January 20, 2023
I'm ecstatic that @Andy will not be doing the 1 on 1. But, it repulses me that some outlet will, and pander to her delusions and lies. And, most likely, pay her a bunch of money to do it. You are a monster @TheRealJenShah and deserve to slide into nothingness. #RHOSLC

— THEgreeneyedbaddie (@greenidbaddie) January 20, 2023