Will the new rumored housewife be a good fit and addition for the upcoming season?
A new housewife is reportedly joining the group of "Real Housewives of Beverly Hills" for season 13. Both the show's viewers and people who are unfamiliar with the franchise have expressed their excitement over this.
The well-known gossip website DeuxMoi is where this news first surfaced. The rumor was conveyed over the mail by a person going by the alias Housewife Whisperer, and the message's subject is "New #RHOBH wife."
Ayda Field, a Turkish-American actress who has hosted several reality and competitive shows in her career, is the rumored housewife alongside a former supermodel whose identity has yet to be revealed. This has people thrilled, in addition to the fact that the popular reality show will have a new face.
Ayda would be an excellent addition to the cast of "The Real Housewives of Beverly Hills" as she is a successful woman in her own right and is also married to a very successful man. She has been married to Robbie Williams, who is a singer, for more than ten years, and the couple has four children together.
The British television program "Loose Women," where she frequently participates as a panelist, and the British version of "The X Factor," which she co-hosted with her husband Robbie, are just a couple of the reality and competitive programs she has presented.
Moreover, the actress' film and movie series credits include "Days of Our Lives," "Blue Collar TV," "Eve," "Studio 60 on the Sunset Strip," "Back to You," "Season One," "Fresh Meat," and "Paranoid."
The "Real Housewives of Beverly Hills" would benefit significantly from having Ayda as a cast member, and the program would indeed become more exciting with her star power.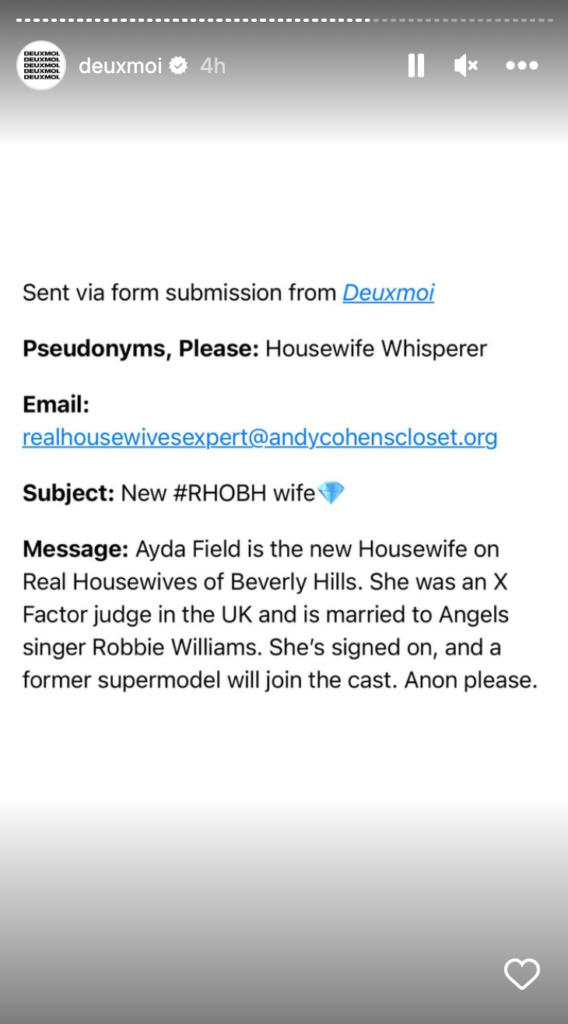 In addition, with more renown and recognition than the majority of the other women, Field's joining the cast is bound to upend things. Her flair for humor and willingness to speak her opinion will also undoubtedly spice up the already dramatic show.
This news comes after Lisa Rinna and Diana Jenkins both announced their departure from the hit reality show, with Rinna leaving the show after eight seasons and Jenkins after only one season.
The reason behind Rinna's exit is that she did not find the show airing enjoyable since her storyline wasn't as "two-sidedly" as she would have liked, while Jenkins revealed that she was going through a high-risk pregnancy where her doctor advised her to bed rest.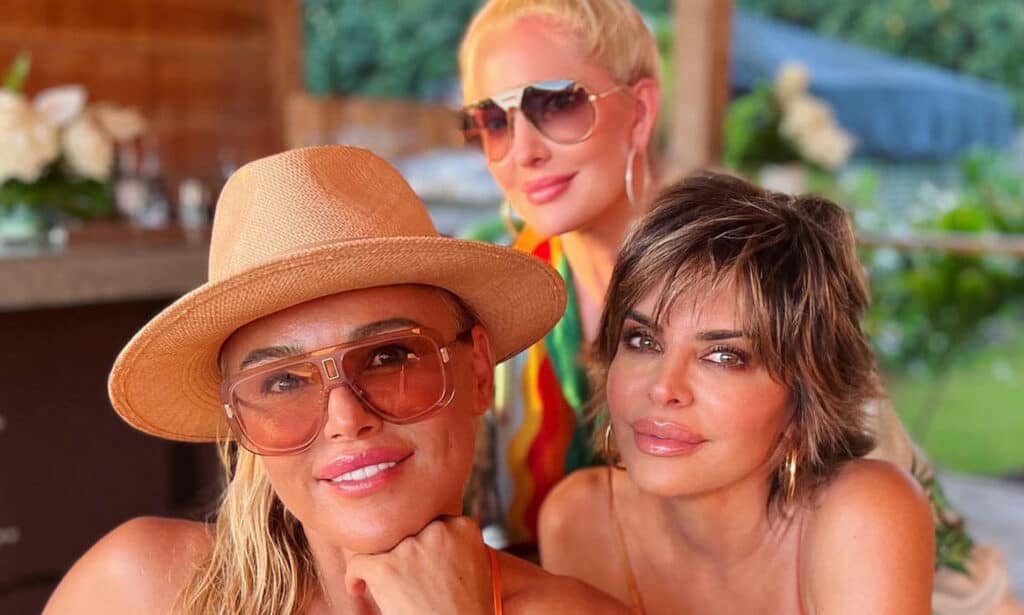 As a matter of fact, both of their exits come after we previously reported that there had been multiple rumors about them, alongside Erika Jayne, that they won't be asked to return to "RHOBH" for season 13 because they have already been dismissed.
It seems like Jayne is the last person remaining in the said rumor. It's unclear why she's still in the program, but it's clear that she's committed to it and is not ready to leave just yet. It would also appear as though Ayda and the former supermodel took their spot.
Fans of "RHOBH" undoubtedly anticipate the actress's participation in season 13. Therefore, her arrival on the Bravo program is something to be pleased about, regardless of your opinion of reality TV. She will be a housewife unlike any other, thanks to her skill, humor, and insider knowledge of the entertainment business.
Reactions to The New Housewife On The Block: Rumors Are Flying About The New Addition To "RHOBH"
If Ayda Field (one of Crystal Kung Minkoff's 14 friends) joins #RHOBH can you imagine how much celebrity-obsessed Dorit will gag over access to Robbie Williams? Not to mention PK!

— Noiresque 🌹 ✊🏽🇵🇬🇺🇦🐨 (@FemmeNoiresque) January 20, 2023