This serves as an important reminder for people in positions of power to use their platform to call out injustice and promote equality.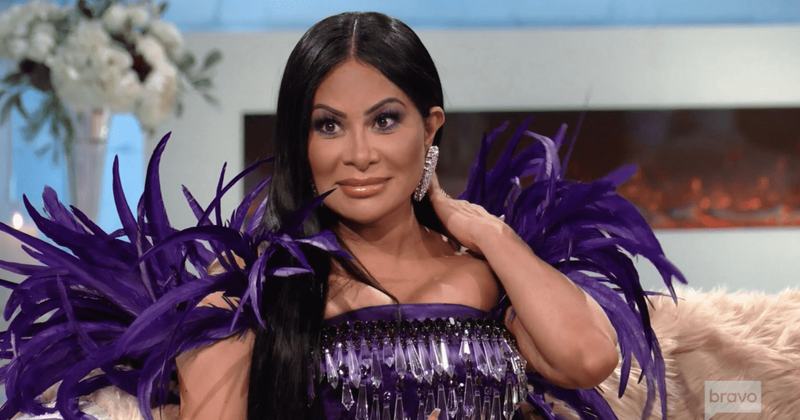 In response to the salon owner being spotted posing for a photo with a "White Lives Matter" supporter and even talking with the man during her own fashion show, Shah turned to Twitter to post a "Black Lives Matter" tweet and captioned it with an "RHOSLC" hashtag.
As we previously reported, people attending Katsanevas' fashion exhibition in Salt Lake City on Monday immediately spotted the real housewife hanging out with a man sporting the "White Lives Matter" shirt. The interaction between them was also caught in a photo now circulating online.
Not only that, but Katsanevas also took a photo with him and posted it on her Instagram story. Simon Shaner is the name of the identified individual after she tagged him. Fans of the hit reality program immediately expressed their disappointment on social media.
Additionally, the Bravolebrity is reportedly attempting to exclude all black models from the fashion show due to the beauticians supposedly not understanding how to "do black people's hair," according to a source obtained by Instagram user Mr. Housewives.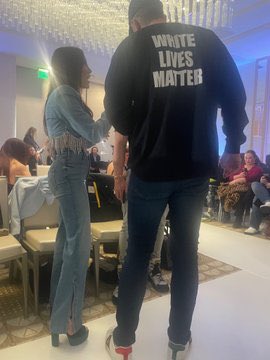 A black model is even seen in a video sitting alone in the corner while the other models and beauticians are seated nearby. However, it was all alleged, so perhaps there is a reason behind this one.
Shah's criticism of Angie for supporting "White Lives Matter" coincides with a growing spotlight on racial injustice and police brutality in the United States. Nationwide demonstrations and calls for reform have been spurred by the deaths of George Floyd, Breonna Taylor, and Ahmaud Arbery.
Numerous prominent personalities and celebrities have shown support for the Black Lives Matter movement in the aftermath of these murders. However, Katsanevas has faced criticism for her support of the competing "White Lives Matter" campaign.
If you recall, the Bravo network also fired some of its reality stars because of racism; one of those was their fellow "RHOSLC" star, Jennie Nguyen, when her Facebook postings from 2020 started to reappear on social media.
At that time, her Facebook postings that resurfaced were her re-shared posts and uploads of a slew of photographs and memes during the Black Lives Matter marches. "BLM Thugs" and "Violent Gangs" were among the slogans used in memes and images shared by the former housewife.
Shah and K's opinions on the "Black Lives Matter" movement are obviously quite different from one another. Shah has every right to criticize K for her conduct since she has earned her disapproval. Hopefully, this will spark a conversation between the two women, enabling them to comprehend one another's viewpoints better.
In addition, Shah's call-out of Katsanevas is a powerful reminder that racism and bigotry have no place in our society. Shah's brave words serve as a reminder that we all have a responsibility to stand up against hate in any form.
The television personality hasn't spoken out publicly about the image or the controversy it stirred up as of this writing.
Reactions to "RHOSLC" Jen Shah Calls Out Angie Katsanevas For Her "White Lives Matter" Stance