Oh boy, she knew even before the receipts.
The joke that Ariana Madix told before "Scandoval" has a whole new meaning. In a scene cut from "Vanderpump Rules," Madix joked that she was in a relationship with Tom Sandoval, her boyfriend at the time, and Raquel Leviss.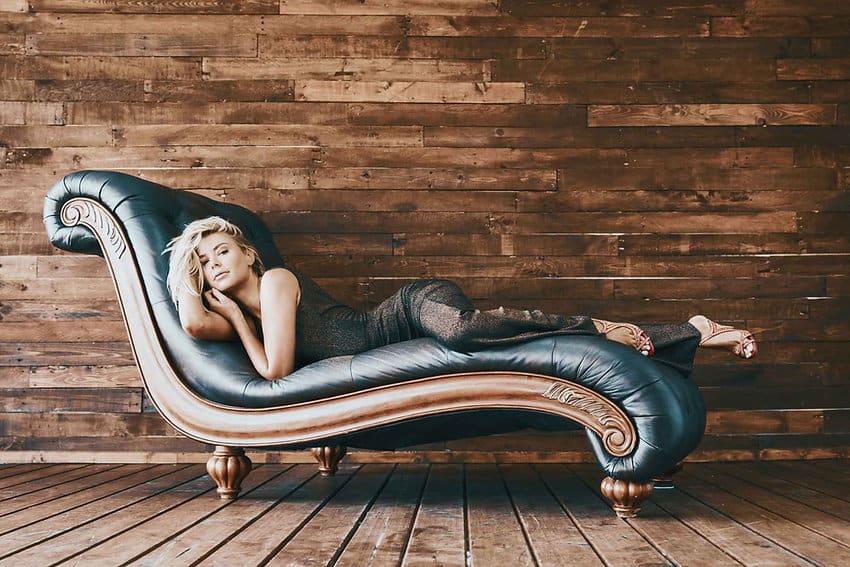 Before Sandoval's affair with Leviss, which went on for months, became public, this moment took place. In the clip, Sandoval and Leviss wore swimsuits while Madix was in a hot tub without a top.
With what we know now, it's a crazy video because it shows all three of them taking pictures together in a hot tub before Raquel tells Tom that these pictures must stay on his phone and can't be shown to anyone else. Ariana's response is pretty eye-opening: "It looks like we're in a throuple." 
After she said that, Tom and Raquel didn't do anything, but the timing of this scene was pretty shocking. The clip, taken off the show before, was shot in August of last year in Mexico, where they all went to Scheana Shay's wedding.
Some people on Twitter say he couldn't take his eyes off Raquel in the hot tub, while another noted that it was beyond gross. As we all know, Ariana discovered that some of what she said was true. 
Ariana found sexual texts between Tom and Raquel, and Tom and Raquel had been hiding their affair by using code names on each other's phones. In another cut scene, Leviss praised Sandoval for helping her at her beauty event.
It was like the best support system in the world," Leviss said of Sandoval's contest support to Madix, Scheana Shay, and Sandoval.
Fans now know that Sandoval and Leviss kissed before the cut scenes, which started their months-long relationship. Sandoval said on the "Howie Mandel Does Stuff" Podcast that he and Leviss are good friends and are not putting any label on their relationship.
Sandoval said, "We're also just kind of taking a break," He added that his friendship with Leviss doesn't have any perks right now. Madix, on the other hand, is now with exercise trainer Daniel Wai. The two have been casually dating for a month since they met at a wedding in Mexico. They were seen getting close at Coachella.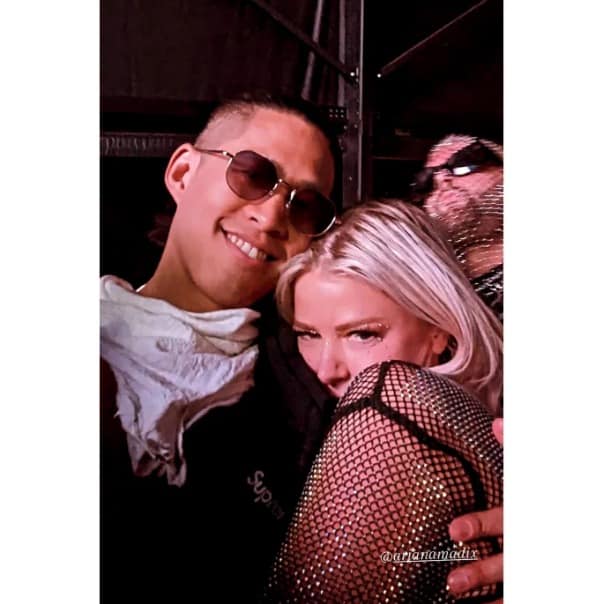 Last month, Madix was seen dancing and having fun in Oaxaca, Mexico. That's where she met Wai, and the two really hit it off. Madix had already planned to go to the wedding before she found out last month that her ex-boyfriend, Tom Sandoval, had been cheating on her with Raquel Leviss.
After the wedding, Wai posted a video on Instagram saying, "What a great time in Mexico! Beautiful weekend with great friends! Thanks to @laurenb33 and @chef_michael_jenkins for getting together so many great people. It was great to see old friends and make new ones!!"
Saturday was the second day of the annual music event in Indio, California, and the "Vanderpump Rules" star and her crew had a lot of things to do. But the fitness trainer was invited to the party and was seen talking to the TV star.