Even professionals feel something when kissing other stars.
George Clooney and Julia Roberts, two of the world's most charismatic individuals, have more romantic rapport onscreen than most real-life couples. According to the actors, however, more than kissing on set is needed.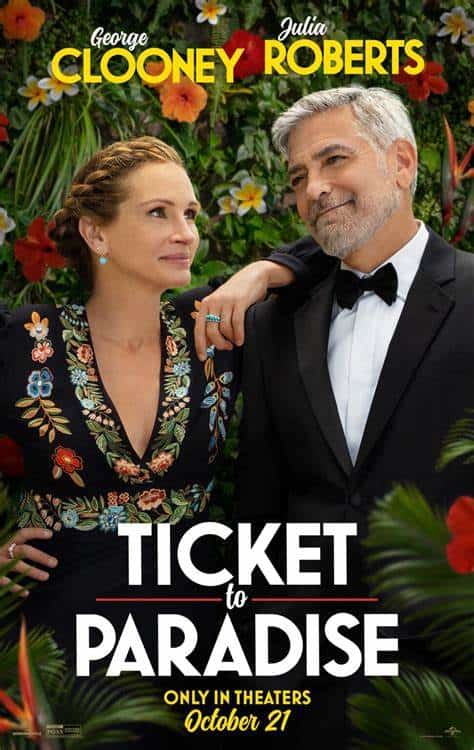 On October 10, 2022, the two fictitious lovers discussed returning to the big screen as divorced parents in the film "Ticket to Paradise." George Clooney and Julia Roberts are frequent real-time co-stars and close companions. The actors reprise their roles in "Ticket to Paradise," a new romantic comedy directed by Ol Parker.
During filming, the couple had to lock lips frequently. Amal Clooney, Clooney's wife, had a hilarious reaction to the kissing sequences. Not for the first time do Clooney and Roberts share the screen in "Ticket to Paradise" since the first time the two actors played opposite was in Steven Soderbergh's "Ocean's Eleven" from 2001.
The duo reunited the following year for Clooney's directorial debut, "Confessions of a Dangerous Mind," and again in 2004 for "Ocean's Twelve." "Money Monster" was Clooney and Roberts' only film between that film and "Ticket to Paradise."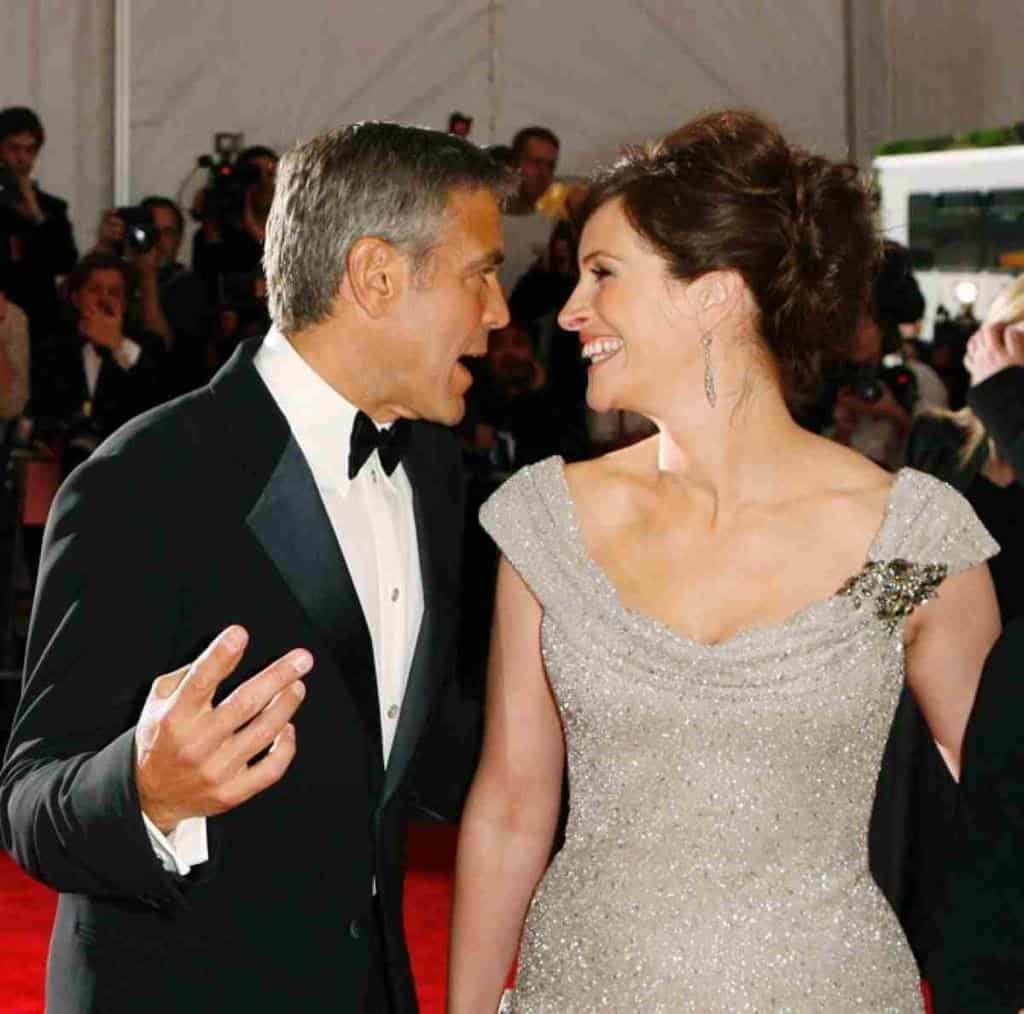 In the thriller, the two Oscar-winning actors portrayed a financial television program host and his producer, who become hostages. Jodie Foster directed this film; however, "Ticket to Paradise" is expected to be considerably shorter than Clooney and Roberts' previous collaboration.
Clooney and Roberts discuss their friendship, careers, and new film in a lengthy interview. Early on, Clooney reveals that the director called out his actual moves during one of his first kissing sequences, and in the case of Ticket to Paradise. However, Amal Clooney had something to say. 
"And we kiss here. But I'm not going to give away the store," Clooney told the Times. "I told my wife, 'It took 80 takes.' She was like, 'What the hell?'"
Roberts joked that the kissing sequences required 79 takes of laughter, followed by a single take of kissing. "Well, we had to get it right," Clooney said. Roberts recently shared, "It's like kissing your best friend." 
"Ticket to Paradise" represents the return of both stars to romantic comedies after decades away. In the 1996 film "One Fine Day," Clooney has only attempted the genre once, co-starring Michelle Pfeiffer. However, he was willing to return if Roberts also joined.
She has starred in numerous successful romantic comedies, including "Pretty Woman," "Notting Hill," and "My Best Friend's Wedding." However, the actor clarified that her absence does not reflect a lack of interest or willingness.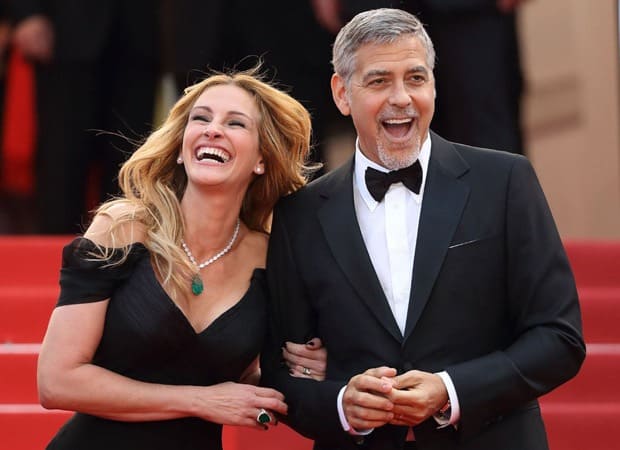 Roberts told the New York Times that people often misinterpret the length of time since her last romantic comedy as her lack of desire to make one. "I would do it if I had read something that I thought was as well-written as Notting Hill or as amusing as My Best Friend's Wedding, and they were nonexistent before."
Hoda Kotb asked Clooney and Roberts if it was awkward to kiss a "dear, dear friend." Clooney responded, "I mean, it was the first day they came to visit," Roberts continued. "It's like, 'Papa, gosh, Auntie Juju.' It's like—'Get 'em out, get 'em out!'" 
"Ticket to Paradise" is the first romantic comedy in which Clooney and Roberts have co-starred. However, it is their sixth film together. When inquired if they laughed while kissing, Roberts responded, "It's absurd. It is like kissing your closest friend." Clooney responded, "Well, thanks for that. Are you aware that I was named Sexiest Man Alive twice?"