The series has become a cultural touchstone and has inspired a new generation of crime drama fans.
As "Criminal Minds" makes a spectacular comeback to television, fans of the adored procedural drama are in for a thrilling treat. "Criminal Minds: Evolution" reunites the BAU team in a relentless hunt for their most cunning antagonist yet, a little under three years after its series conclusion in February 2020.
The agents are up against a serial killer who used the pandemic shutdown to his advantage by carefully assembling a network of other murders. This malicious site has become operational with the world reopening and needs the BAU's whole focus.
The chance to once again play supervisory special agent David Rossi was an unexpected and treasured gift for series actor Joe Mantegna, who expressed his thanks in an interview with Showbiz Cheat Sheet, saying, "To be given the treat of the blessing of getting another run around a track with it has been great."
Soon after the series finale of "Criminal Minds" aired, rumors about a renewal started to spread. But after "And In the End," the moving season 15 finale, it appeared that "Criminal Minds" had come to an end. 
"I didn't know [the revival] was going to happen. None of us [knew]. When the show ended two and a half years ago, our feeling was, OK, I guess this is it. Time well spent," the actor explained.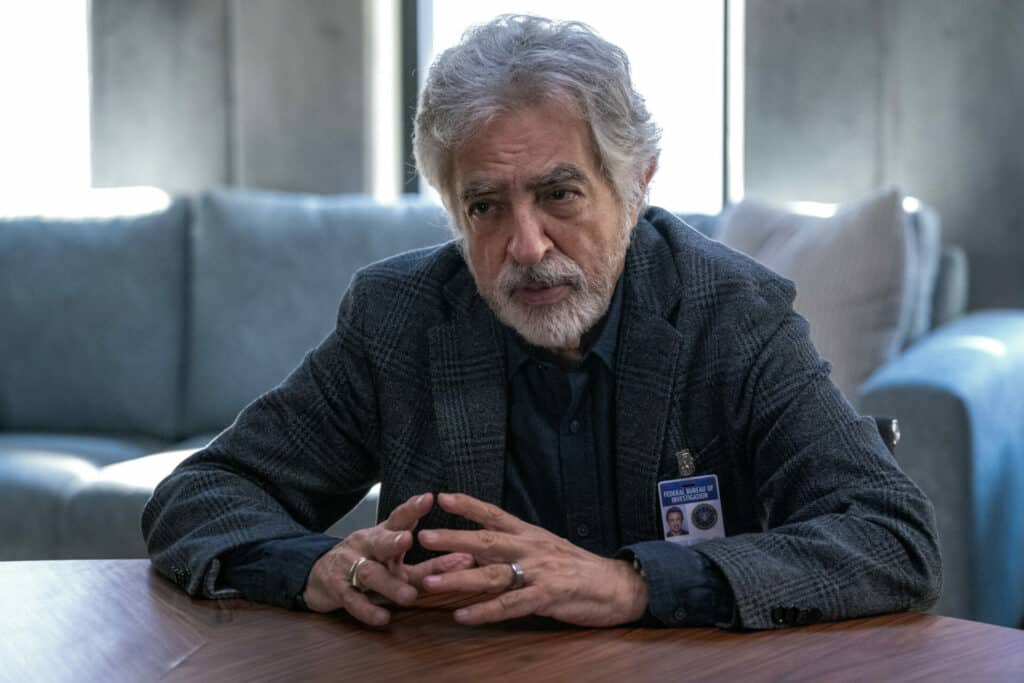 "Look, I've been in this business for many, many years, and so I know what it's like that sometimes you just got to lay something down and move on to the next," he added.
Nevertheless, when presented with the opportunity to return to the BAU, Mantegna didn't hesitate as he remarked, "I'm ready for it." While "Criminal Minds: Evolution" retains much of the essence that fans loved in the original series, it brings a fresh twist. 
The revival will follow one complex case over the course of 10 episodes rather than presenting a different case in each episode like the original did. Additionally, it dives more deeply into the agents' private lives, giving a more complete picture of their personalities.
Referring to the show's title, Mantegna emphasized, "I really think it is an evolution. I really think it's taking it, what was a very successful show that told good stories, I think we are taking it to another level which has been rewarding as an actor to do."
Even the individual characters have undergone a change. In the season's first episode, when viewers see Rossi again, they will discover him in a dark place, juggling a problematic case with personal problems.
Mantegna views this as a realistic journey for his character, stating, "Life isn't perfect. Why should it be perfect for these particular people and this particular individual, David Rossi, specifically? And so my feeling is it's not a matter of how knocked down he is, but how soon or in what capacity is it going to get up, you know? And that's the journey that he's he's initially on when we join the show again."
Although David Rossi is a made-up character, Mantegna acknowledges that there are many similarities between himself and the committed FBI agent. Over the course of the more than ten years he played Rossi, the actor, who is himself of Italian-American heritage, purposefully incorporated "personal aspects of who I am" into the character. 
"I think I purposely embraced much of who I am in the character right from the jump," he emphasized. "I was given some early advice that was wise in that respect of if you get a character that you might do for many, many years, that kind of TV series, try to bring in a lot of aspects of who you are to it because then you have things to draw upon."
"Hopefully, I've learned things from doing this role, and then hopefully, this character has absorbed aspects of who I am. And that's what creates, hopefully, a character that people find interesting and want to see as part of this show."