She's caught in a fashion fiasco.
After making an impulsive purchase, we've all felt the ache of regret, but when you're a wealthy celebrity, the stakes might be significantly greater. Using a $2,000 hoodie as a teaching tool, country music superstar Carrie Underwood discovered a pricey life lesson.
Underwood's understandable sorrow illuminates the familiar feeling of buyer's remorse, even if most of us can only dream of being able to afford the high-end designer clothing and Louboutin shoes that the country superstar so casually flaunts.
After winning Season 4 of American Idol in 2005, Underwood gained notoriety and became a significant figure in country music and other genres. The exceptional musician has made a name for herself in the music business by releasing eight studio albums, a greatest hits album, and a remarkable collection of 29 hit singles.
In addition to her musical accomplishments, Underwood is the youngest person ever admitted into the legendary Grand Ole Opry and has won eight Grammy Awards. By 2022, the singer boasts an estimated net worth of $140 million.
While a significant portion of her fortune stems from album sales and concert revenues, the multi-talented star has also ventured into endorsement deals, clothing lines, and collaborations, including a successful nail polish collection with Nicole by OPI.
Her expansive 400-acre home, which she shares with her husband, former pro hockey player Mike Fisher, and their two boys, Isaiah and Jacob, serves as the focal point of her private life. Still, Underwood occasionally makes poor financial decisions despite her enormous riches and ability to splurge. 
In an interview with Glamour, she candidly shared an anecdote about an expensive sweatshirt she inadvertently acquired. The outlet recalled her early days of fame and asked Underwood about her first significant purchase. 
She chuckled as she recounted the story, saying, "My first stupid purchase was an accident. I was in Paris and went into one of those big, name-brand, fancy-schmancy designers, and I picked up a sweatshirt."
It appears that Underwood could not grasp the hefty price tag, maybe displaying her inconsistent contempt for numerical information. The famous country singer even acknowledged that she had only worn the sweatshirt twice and was perplexed as to why it had cost her such a significant amount of money.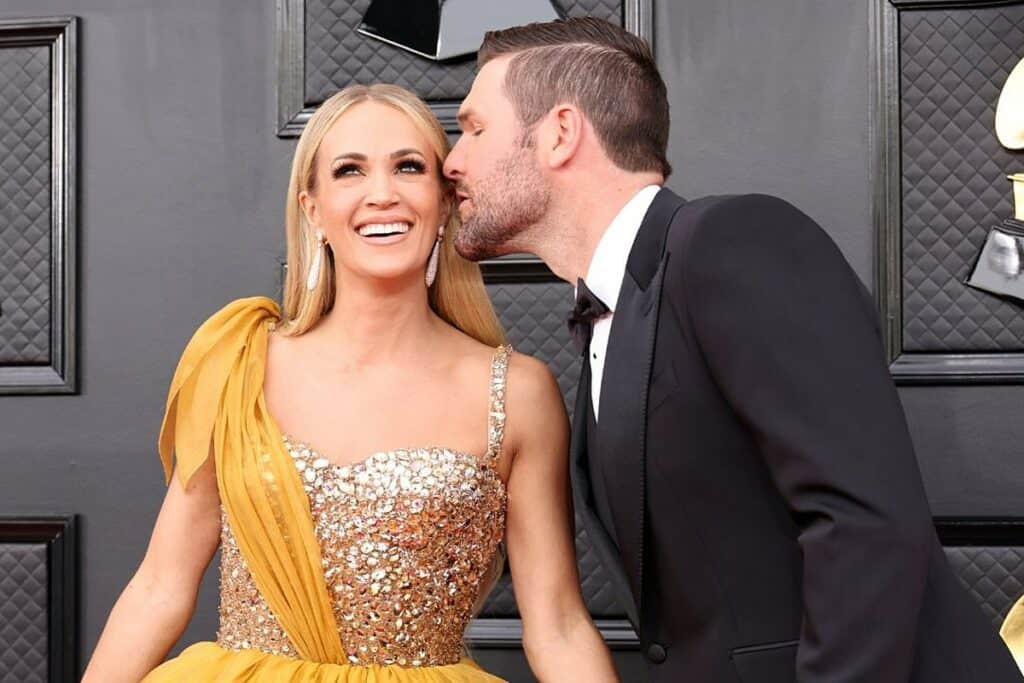 Fortunately, Underwood has the luxury of avoiding unintentional purchases from expensive designers thanks to her present status as a fashion celebrity. In partnership with Dick's Sporting Goods, she debuted her own apparel brand, Calia by Carrie, in 2015.
Leggings, tees, swimsuits, and hoodies are among the variety of sports apparel that the business offers. Although the cost of the Calia by Carrie sweatshirts ranges from $50 to $75, they are much more reasonably priced.
Underwood has managed to stay grounded and loyal to her roots, despite the numerous incredible benefits that celebrity frequently provides, such as having a washer and dryer in one's closet. Despite her affluence, she actively participates in menial home tasks and, like any parent, relies on her children to get her up in the morning. She even declined the chance to fly on a private aircraft in her early days of fame, demonstrating her modesty and down-to-earth demeanor.
Although Underwood's unintentional $2,000 hoodie purchase warns of the sometimes dangers of reckless buying, it also highlights her relatability and capacity for comedy. Underwood's blunder is a sympathetic reminder that even the wealthiest among us have their fair share of buyer's remorse as she enthralls listeners with her seductive voice and consistent presence in the music business.