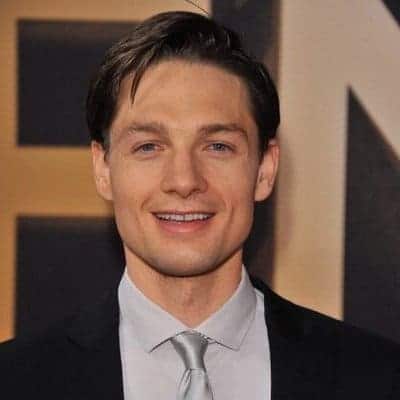 Gregory Edward Smith is a writer, director, and actor from Canada. Smith is best known for portraying Alan Abernathy in Small Soldiers, Ephram Brown on The WB television series Everwood, and Dov Epstein on the ABC or Global police drama series Rookie Blue. (1)
Facts About Gregory Smith
| | |
| --- | --- |
| Nationality | Canadian |
| Estimate Net Worth | $1.7 million |
| Religion | NA |
| Zodiac Sign | Cancer |
| Birthplace | Toronto |
| Birthday | July 6, 1983 |
Gregory Smith's Appearance (Height, Hair, Eyes & More)
| | |
| --- | --- |
| Height | 1.79 m |
| Weight | 58 kg |
| Hair Color | Brown |
| Eye Color | Brown |
| Body Type | Fit |
| Sexual Orientation | Straight |
Gregory Smith's Net Worth
Gregory Edward Smith is an actor who has shown up in many films, product collaborations, and media advertisements due to his acting talent and sense of humor. His prominent media presence earned him $1.7 million. (2) Gregory Edward Smith is a very wealthy man.
Gregory Smith's Early Life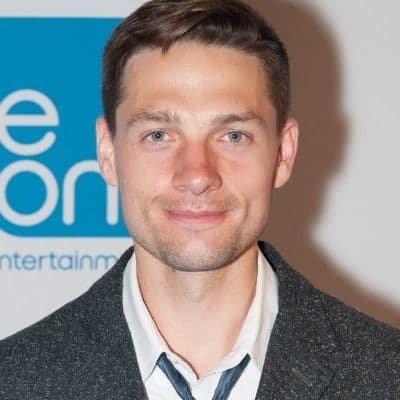 Gregory was born in Toronto, Ontario, the son of Terrea, an American teacher, and Maurice Smith, a low-budget film producer originally from the United Kingdom. (3) Smith's mother appeared in several of his father's films during the 1980s. Smith has two brothers and a sister, including fellow actor Douglas Smith. Despite his media celebrity and wealth, Gregory Edward Smith prefers to keep his information private. It is understandable for Gregory Edward Smith to want to keep family information confidential. This may provide them with a sense of security. Other information includes whether or not he has siblings and how he remembers his childhood.
Gregory Smith's Wife and Family Life
Greg married  Canadian actress and model Taylor McKay on August 18, 2018. Both of them welcomed their first child, a son, in 2021.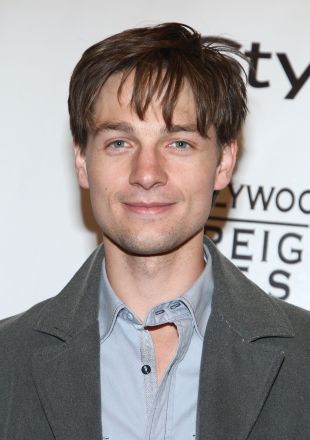 Smith began acting at the age of fourteen months, appearing in a Tide television commercial and store catalogs. Following his appearance in the children's film Andre in 1994, he starred in the 1995 direct-to-video release Leapin' Leprechauns! Spellbreaker: Secret of the Leprechauns, released in 1996. Smith also appeared in Harriet the Spy in 1996, opposite Michelle Trachtenberg. Smith went on to star in another direct-to-video film, Shadow Zone: My Teacher Ate My Homework, and three 1998 films: Krippendorf's Tribe, in which he played one of the title character's children, The Climb, a drama starring John Hurt, and Small Soldiers, for which he won an award as a Young Artist Award for Best Performance in a Feature Film Leading Young Actor in 1999.
Greg appeared in the Mel Gibson-led The Patriot in 2000, outlaw Jim Younger in the western American Outlaws in 2001, was featured in the short-lived 2001 CBS drama series Kate Brasher and was channeled in a lead role on The WB Television Network show, Everwood, which became a success and ran from 2002 to June 2006. The Independent Weekly called his position on the show "one of the best portrayals of a thoughtful, alienated teenager on television." Smith won a Young Artist Award in 2003 for Best Performance in a TV Series Leading Young Actor for this role.[4] During the filming of Everwood, Smith owned a home in Park City, Utah.
Greg appeared in the comedy-drama film Kids in America, which had a regional release in the United States in 2005. Smith had the most extended on-screen kiss with Stephanie Sherrin during the film, which lasted nearly six minutes. He also appeared as Greg in Zenon. Greg next appeared in the independent film drama Nearing Grace, which had a limited theatrical release on October 13, 2006; in the film, he plays Henry Nearing, a high school senior in the 1970s, alongside Ashley Johnson and Jordana Brewster. The News & Observer described Smith's character as "self-deluded" and "perpetually brow-furrowing." At the same time, The Seattle Times said Smith was "likable," and HeraldNet said a "better movie will make a star."
Smith played Max Stanton in The Seeker: The Dark is Rising in 2007. Smith next appeared in the period romance Closing the Ring, directed by Richard Attenborough, as Christopher Plummer's young character, Young Jack, and the thriller Boot Camp, co-starring Mila Kunis. Smith produced the direct-to-DVD film Wieners in 2008 and appeared as a guest on the series Eli Stone. Smith emerged as Officer Dov Epstein in the television series Rookie Blue. On June 24, 2010, the series debuted on ABC and Global TV in Canada. He also directed five episodes in his television directing debut. Jim Sheridan cast him on March 18, 2010, for his 2011 thriller film Dream House, which was shot in Toronto. In an independent film, Hobo with a Shotgun, he played Slick, a sadistic psychopath. (4)
Gregory Smith, retrieved from https://www.empireonline.com/people/gregory-smith/
GREGORY SMITH NET WORTH, retrieved from https://www.idolnetworth.com/gregory-smith-net-worth-148715
Gregory Smith, retrieved from https://www.imdb.com/name/nm0808376/

Gregory Smith (actor), retrieved from https://en.wikipedia.org/wiki/Gregory_Smith_(actor)