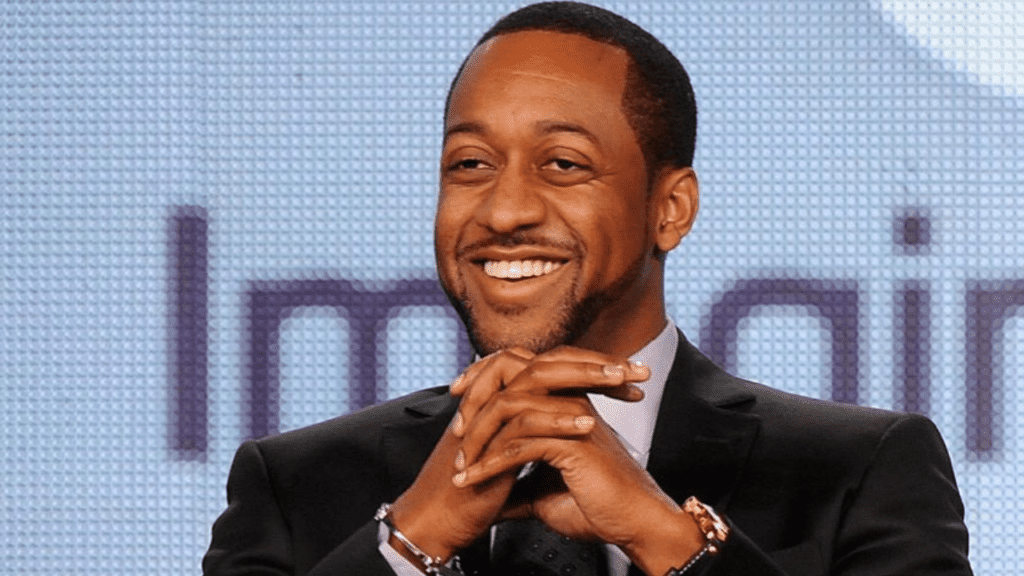 Jaleel Ahmad White, who played Steve Urkel, is an actor, writer, and producer from the United States. He was cast as Steve Urkel on the sitcom Family Matters in 1989. The character was intended to be a one-time guest appearance on the show, but he became an instant hit with audiences, and White was promoted to a regular cast member.(1)
| | |
| --- | --- |
| Nationality | American |
| Estimate Net Worth | $8 million |
| Religion | NA |
| Zodiac Sign | Sagittarius |
| Birthplace | Culver City, California |
| Birthday | November 27, 1976 |
Steve Urkel's Appearance (Height, Hair, Eyes & More)
| | |
| --- | --- |
| Height | 5 feet 11 inches |
| Weight | 79 kg |
| Hair Color | Black |
| Eye Color | Dark Brown |
| Body Type | Fit |
| Sexual Orientation | Straight |
Jaleel White is an $8 million net worth American actor and screenwriter. (2) White is best known for his role as Steve Urkel on the hit sitcom "Family Matters," which aired from 1989 to 1998. Originally intended to be a one-time appearance, Steve Urkel became a cultural phenomenon, coining the phrase "Did I do that?" Jaleel went on to appear in 204 of the 215 episodes of the show. Jaleel earned $180,000 per episode, or about $4 million per season, at his peak on the show. After adjusting for inflation equates to $300,000 per episode today, or roughly $7 million per season.
Jaleel was born in Culver City, California, the one and only child of dentist Michael White and homemaker Gail White. His mother eventually became his manager. (3)
White graduated from UCLA in 2001 after attending John Marshall Fundamental High School in Pasadena, California, and South Pasadena High School. White began acting as a child on the advice of his preschool teacher. At the age of three, he began working in television commercials. White appeared in a commercial for Jell-O pudding pops alongside Bill Cosby.
Steve Urkel's Wife and Family Life
In the early 1990s, White dated actress Christine Lakin from the TGIF show Step by Step. White and ex-girlfriend Bridget Hardy have one daughter, Samaya, who was born in 2009.
After beginning Jaleel's career at three, White's first television role was a guest appearance on The Jeffersons in 1984. Later, he tried out for the role of Rudy Huxtable on The Cosby Show. According to White, Jaleel was cast in the role of a male character that was later taken by Keshia Knight Pulliam when Bill Cosby decided to model his television family after his real-life family. The following year, Jaleel was cast in the CBS sitcom Charlie and Company as the son of Flip Wilson and Gladys Knight. The show was conceived as CBS' response to the highly rated Cosby Show.
Unlike The Cosby Show, Charlie and Company did not catch on with audiences and was canceled in May 1986. In 1987, Jaleel guest starred on Mr. Belvedere and appeared in the pilot episode of Good Morning, Miss Bliss. White appeared as a supporting character in Cadets, a sitcom starring Soleil Moon Frye, in 1988. On September 25, 1988, ABC aired the pilot episode as part of a preview special. However, the network did not pick up the series. During the 1980s, he also appeared in a few episodes of NBC's One to Grow On. White appeared in the NBC television film Camp Cucamonga. The cast members are Sherman Hemsley, Jennifer Aniston, and Brian Robbins. Other child actors from the time include Chad Allen, Candace Cameron, Danica McKellar, Josh Saviano, and Breckin Meyer.
White began his most famous role, Steve Urkel, on Family Matters when he was 12. The part was intended to be a one-time guest appearance, but the character proved popular enough that White was given a full-time starring role. He also played several Urkel family members, including his alter ego Stefan Urquelle and Myrtle Urkel. During the peak of Urkel's popularity, the character was promoted with breakfast cereal and an Urkel doll. In addition to starring in the series, Jaleel wrote several episodes, including one at the age of 19, which was the year's highest-rated episode. The show was a staple of ABC's TGIF lineup and one of the longest-running sitcoms with a predominantly male cast.
White was cast as the original English voice of the popular video game character Sonic the Hedgehog in 1993. He was the voice of Sonic the Hedgehog in all of the DiC-produced animated series, including Adventures of Sonic the Hedgehog and the Christmas special, Sonic Christmas Blast. In Underground, White played Sonic's brother and sister, Manic and Sonia. When Sonic X was released in 2003, White did not reprise his role as Sonic. (4)
Jaleel White, retrieved from https://www.imdb.com/name/nm0924918/
Jaleel White Net Worth, retrieved from https://www.celebritynetworth.com/richest-celebrities/actors/jaleel-white-net-worth/
Jaleel White retrieved from https://biographymask.com/jaleel-white/

Jaleel White, retrieved from https://en.wikipedia.org/wiki/Jaleel_White