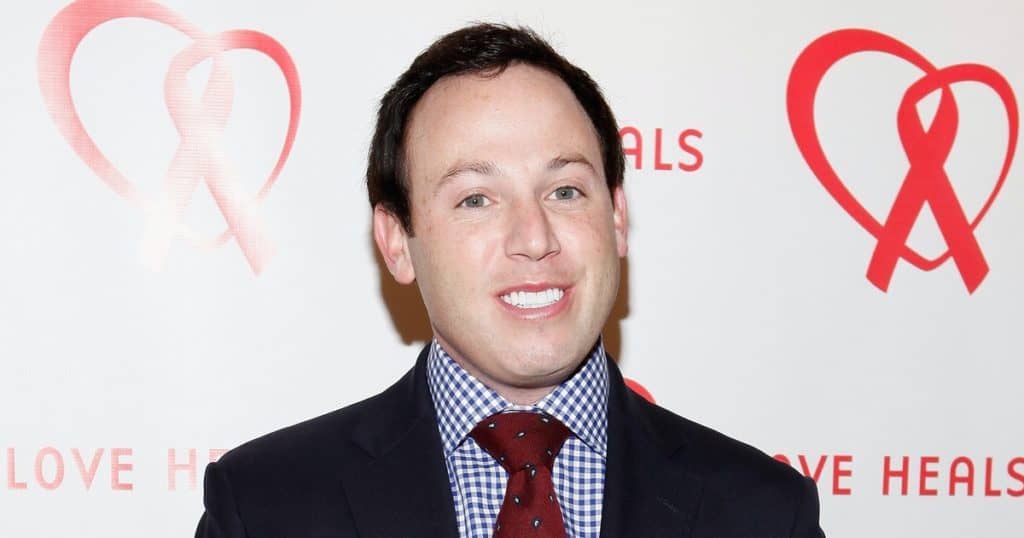 Michael Lorber, a former attorney who is now a broker, made his debut on Bravo in the very first season of Million Dollar Listing New York in 2012 as one of the three original sales moguls. After then, Michael became famous as a result of his work in the luxury real estate market. Michael is also well-known for his work in the field of philanthropy. Among his many other charitable endeavors, he serves as director of Love Heals and the MGH Cancer Center Leadership Council. Additionally, he is a member of the Board of Overseers at Children's Hospital Boston.
Michael and two other top-performing brokers at Douglas Elliman Real Estate created The SLS Team at the company in the fall of 2014. Michael is a member of the team. Michael Lorber, whose father is the legendary real estate mogul Howard Lorber, was quoted as saying to The Daily Dish at the time, "We're only a year into it and it's one of the top teams at the corporation right now." "There are already two more brokers working with us; the business is expanding rapidly. We've just been really busy."
Michael Lorber's Net Worth
In 2021, Michael Lorber is a well-known reality television personality and real estate broker in the United States. He has an estimated net worth of $10 million. Michael Lorber started his journey toward a profession in real estate at a young age, when he was just a child, by accompanying his father to open houses and other real estate-related events. Michael was born on Long Island.
His wealth is also increasing from his work as a broker and lawyer.
Michael Lorber's Early Life
Michael Lorber is 42 years old. He was born in United States on October 3, 1979.  Michael was raised by his parents, Howard and Thea.
His early years were spent cultivating a lifelong interest in property investing. Open houses were a tradition that the two of them had when he was younger. His father, Howard Lorber, is currently the President and Chief Executive Officer of the holding firm Vector Group Ltd. In addition to this, he serves as the Chairman of Douglas Elliman, which is a subsidiary of Vector and the most successful residential real estate brokerage in the New York metropolitan area, with 4,000 brokers as of the end of the year 2014. (and an additional 300 in Florida). In addition, the senior Lorber is the chairman of the board for the quick-service restaurant company Nathan's Famous. It was in May of 2010 when he was appointed to his position on the Board of Directors of Borders Group Inc. Additionally, his father was a senior economic consultant to Donald Trump's presidential campaign in 2016, when the latter was running for office.
There is not a lot of information available on how many siblings he has, however on his father's side of the family, he has both an aunt and an uncle. He has two cousins and one nephew on that same side of his family. Unfortunately, his grandma Celia Benrubi Lorber passed away on September 13th, 2011.
Michael Lorber's Education
Michael Lorber was born and raised on the South Shore of Long Island, and he received his Bachelor of Science degree in Real Estate and Finance from the esteemed Babson College in Wellesley, Massachusetts. He furthered his education by earning a law degree from the Benjamin N. Cardozo School of Law and a master's degree in real estate from New York University. Both institutions are located in New York. As a real estate attorney who was responsible for closing deals for hundreds of millions of dollars, he was compelled to pursue his true passion and started working with Douglas Elliman in the year 2006. Over his time as a student, he dedicated his time to work for Donald Trump during the summers.
Michael Lorber's Boyfriend and Family Life
 

 

 

View this post on Instagram

 

 
According to a number of news sources, Michael Lorber is reportedly not in a relationship at the present time. On the other side, he is frequently seen with Jeffrey Goldmuntz, who works as a Director of Merchandising for Men's at Christian Dior Couture, on his Instagram profile.
In the past, Bravo compared co-star Ryan Serhant's date at Tbar Steak & Lounge with a woman whose name he couldn't seem to remember with Lorber's awkward date at Cipriani that his father, Howard Lorber, had set up with an Elliman employee. The date at Cipriani had been set up by Howard Lorber, Lorber's father (see video clip above). On the other hand, Lorber can be seen picking at his veneers, in contrast to Serhant's date, which he commands with easy conversation before whisking the woman to his home to view his snake (pet snake, of course). It was "so great to catch up," Lorber's date tells him after she had refilled his empty water glass and questioned his decision to whip out his credit card before the bill arrives at the table. The answer that Lorber provided was, "I'm always up for trying something new." I don't care as long as I'm in bed by, say, 10 o'clock."
 

 

 

View this post on Instagram

 

 
Michael made headlines last winter for something considerably scarier than the Manhattan luxury real estate market: he foiled a kidnapping scheme, which he has since described as "the worst experience of my life." The market for Manhattan luxury real estate was not the reason Michael made headlines. Michael's mobile phone rang in December 2014 with a call from an unknown number that he had previously blocked. Michael told Page Six in January that the callers "told me [his brother] Brian had been in a car accident, they'd kidnapped him, and broken his hand, and I needed to meet them with $2,000 in cash to pay for the damage to their car." "They informed me that they had his cellphone and that if I phoned him, they would shoot him in the head,"
Michael requested an assistant for help in a stealthy manner and discovered that his brother was at his workplace and not in the custody of kidnappers. This led Michael to the conclusion that the demand for a ransom was a hoax. "It tugs at one's emotions in a very profound and meaningful way. In the background, there was a lot of shouting. They are screaming at you when you are so bewildered, and it is a pretty terrifying situation. That day, I was a train disaster "he shared his thoughts with The Daily Dish. Michael was forced to discuss the incident with the FBI and the NYPD, where he discovered that he was not the only one to fall prey to the horrific hoax. "During that time period, this particular con was extremely widespread. It was affecting people from all walks of life, "he continues. "I got a lot of calls from other people who said the same thing had happened to them. I'm relieved that individuals were able to hang up and avoid experiencing that anguish as a result of talking about it."
Today, he is recognized as an authority since he has not only managed a large number of residential building and development projects, but he has also established a reputation for himself by being involved in some of the most groundbreaking and high-profile transactions of the past decade. In addition to that, he has participated in the production of the Bravo reality show titled Million Dollar Listing New York as a cast member.
Despite his hectic schedule, Michael Lorber seems to have a balanced outlook on life as he finds time to travel and spend with his loved ones. Photos of Michael traveling, experiencing new foods, and spending time with his loved ones may be found on his Instagram account.
Like on May 25, 2022, Michael is shown fishing in the Bahamas in a photo that he uploaded. He stated in the post's caption, "It seems a bit fishy to me, but I should dolphinitely scale back on the fish puns 🎣."
On October 19, 2022, he was doing a different hobby, cycling around Montreal, Quebec, with his friends, and posted a series of photos about it. "Be-leaf me…what a great trip to Montreal! Thanks for poutine up with me all these years! @cashicus @rnuckols @nathanorsman @joseluiscastro2 @andrewterner @jternermd @marcrozic @nobleblack1 🍁 🇨🇦," he captioned the post.
His most recent post was made on March 8, 2023, while he was having a fantastic time in Aspen, Colorado. Sure enough, in other photos, he was spotted skiing with his loved ones. He then wrote in the caption, "I've been very careful skiing this trip…not to worry, but thanks for Aspen."
He clearly takes pleasure in doing new things and making memories with his loved ones. Michael's commitment and enthusiasm for both work and leisure allow him to balance having a satisfying personal life with a successful job.
Million Dollar Listing New York Storyline for Michael Lorber
Michael Lorber joined "Million Dollar Listing New York" in season 1 in 2012.
Michael stated that he had been a long-time admirer of the Million Dollar Listing: Los Angeles series, and when he heard that they were casting for a New York version of the show, he decided to submit an application for the reality show. He was the only member of the cast out of the three who was cast, and he was the only one who had no previous acting experience. The arduous process of television production, which he describes as "terrible," is one of the reasons he decided to leave the show before the beginning of the second season. Despite this, he has managed to keep some of the friendships he made on the show and among the people he met at Bravo, including Andy Cohen himself, of course.
Michael Lorber, who is already a broker at Elliman and is the son of the company's chairman, Howard Lorber, stated that he made the decision to leave the show after the first season due to the fact that it did very little for his business. He claimed that a lot of the scenes in it were acted out again for the cameras. For example, scenes depicting the brokers waking up in the morning were frequently filmed in the afternoon. This was also the case with other scenes. Once, the producers requested that he enter a building while dressed for the winter season, even though it was the middle of summer, in order to get a photo that would later be incorporated to a show that had been taped a very long time ago. "It was so stupid," he said.
"Most of my clients don't watch the program," he added, noting that the majority of his sales, which are co-ops, have never been represented on "M.D.L.N.Y." because famously difficult co-op boards want nothing to do with it. "Most of my clients don't watch the show," he said. Michael continued by saying, "People do it for the fun, and they do it to become famous."
Michael reflects on his time spent on MDLNY with a positive attitude and warm feelings. "Everything about it was an adventure. I have zero regrets about participating in the show in any way. But is it something that I would want to do again? No. I don't believe it was the best move for either myself or my clients, and I certainly didn't want to make a living as a celebrity in any way, shape, or form "he elucidates for us Even though it's been over three and a half years since he left, people continue to recognize him. He replies, "Always and forever." "Just now, while I was at the premiere of The Intern, a woman approached me and asked if she could take my picture. It takes place in Starbucks and Soulcycle, as well as in public places like restaurants and open houses. They will exclaim, "Oh my God, you're from the program!" in response to your presence. When you're in that atmosphere, it's hilarious when other people put two and two together."
Michael claims that he "occasionally" watches MDLNY, although he has a close relationship with both Fredrik Eklund and Ryan Serhant, who played roles in the first season of the show alongside him. Michael reveals, "I've maintained a strong relationship with Fredrik. Both he and his husband, Derek, have visited me at my home in Nantucket, and we're planning to eat together the following week." "I just wasn't tight with Ryan, so I didn't really know him, but I ran into him a few months ago, and that's when I met his fiancee, Emilia. I never really knew Ryan. She was such a lovely person."
He is familiar with a large number of the other MDL franchise stars as well. Chris Leavitt, from the television show Million Dollar Listing Miami "has been a super close friend for many years," says Michael, who also reveals that he has gone on several European vacations with Million Dollar Listing Los Angeles star Josh Flagg — they've been friends for the last seven years — and Josh's boyfriend, Colton. "has been a super close friend for many years," says Michael. "has been a super close friend for many years." And despite the fact that current MDLNY star Luis Ortiz joined the program after Michael left it, Michael claims that he and Luis Ortiz have been acquainted over the course of the past several years. This is despite the fact that Luis Ortiz joined the show after Michael left it. Michael exclaims, "I just spent the morning catching up with Luis!"
The Bravolebrities live in a very close-knit community. Michael states, "One of my very close friends is Sonja Morgan from Real Housewives of New York." Sonja Morgan is a cast member on the Bravo television show. "She recently spent the past week staying at my place, and the two of us go on several trips together. I have a good relationship with her daughter as well." A number of years back, he and Sonja first crossed paths at a Bravo event and quickly hit it off with one another. "We've been close ever then," he continues. "She never misses one of my birthdays, and if I want to watch her show, she invites me over to her house for one of her awesome viewing parties," he said.
Michael Lorber's Appearance (Height, Hair, Eyes & More)
Height
6 ft 1 in
1.65 m
Weight
110 pounds
50 kg
Hair Color
Gray
Eye Color
Light brown
Body Type
Fit
Sexual Orientation
Unknown
Facts About Michael Lorber
| | |
| --- | --- |
| Nationality | American |
| Estimate Net Worth | $10 million |
| Religion | Unknown |
| Zodiac Sign | Libra |
| Birthplace | Long Island, New York |
| Birthday | October 3, 1979 |