Dick Cavett is an American television personality and talk show host renowned for his wit, charm, and insightful interviews. Cavett rose to prominence during the 1960s and 1970s as the host of "The Dick Cavett Show," a talk show that welcomed diverse guests from the entertainment, politics, and culture worlds. He became a beloved figure in the world of television, earning accolades for his ability to elicit candid and thought-provoking discussions from his guests.
Content of This Article
Dick Cavett's Appearance (Height, Hair, Eyes & More)
Height
5 ft 6 in

1.69 m

Weight
141 pounds

64 kg

Hair Color
Light Brown/Gray
Eye Color
Blue
Body Type
Average
Sexual Orientation
Straight
Facts About Dick Cavett
| | |
| --- | --- |
| Nationality | American |
| Estimated Net Worth | $60 million |
| Religion | Agnostic |
| Zodiac Sign | Scorpio |
| Birthplace | Gibbon, Nebraska |
| Birthday | November 19, 1936 |
Dick Cavett's Net Worth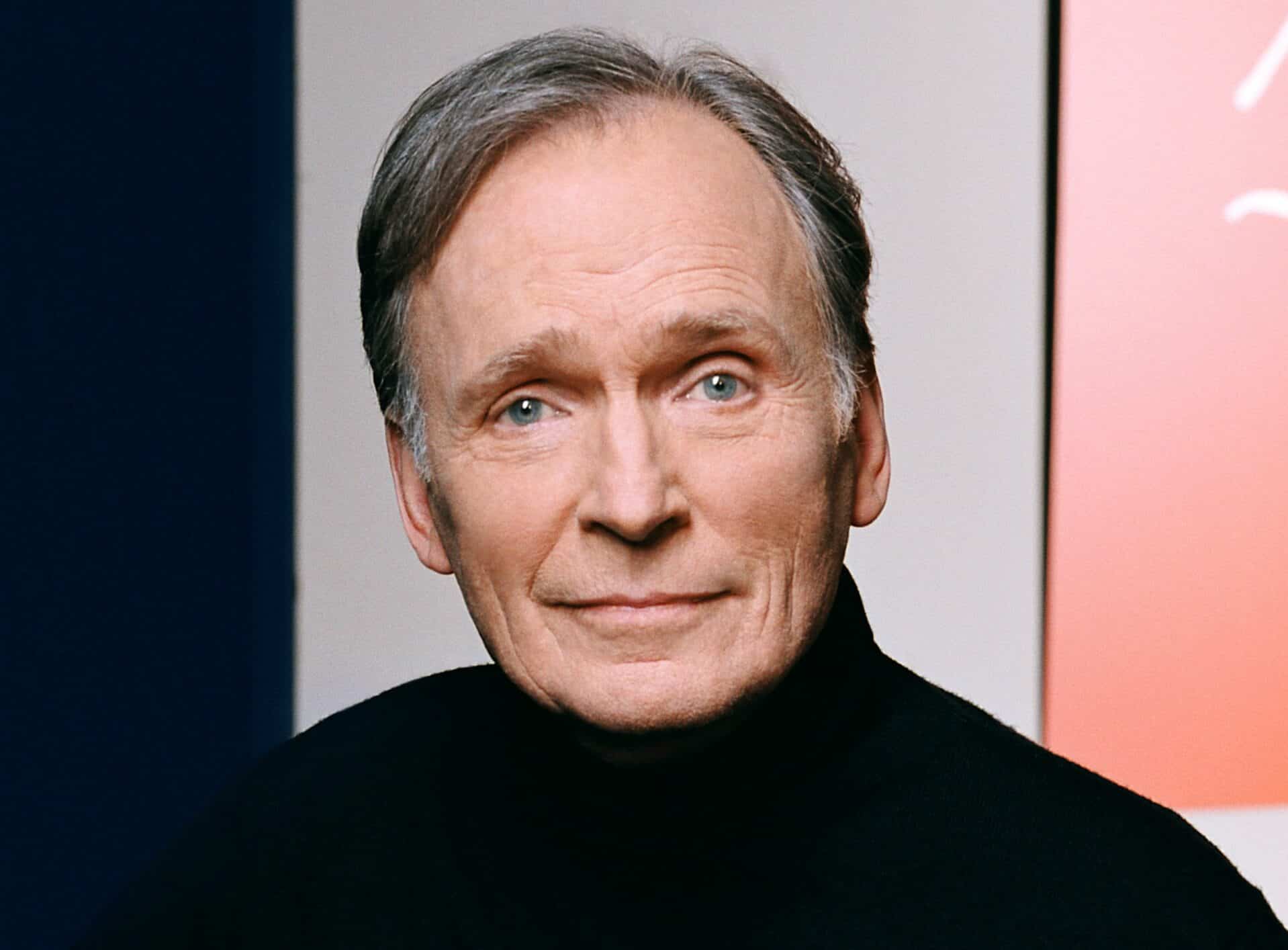 As of 2023, Dick Cavett's net worth is approximately $60 million. Most of Cavett's wealth comes from his real estate investments, especially in Montauk, a town in the Hamptons. From 1968 to 2007, he hosted "The Dick Cavett Show" in different forms. On the show, he was famous for his clever and brainy interview style, featuring various guests, including some controversial ones.
Early Life
Dick Cavett, whose real name is Richard Alva Cavett, was born on November 19, 1936, in Gibbon, Nebraska. There's some debate about the exact town of his birth. Some sources say he was born in Gibbon, where his family lived, while others claim it was Kearney, the nearest hospital. But Cavett himself has noted that Gibbon was his birthplace.
Cavett's parents, Erabel "Era" (maiden name: Richards) and Alva B. Cavett, had teacher careers. When asked about his heritage by Lucille Ball on his show, he mentioned being of Scottish, Irish, English, and possibly French descent, with a bit of German mixed in. He noted that one of his grandfathers came from England and the other from Wales. All of Cavett's grandparents lived in Grand Island, Nebraska.
His paternal grandparents were Alva A. Cavett and Gertrude Pinsch. His paternal grandfather hailed from Diller, Nebraska, and his paternal grandmother was an immigrant from Aachen, Germany, so he spoke fluent German.
On his maternal side, his grandparents were the Reverend R. R. and Etta Mae Richards. The Reverend Mr. Richards was from Carmarthen, Wales, and served as a Baptist minister in various parishes across central Nebraska.
Cavett himself describes his religious beliefs as agnostic.
Education
Dick Cavett's parents were teachers in several places, including Comstock, Gibbon, and Grand Island. He began his education journey at Wasmer Elementary School when he started kindergarten. After a few years, his parents got teaching jobs in Lincoln, Nebraska, where Cavett finished schooling. He attended Capitol, Prescott, and Irving schools before graduating from Lincoln High School.
While at Yale University, Cavett was actively involved in drama. He played in and directed dramas at the campus radio station WYBC and participated in Yale's drama productions. In his senior year, he changed from an English major to a drama major and ultimately graduated in 1958.
Before heading off to college, Cavett had some interesting gigs. He worked as a caddie at the Lincoln Country Club and started doing magic shows, earning $35 per performance with the guidance of Gene Gloye. In 1952, Cavett participated in the International Brotherhood of Magicians convention in St. Louis, Missouri, where he walked away with the Best New Performer award.
Dick Cavett's Wife and Family
While an undergraduate at Yale School of Drama, Dick Cavett crossed paths with his future wife, Caroline Nye McGeoy, who was professionally known as Carrie Nye. She hailed from Greenwood, Mississippi. After graduating, they both performed in summer theater productions in Williamstown, Massachusetts. Cavett worked at a local lumberyard for two weeks to afford an engagement ring. On June 4, 1964, they tied the knot in New York, and their marriage endured until Nye's passing in 2006.
In 2010, Cavett married author Martha Rogers in New Orleans, Louisiana. Through this marriage, Cavett gained two step-children. Initially, they lived in Montauk, New York, but as of 2019, they have been residing in Ridgefield, Connecticut.
Dick Cavett's Career
Dick Cavett landed a role in a Signal Corps film, but more acting opportunities didn't follow. In 1959, he worked as an extra on "The Phil Silvers Show," appeared in a TV remake of "Body and Soul" for the DuPont Show of the Month, and took part in "Playhouse 90" ("The Hiding Place") in 1960. While working as a typist and a mystery shopper in department stores, he briefly resurrected his magic act.
The Tonight Show
Dick Cavett worked as a copyboy (essentially a gofer) at Time magazine. One day, he came across a newspaper article about Jack Paar, the host of "The Tonight Show," expressing his concerns about his opening monologue and constant quest for new material. Inspired, Cavett wrote some jokes, placed them in a Time envelope, and headed to the RCA Building.
As luck would have it, Cavett bumped into Paar in a hallway and handed him the envelope. He then took a seat in the studio audience. During the show, Paar incorporated some of the lines Cavett provided into his performance.
After their initial encounter, Cavett was in an elevator with Paar, who invited him to provide more jokes. In just a few weeks, Cavett was officially hired, initially taking on the role of a talent coordinator. One of his notable contributions was crafting the famous line, "Here they are, Jayne Mansfield," which served as an introduction for the well-endowed actress.
Cavett stayed on as a writer for "The Tonight Show" even after Johnny Carson took over as the host. During this time, he penned a memorable quip for Carson: "Having your taste criticized by Dorothy Kilgallen is like having your clothes criticized by Emmett Kelly."
After leaving "The Tonight Show," Cavett went on to write for Jerry Lewis's talk show, which unfortunately didn't fare well. However, he received three times the pay for his work on that show.
The Dick Cavett Show
"The Dick Cavett Show" includes television programs that Dick Cavett hosted in New York between 1968 and 1995, airing on networks like ABC, PBS, USA, and CNBC. The debut daytime show boasted guests like Gore Vidal, Muhammad Ali, and Angela Lansbury.
Initially, ABC pushed Cavett to feature prominent celebrities on the show. However,  later episodes without big-name guests received higher ratings and more critical acclaim.
A successful summer replacement prime-time series, airing three times a week, paved the way for the iconic late-night talk show from December 29, 1969, to January 1, 1975. It competed directly against NBC's "The Tonight Show Starring Johnny Carson," taking over the time slot previously occupied by "The Joey Bishop Show."
Besides his customary monologue in each episode, Cavett kicked things off by reading questions written by audience members. He'd then respond with clever and witty retorts.
Cavett and Carson often had the same guests, but Cavett stood out by being open to rock and roll artists and guests from diverse backgrounds, like authors and politicians. This was somewhat unconventional for that era. The show's broad range of guests and Cavett's witty humor resonated with many viewers. This appeal allowed the show to thrive for several years, even in the face of competition from Carson's program.
Other Appearances
Dick Cavett appeared as himself in several television shows, including "The Odd Couple." He also took on the role of host for "Saturday Night Live" in 1976. Additionally, he had a cameo in Woody Allen's "Annie Hall" (1977) and portrayed himself in the film "Power Play" (1977).
In a memorable cameo in "A Nightmare on Elm Street 3: Dream Warriors" (1987), Cavett had a role in a dream sequence where he transformed into Freddy Krueger and shockingly slashed his guest, Zsa Zsa Gabor, during their interview. In Tim Burton's "Beetlejuice" (1988), Cavett made a rare appearance as a character (Delia's agent) rather than playing himself.
Cavett frequently appeared on television quizzes and game shows, including "What's My Line?" "To Tell the Truth," "Password," and the "$25,000 Pyramid." Cavett lent his voice to the HBO documentary series "Time Was." This series had episodes dedicated to each decade, from the 1920s to the 1970s. It first aired in November 1979 and continued for six months. In the early 1980s, Cavett hosted another HBO documentary series called "Remember When…". This series delved into the evolution of American culture over the years. Additionally, he hosted HBO's monthly review series called HBO Magazine.
From November 2000 to January 2002, Cavett took on the role of the narrator in a Broadway revival of "The Rocky Horror Show." He also appeared in the 2003 documentary "From the Ashes: The Life and Times of Tick Hall." This documentary explored the fire that had devastated his home in Montauk, New York, and his determined efforts to rebuild it.
In 2011, Cavett was featured as a commentator in the Robert Weide two-part documentary series "Woody Allen: A Documentary for American Masters," which was broadcast on PBS. In January 2020, Cavett appeared on "The Late Show with Stephen Colbert" to discuss his new HBO special, "Ali and Cavett: The Tales of the Tapes." During the interview, he shared insights about his career as a comedian and talk show host and his connection with Muhammad Ali.
Dick Cavett's Controversy
Dick Cavett has openly talked about his experiences with clinical depression, a condition that began to affect him during his first year at Yale University. In 1975, he reached out to Dr. Nathan Kline for treatment. Dr. Kline prescribed antidepressant medication, which, per Cavett, effectively helped him manage his depression.
In 1980, Cavett went through what he described as his most significant bout of depression. While on a Concorde flight, he suddenly started sweating and feeling extremely agitated. The plane had to be halted, and he was subsequently taken to Columbia Presbyterian Hospital in New York City, where he underwent electroconvulsive therapy as part of his treatment.
In 1997, Cavett faced a lawsuit from producer James Moskovitz, who accused him of breaching their contract by not appearing on "The Dick Cavett Show." Cavett's attorney, Melvyn Leventhal, explained that Cavett had left due to a manic-depressive episode. Eventually, the case was dropped.
Dick Cavett's Real Estate
Dick Cavett made a significant investment when he purchased an apartment in Manhattan, but his most lucrative venture was a property he acquired in the Hamptons around 50 years ago. He bought approximately 100 acres of land in Montauk, Long Island. In 2008, he sold 77 acres of this land to the US government for $18 million, and it has since become a nature preserve.
The remaining roughly 20 acres were put up for sale in June 2017 at an initial price of $65 million. This property included a home that had suffered a complete fire in 1997 but was painstakingly rebuilt to its original specifications, spanning 7,000 square feet. After several reductions in the asking price, Cavett eventually accepted an offer of $26 million for the property in October 2021.
Net Worth of Other Notable TV Hosts
Craig Ferguson's Net Worth
Craig Ferguson is a multifaceted talent, with a career spanning multiple arenas of the entertainment world. Born in Glasgow, Scotland, he initially gained recognition in the punk music scene before transitioning to comedy and acting. Ferguson's versatility and charisma led him to significant roles in television, with his most notable tenure being as the host of "The Late Late Show with Craig Ferguson." Apart from this, he has been involved in various other projects, including "Celebrity Name Game," "Join or Die with Craig Ferguson," and "The Hustler." Throughout his career, he has accumulated numerous accolades and a substantial financial legacy, with Craig Ferguson's net worth standing at approximately $30 million.
Ellen DeGeneres' Net Worth
Ellen DeGeneres, a prominent figure in the entertainment industry, is known for her roles as a comedian, actress, television host, and producer. She's lauded for her comedic prowess, advocacy for LGBTQ+ rights, and her charitable works. Her career spans from stand-up comedy to television, film, and voice acting, solidifying her as a versatile talent. DeGeneres' life and career have seen their share of triumphs and challenges, including her courageous public declaration of her sexuality in the '90s and controversies surrounding her talk show's workplace culture. Outside of her professional realm, DeGeneres, along with her wife, Portia de Rossi, has made notable moves in the real estate market. This comprehensive look into her life and career wouldn't be complete without mentioning Ellen DeGeneres' net worth, which Forbes estimated to be around $380 million in 2023.