Bryce Hall is an American social media personality. He is also a musical artist well-known for his popularity on TikTok and Instagram.
He became active on social media in 2014 on Vine. Bryce has more than eight million fans on TikTok and over four million followers on Instagram. The famous web personality was featured on the "Press Play Tour" and is a social group Sway House member with Kio Cyr and Josh Richards.
Bryce Hall's Net Worth
As of May 2022, Bryce Hall's net worth is $2 million. (1) His career as a TikTok content creator is his primary source of income.
His wealth is also increasing from his wide-ranging array of revenue sources such as social media brand collaborations, selling merchandise items, making cash from the creator fund, and other profitable endeavors.
Since Bryce Hall has a vast following on TikTok and Instagram, he earns a lot from her social media appearances. He also has many brand endorsements that his followers support throughout his career.
Related: Net worth of TikTok star Dixie D'Amelio
Bryce Hall's Early Life
How old is Bryce Hall? He is 22 years old as of this year, 2022. Bryce Hall was born on August 14, 1999. (2) He was born in Ellicott City, Maryland, United States, and was raised by his mother named, Leah.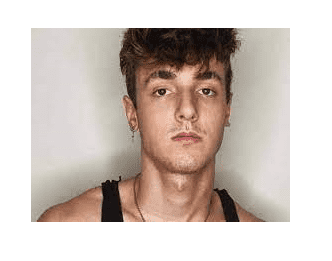 In a previous interview with People Magazine, he admitted that "As a single mom, she worked hard to raise me and has always been my number one supporter through everything — including my screw-ups."
Bryce Hall is known to be an American by nationality. He was brought up and raised in an upper-class family. The 22-year-old internet star had problems with bullies growing up and decided to begin posting on social media to escape his role in the real world.
Bryce Hall's Education
Bryce Hall attended Howard High School in Ellicott City, Md., to complete his high school education. (3) He graduated in 2016.
In a previous interview with Defl8ed, he admitted being bullied in high school. He stated, "I wasn't popular in school; I was actually kinda nerdy […] I was bullied." This is one of the reasons he started uploading content on social media to escape from his role in the real world.
TikTok fans hypothesize that his selfish interest in fashion got him into trouble. Unfortunately, Bryce has kept quiet about his high school years, and he refrained from discussing his everyday life back then for the most part. That means this theory has yet to be proven.
Bryce Hall's Girlfriend and Dating History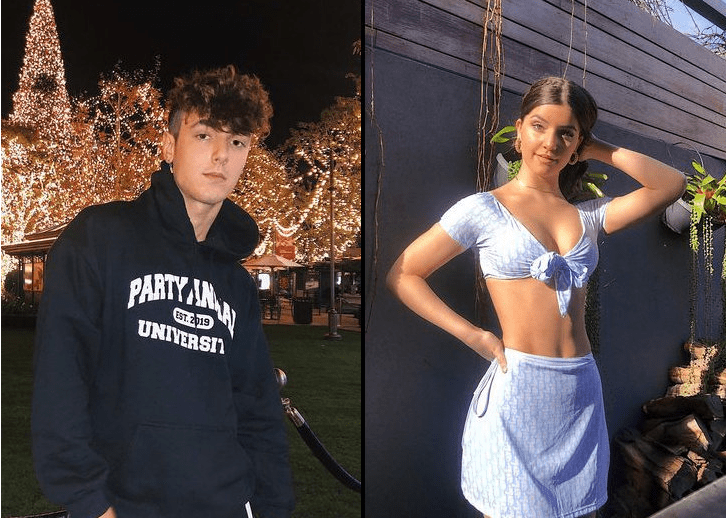 In January 2022, Bryce Hall revealed he is in a romantic relationship with Zoe Gara. (4) He introduced the lovely Australian through his YouTube upload on January 28, 2022, entitled "My Date Went Horrible."
At first, Bryce promoted a vegan drink. Then, the video transitioned into dating content. He was seen accompanied by his friend and actor Josh Richards and JRod, his cameraman. Then, around two minutes, Bryce said he was waiting for someone he had previously met in Hawaii while referring to Gara.
Upon finally meeting his girlfriend, Bryce Hall welcomes her, stating, "nice meeting you here in L.A., you Australian." He earlier revealed that he had always liked Australians and remained "super attracted" to their accent.
Bryce's new girlfriend is an aspiring model represented by Harvick Talent, a model management agency. She has more than 632,000 followers on her Instagram account.
Bryce Hall has been in relationships with Riley Hubatka (2021), Addison Rae (2020-2021), Eliza Minor (2020), Elle Danjean (2019), Sydney Vezina, and McKenzi Brooke. (5) He is rumored to have hooked up with Ari Aguirre in 2021.
Related: Net worth of TikTok star Emma Norton
Bryce Hall's Career
Bryce Hall began his career on social media through YouNow when he was just 15 years old. He started the live streaming account to make friends after being bullied in high school. Later on, Bryce joined Vine, the now-defunct video-sharing platform. In 2014, he gathered 30,000 followers by the time it was shut down.
Bryce joined Musical.ly, known as TikTok. By September 2021, he has nearly 359 million followers on the platform. The American internet celebrity is well-known for his hilarious, comedic videos, lip-synch and dance videos.
In addition, Bryce is a member of Stay House. It is a TikTok collective formed by Talent X. It features famous TikTok creators and content creators such as Josh Richards, Noah Beck, Griffin Johnson, and more. (6) At present, it is one of the most up-and-coming collaborative houses.
The social media personality launched his podcast account in 2020. It covers all things finance, entitled "Capital University."
Bryce Hall is also known as a philanthropic individual. In 2020, he donated over $30,000 to the NAACP and attended Black Lives Matter protests in Los Angeles.
Bryce Hall has also been involved in many controversies since becoming famous. In June 2020, he faced a backlash after tweeting about "straight TikTok," which was seen mocking the LGBT community. Later, he issued an apology to his followers.
On August 19, 2020, his home utility services were shut off by Mayor of Los Angeles Eric Garcetti and the Los Angeles Department of Water and Power following a violation of the city's social distancing measures during the pandemic. Bryce Hall was also featured in a documentary "Jawline" in 2019 that details the start of his career and his legal troubles with his former manager, Michael Weist.
As of September 2021, the 22-year-old TikTok star has more than 21 million followers on the platform. Besides, he has 3.63 million YouTube subscribers. On Instagram, he gathered 7.9 million followers and 1.4 million followers on Twitter.
Interesting Facts About Bryce Hall
Bryce Hall was born on August 14, 1999. Hence, he is 22 years old as of May 2022.
Bryce Hall is popularly known as @brycehall on TikTok.
Bryce Hall had a relationship with TikTok star Addison Rae.
Bryce Hall's girlfriend is Zoe Gara, an Australian model.
Bryce Hall took on YouTuber Austin McBroom in the YouTube vs. TikTok match. (7) He lost the fight.
Bryce Hall's Appearance (Height, Hair, Eyes & More)
| | |
| --- | --- |
| Height | 5 ft 8 in |
| Weight | 54 kg |
| Hair Color | Black |
| Eye Color | Brown |
| Body Type | Fit |
| Sexual Orientation | Straight |
Facts About Bryce Hall
| | |
| --- | --- |
| Nationality | American |
| Estimate Net Worth | $2 million |
| Religion | Christianity |
| Zodiac Sign | Leo |
| Birthplace | Ellicott City, Maryland, United States |
| Birthday | August 14, 1997 |
Net Worth of Other Notable TikTok Stars
Brittany Jade's Net Worth
Brittany Jade Szabo, better known by her online alias Brittany Jade, is a TikTok star, social media influencer, and content creator renowned for her engaging content centered around marriage, motherhood, self-love, and, particularly, her sobriety journey. With her authentic approach, she has amassed a significant following, boasting 2.1 million followers and over 81 million likes on TikTok, and has a notable presence on Instagram and YouTube as well. Born on April 11, 1989, in Oceanside, United States, the 33-year-old Aries is a married mother of three who shares slices of her family life with her audience. Her openness about her sobriety has inspired many, contributing to her fame and establishing her as a role model for others facing similar challenges. Brittany Jade's net worth, which stands at 1.2 million dollars as of 2022, reflects her success as an influencer and the fruits of her various brand collaborations and sponsorships.
Bear Bailey's Net Worth
Bear Bailey, an American TikTok sensation and singer, has found fame through his captivating song covers performed at a gas station, which have become a viral sensation on the platform. With a TikTok following of 2.28 million, his videos have reached over eight million views, showcasing his powerful voice and endearing personality to a broad audience. Known by his handle @bearbailey1, Bear, whose real name is James Bailey, balances his social media stardom with his roles as a husband and father. Despite not divulging much about his early life or education, Bear Bailey's passion for singing has been evident since childhood, a dream he pursued earnestly through his TikTok presence. His career has seen a remarkable trajectory, with his covers at the Super Serve gas station in Louisiana leading to a record deal and the release of his debut single, "Put Your Heart On My Tab." Alongside social media earnings, Bailey's diverse income streams from brand collaborations and original music contribute to his financial success. Reflecting his multi-faceted career and growing popularity across various platforms, Bear Bailey's net worth is estimated at $1 million.