Dawn Farmer is a British TikTok star who reviews American snacks. She is known for her inspiring thoughts about American snacks. The 23-year-old beauty is a popular international social media sensation favored by many TikTok fans.
She started uploading videos on TikTok during the COVID-19 pandemic. As a pre-school teacher, she was sad and isolated during the lockdown due to the pandemic. Then, she decided to join the social media app TikTok under the name @dawnfarmer.
Dawn Farmer's Net Worth
As of June 2022, Dawn Farmer's net worth is 1 million. (1) Her career as a TikTok content creator is her primary source of income.
Her wealth also increases from her massive revenue sources, such as social media brand collaborations and making cash from the creator fund. Since Dawn Farmer has a considerable following on TikTok and Instagram, she earns a lot from her social media appearances.
Dawn also revealed in her LinkedIn account that she recently got hired by Connected2 as their social media marketing manager.
Related: Net worth of TikTok star Izzy Tube
Dawn Farmer's Early Life
How old is Dawn Farmer? Dawn Farmer is 23 years old as of this year, 2022. Dawn was born on May 3, 1999. (2) She was born in York, England, and was raised by her parents.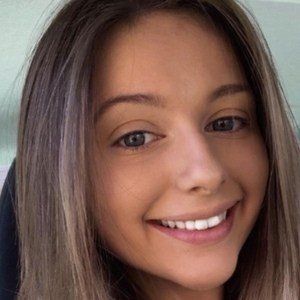 Dawn Farmer's zodiac sign is Taurus. Her religion isn't known as of this time. Dawn sometimes features her sister Georgia on TikTok, where they try different kinds of American snacks.
Dawn Farmer's Education
Dawn Farmer attended York St. John University. (3) She completed her Bachelor's degree in Education in 2020 in the said educational institution.
However, she hasn't disclosed specific details about her other educational background. In other words, there is no available source of information on where she finished her high school education.
Dawn Farmer's Boyfriend and Dating History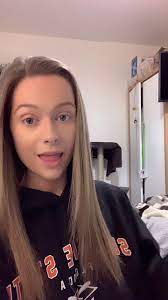 Dawn Farmer is currently single. She doesn't have a boyfriend. Simply put, she prefers to focus on her work for now.
Dawn is incredibly well-known, so her fans want to know more about her past relationships. However, she hasn't revealed anything about her dating history.
Related: Net worth of TikTok star George the Monkey
Dawn Farmer's Career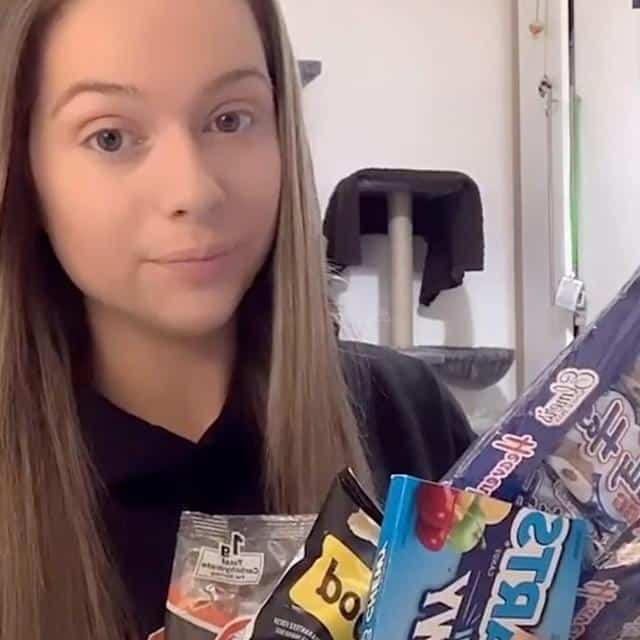 Dawn Farmer mainly posts videos about her life in the United Kingdom. Her account has accumulated more than 3 million followers and more than 96 million likes.
In September 2020, Dawn posted her first TikTok video where she asked questions to Americans. The video gained more than 1,000 likes and more than 10,000 views.
Dawn Farmer is famous on Instagram, too. She often posts life updates on her Instagram account. She gained more than 100,000 followers. Besides, she was featured in a People Magazine article about the frozen honey TikTok trend.
As a web personality, she has collaborated with other TikTok stars. She has created many TikTok duets with other popular creators on the platform, such as Gabrielle Moses, Jenna Sinatra, and Justine Paradise. She is also associated with fellow TikTok creators and close friends Cody DeWitt (@codyldewitt).
Just like other people, Dawn turned to social media amidst the lockdown. (4) She mentioned in an interview, "I never really had a goal. I started it because I was unemployed at the time and looking for something to focus on, something that could potentially bring me a little happiness. It evolved quite quickly."
A few days later, Dawn Farmer made some loyal fans. One time, a commenter asked her opinion on the best British chocolates. She was happy to explain the wonders of Cadbury's Boost and Milk Bars, including Terry's Chocolate Oranges, among others.
Later on, Dawn Farmer started to gain a small following for her pretty handwriting, distinctive Yorkshire accent, and affinity for eating. Her fans increased in December 2020 when she began trying out some American snacks. It started when a fan asked her to do so.
Dawn Farmer has extreme opinions about ranch dressing. It helped her become popular among TikTok fans. As a British online personality, the lovely celebrity talked about it. She stated, "I really like to explore the differences between us, but also how many similarities we share."
Basically, ranch dressing is not widely available in the United Kingdom. She claimed, "I never even heard of the ranch until a few months ago. We only have Newman's, and it is one of two bottles hidden away behind other things in the supermarket."
Dawn also shares her favorite British snacks. She mentioned that British snacks are less colorful compared to American snacks. Probably, British snacks have less artificial coloring.
On some occasions, Dawn Farmer invites other people to join her in the taste testing. She was able to ask her parents and 9-year-old brother to do it. Dawn also convinced her 23-year-old sister, Georgia, to join her a few times.
In 2021, Dawn's TikTok fans will like her American snacks ventures. Other people want to know more about her favorite food products. As a result, her followers have grown exponentially.
She admitted, "The number of positivity people has shown me is very overwhelming. I've always been very, very fascinated by America, and I'm really interested in the lifestyle differences between the U.K. and the U.S." She added, "I find it really quite mind-boggling how different they are."
Dawn Farmer's Appearance (Height, Hair, Eyes & More)
| | |
| --- | --- |
| Height | 5 ft 5 in |
| Weight | Not identified |
| Hair Color | Not identified |
| Eye Color | Not identified |
| Body Type | Fit |
| Sexual Orientation | Straight |
Facts About Dawn Farmer
| | |
| --- | --- |
| Nationality | British |
| Estimate Net Worth | $1 million |
| Religion | Not identified |
| Zodiac Sign | Taurus |
| Birthplace | York, England |
| Birthday | May 3, 1999 |
Net Worth of Other Notable TikTok Stars
Daniel Macdonald's Net Worth
Daniel Macdonald, also known as Daniel Mac, has made a name for himself as a TikTok sensation and social media influencer, recognized for his unique approach to engaging with supercar owners by inquiring about their professions. His content creation on TikTok under the handle @ItsDanielMac, although simple in format, has resonated with a wide audience, garnering millions of views and a substantial following across various platforms, including YouTube, Snapchat, and Instagram. Macdonald's entrepreneurial spirit extends beyond content creation; he has capitalized on his social media presence through brand collaborations, merchandise sales, and participation in the creator fund. With a successful career that encompasses viral videos, brand endorsements, and a personal clothing store, Daniel Macdonald's net worth is reported to be $2 million, reflecting his lucrative journey as a digital creator and entrepreneur.
Dan Hill's Net Worth
Dan Hill, an American social media personality, rose to fame through consistent daily broadcasts on the platform YouNow. Later, he expanded his digital footprint to TikTok, garnering a significant following there and on Twitter and Instagram. Known for engaging content across these platforms, Hill captivated audiences during the height of YouNow's popularity and successfully transitioned that influence to other social media channels. Despite his absence from the digital world in recent times, his early success and the opportunities it brought, including an appearance on the TV show "Dance Showdown," suggest that he was well-compensated for his efforts as a content creator. While specifics about his earnings are not public, his hiatus from social media has left fans curious and hopeful for his return. The mystery surrounding Dan Hill's net worth remains, with speculations suggesting it may be close to the million-dollar mark, but the exact figure is undisclosed.