He is on the verge of losing his leg.
Dusty Crum, star of "Guardians of the Glades," was engaged in a terrifying vehicle accident in Florida, and he was in severe risk of losing his right leg.
According to TMZ, the snake hunter from Discovery was sitting shotgun in a truck on a Florida highway last month when a trailer tire broke and the driver lost control, forcing the vehicle to fishtail before rolling three times.
Crum claims the incident severely damaged his lower right leg and knee, and he was taken to a hospital in the Fort Meyers region, where surgeons utilized five different surgical techniques to preserve his limb.
When the car overturned, the Discovery star alleges his window cracked which made his leg flew out the window and was crushed by the vehicle's weight. He reveals he was able to pull his leg back inside as the truck continued to roll.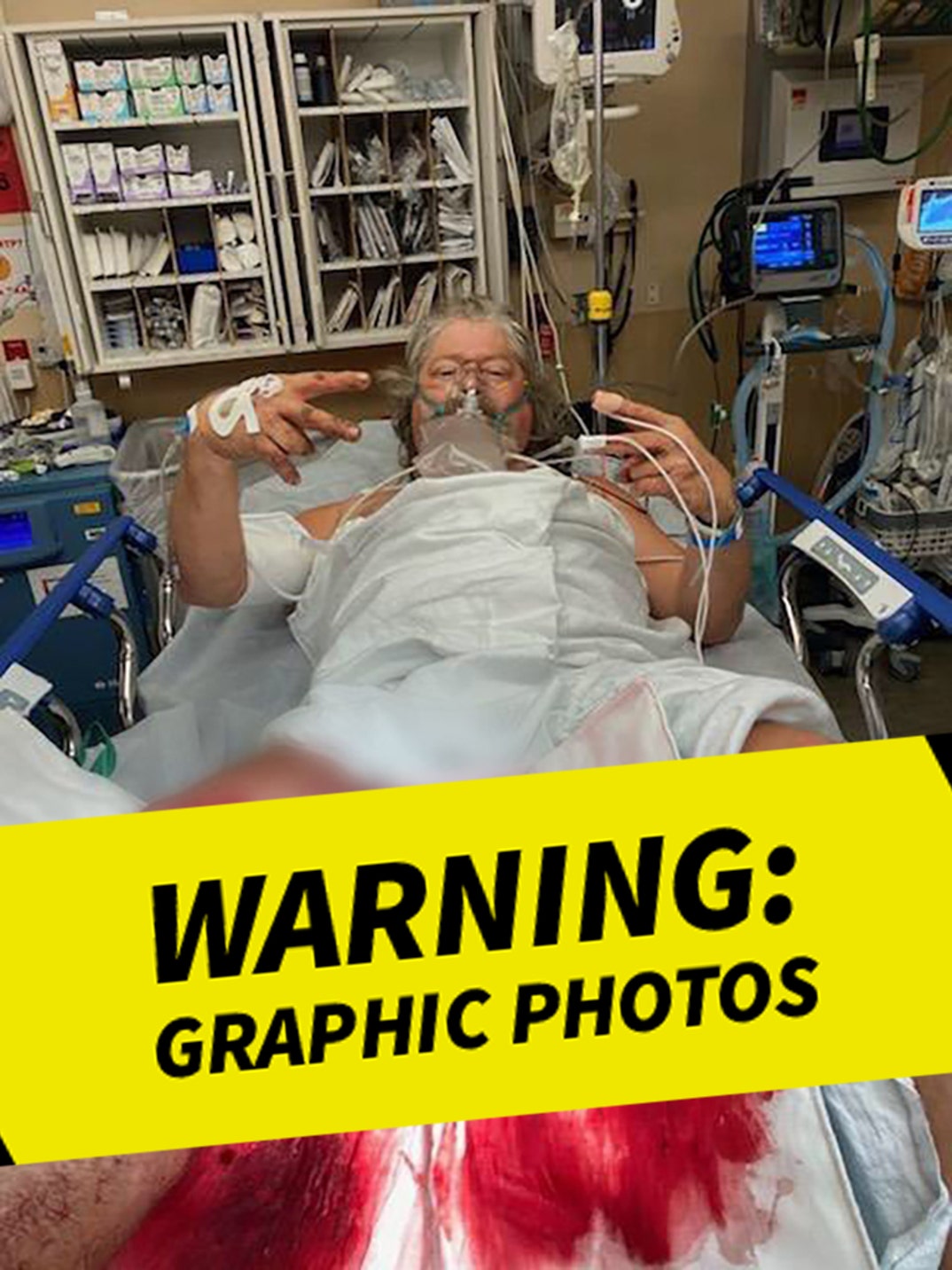 Crum added he felt he was going to die after the accident, but rather attempted to stay awake by using his shirt as a tourniquet to stem the bleeding while waiting for paramedics on the side of the highway.
While surgeons were able to preserve Crum's leg, he has been in the hospital for about four weeks and will be transferred to a rehabilitation center in the coming days.
Crum is uninsured and will be saddled with a mountain of medical expenses, so a buddy has set up a GoFundMe page and is asking people to consider purchasing Christmas items from his business.
Dusty Crum goes by the moniker "Wildman," and he describes himself as the "baddest-ass python hunter in the world," spending most of his time barefoot crisscrossing Florida in search of Burmese Pythons.
The Florida Fish and Wildlife Conservation Commission holds an annual Python Challenge to eliminate as many invasive species from South Florida as possible. "Wildman" captured the biggest snake in professional hunting history this year, measuring 15 feet and 5 inches.
Reactions to "Guardians of the Glades" Star Dusty Crum Injured In Car Crash
Thought this said Guardians of the Galaxy…glad he's okay tho.

— Jason Jermaine (@theoysterpapi) December 4, 2021
Local python hunter The Wildman, Dusty Crum was severely injured in a vehicle accident on Sunday. Being uninsured (saving the Everglades from invasive snakes isn't a lucrative job), a GoFundMe had been started to help with his expenses.

He's not "out of the woods" yet. https://t.co/F4LpFO268r

— Corey McKay (@CMcKayFL) November 12, 2021