He will have to cancel his upcoming shows owing to this health condition.
Justin Bieber is paralyzed in half of his face after being diagnosed with a rare illness, which he announced on social media on Friday, shocking fans.
The Canadian musician revealed that he has been diagnosed with Ramsay Hunt syndrome, which according to him, "It is from this virus that attacks the nerve in my ear and my facial nerves and has caused my face to have paralysis."
"I wanted to update you guys on what's been going on. Obviously, as you can probably see from my face, I have, a, this syndrome called Ramsay Hunt syndrome," his statement in an Instagram video began.
"As you can see, this eye is not blinking. I can't smile on this side of my face. This nostril will not move, so there's full paralysis on this side of my face," he continued, while also addressing the postponement of his next shows, which he announced on Wednesday.
"So for those who are frustrated by my cancellations of the next shows, I'm just physically obviously not capable of doing them. This is pretty serious as you can see. I wish this wasn't the case, but obviously my body's telling me I gotta slow down."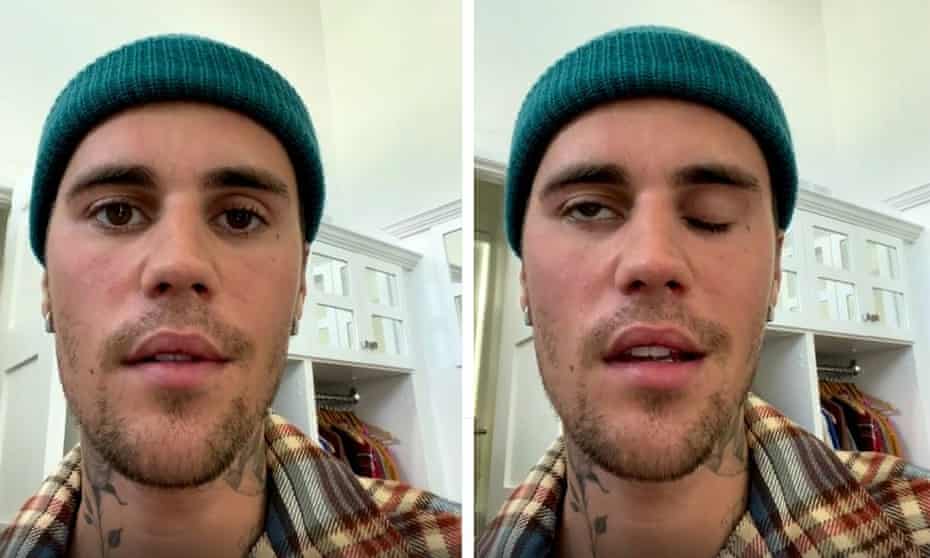 "I'm gonna get better and I'm doing all these facial exercise to get my face back to normal and it will go back to normal," he concluded.
"It's just time and we don't know how much time it's gonna be, but it's gonna be OK. I have hope and I trust God and I trust that this is all for a reason."
Ramsay Hunt syndrome happens when the facial nerve near one of your ears is affected by shingles, according to Mayo Clinic. It can induce facial paralysis and hearing loss in the afflicted ear, aside from the painful shingles rash.
The scary part is that it might reactivate in the future and might harm your face nerves if this happens.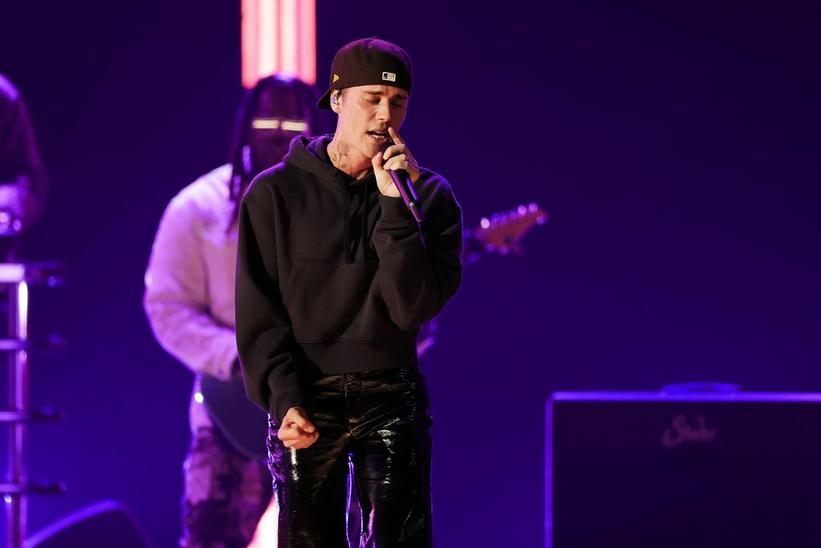 This health revelation comes after his wife, Hailey Bieber, was hospitalized in Palm Springs back in March for a medical emergency, explaining on social media that she had stroke-like symptoms as a result of a small blood clot in her brain.
Reactions to What Is This Rare Disorder Justin Bieber Was Diagnosed With?
Am just terribly sad. Justin Bieber has never got enjoy a day of peace in his life. A terrible childhood, cruel bullying from the public when he succeeded as a singer, ridiculed for his Lyme disease & now he has suffering more. Through it all he has persevered. He will come out –

— Zui.p (@JbTopGdYe) June 10, 2022
⚠️ REMINDER ⚠️ Justin Bieber may not see your comments & jokes about his condition, but other people with facial differences will. Facial Paralysis conditions also affect more people than you think. Be kind.

— Brittany (She/Her) 🥑 (@bybrittanyleigh) June 11, 2022
Dear god. I pray that Justin Bieber will have a speedy recover. I pray that everything will be okay with him. I pray that he will rest well and get some time to relax. Amen.

— Emi | praying for justin (@buzzedstin) June 10, 2022
JUSTIN BIEBER, THE WHOLE WORLD IS PRAYING FOR YOUR HEALTH AND RECOVERY

— sheila (@winterdaylov) June 10, 2022
Honestly Justin Bieber being that severely sick brought tears to my eyes yooo…I pray God heals him 🥺🙏

— Essy💓 (@QueeenEss) June 10, 2022
I know this is a basketball page but prayers up for Justin Bieber man 🙏

— We Talk Hoops (@WeTalkHooops) June 10, 2022
I don't care if you don't like justin bieber. It's the bare minimum to respect someone who's sick. Imagine if ur fav celeb or loved one was going through the same thing. It wouldn't be funny then right? Keep the same energy. Show a bit of compassion. Get some help if you don't.

— monica (@drewslabomba) June 11, 2022