It is hard to come up with advertisements that viewers will be interested in watching, much alone pay attention to. However, certain commercials—or a group of— are so well-written that viewers can't help but notice and appreciate them. One of those commercials was the "Jake From State Farm" ad campaign.
According to their designation, State Farm agents are thought to earn an average salary of between $5,000 and $200,000. Moreover, following the available information, Jake State Farm makes between $10,000 and $15,000 for every commercial.
Jake was portrayed by actor Kevin Miles in a T.V. commercial for a well-known American insurance company in 2020. And it is Jake Stone, who was cast as the original Jake.
Who is Jake from State Farm?
With attractive actor Kevin Miles portraying Jake, the insurance company's Jake 2020 ad has been a great success. Patrick Mahomes, Aaron Rodgers, Paul Rudd, and even Drake have all appeared in commercials alongside Miles. Drake served as a stand-in for "Jake from State Farm" in the 2021 State Farm Super Bowl commercial, which went viral on Twitter.
However, "Jake from State Farm" has been the most well-known face for over a decade. He made his now-famous debut in 2011 by giving advice to a married guy on the phone at three in the morning regarding an insurance claim.
An enraged woman picks up the phone, claims she caught her husband cheating and asks what Jake is wearing. His response, "Uh, khakis," became a classic instantly.
Jake Stone, the real Jake who started the trend, was cast as Jake. He spent several years working for State Farm Insurance. However, the "Jake From State Farm" was recast and taken over by American actor Kevin Miles in 2020.
See the net worth of other famous celebrities here.
What's the reason the original Jake from State Farm was recast?
Why Jake was recast for the new ad has been a topic of discussion among some viewers. According to Patty Morris, State Farm associate vice president of marketing and brand, a genuine corporate employee would not have been the best candidate for the position.
There have been rumors that Miles was hired to appease a more politically aware audience, but this is all mere speculation. The character of Jake from State Farm has had to appear in several ads, deliver many more lines, and film with the company's celebrity clients for the 2020 marketing campaign.
Stone continues to reside in Illinois, where State Farm no longer employs him; thus, it only made sense for the insurance company to choose a trained professional to handle the role's demands.
Fans reactions about the recast
Fans of the original advertisement who had become used to Jake Stone's interpretation of the character were outraged to learn that he was being recast. In fact, the majority of fans voiced dissatisfaction and sadness with the recasting, with this one Twitter user commenting, "I still find it funny that they recast Jake from State Farm as a younger, hotter black dude"
Another social media user voiced the same sentiment, writing, "why was Jake From State Farm recast to look completely different? i felt like the joke of the original commercial was that Jake was this plain, not-conventionally attractive insurance agent. but this new guy?? i WOULD worry that he would steal my husband!! I would!!!"
"The "real jake" was an actual state farm employee that has since quit and they chose a professional actor to replace him who just so happens to not be white. They would've recast even if the "real jake" was still with the company because the role is far more demanding now," a third user stated.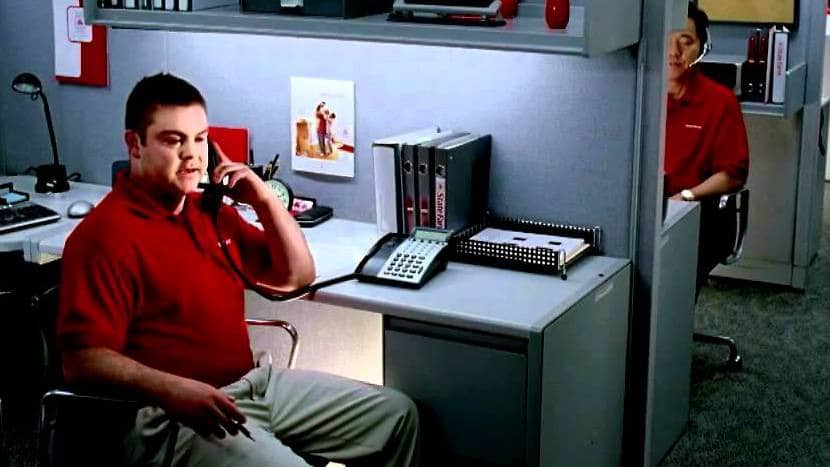 The real name of an old State Farm insurance agent is Jake Stone, who has portrayed a role in commercial advertising for the business. They also revealed that he was not a trained professional actor.
According to Medium, Jake Stone, a real-life State Farm Insurance agent, portrayed "Jake from State Farm" in the 2011 advertisement. Stone, who was just 26 at the time, replied to a casting call for workers in order to land the part.
He gained instant notoriety for his part as an insurance agent in the 2011 State Farm viral advertising. People adore how he responded when his customer asked for his worn dress by saying "khakis."
Furthermore, he is now not with State Farm insurance anymore. In an interview with The Pantagraph in 2014, it was discovered that he had left his part-time agent position two years earlier "to become a seasonal employee for the town of Normal while keeping his bartending job."
Although the commercial is still unquestionably a cultural phenomenon, the original Jake claimed that his life didn't change much after he appeared in the well-known commercial, saying that aside from the occasional fan photo and request to say, "Uh, khakis," he's still "putting on his khakis, one leg at a time."
New Jake from State Farm Biography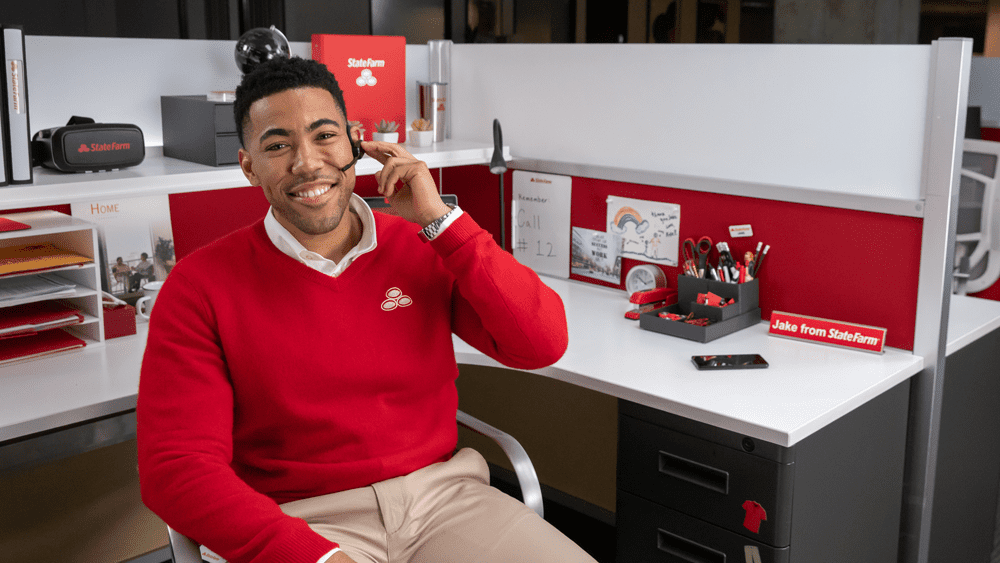 The real name of State Farm's new Jake is Kevin Miles. Kevin is a social media influencer and actor from the United States. On July 5, 1990, he was born in Chicago, Illinois, the United States.
He first began acting in a Romeo and Juliet performance at his primary school. In the 2019 year of the Underdogs T.V. drama, Kevin played Bobby for six episodes.
The story followed Bobby, aka Miles and Cupid, as they searched for a solution to their mounting financial issues. He has shared the limelight with several athletes and celebrities, including Chris Paul, Paul Rudd, Drake, Alfonso Ribeiro, and Aaron Rodgers.
He rose to prominence for his work in several films, television shows, and series, including S.W.A.T., Innocent (2009), Jake Squared, Criminal Minds, etc. Famous for playing Jack in State Farm 2020.
He has also appeared in several different ads for brands, including Taco Bell, T-Mobile, Coors Light, Henry's Hard Sparkling Water, 5 Hour Energy, Hyundai, Pepsi, and Bose.
Personal Details of New Jake
| | |
| --- | --- |
| Full Name | Kevin Miles |
| Date of Birth | July 5, 1990 |
| Age | 32 years old as of the year 2022 |
| Birth Place | Chicago, Illinois, United States of America |
| Nationality | America |
| Occupation | Actor and model |
| Education | Graduate from Webster University |
| Net Worth | $1.2 million USD as of 2022 |
| Relationship Status | Single |
Physical Appearance of New Jake
| | |
| --- | --- |
| Eye Color | Black |
| Hair Color | Dark Black |
| Chest | 45 inches |
| Waist | 32 inches |
| Biceps | 14 inches |
| Height | 5ft and 11 inches tall (1.82m) |
| Weight | 80 kg |
Early life, Family, and Relationship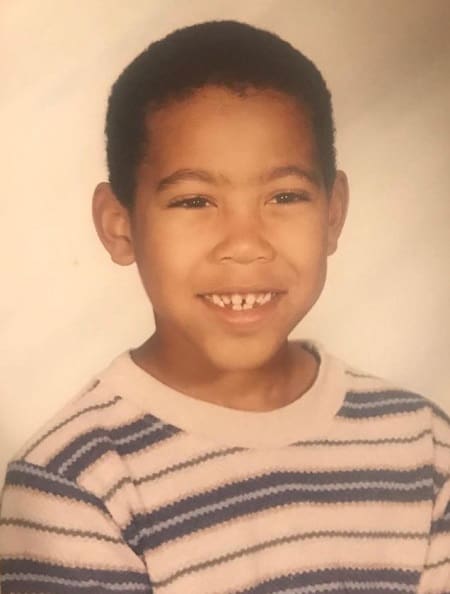 American actor Kevin Miles was born in Chicago, Illinois, in the United States. He received his education at a local high school, where he finished with good grades, and for college, Miles attended Marymount Manhattan School, where he earned a B.A. in dance.
He also attended Webster University, where he earned a B.F.A. in theater. As a very private person, his parents and other personal information about his family have never been made public.
Kevin Miles grew up loving sports and shared that he was born and brought up in the era of sportsman Michael Jordan. He became aware of his becoming an actor when he was nine years old only and started learning to act in elementary school. There he participated in the production of Romeo and Juliet Show.
Soon, he decided to move to LA to look for a job. However, when he first arrived in LA by himself, he revealed the hardship he experienced landing a job. He talked about his struggles, including how he had to start sleeping in his vehicle before he could get a place in Los Angeles since they were just too expensive for him.
Moreover, Miles tends to post pictures with his parents as well. However, he doesn't disclose any information about them or his siblings. Other information regarding Kevin Miles' personal life, such as friends, relationship status, or kids, is currently unavailable.
Actor Kevin Miles Hit Movies and T.V. series
Innocent 2009
Emmanuel and Me Series 2012
Lap Dance (film) 2014
The Last Pick 2013
Ism 2019
Jake Squared 2013
Lionheart: The James Bay Film Project 2016
American Typecast 2019
Emmanuel and Me Film 2019
Most Guys Are Losers 2020
Kevin Miles Success and Career
As an American actor for both television and film, Kevin Miles is best known for his roles in S.W.A.T. in 2017, Innocent in 2010, and Criminal Minds in 2019. His acting career began with the action-crime film Innocent, in which he played Kevin Mimms.
Additionally, he appeared in the action-crime-family film Tragedy of a Mother and Son in 2012. Later in the following year, 2013, he had an appearance as Michael in the short drama-sport film The Last Pick. In 2014, he also appeared as a Customer in the drama film Lap Dance.
Facts You Probably Don't Know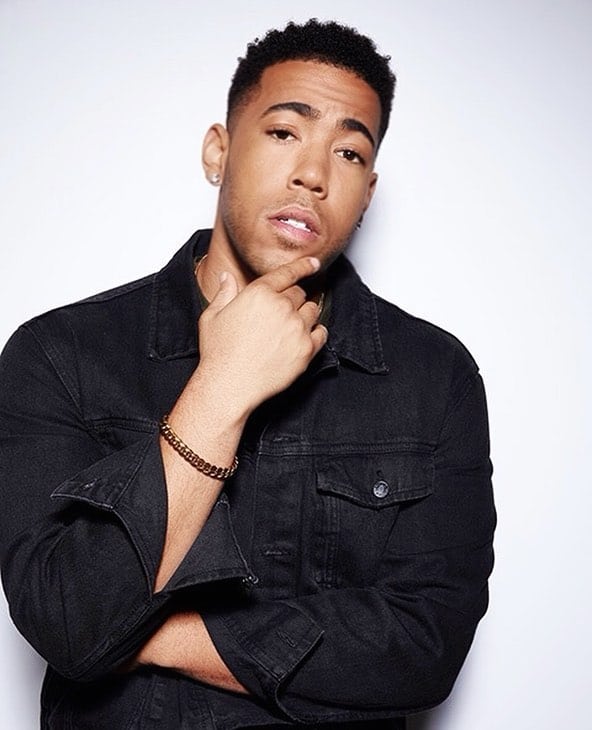 Kevin loves to wear hoodies and caps.
He appeared in the music video Black Magic for the female group Little Mix.
Kevin loves to wear shades.
He loves sports and vintage car models.
He has worked with rapper Drake.
He is a non-vegetarian.
He loves to eat fruits.