In Season 8 of "Top Chef," eighteen former cheftestants who came close to winning the competition are gathered by Top Chef as a dream squad to determine if they still have what it takes. Top Chef, which won a Primetime Emmy Award in 2010 for Outstanding Reality Program, returns to New York City for Season 8 with Padma Lakshmi as host, Tom Colicchio as head judge, Gail Simmons as a judge, and Anthony Bourdain as a new judge.
The competitive, high-stress milieu of elite cooking and the restaurant industry at its pinnacle is fascinatingly shown in Top Chef. In the show, aspiring chefs compete to become famous chefs and hold the prestigious title of "Top Chef."
Chefs Competing in Top Chef (Top Chef DC) Season 8
Elia Aboumrad, Season 2 (4th)
Jennifer Carroll, Season 6 (4th)
Stephen Asprinio, Season 1 (5th)
Richard Blais, Season 4 (Runner-Up)
Spike Mendelsohn, Season 4 (5th)
Dale Talde, Season 4 (6th)
Tiffani Faison, Season 1 (Runner-Up)
Jamie Lauren, Season 5 (6th)
Marcel Vigneron, Season 2 (Runner-Up)
Tre Wilcox, Season 3 (8th)
Fabio Viviani, Season 5 (4th)
Angelo Sosa, Season 7 (Runner-Up)
Stefan Richter, Season 5 (6th)
Mike Isabella, Season 6 (7th)
Tiffany Derry, Season 7 (5th)
Antonia Lofaso, Season 4 (4th)
Dale Levitski, Season 3 (Runner-Up)
Casey Thompson, Season 3 (Runner-Up)
Judges of Top Chef (All Stars) Season 8
Tom Colicchio (Head Judge)
Padma Lakshmi (Host)
Gail Simmons (Judge)
Anthony Bourdain (Judge)
Episode 1 - History Never Repeats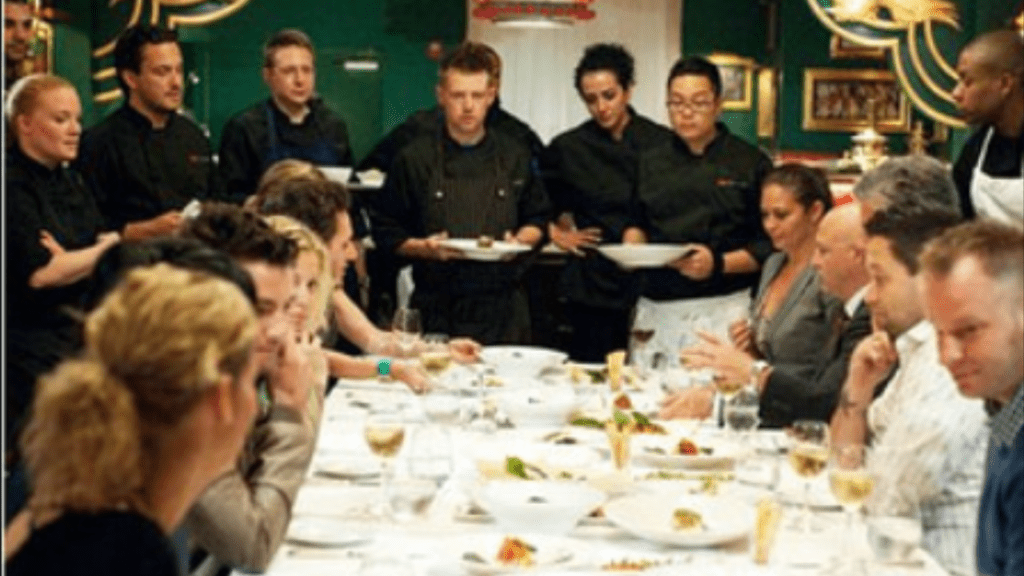 In the Top Chef kitchen, once again, are the All-Stars. Chefs from each season collaborate to make a meal for the first Quickfire challenge, competing for the title of Top Chef's most remarkable season ever. The chefs must prepare the dish that eliminated them the first time in the Elimination Challenge. At the judges' table, Anthony Bourdain frequently makes an appearance.
Elia's fish was a complete failure. Elia hadn't even tried one to see if it had been appropriately cooked; Gail's piece was almost raw. In an exceptional instance of reverse psychology, Elia cautioned the judges. Gail and Tom exchanged a silent snicker with just their eyes.
Episode 2 - Night At the Museum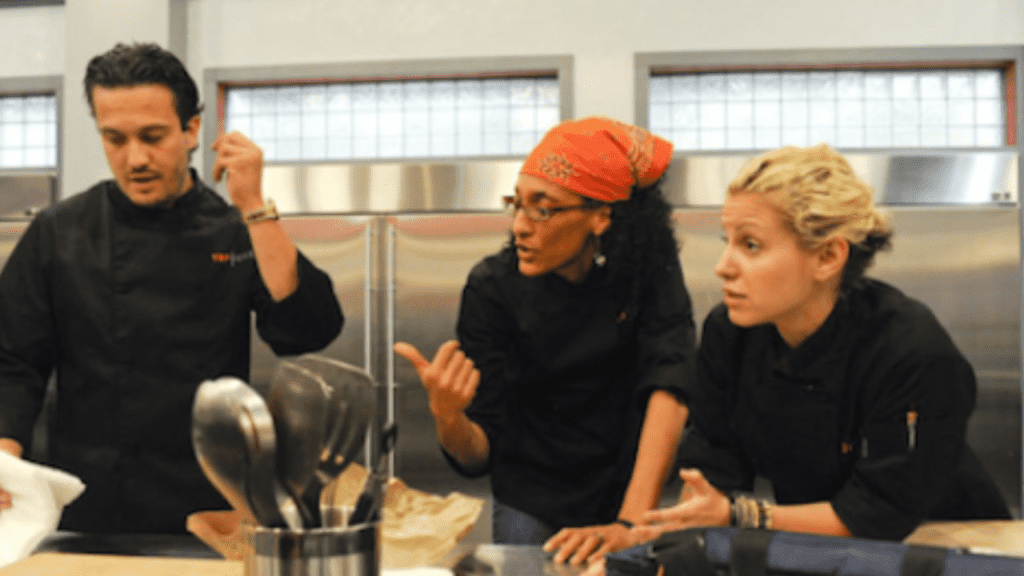 Pop sensation Joe Jonas of the Jonas Brothers challenges the chefs in this Quickfire challenge to provide a snack for kids having a sleepover at the American Museum of Natural History. The chefs prepare breakfast for the children and their parents based on a dinosaur's diet as part of the elimination challenge.
One of the best cookers from previous seasons was the challenge from Night in the Museum. And despite the judges' criticism of the meal, there seemed to be something more at play that could be used to explain why this chef was fired.
Both tasks required cooking for children. The Night at the Museum sleepover occurred at the American Natural History Museum. Making food for kids requires great chefs to scale things back, which is always challenging.
Episode 3 - New York's Finest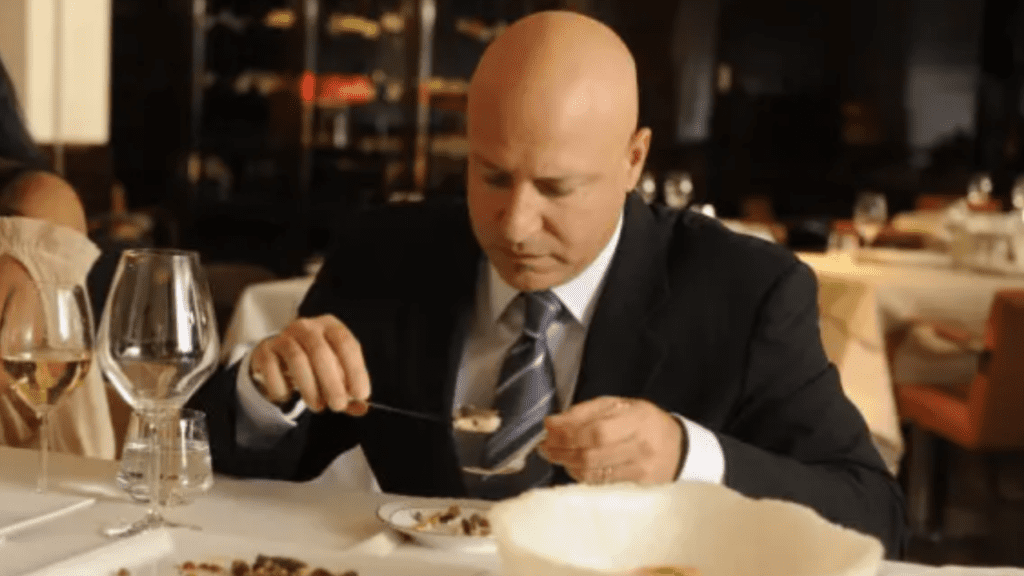 The chef test subjects' knife skills, quickness, and cooking abilities will be tested in this week's Quickfire. To start a countdown clock for everyone else, the chefs engage in a relay race known as a mise en place. The chefs prepare meals in four of New York's best restaurants for the Elimination Challenge.
Stephen poured wine once again at the Wine Cellar of Doom. The top four were announced as angry Dale, Angelo, Tre, and Antonia. Dale and his beige baseball cap subsequently won a six-night trip to New Zealand.
Episode 4 - Advantage Chef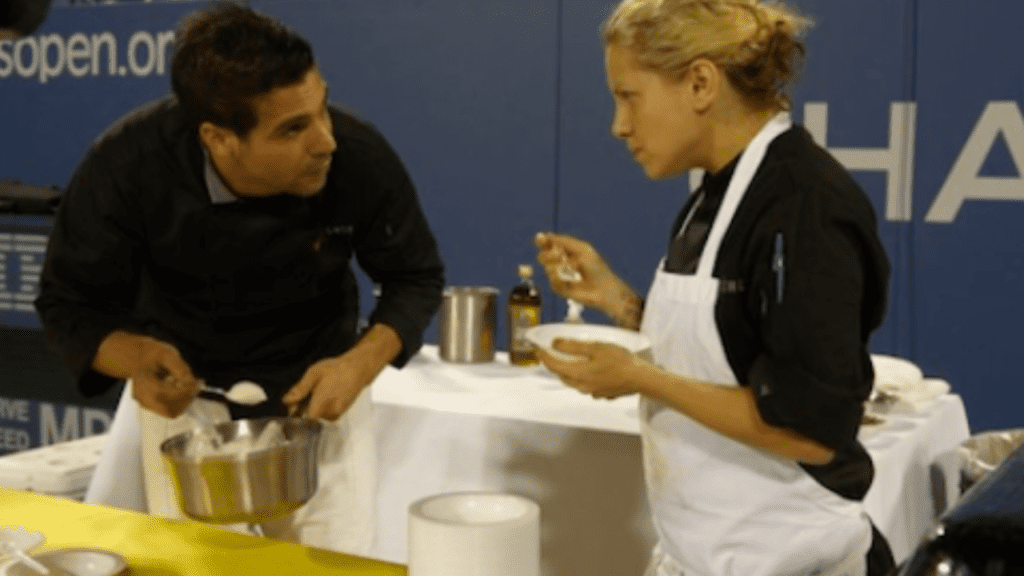 No matter what knives and cooking utensils are at their disposal, a professional chef should be able to produce a delicious meal. All the kitchen utensils are removed for this Quickfire, and the chefs are given $20,000 to make a magnificent holiday-stuffing meal with just their two hands. The chefs cater a US Open premiere party for the Elimination Challenge, one of the most renowned tennis competitions in the world.
With immunity in hand, Tre permits Angelo to overseer his fish, giving a great victory to Carla's vegetarian soup. Team Orange squeals with delight as Dale's mind is blown as he ponders the definition of "upscale." Carla's orange middle finger is visible.
Episode 5 - Dim Sum Lose Sum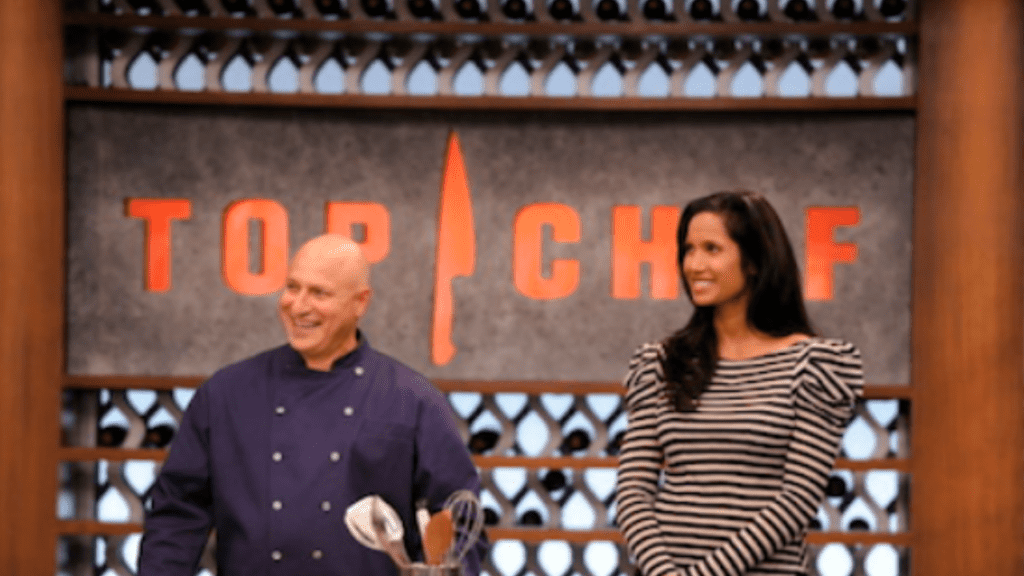 Head Judge Tom Colicchio picks up his kitchen knives for the first time. The chefs have to prepare a dish faster than him in this week's Quickfire. The chefs travel to Chinatown for the elimination and prepare dim sum for hundreds of residents.
Fortunately for Angelo, he excels at cooking Asian cuisine. He and Dale T. teamed up to create cheung enjoyable because they had previously worked together at Buddakan. Fabio could go around the supermarket and deal with an oven that wouldn't heat up past 300 degrees.
Episode 6 - We're Gonna Need a Bigger Boat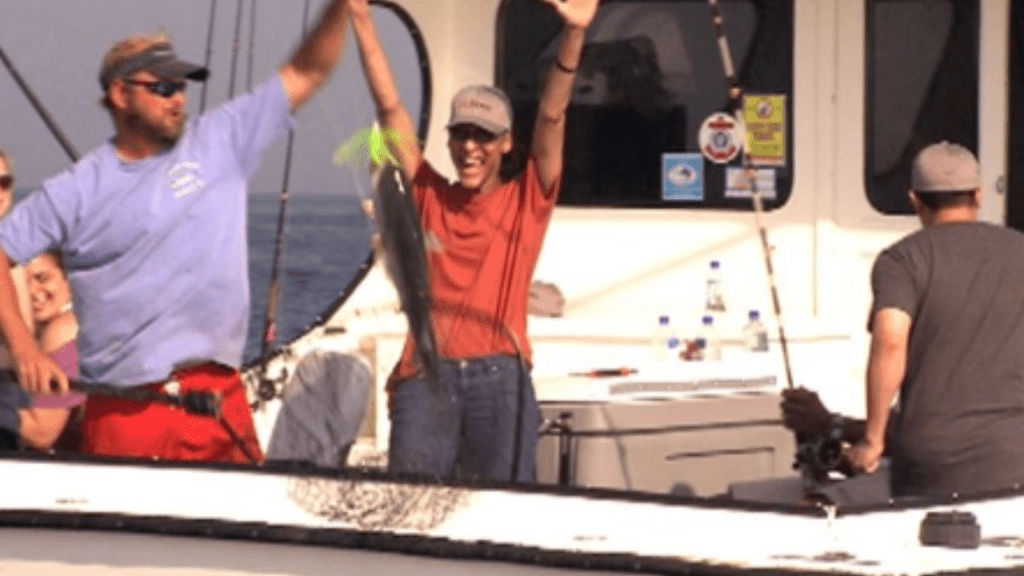 At a beach party to close the summer, the chefs go fishing for their ingredients and serve the catch of the day.
Instead of participating in a Quickfire, the competitors went on an excessively lengthy fishing expedition that culminated in a double-elimination challenge that required them to catch and prepare 200 fish for a beach party while forming a loosely cohesive team.
Padma and the other judges enjoyed the texture of Dale's fish taco and the placing of the fish on top. As the crowd poured in, Padma commented that she'd been to this dazzling white beach many times previously for "a bunch of parties." 
Episode 7- Restaurant Wars: One Night Only
In this week's Quickfire challenge, Anthony Bourdain sets the scene as the cooks compete in a fish fillet competition at Le Bernardin, one of the top seafood restaurants in the world. The chefs must open "one night only" restaurants in New York City as part of the Pop-Up Restaurant Wars elimination challenge.
Mike, Dale, Richard, and Marcel came out on top after being selected for a second Quickfire task that asked them to create a delectable dish using the leftover fish parts.
The winners were victorious. In addition to sporting a sharp white suit and a shirt bearing the slogan "Team Fabio," Fabio made an appearance in a side montage where he also praised his accent.
Episode 8 - An Offer They Can't Refuse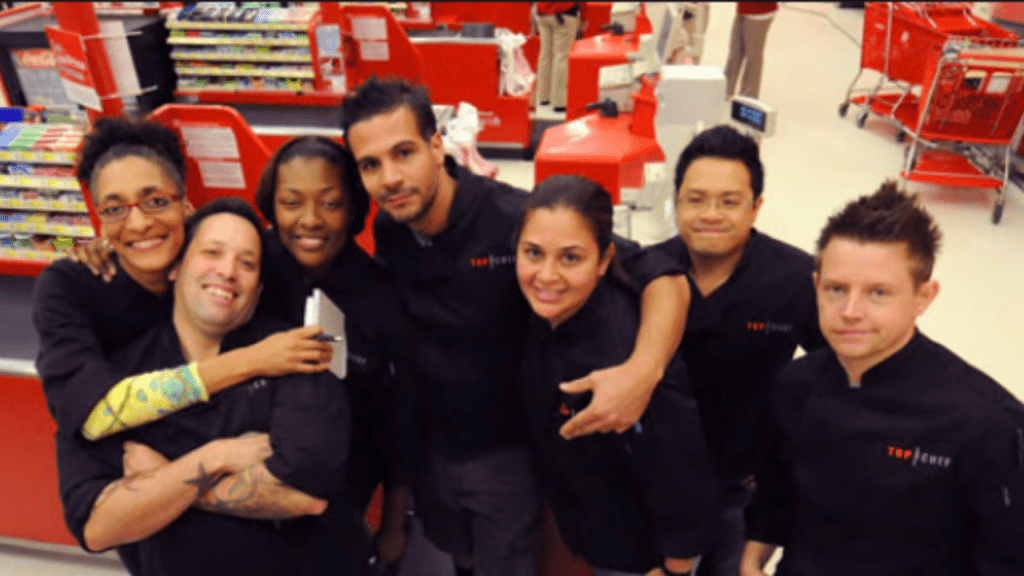 The Quickfire challenge's guest judge is the highly esteemed designer Isaac Mizrahi. Additionally, the Quickfire will be judged solely on aesthetics and plating-a first in Top Chef's history-instead of flavor. 
At one of New York's most renowned and upscale restaurants, Rao's, the chefs will make a traditional three-course Italian feast as part of the elimination challenge. Lorraine Bracco from "The Sopranos" is back on Top Chef as a guest judge.
Mizrahi declares Blais the winner after thanking his guest judgeship for giving the normals "such a hard challenge." He is so infatuated with the black ice cream that he is on the verge of dipping a spoon into it.
Episode 9 - Feeding Fallon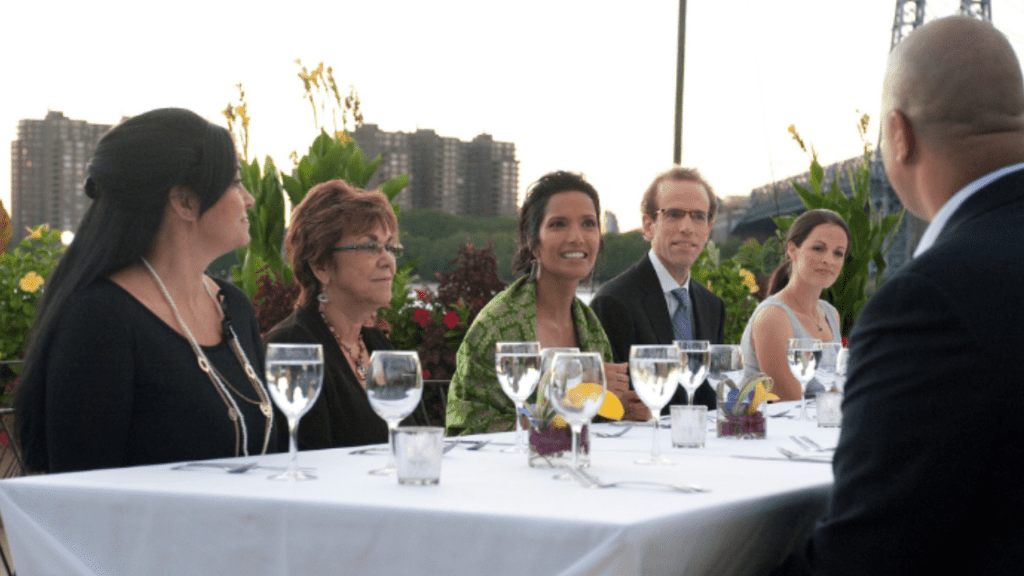 The chefs reimagined the beloved fondue dish for the Quickfire challenge. The chefs cater Jimmy Fallon's birthday party while he serves as a guest judge on "Late Night with Jimmy Fallon" as part of the elimination challenge.
The verdicts were generally harsh. Blais referred to Tiffany's apple fritters as "pedestrian" and claimed that due to his frightening personality, no one would vote for his meal. Dale didn't like Angelo's plate since he thought it was "complex" enough. His pho-ndue scorched Blais' mouth.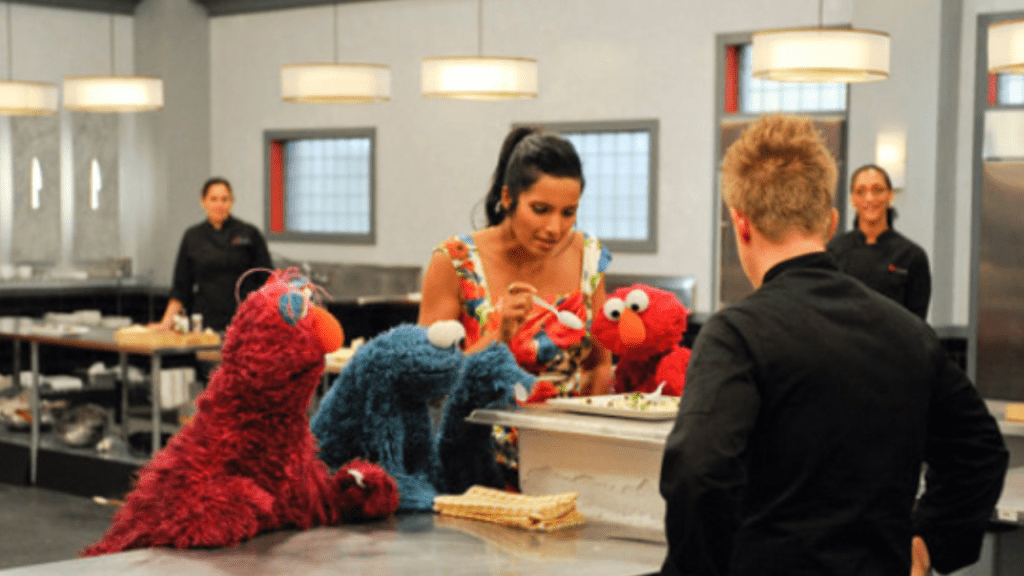 With Cookie Monster, Telly, and Elmo from Sesame Street, the chefs discover their inner children. The cooks must create a cookie that the gang will like for the Quickfire challenge. The chefs then take over a Target store in the middle of the night and are required to create a dish using whatever they can find in the aisles for the Elimination task.
According to Cookie Monster, Elmo, and Telly, Dale baked the best cookie he could for the Quickfire victory. The Muppets showed they had sophisticated taste when they singled out Antonia and Dale as having the most fabulous cookies and Richard and Angelo as having the worst.
Episode 11 - For the Gulf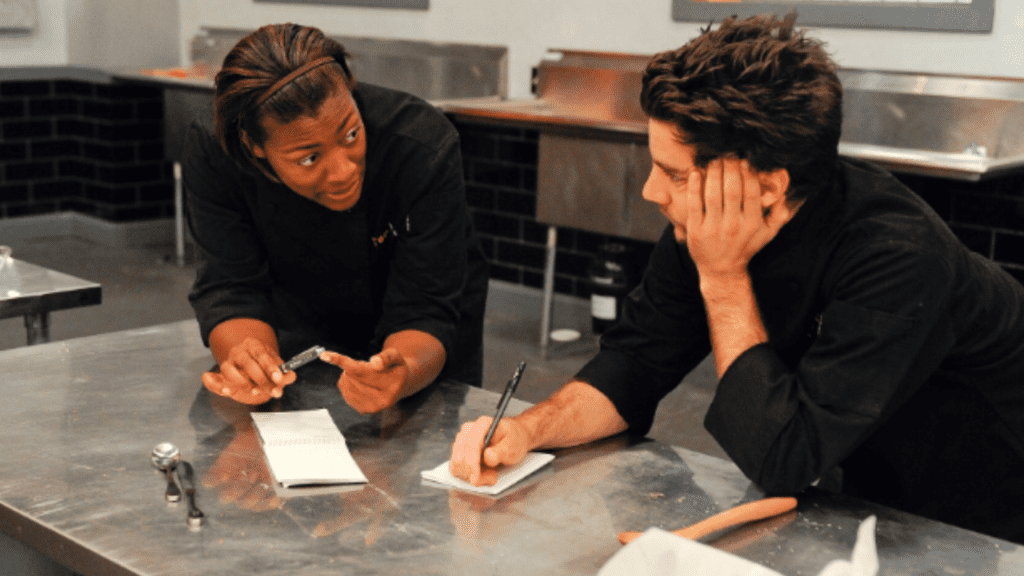 To impress Paula Deen, the ruler of southern cuisine, the chefs must employ a deep fryer. John Besh then joins Deen as a guest judge for the Elimination Challenge, where the cooks serve seafood during a fundraising event for the Gulf region's fishermen.
Carla seems to be having a mental block. She appeared to construct her dish solely on the desire to atone for the Quickfire when Paula Poundbutter labeled her hush puppies "spitballs." She also stated at least three times that everyone anticipated her to succeed in this challenge because Southern cuisine is her thing, which prevented her from cooking "from the heart."
Episode 12 - Give Me Your Huddled Masses
The chefs fly to Ellis Island, are stunned by their family trees, and must create a dish based on their background. The chefs are tasked with producing something from the open water for this week's Quickfire.
The winning dish was Antonia's braised veal, rapini leaf, and fava bean risotto. The judges thought it was a perfect food dish and looked lovely. It's also about time Antonia indeed triumphed. Mike was the next to receive a green light.
Episode 13 - Fit for a King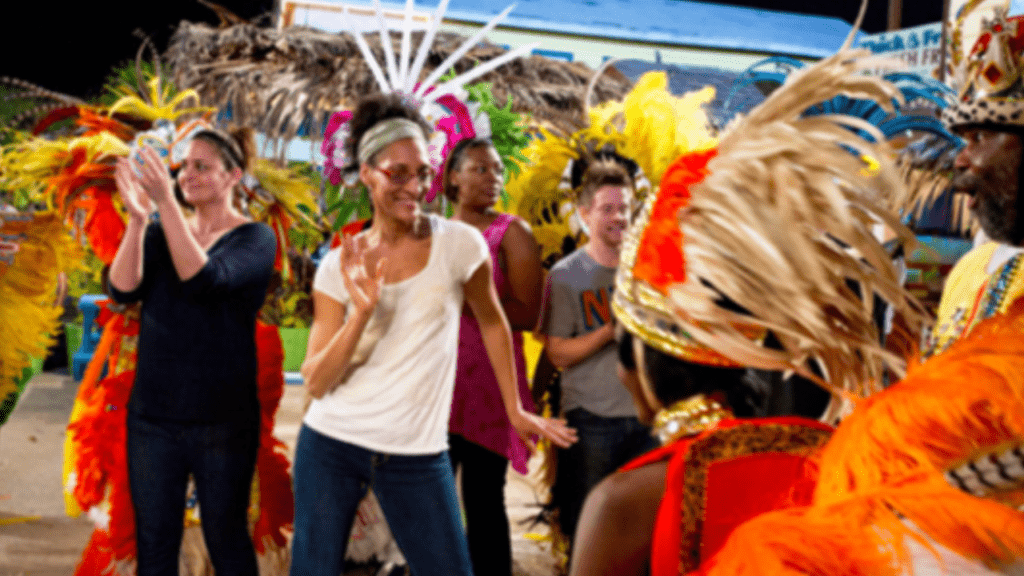 The surviving chefs will travel to the Bahamas for the remainder of the season. They must compete in the Quickfire against their season's champion, their culinary foe. Each pairing will prepare the same dish, and the judges will select the best preparation. The chefs must prepare meals for Bahamian royalty with the bare minimum of culinary utensils for the elimination task.
The crispy shrimp and grits Antonia prepared only won a few points from the judges. Gail laughed and laughed at her joke, Antonia smiled in agony, and they said the shrimp were overcooked, and Gail labeled the pork shoulder in Antonia's grits "vague mystery meat."
The grilled pork tenderloin and dirty rice Tiffany served were dismissed as tasty but uncomplicated. Although Tiffany was happy with the dish, she quickly blamed herself in response to the judges' disapproval.
Episode 14 - Island Fever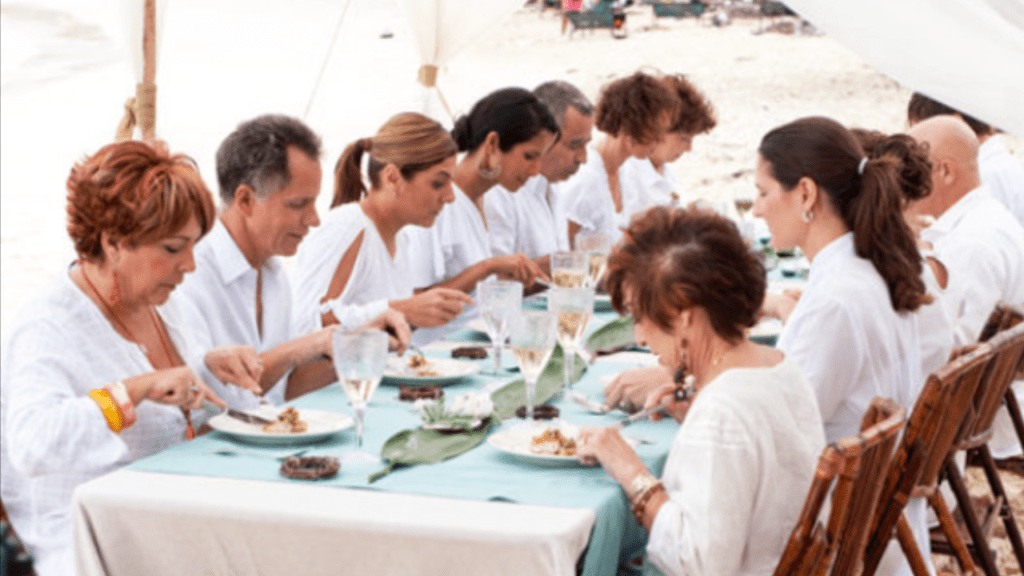 For the Nassau Yacht Club's 80th birthday, the cooks will cater an elegant luncheon with the Commodore and his friends as guests. The finest Bahamian ingredients, including conch, which they must dive for and capture, will be used in their cooking.
It would have been a great review of ice cream, not soup, to say that Tiffany's conch and coconut chowder was excellent and sweet. Blais' magically created sweet potato linguine completely duped Tom. Gail thought Mike's grouper in banana leaves with braised pineapple and conch vinaigrette was a "unique dish," while Tom believed the butter wasn't necessary.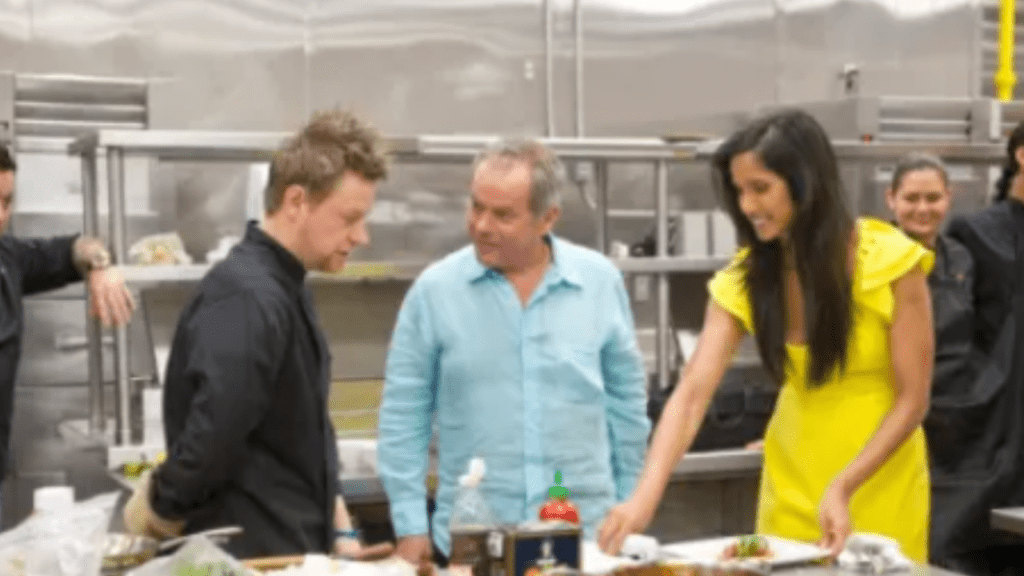 The chefs will create a challenge for one of their rivals in the final Quickfire of the season, but there is a catch. The chef candidates will prepare dishes by famed chefs Morimoto, Wolfgang Puck, and Michelle Bernstein for the elimination challenge.
Mike served the fried chicken with an egg-yolk empanada and mustard gravy instead of the fried chicken and biscuits Michelle had requested. The original dish had drawn Michelle specifically because it wouldn't have made sense in her Latin household. Thus the empanada was a daring parody.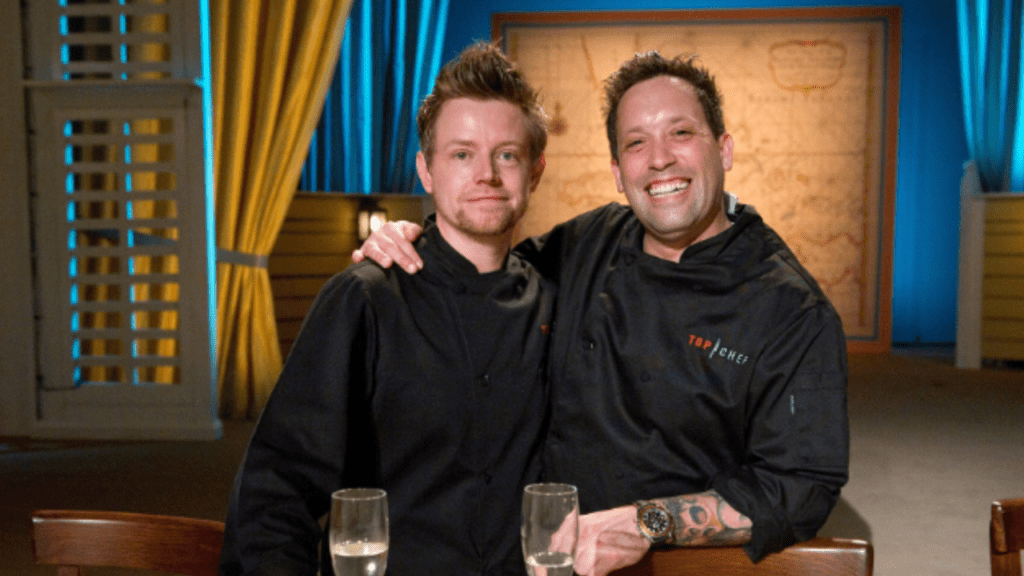 All of it boils down to this. The final two chefs compete to develop and implement their ideas for the ideal dining experience. Only one will finally win the "Top Chef" title that eluded them the first time. In the end, Blais decided to switch from his original Captain Crunch ice cream order to foie gras ice cream.
Spike stayed near the judges' table to give Richard an update. He was in no way understated. He could only have been more evident if he had been sporting a phony mustache and a set of those enormous plastic spy glasses. At first, there was only positive news to share. The amuse-bouche, a raw oyster with crème-fraiche pearls, was a big hit with the judges.
The raw hamachi with crispy veal sweetbreads, a "harmonious" combination of ingredients, was even better, according to Lidia Bastianich. Padma questioned each chef to justify why they should have won. Padma smiled when Mike mentioned his wife and said that he would cry in any case.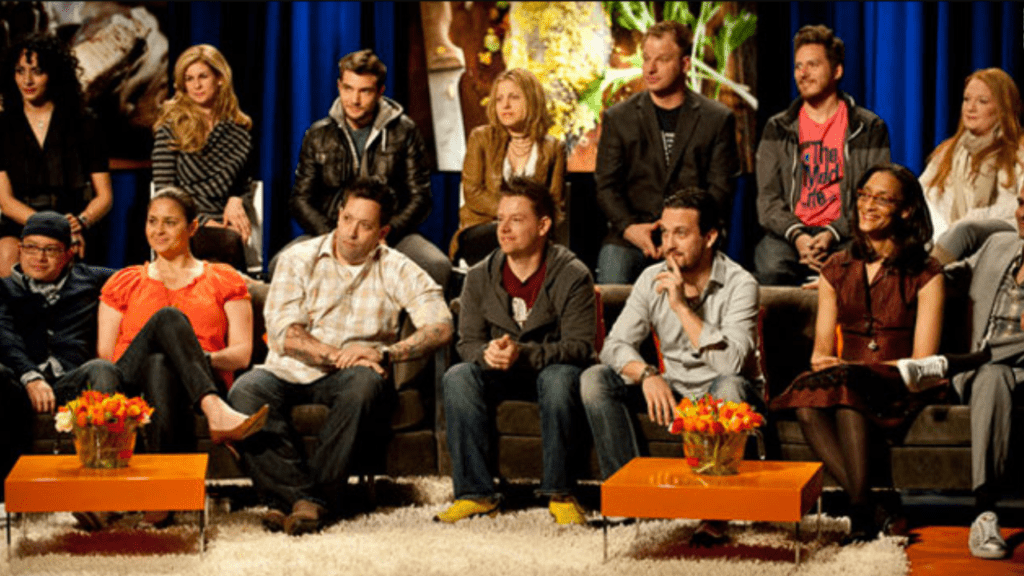 On Bravo's "Top Chef All-Stars Reunion Special," executive host Andy Cohen speaks with the contestants and judges from season eight, including Padma Lakshmi, Tom Colicchio, and Gail Simmons. In addition to answering reader questions, Cohen will discuss the highlights and lowlights of season eight.
With the help of clips, outtakes, and even a brand-new music video, the judges and chefs join presenter Andy Cohen to reflect on the season. Additionally, Jen and Elia had a chance to defend their actions after packing knives.
Top Chef Season 8 (All Stars) Quick Facts
an American reality competition television series
aired on Bravo from December 1, 2010, and concluded on April 6, 2011.
with the following spin-offs: Top Chef Junior, Top Chef Masters, Top Chef Amateurs, Life After Top Chef, Top Chef Duels, Top Chef: Just DessertsTop Chef Family Style, and Top Chef VIP
produced by Magical Elves Productions
hosted by Padma Lakshmi   
judges are Tom Colicchio, Ted Allen, and Gail Simmons
consists of 17 episodes