For aspiring entrepreneurs and business leaders, his story is an inspiration and a reminder that success is possible with the right mindset and approach.
While sifting through a compilation of the wealthiest NBA players, one name stands out among celebrated basketball icons like Michael Jordan, Magic Johnson, Shaquille O'Neal, and LeBron James – Vinnie Johnson. This surprise entrant may not ring a bell to many.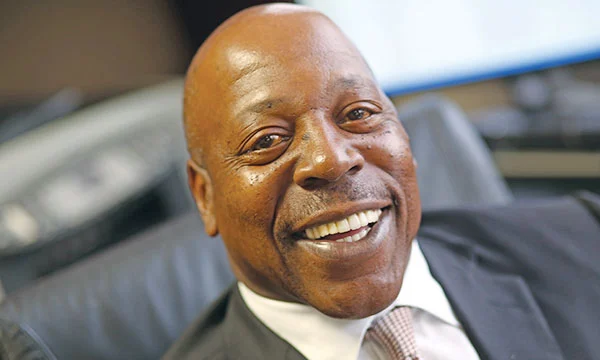 Still, his impressive personal wealth of $500 million situates him not only among the wealthiest NBA players but also among the richest athletes globally. Remarkably, he amassed this wealth post-NBA after earning a relatively modest $6 million during his basketball career. So, how did he do it?
Unlike his contemporaries, who chose a leisurely retirement, Johnson embarked on a business journey to stimulate job creation and economic rejuvenation in Detroit. Today, his venture, the Piston Group, is globally recognized as the largest 'Value Add Assembly' automotive supplier, providing employment to over 11,000 people within the United States and generating an astounding $3 billion in annual revenue. So, while his former colleagues enjoyed their retirements, Johnson was busy building an empire.
Born on September 1, 1956, in Brooklyn, New York, Johnson commenced his basketball career in 1975 at McLennan Community College in Waco, Texas. He shone as the star player during his two years there, propelling the team to the NJCAA national tournament during the 1976-77 season. His sterling performances, marked by an average of 29 points per game, earned him a Junior College All-American recognition.
In 1977, he transferred to Baylor University, where he played for the Baylor Bears for two seasons, becoming one of the university's most prolific scorers. He holds the school record for the highest points per game average, including a record-breaking 50 points against TCU in 1979.
The Seattle SuperSonics selected Johnson as the 7th overall pick at the 1979 NBA draft. After a brief stint with the SuperSonics, he was traded to the Detroit Pistons early into the 1981 season. His ten-year tenure with the Pistons was adorned with two NBA championships and two nicknames symbolizing his basketball prowess. 
He was dubbed "the microwave" due to his instant offense-boosting abilities off the bench, and later "007" after he made a match-winning 14-foot shot with 0.7 seconds left in Game 5 of the NBA finals, securing the Pistons' second consecutive championship. Despite his NBA successes, Johnson's earnings peaked at $1.4 million in back-to-back seasons from 1990 to 1992, totaling just over $6 million during his entire NBA career.
Upon retiring from the NBA in 1993 after two final seasons with the San Antonio Spurs, Johnson, then 35, found himself at a crossroads. Though he had a sizeable savings account, more was needed for a lifetime of security. This reality sparked the need for a new venture.
An initial attempt to start a construction company was unsuccessful. Undeterred, Johnson identified a fitting opportunity for a former "Piston" and founded the Piston Group, a company producing packaging supplies for automakers. An encounter with General Motors' Vice President of Global Purchasing Harold Kutner drastically altered Johnson's business trajectory. Kutner, impressed by Johnson's entrepreneurial spirit and commitment to Detroit's revitalization, advised Johnson to pivot to auto supplies, promising opportunities if he did so.
Transitioning into the auto industry presented challenges, but GM saw potential in Johnson's Piston Group. The company steadily increased business with the Piston Group, which saw gross revenue rise from $100,000 in 1995 to $1 million by the end of 1996. By 2010, the company generated $326 million annually, reaching an impressive $2.9 billion in 2021.
Today, the Piston Group is the world's largest "value add assembly supplier," catering to automakers' specific needs by assembling specialized car parts at their nine facilities, which occupy 1.5 million square feet of manufacturing space. As the industry shifts toward battery-powered electric vehicles, the Piston Group has adapted, with a high likelihood that a Ford electric car's battery pack was assembled at one of Johnson's factories.
Currently, the Piston Group serves a prestigious clientele, including Detroit's big three – Ford, GM, and Chrysler, in addition to Toyota, Honda, and Nissan. Under Johnson's stewardship as Chairman and CEO, the company has expanded from its original factory in Detroit to numerous locations across the Midwest, including Michigan, Ohio, Missouri, and Kentucky. 
The Piston Group now boasts 3.5 million square feet of facilities and over 11,500 global employees, generating just shy of $3 billion in annual revenue. Thus, Vinnie Johnson, an NBA player whose career earnings totaled $6 million, has carved his niche among the world's wealthiest athletes, boasting a net worth of $500 million and rising.
Johnson's story is reminiscent of Junior Bridgeman, another NBA "sixth man" who amassed significant wealth in retirement. Bridgeman is now one of the world's most successful fast-food franchise owners, with a net worth of $600 million.